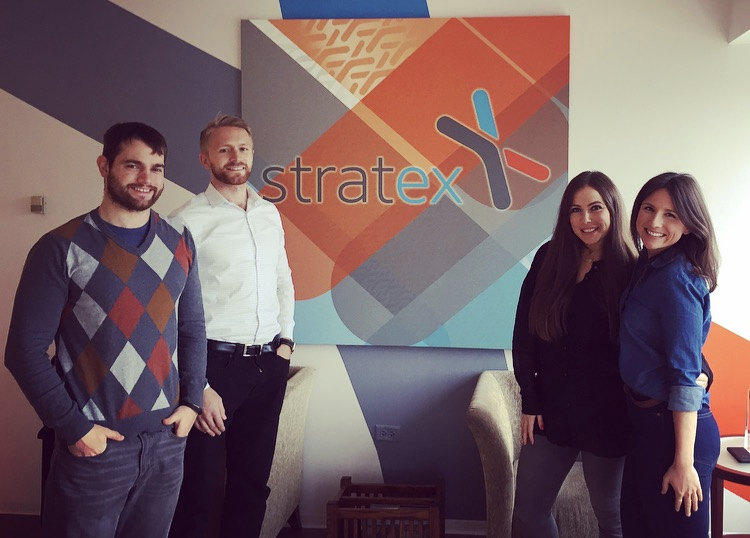 "Bootstrapping is all about brawn: throwing muscle, hours, heart and love at every problem."
Overcoming long odds through sheer perseverance is a great way to accumulate compelling war stories. But in StratEx founder Adam Ochstein's opinion, it is not the best way to build a company.
Ochstein founded StratEx in 2005 to make software that helps HR departments manage the entire employee lifecycle — from initial applicant screenings to payroll, benefits and offboarding. He bootstrapped the company until the end of 2016, when he decided to take on an investment from a New York-based private equity fund.
With that backing, Ochstein said, he has finally had a chance to take a step back to reevaluate his company's processes and change the ones that don't make sense. It's also given members of his team the opportunity to specialize.
"Rather than have people wear four or five different hats, now we have people wearing one or maybe two," said Ochstein.
But one of his biggest initiatives has been to rethink the company's entire approach to sales.
"We're just now starting to really build out a sales team, because our sales have historically come by word of mouth," said Ochstein. "Just this year, we've hired a VP of sales and expanded our sales team from six reps to 20."
StratEx spent much of the past year laying the groundwork for a major sales push in 2018. The team revisited all of its sales processes, from funnel management to customer service. It also built out its first-ever comprehensive marketing strategy.
Ochstein said those adjustments are already starting to pay dividends. StratEx's sales are already steadily climbing.
Process is only one piece of the puzzle, however. To ensure that his expanding sales team doesn't lose track of what made StratEx successful in the first place, Ochstein has made certain traits non-negotiable for prospective employees.
"High levels of emotional intelligence is the top trait we look for," he said. "We also like smart people who are a little bit different — who have unique personality, are a little bit quirky, can laugh at themselves and like to have fun but work hard. And we want people to be opinionated but still respectful of other people."
Having started the year with around 60 employees, StratEx will surpass the 100-person mark before the year is over. That's still not big enough for employees to get lost in the crowd, but Ochstein said he is already starting to prepare for when that day comes.
Judging by its current trajectory, said Ochstein, StratEx will double in size over the next year and a half.
In guiding that growth, the founder said protecting the company's culture remains his number one priority. And one of the most important features of that culture, said the founder, is a willingness to tell him when he's wrong.
"I can always be called out on my BS, and we're not going to do things just because I say so," he said. "I haven't been in a meeting in the past year when I haven't been told by someone that they disagree with me, think I am wrong or would approach what I'm doing in a different way."