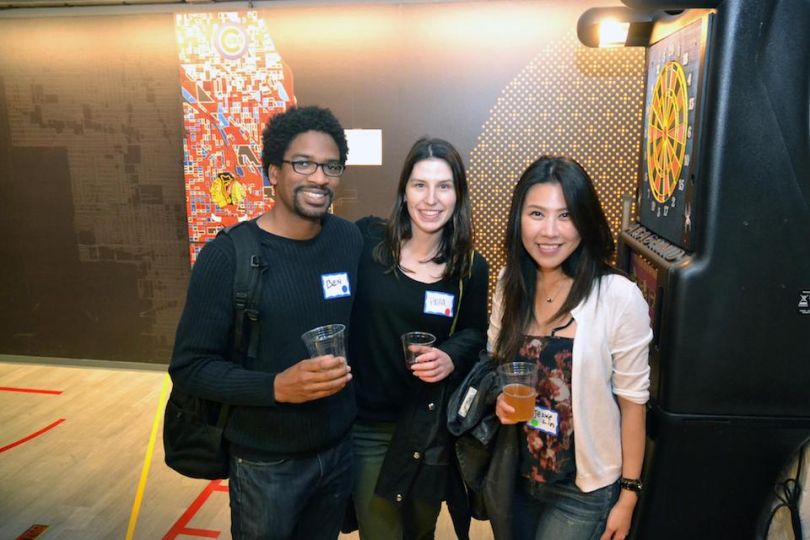 Making decisions is hard, especially when you're trying to pick which tech events to put on your calendar. That's why each week we round up five of Chicago's must-attend meetups, panels, networking events and more. This week's list includes a panel discussion on the future of cryptocurrency and a hiring event at Guaranteed Rate. Check out the complete list below, and if you'd like more to do head over to our full events calendar.
Here's How Startup Marketing Conference, Jan. 16 at 9 a.m.
Come hear how Chicago founders and marketers scored their biggest marketing wins at the Here's How Startup Marketing Conference. The event takes place at TechNexus and speakers include SwipeSense VP of marketing Katy DeLeon, Label Insight marketing manager Stephanie Casstevens and OfficeLuv VP of marketing Angela Ripinski.
Guaranteed Rate Sales Hiring Event, Jan. 17 at 6 p.m.
Guaranteed Rate is holding a combination hiring and networking event at the Fremont. Come out for drinks, food and the chance to learn about open opportunities on the company's sales team.
The Future of Blockchain, Jan. 17 at 6 p.m.
This panel focuses on the future of cryptocurrencies and the impact they'll have on physical markets. Panelists include Blockchain WTF founder Taylor Gerring and Zcash UX researcher Linda N. Lee.
Morningstar Design System, Jan. 18 at 5:30 p.m.
At this Morningstar Tech Talk, the company's own design team will take the stage. The discussion will center on how Morningstar identified its need for an internal design system, how that system came to be and the strengths it has brought to the company.
A Day in the Life of a Product/Project Manager,  Jan. 18 at 6 p.m.
Girl Develop It and DevMynd's fourth "Day In The Life" panel series focuses on project and product managers. Panelists — who are all either project or product managers — will discuss their day-to-day responsibilities and share advice on how to break into the field.