Geneva Trading's financial traders and developers are never far from each other inside the company's office — and that's by design.
The close proximity enables the two teams to collaborate on new projects and features, while giving developers rapid feedback and insight into how its products are used. We spoke with three engineers to learn more about how the team leverages that connection and how it helps engineers grow.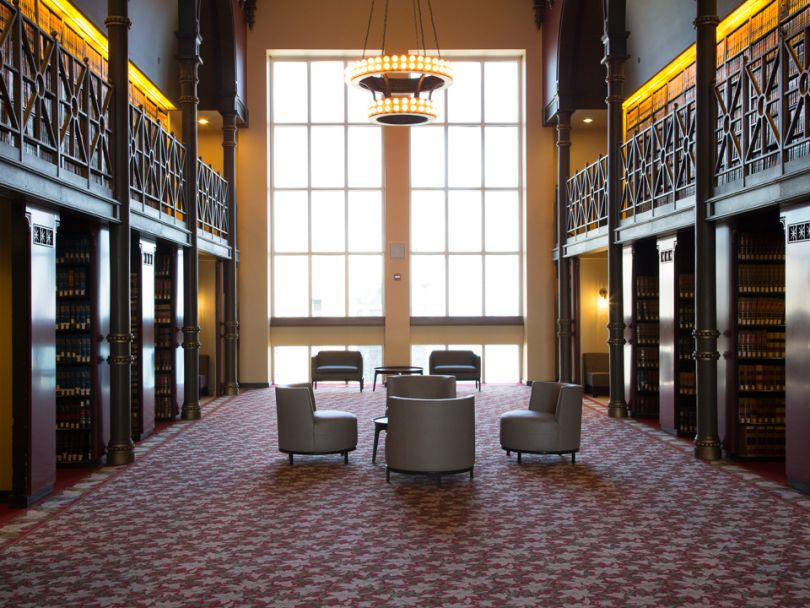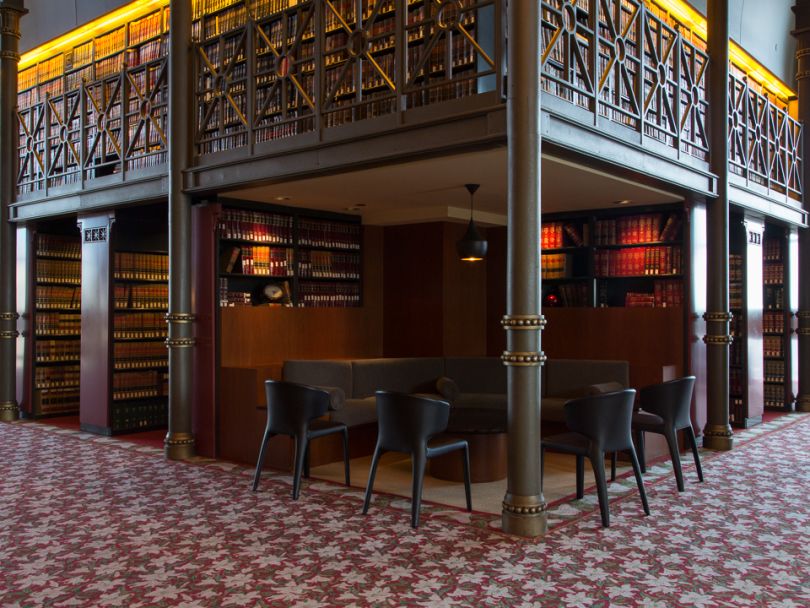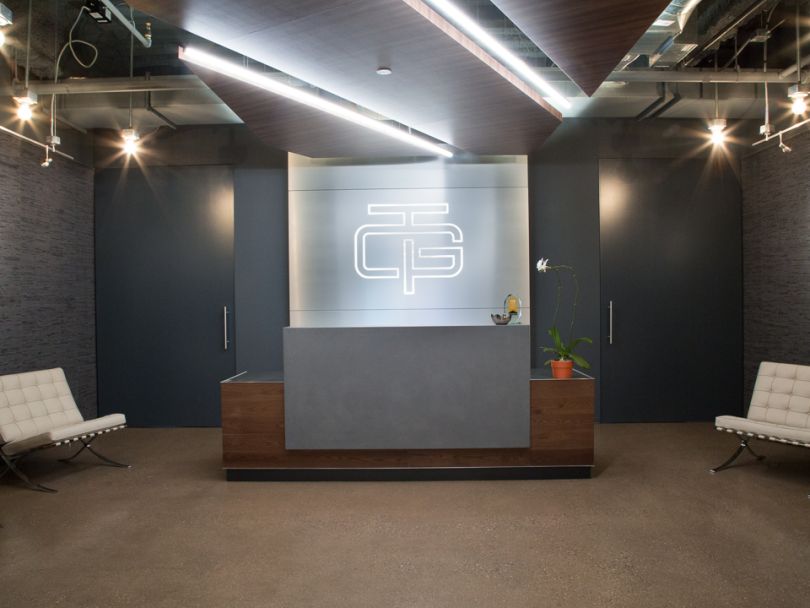 FOUNDED: 1999
EMPLOYEES: 161 national; 106 local
WHAT THEY DO: They are a global proprietary trading firm that utilizes a platform comprised of execution, visualization and analytical tools.
WHERE THEY DO IT: Chicago
IDEAL CANDIDATE: They look for engineers who are creative and eager to work through challenging problems in order to find solutions. Strong communication skills in an open environment are also important.
HIT THE BOOKS: Geneva Trading offers tuition reimbursements to its employees.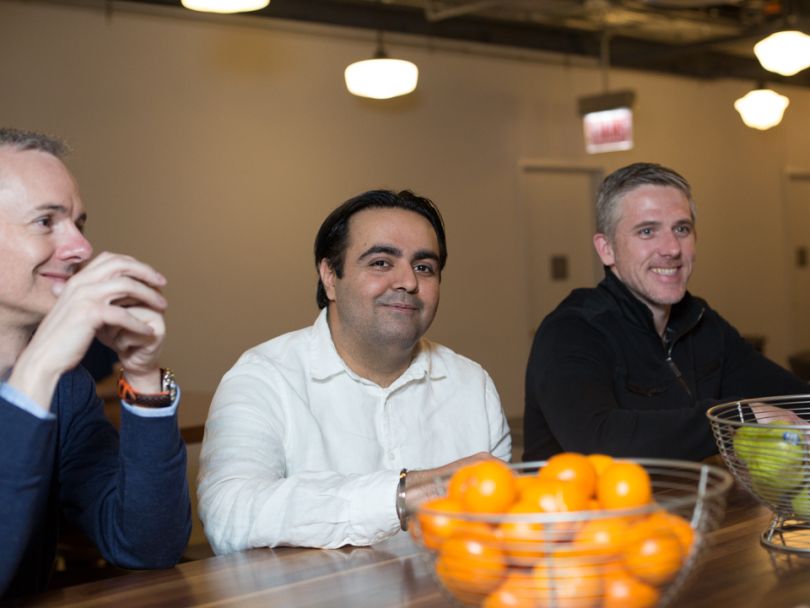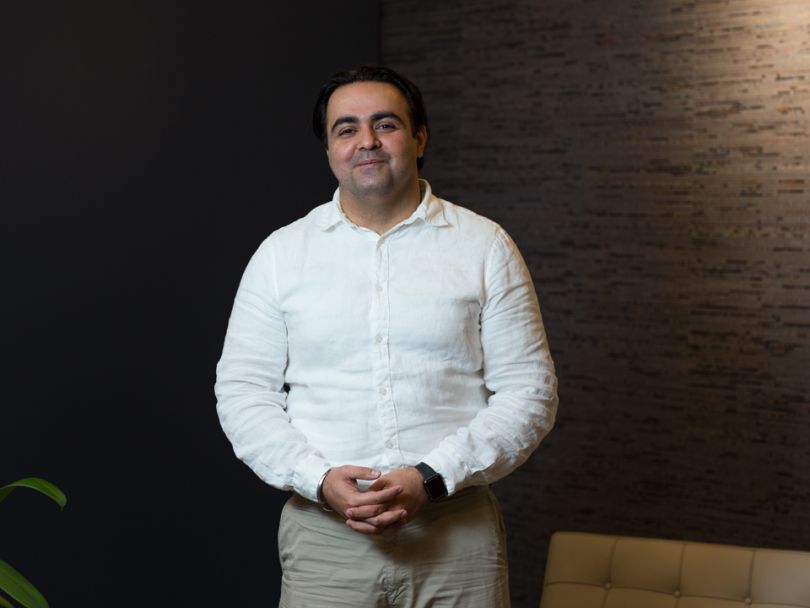 Pawan Chawla, Senior Software Developer         
Pawan enhances and supports the core trading framework used by most teams at the company. He works with developers, core data, DevOps and support teams to design and integrate new features and solve production issues.  
BEYOND WORK: Pawan enjoys traveling to new places in order to gain new experiences.
What is the breakdown of an average day for a developer? 
We have a small team so the answer depends on the individual. Typically, it is a combination of writing code, testing, solving production issues, working on ongoing projects in strategy teams with traders and developers, and working with project managers for project planning.
Describe the open office structure. How does it support your company's culture?
The office structure allows easy access for people who communicate frequently. The traders and associated developers of various trading teams sit in close proximity, while support, DevOps and the core development team sit on the other side of the floor. The conference rooms and most offices have glass walls, and it is common to cross paths with senior management supporting the culture of transparency and ease of approachability.
The office structure allows easy access to people who communicate frequently. ​​​​​​" 
What problems are you solving with technology? How are you solving them?
We work to extract meaningful information from both real-time and historical data disseminated from financial exchanges. This helps us create trading tools and develop strategies designed to make informed trading decisions in an efficient manner.
We are also trying to solve the problem of reusing parts of software which are common to the different use-cases of various trading teams while continuing to build customized strategies and tools for each team.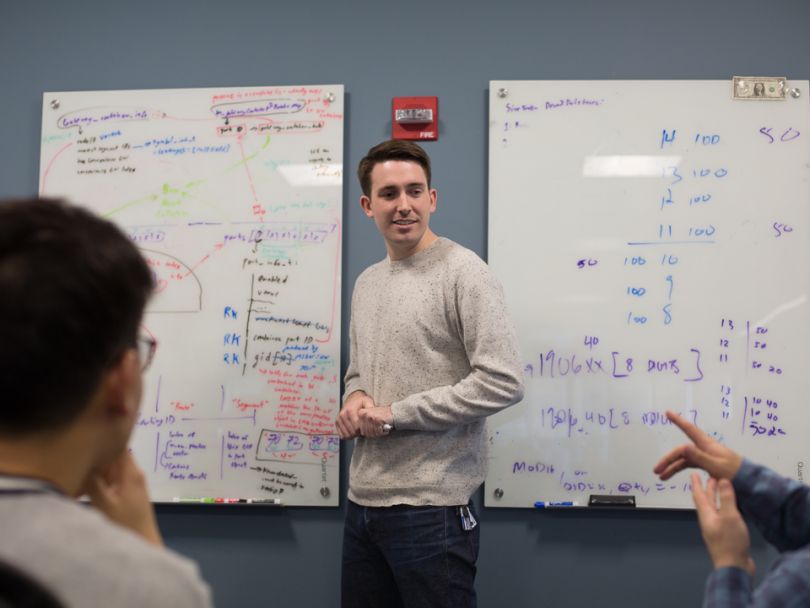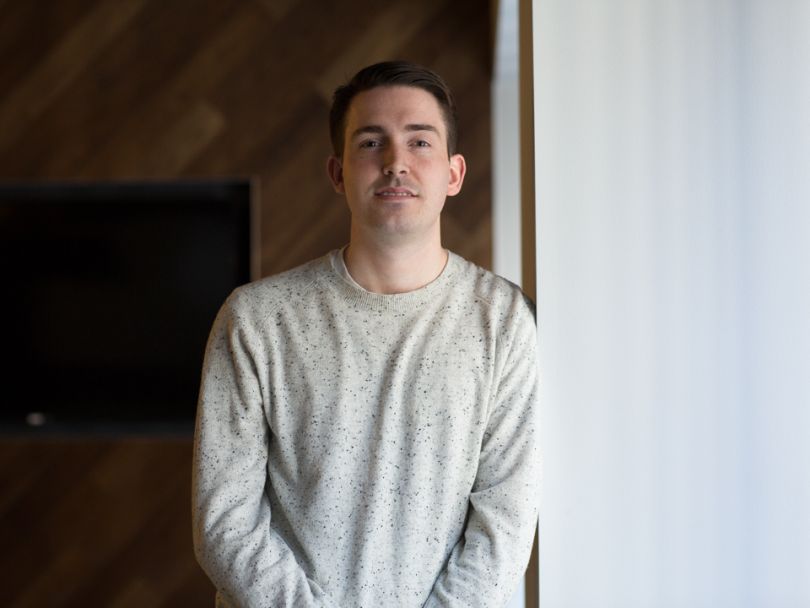 Aedan Maher, Software Developer
Aedan is one of four front office developers who work with a larger team of traders. He is tasked with implementing trading logic as well as any debugging and UI work to assist the traders in their work.
BEYOND WORK: Aedan stays active cycling, a hobby he got into while living in Denver.
We understand you work closely with the traders and see the tools you are developing used by your peers. What advantages does that provide?
Feedback is always helpful for a developer and working closely with traders means feedback can be immediate. The traders help with testing along the way, which reconciles differences in our understanding of how things are supposed to work. This leads to spotting bugs in our code and identifying problems in its logic before it makes it too far into the process.  
The relationship also allows us to determine the importance of each feature and bug. I love that we can save time and provide traders with a workaround for small bugs.
Feedback is always helpful for a developer and working closely with traders means feedback can be immediate." 
How does that influence your approach to the tech you're developing?  
We try to have features in all stages of the development process at any given time. We make sure that we have new stuff for the traders to look at so there's never a lull in feedback, and we can continue making progress.
The traders rely on the software for their salary, so they have a keen interest in making sure the performance doesn't slip. They keep us on our toes and make sure their trades aren't affected by the addition of new features.
What is the breakdown of an average day for a developer? What's unique about it?  
One of my favorite things about working with a small team is that less time is spent in meetings or reading emails. The traders and our lead developer are responsible for determining the new features we want to implement, which is then relayed to us in conversations at our desks.
Most of the planning and questions are solved by turning around and having quick conversations with the other developers. Traders will usually do the same when asking about new features or reporting bugs, and we will dispatch the relevant developer to fix the problem. The rest of my time is spent coding.
Tell me about a company or team tradition or ritual. Why is it meaningful?
Our team has "Budlong Fridays," during which four developers on our team — along with anyone else who is interested — go to Budlong at Revival Food Hall. It's a small thing, but it's good to get out of the office — especially in the summer — and spend some time eating large amounts of fried chicken.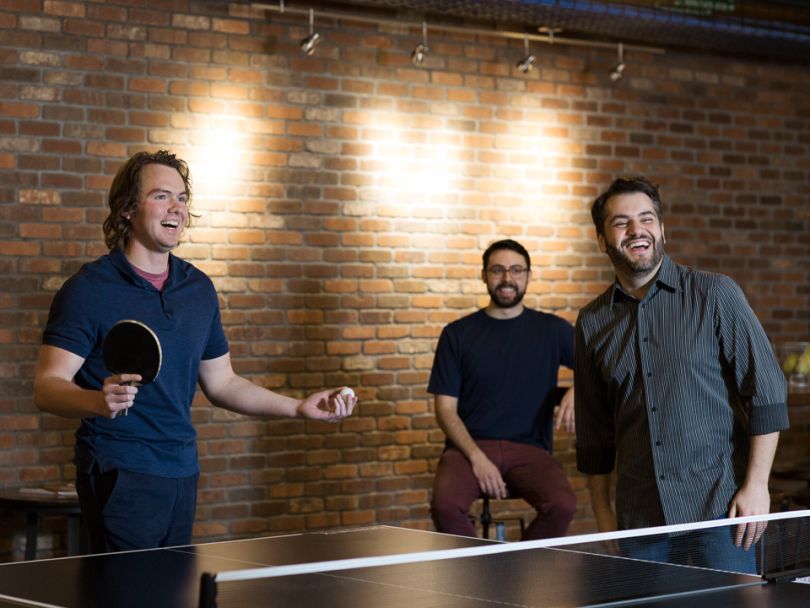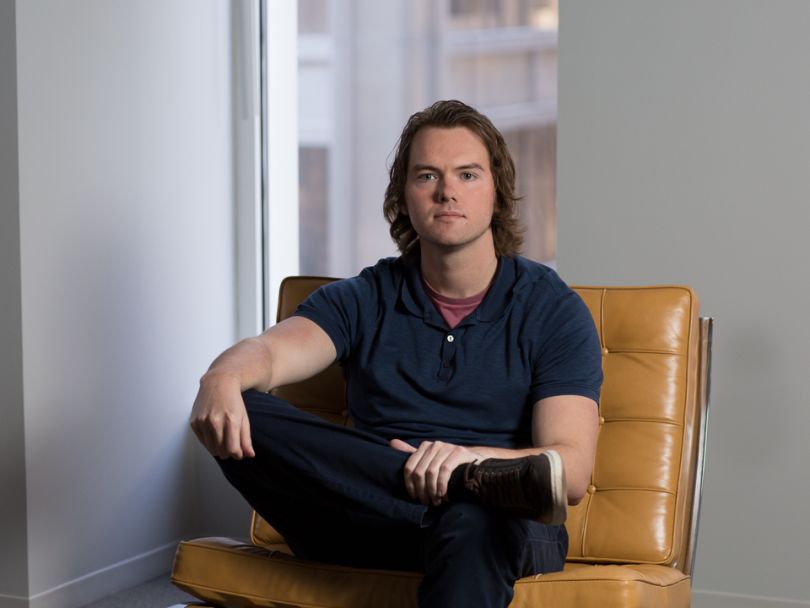 Kevin Zielinski, Quantitative Analyst
Kevin Zielinski works with both the core data and core development teams at Geneva Trading. His work with both teams allows him to solve programmatic problems in multiple domains.  
BEYOND WORK: Kevin enjoys snowboarding because each ride challenges and pushes his limits.
Tell us about your background — what attracted you to Geneva Trading?
I have a nontraditional background for a developer. I was introduced to business through my accounting major but I wasn't eager to solve the challenges it offered. I added a finance major, which was closer to what I wanted to do but didn't quite satisfy me.
Then a professor introduced me to trading. I had dabbled with cryptocurrency trading but had never thought of it as a career. This professor's class introduced me to trading and the programmatic challenges that need to be solved in order to run a successful operation. I was hooked immediately, and Geneva Trading allowed me to pursue that passion.
What is the breakdown of an average day for a developer? What's unique about it?
Each day presents a unique challenge involving some component of the overall trading infrastructure and can break down a number of ways. Some days, we might have to tackle a critical production-level bug that needs to be solved that day. On other days, we're free to pursue the development of a new feature on the trading platform, and on others, we may need to do maintenance on the database or platform. Sometimes, days can be a mix of all of three, which provides for a stimulating environment and allows for fast skill growth.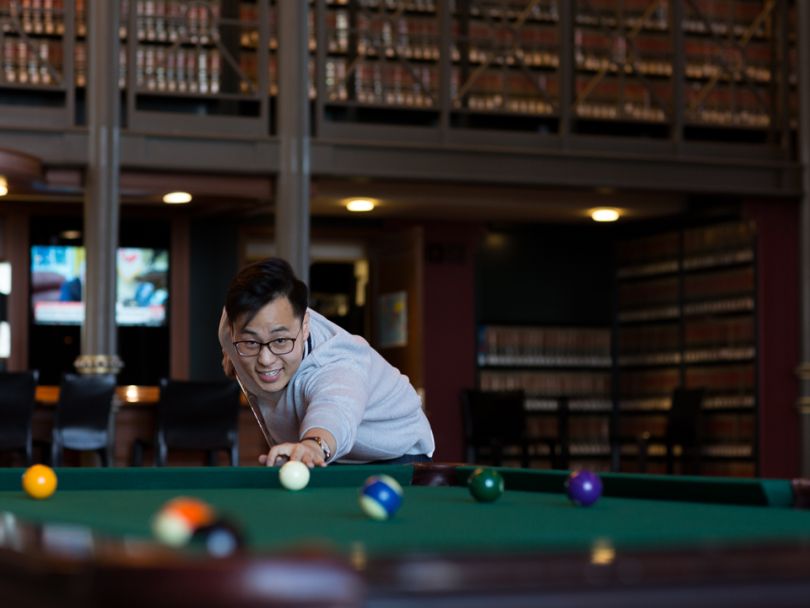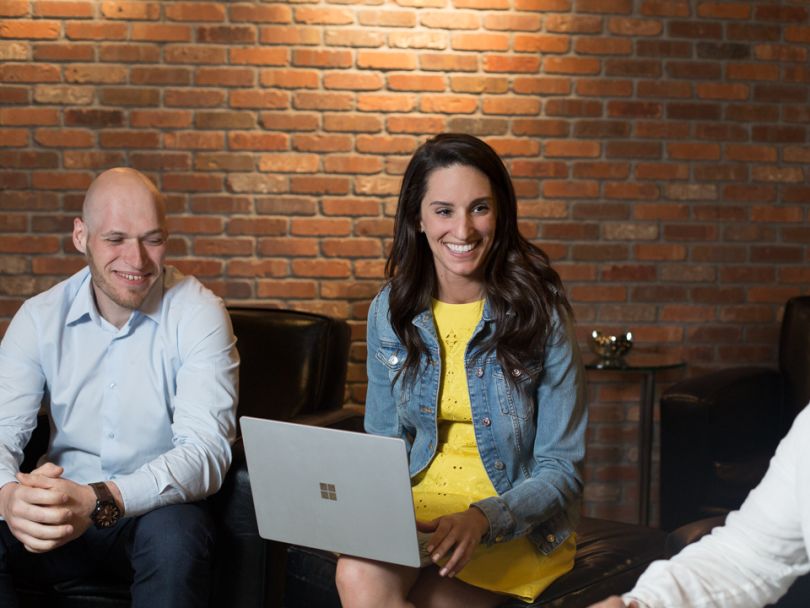 Describe the open office structure. How does it support your company's culture?
The open environment makes it easier to interact with fellow developers. We encounter issues that can affect multiple components that other team members may have more knowledge of. We're able to directly approach these individuals, which creates an environment in which things are fixed and built quickly.
As a junior developer, it also helps to have more senior members on the team to consult and work alongside. It creates a welcoming culture. There is always a chance to make an impact regardless of skill level, and roadblocks can be overcome through the open work environment.
There is always a chance to make an impact regardless of skill level."
We understand you went from intern to a full-time role. How did that experience prepare you for a full-time position?
The internship experience was phenomenal. It exposed me to a unique array of projects. My skills grew as the internship progressed and I tackled more and more challenging problems. By the end, I felt prepared to tackle the challenges in a full-time position. The transition has been smooth, and I'm still challenged every day.