Chicago is an expansive city with dozens of neighborhoods, all known for their quirks, watering holes, landmarks and events. Downtown Chicago is no different. Chicago's bustling downtown boasts many beacons like The Chicago Theater, The Art Institute, Millennium Park and hundreds of companies and organizations who set up shop there. With an eclectic mix of culture and business and the best access to public transportation in the city, downtown Chicago has become home to the following tech companies.
Top Companies in Downtown Chicago
Sprout Social
Centro
Enova
Grubhub
JPMorgan Chase
Morningstar
Peapod Digital Labs
Stats Perform
Vivid Seats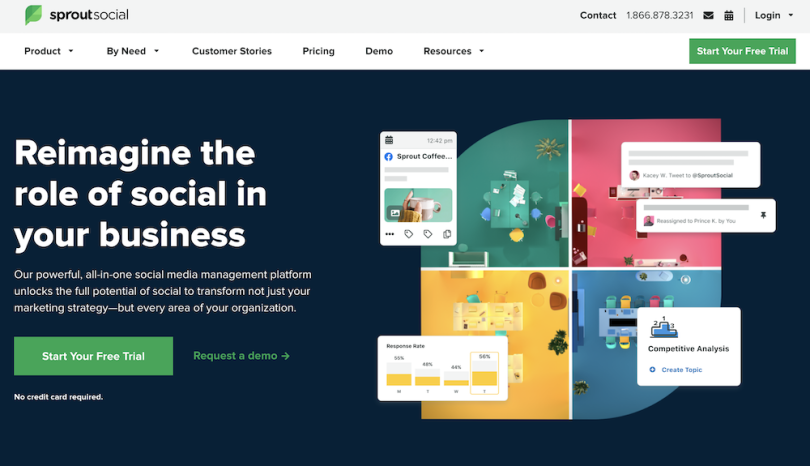 Industry: Social Media
Location: Loop
What they do: Sprout Social produces an all-in-one social media platform designed for teams to unlock the full potential of their marketing strategy. For enterprises, agencies and small businesses alike, Sprout Social presents a seamless solution to organizing social management, customer care, employee advocacy and data intelligence needs within one platform and includes industry-leading listening, publishing, engagement and analytics tools for social media success.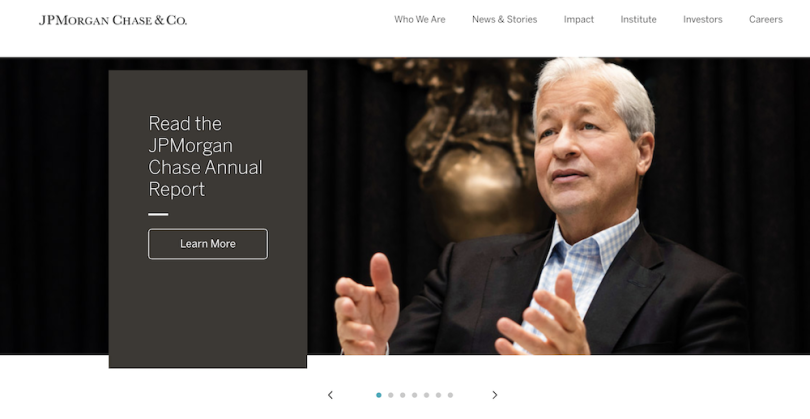 Industry: Financial services
Location: Loop
What they do:  JP Morgan Chase is a world leader in a variety of financial services and provides specialized solutions to top organizations, governments and institutions on a global scale. The corporation is in the midst of a $1.75B philanthropic deployment mission and is able to support both local and global communities through unprecedented access to capital, economies and expertise.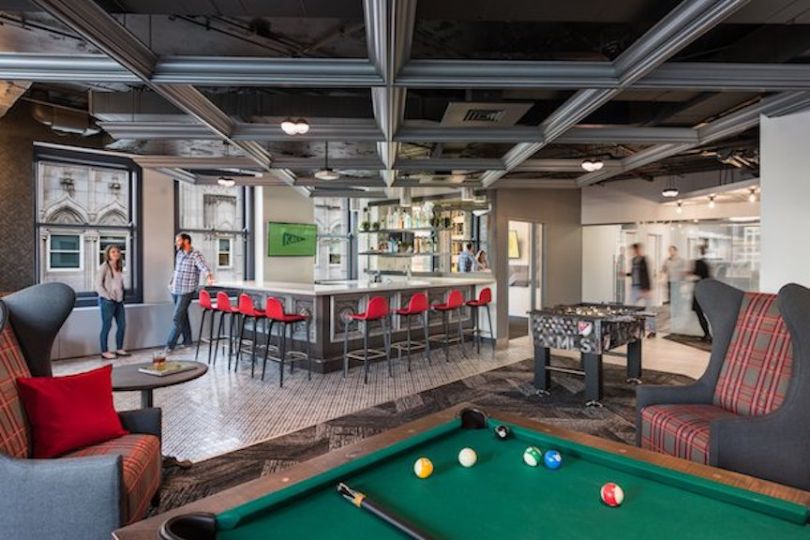 Industry: E-commerce and food
Location: West Washington Street, around the corner from City Hall.
What they do: Grubhub is a leading online food ordering and delivery platform. Whether users are craving Indian cuisine, Mediterranean food or pizza, Grubhub connects users to over 80,000 takeout restaurants across 1,600 cities.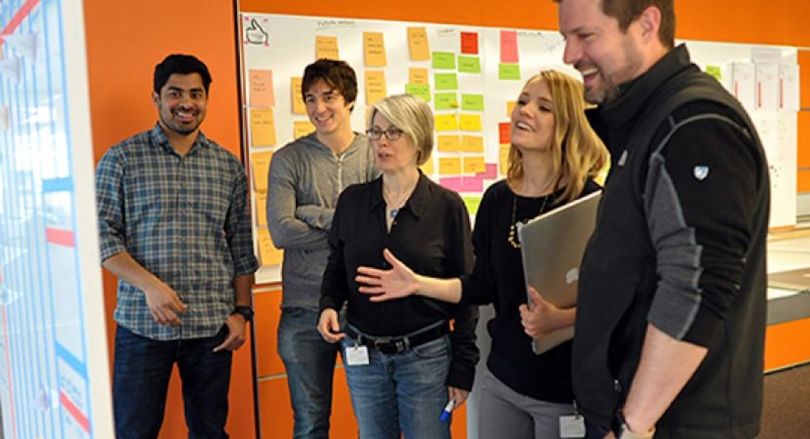 Industry: Enterprise web and fintech
Location: West Washington Street, around the corner from Daley Plaza.
What they do: Morningstar was founded on the idea of connecting people with investment information and tools that they normally wouldn't have access to. The company provides research and data for a variety of investment offerings like public companies, private capital markets and global markets. Morningstar is currently helping individuals and players in the financial world across 27 countries.
Industry: Adtech and software
Location: East Madison Street, just two blocks from Millennium Park. 
What they do: Centro provides software solutions for companies in the advertising industry. Their technology focuses on programmatic media buying and automating workflows, helping organizations enhance business performance across marketing channels.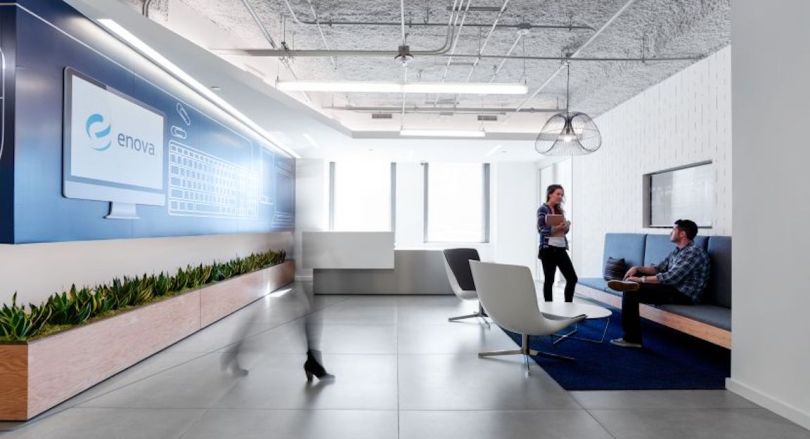 Industry: Finance
Location: West Jackson Bouldevard, a stone's throw from the Board of Trade Building.
What they do: Enova is a technology and analytics company providing financial resources to credit-seeking customers. Their variety of services evaluate data and help both individuals and businesses gain access to the right amount of credit and financing information. Its underwriting technology also powers decision-making for other companies.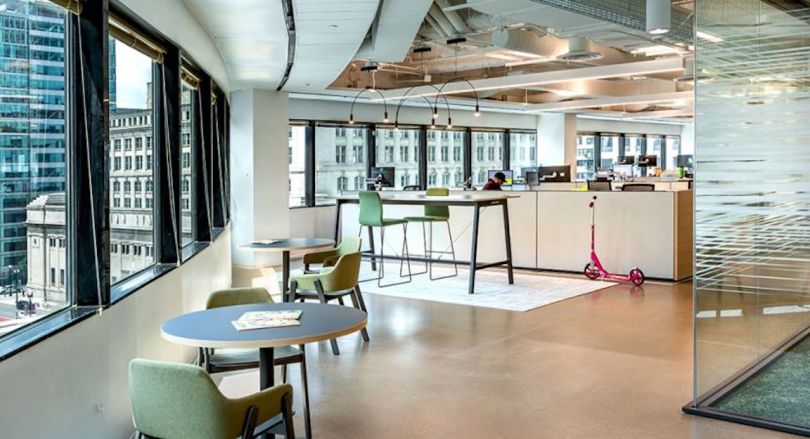 Industry: E-commerce
Location: South Riverside Plaza, next to Union Station. 
What they do: With the number of stores and services now delivering food and groceries, Peapod has been ahead of its time for nearly three decades. Founded in 1989, Peapod enables users to shop online or through their app, schedule delivery times and have everything they need brought right to their doors.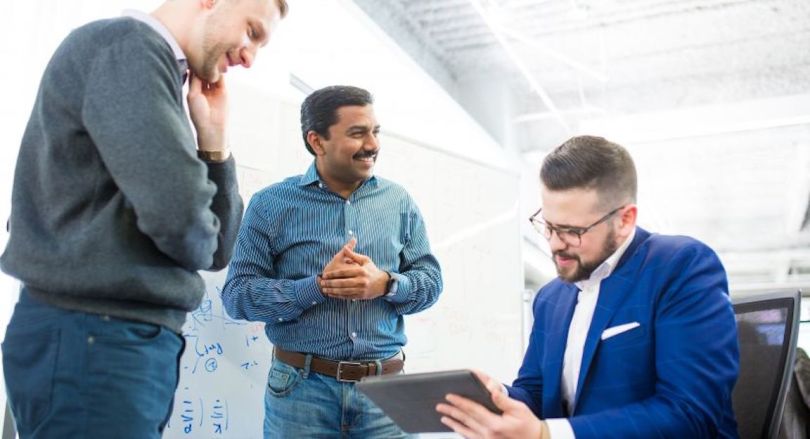 Industry: Legal tech and software
Location: West Monroe Street, two blocks from the Willis Tower.
What they do: Envoy Global provides proprietary technology enabling companies to hire and manage international talent. From implementing hiring processes to managing budgets and reports, Envoy simplifies navigating global work authorizations and management.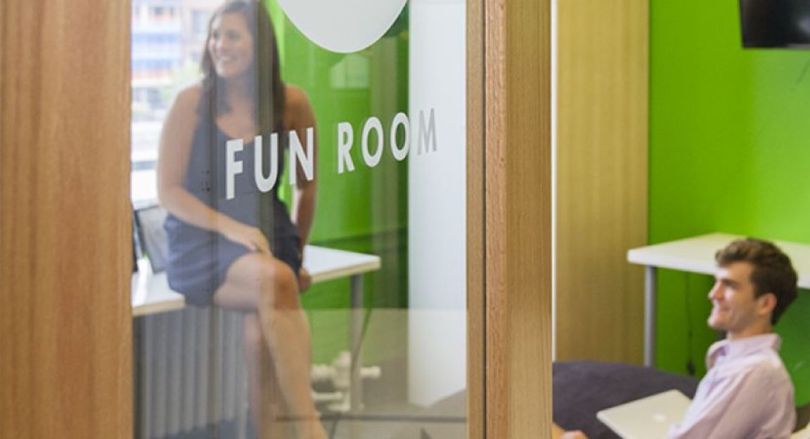 Industry: Consumer web and transportation
Location: South Clark Street, close to multiple CTA stops. 
What they do: SpotHero ensures there is parking wherever users are going around the city. Whether on the go or reserved in advance, SpotHero works with facilities and parking space owners to make parking available and affordable.
Industry: E-commerce and events
Location: North Canal Street, among great transportation hubs like Union Station, Ogilvie and multiple CTA stops. 
What they do: Vivid Seats is the go-to online destination for sports, concert and theater tickets. Whether users are looking to attend an MLB game or seeking coveted Bruno Mars tickets, the Vivid Seats marketplace provides a secure place for fans to find their next live experiences.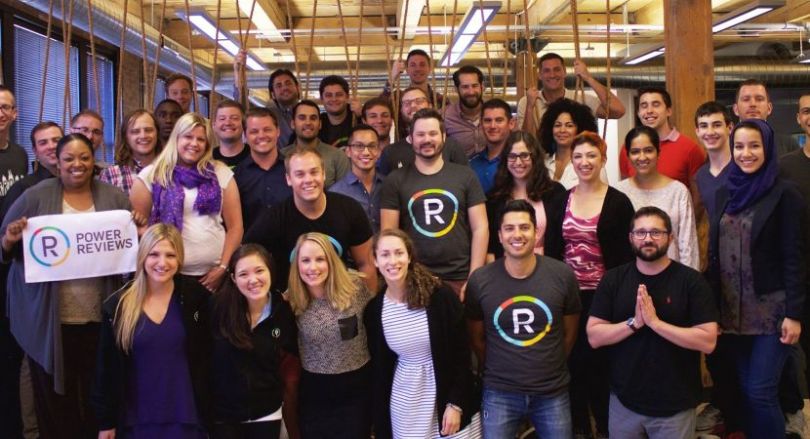 Industry: Enterprise Web
Location: North Dearborn Street, four blocks from The Bean. 
What they do: PowerReviews makes software that collects reviews and ratings, boosting exposure and sales for brands and retailers around the world. In addition to ratings and reviews, the platform provides a variety of services, including helping brands produce more genuine content for their audiences.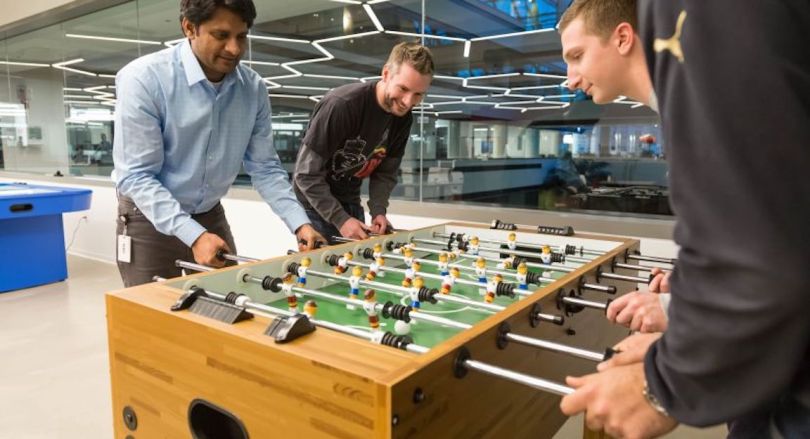 Industry: Software and sports
Location: North LaSalle Street, near the river, with CTA stops in the building. 
What they do: STATS is a leading sports data and analytics company that has been operating in the industry for over 35 years. The company provides trusted sports coverage across six continents, that is, until penguin football receives the fan exposure it deserves. STATS analyzes data from over 100,000 games annually and is trusted by millions of fans and companies like ESPN, Sports Illustrated, Google and Telemundo.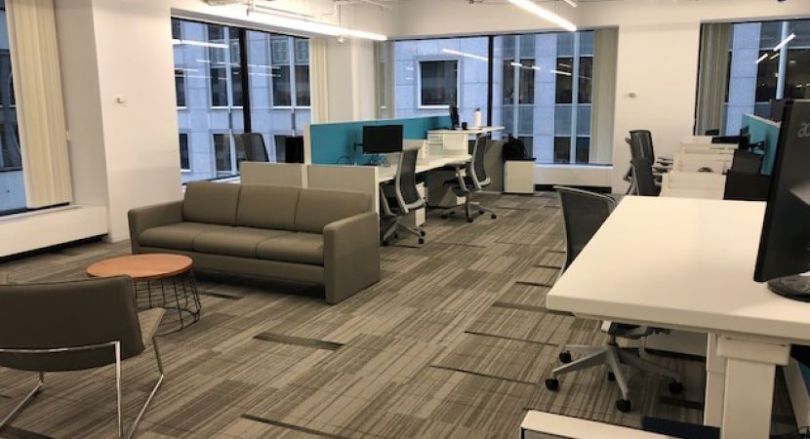 Industry: Cloud and marketing tech
Location: West Monroe, just a few blocks north of the Willis Tower.
What they do: seoClarity is an enterprise platform providing artificial intelligence driven, SEO tools and solutions. The platform enables companies to supply more relevant content to customers, provides performance analytics and prevents site errors for better user experience.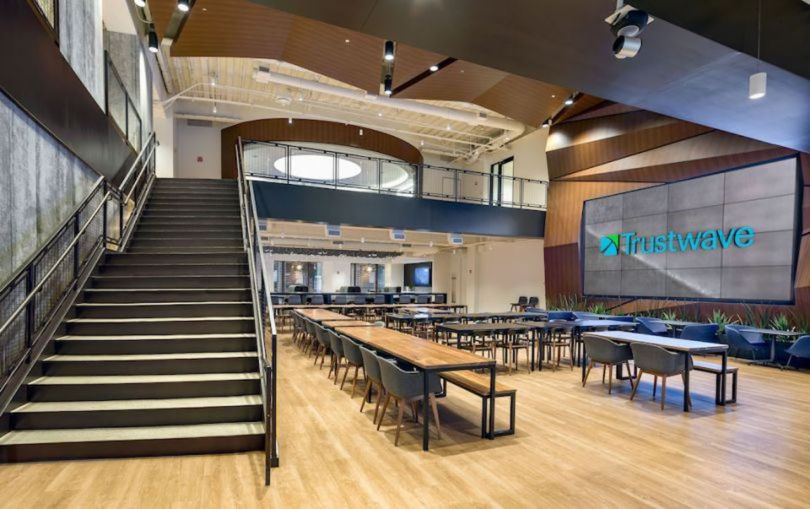 Industry: Security
Location: West Madison Street, four blocks from Michigan Avenue and Millennium Park. 
What they do: Trustwave brings security solutions to a variety of industries, including finance, health care, payment services, education, legal and retail. Their comprehensive security services include management solutions for data vulnerabilities, threats and compliance.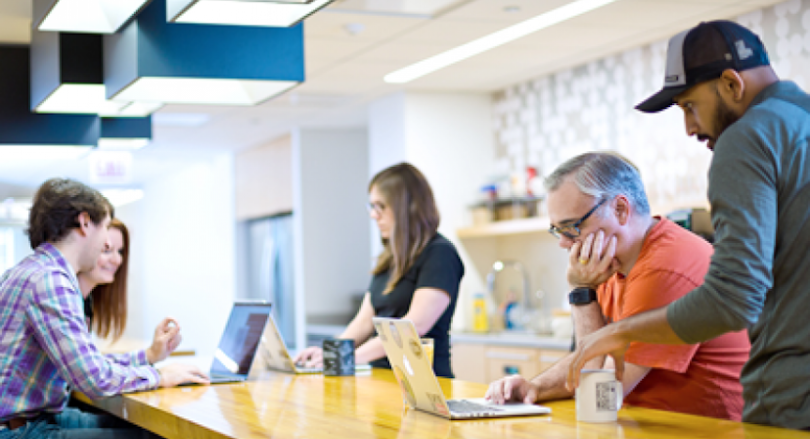 Industry: Marketing tech and software
Location: North LaSalle Street, overlooking the river. 
What they do: Signal's solutions help enterprises integrate customer data, unifying the data across channels and linking it to analytical tools. With this information, brands can identify their customers on numerous devices, extending the identity graph and initiating a more relevant customer experience.