While technology has made remote working easier than ever, it can still be difficult for remote employees to feel like true members of the team.
Paylocity is working to break down that digital barrier. With more than 60 percent of its staff remote, the company has invested in video conferencing rooms, equipment for remote employees, virtual happy hours and onsite visits all designed to create seamless connections.
The investment has not only enabled the company to tap into a diverse talent pool, regardless of location, but also allowed its remote employees to thrive.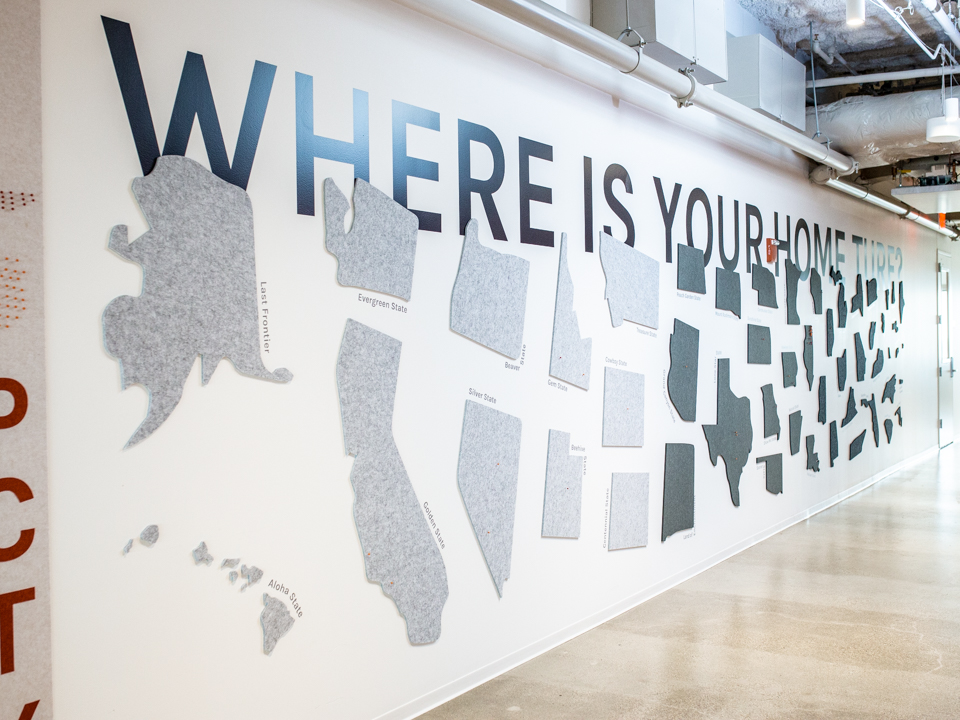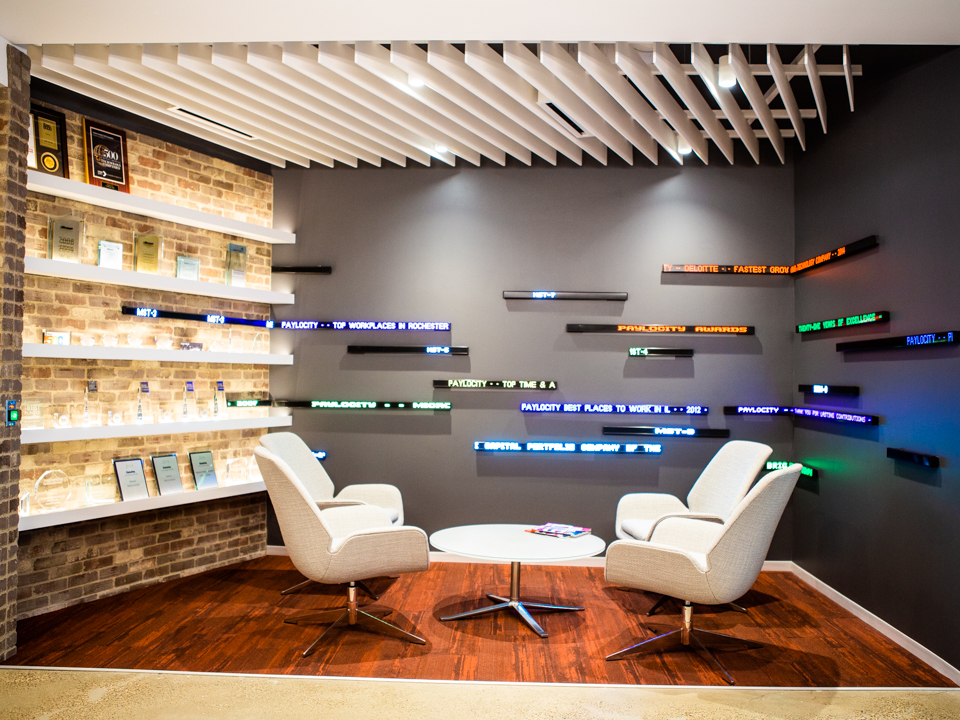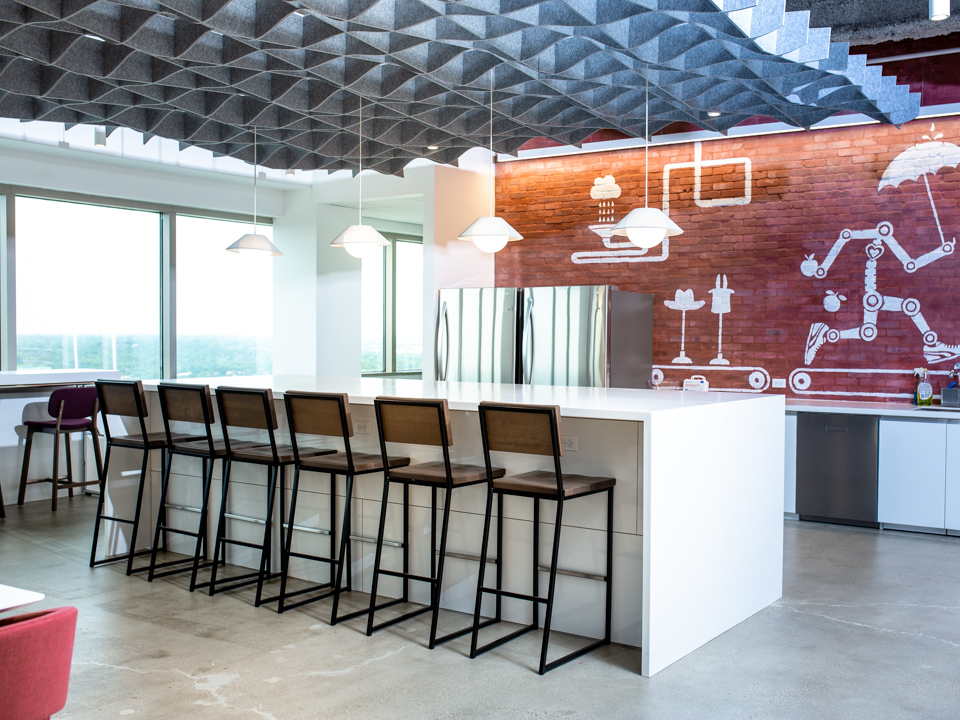 FOUNDED: 1997
EMPLOYEES: 2,450 (940 local)
WHAT THEY DO: Paylocity provides a cloud-based payroll and human capital management software solution for organizations.
WHERE THEY DO IT: Schaumburg
REMOTE BY DESIGN: More than 60 percent of Paylocity's team is remote.
TASTE OF CHICAGO: Every holiday, remote employees are sent a care package containing Chicago food.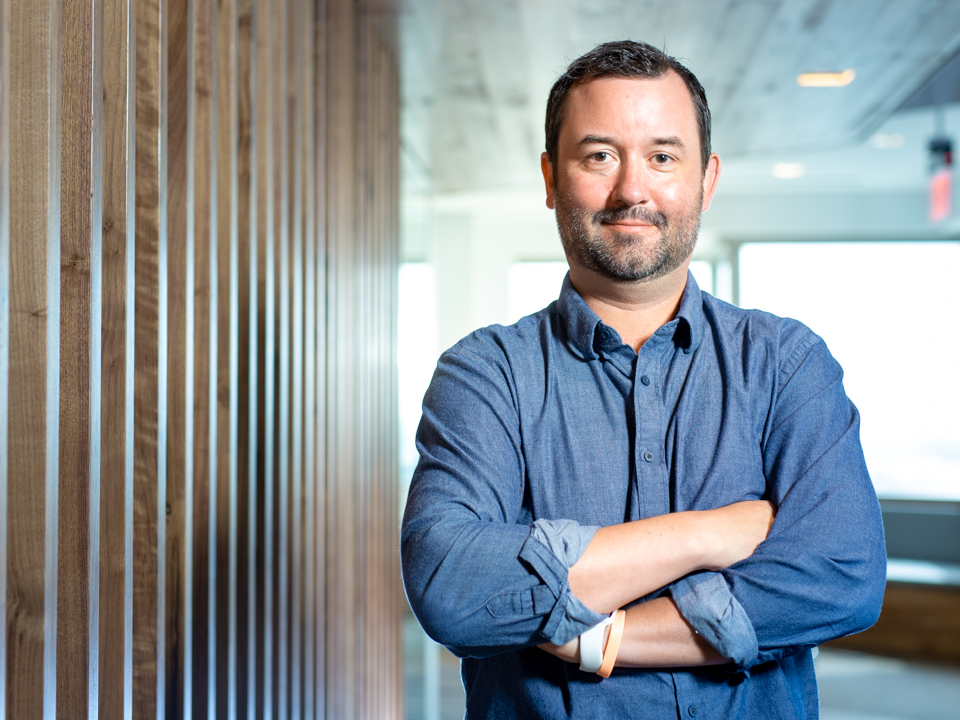 Ted Gaty, Senior VP of Product and Technology
Ted Gaty oversees all aspects of software solutions and infrastructure. His job is to ensure the company is constantly delivering on the customer's unmet needs and scaling to meet the product's demand.
BEYOND WORK: Ted enjoys coaching his kids' sports teams; especially football and basketball.
What advantages does having a large remote workforce provide?
Our remote culture allows us to tap into a diverse talent pool with different perspectives, and it enables us to scale faster. It also underscores our culture, where the quality of idea and execution matter more than location or title. Our commitment to developing and enhancing our remote culture also gives us a competitive advantage in attracting talent, because not many organizations are doing it.
I tell my recruiters to find the best talent. I don't care where they're located."
What opportunities are there for growth as a remote worker?
We have an unofficial slogan called "Talent anywhere." I tell my recruiters to find the best talent. I don't care where they're located. The same thought process applies to promotions and advancement within our company. If you are passionate about your work, it does not go unnoticed.
We prefer to promote from within, and we always make those opportunities available to our employees before we look at external options. Many of our more senior product roles — such as our QA lead, dev lead, product owner and product team leader — are remote.
How does your office structure facilitate the remote culture?
Remote employees are shipped the same equipment they would get if they worked in our headquarters, including monitors, printers, headsets and docking stations. Our office also has dozens of conference rooms equipped with state-of-the-art video conferencing technology that makes it easy to connect with remote colleagues. We want to create a seamless experience for both types of employees, so they can collaborate on demand.
We also utilize our space to host team onsite events. We encourage all our teams to plan time to physically be together for problem-solving and team building once or twice a year. Many choose to do it at our office, where they can experience the environment and meet coworkers from other parts of the company.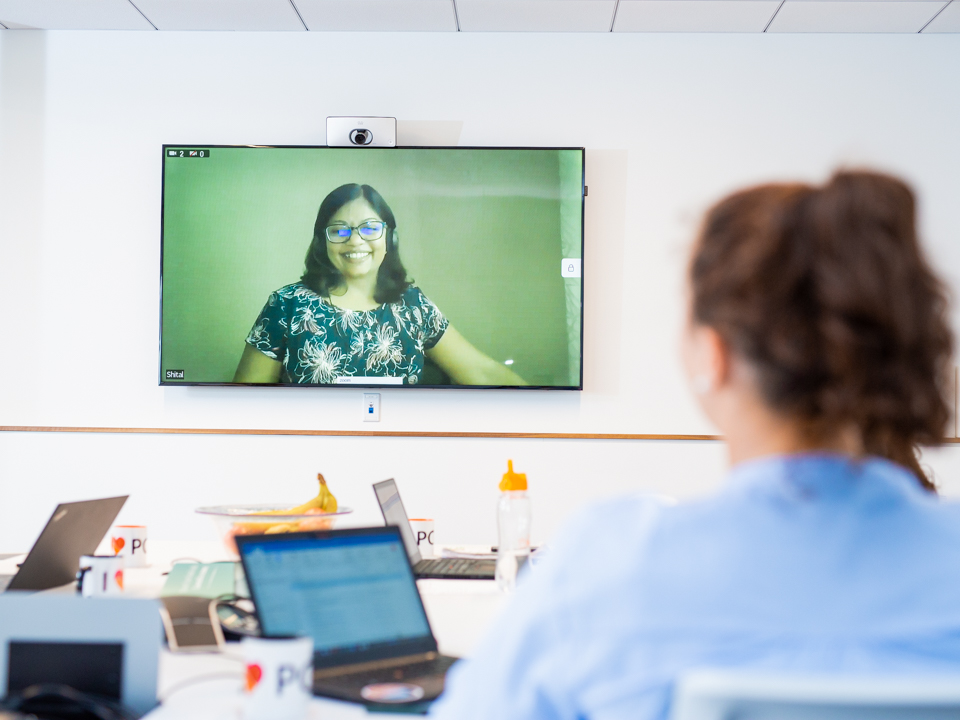 Shital Patel-Sadowski, Agile Coach
Shital Patel-Sadowski acts as a coach, mentor and facilitator of all things lean and agile for the tech organization. She enjoys helping teams develop and apply that mindset.
BEYOND WORK: Shital makes floral arrangements. She finds it is a great way to experience nature and practice patience, mindfulness and art.
How does Paylocity make remote and office employees feel part of the same team?
Paylocity has a fun way of creating virtual proximity. Collaboration tools like Slack and Zoom allow us to not only collaborate on work but also connect on a personal level. It's not uncommon to have some friendly banter going on Slack or during a Zoom meeting, and for teams to get together for virtual lunches or happy hours. We recently started experimenting with a Slack plugin that introduces coworkers who may not know each other and encourages them to get to know each other better.
Paylocity has a fun way of creating virtual proximity."
How has your perception of remote work changed since joining Paylocity?  
The only exposure I had to working in a remote setup was talking to an offshore team over a conference call early in the morning or late in the evening. It made collaboration quite challenging.
Paylocity gets it right. The company has a people-first culture and does a great job providing the tools we need to connect and plan virtual and in-person events. They make it possible to have natural connections with coworkers that go beyond work. A few years ago, I wasn't quite sure if working remotely was for me. Today, I am fully remote and loving it.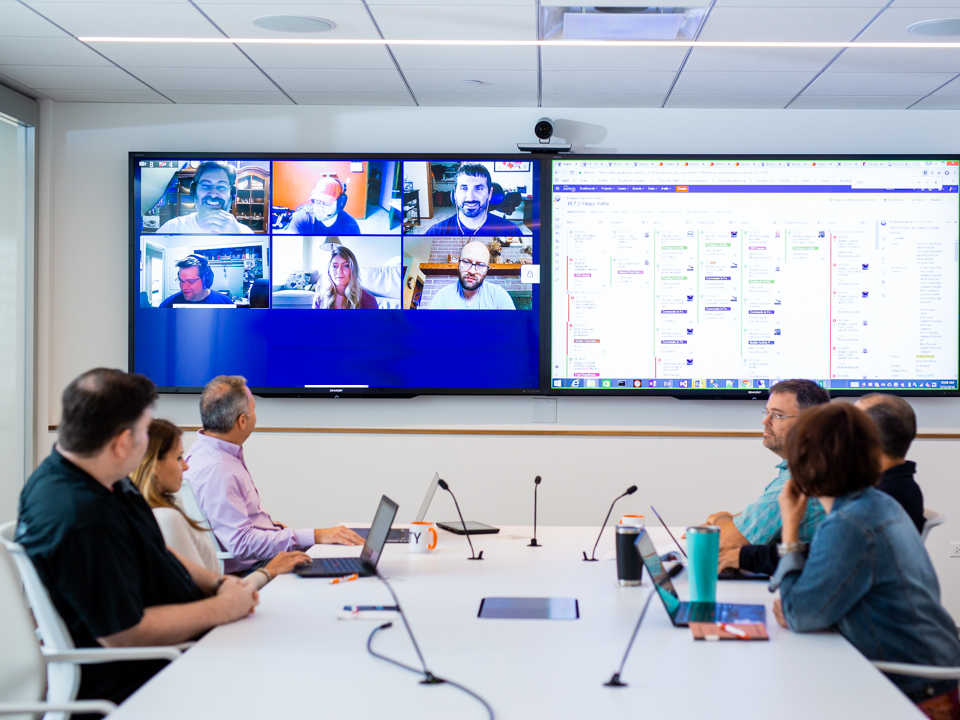 What advantages are there to working remotely?
Working remotely has allowed me to have a customized workspace and more quiet, focused time to work. I'm also more aware of how important it is to keep in touch with my teammates because I'm not around them every day. It can make those connections more meaningful and fun.
But it's important to create boundaries between work time and personal time. I found myself working after hours at times, not out of necessity, but because I thought of something that was valuable to my work and felt I needed to get it done. Having that discipline to separate work from personal life helps prevent the potential of overwork.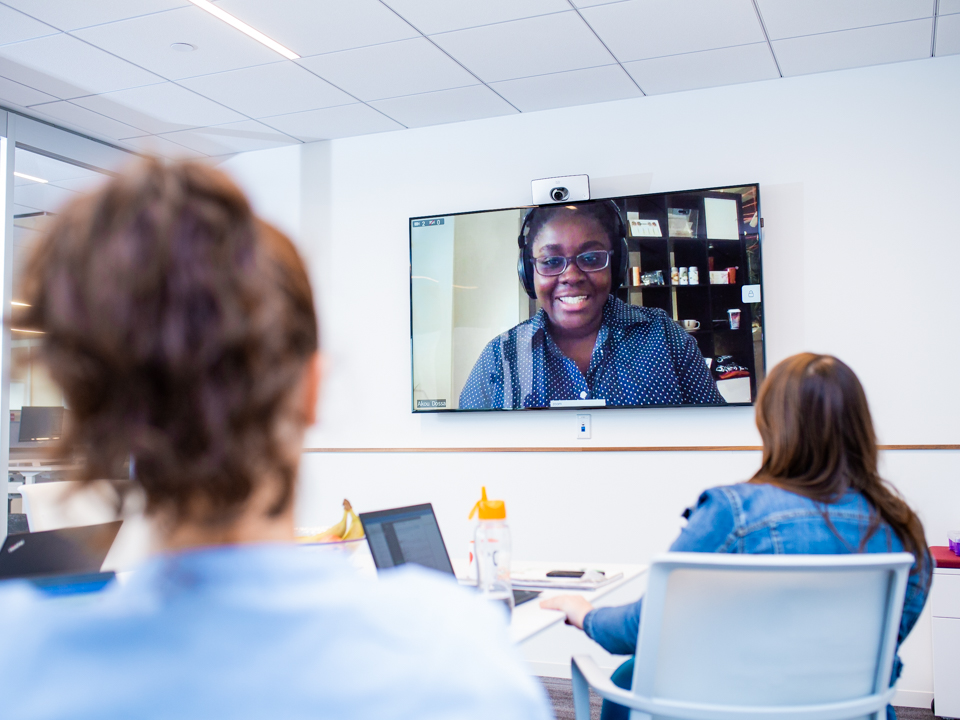 Akou Dossa, UX Architect
Akou Dossa partners with the technology and product teams on technology delivery and enablement projects, which involves creating experiences that help people work more efficiently. This means doing user research, designing interfaces and advocating for user experiences.
BEYOND WORK: Akou enjoys watching soccer.
How have you been able to benefit from working remotely?
Not having to commute every day makes a huge impact on my work-life balance and productivity. Every minute I don't spend in traffic is time I can use to work or "center" myself before the day starts. There's also something to be said about working in an environment I control and that is personalized to my needs.
Not having to commute every day makes a huge impact on my work-life balance and productivity."
What's an obstacle you face working remotely? How does Paylocity help you overcome it?
One challenge is that, unless you already know people in the company, you have to be more proactive to make "watercooler" connections. It can sometimes feel that you're within your team's bubble. But that's what all the slack channels are for. It's pretty easy to find or create a slack channel with like-minded people or shared hobbies. 
What are some activities you've done with your colleagues that built camaraderie?
Outside of coming to Schaumburg and meeting folks during big events, I've been able to participate in all sorts of virtual activities with my teams. I've had virtual happy hours, volunteered for a Girl Develop It tech event and even had virtual donuts and coffee with random coworkers.
We also coordinate onsite events for teams to get together periodically. We bring together teams that don't normally work closely together to create accidental collisions and encourage cross-team collaboration. The company also sends care packages with some local Chicago food to our remote employees around the holidays. It seems like a small detail, but those kinds of things really help everyone feel connected.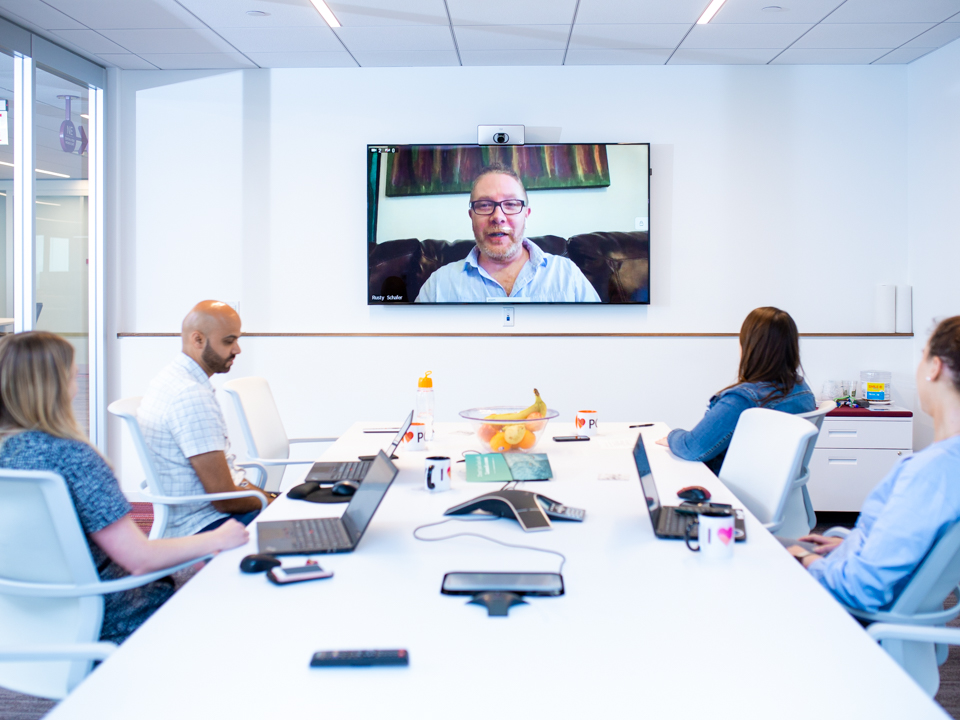 Rusty Schafer, Product Manager
Rusty Schafer drives Paylocity's product vision and priorities. His role includes understanding the market, understanding the users and then coaching and managing product owners. His team's mission is to help organizations schedule and manage their workforces.
BEYOND WORK: Rusty loves reading, and prefers it to movies and TV.
How has your perception of working remotely changed since joining Paylocity?
I assumed working remotely would be isolating, but I had no idea the tools could be so immersive. We are constantly collaborating on video calls, whiteboarding on Mural and chatting through Slack.
When I went to our last onsite team event, I ran into a software engineer from our team. After a few minutes of talking, I realized it was the first time we had met face to face. We were so used to talking and collaborating that it felt like we had met in person before.
Is there anything you're able to do remotely that you wouldn't be able to do if you had to report to an office?
I love the flexibility of being remote and the way it allows me to integrate personal tasks with professional ones. I'm able to do things like get dinner started for my family before they get home from work and school, exercise in the morning without getting up super early and drop my car off for service without affecting my commute. Working remotely allows me to get more done with less stress.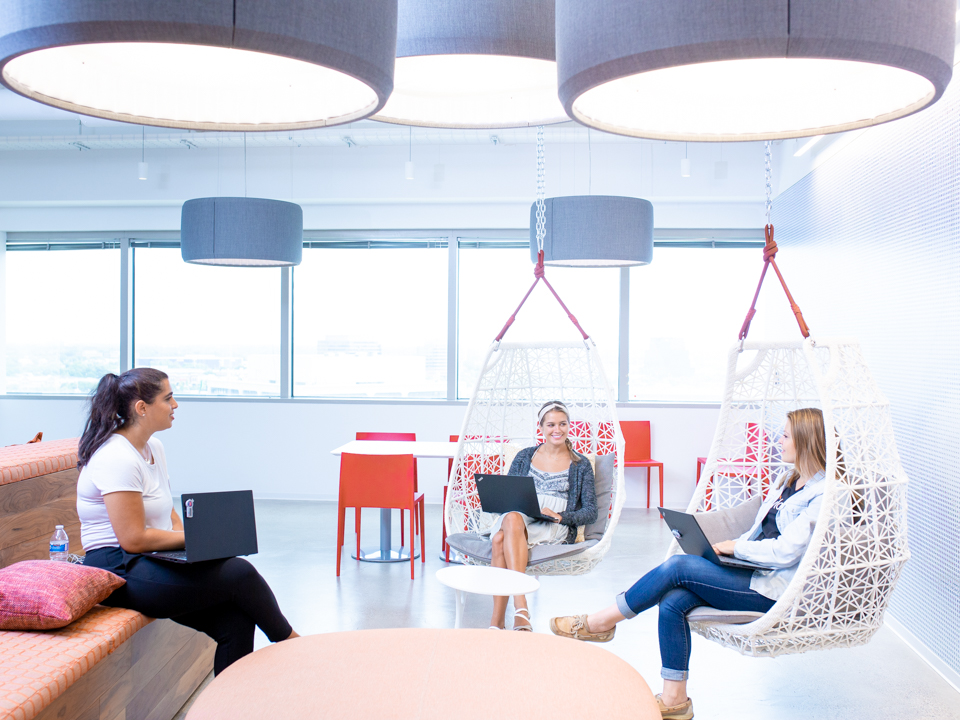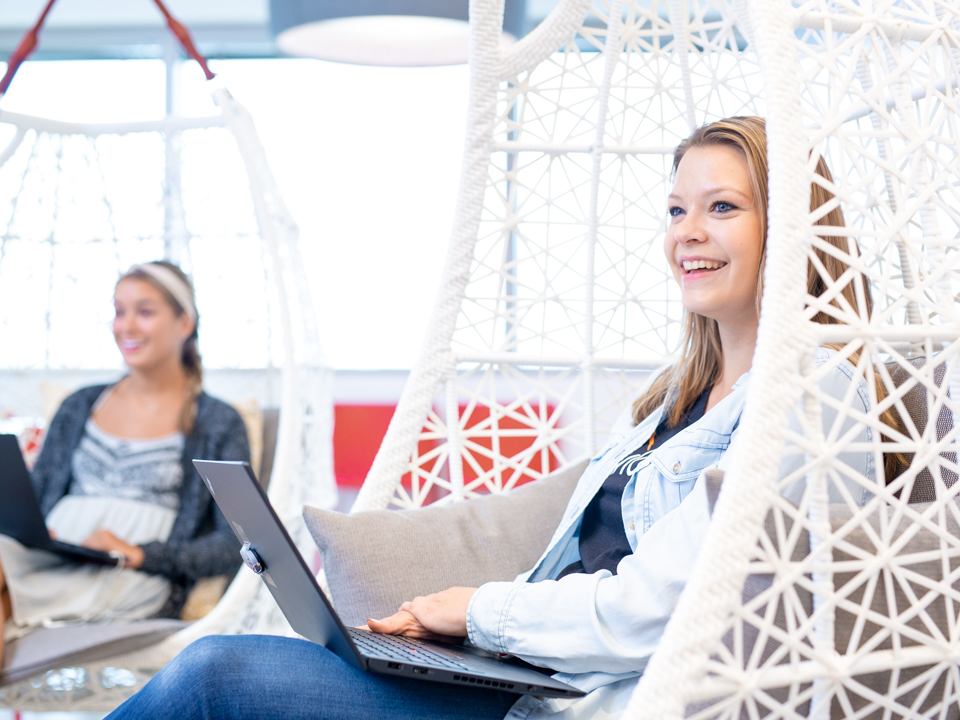 How is Paylocity's culture different from that at previous companies where you've worked?
The biggest difference I see at Paylocity is how engaged and available our senior leaders are. We have a biweekly ceremony where we brief the CEO on the progress and current state of our teams. The involvement of senior leaders is very important to me. They pressure test our ideas and assumptions and freely share their visions for the company.
I assumed working remotely would be isolating, but I had no idea the tools could be so immersive."
How does your office structure facilitate the remote culture?
Something neat that we did at our headquarters was to create a large space in the middle of the building with lots of tables, booths and hangout spots. It's a natural place for employees to gravitate to and it creates accidental collisions. As a remote worker, I'll intentionally work in that space at times because I know I'll run into people from all across the company.