Ensuring that your technology will scale with the growth of companies like Airbnb, Grubhub and Uber is no small task.
Providing payment solutions for the fastest-growing companies in the world means Braintree's technology needs to handle billions of transactions each year without fail, and stay up through massive spikes in traffic and planned updates. To make that goal attainable, Braintree places a big emphasis on collaboration.
Most of the company's engineers practice pair programming and discuss solutions to pressing problems at the team level. According to members of Braintree's engineering team, working so closely together helps them form strong bonds and makes it easier to strike a positive work-life balance.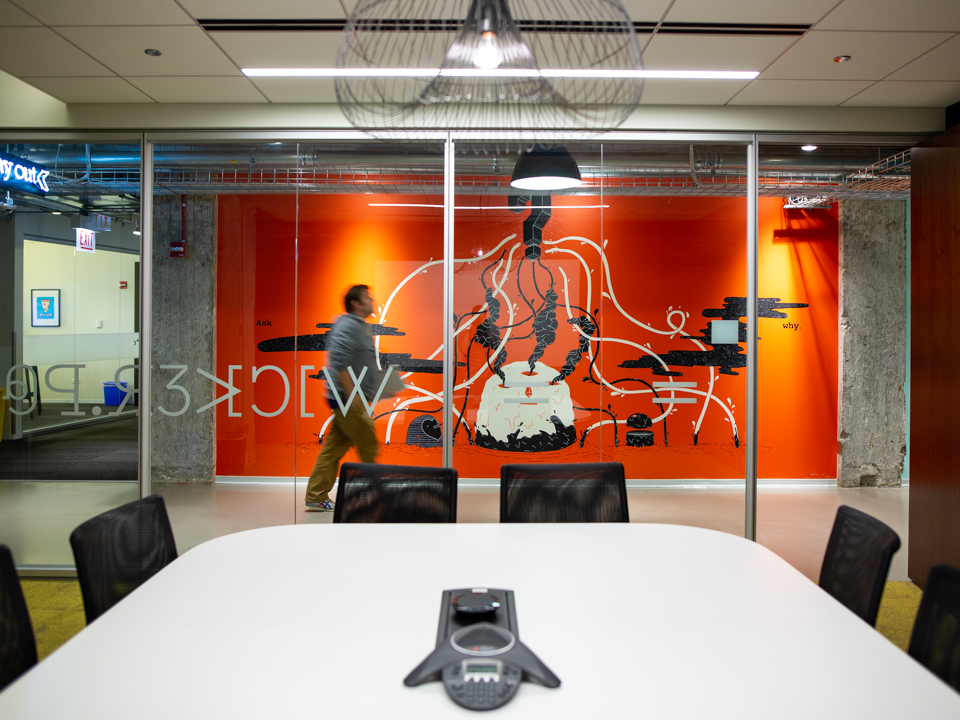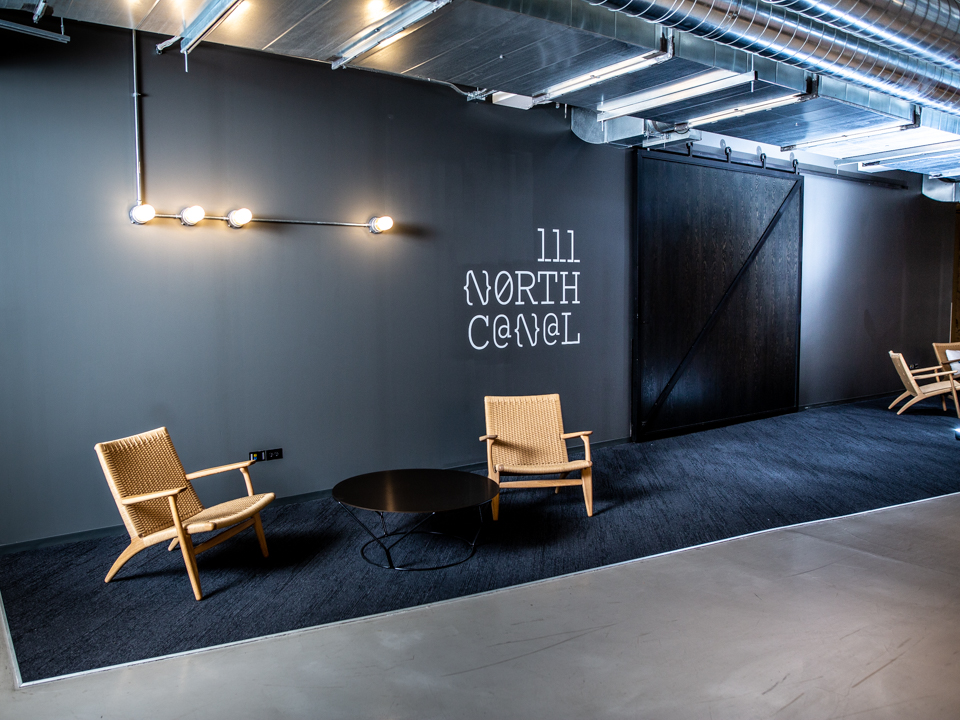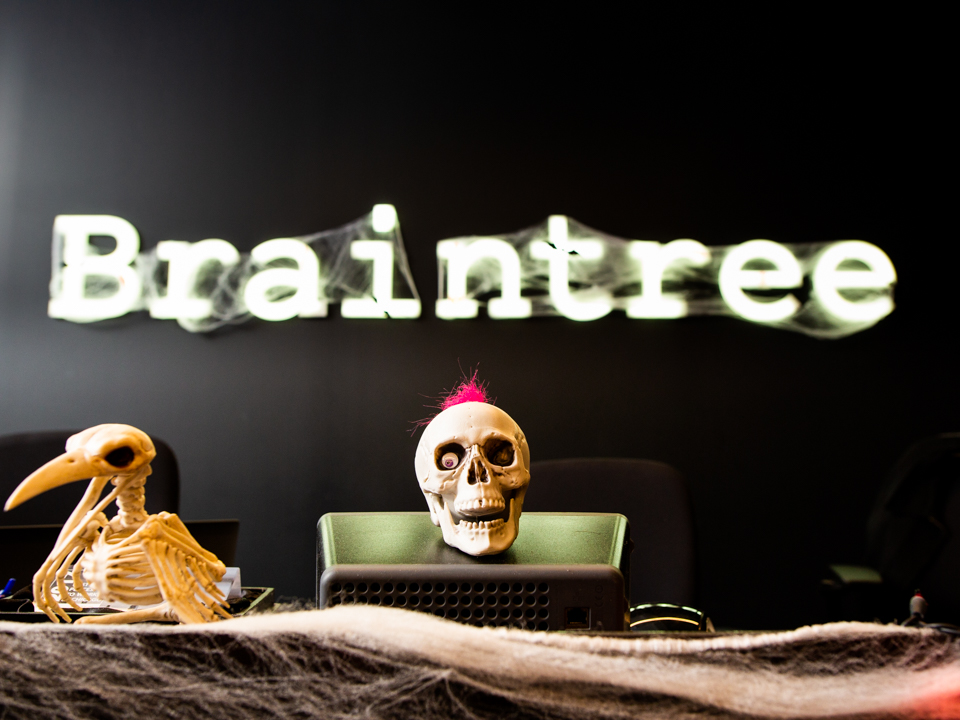 FOUNDED: 2007
EMPLOYEES: 850 nationally, 500 locally
WHAT THEY DO: With the backing of PayPal, Braintree offers companies around the world more efficient methods for facilitating payments across any device.
WHERE THEY DO IT: Chicago
THE PERKS: Braintree offers employees catered lunch, commuter reimbursements and a flexible work from home policy.
OPEN DEV DAYS: Every other Friday, Braintree engineers get to work with, and study up on, new technologies, languages and projects.
IDEAL CANDIDATES: Braintree looks for engineers with a passion for learning, and who are willing to pitch in to help solve complex problems while still having fun.
MEET THE ACCOUNTS TEAM: Account managers discuss why collaboration is their key to success. Learn more.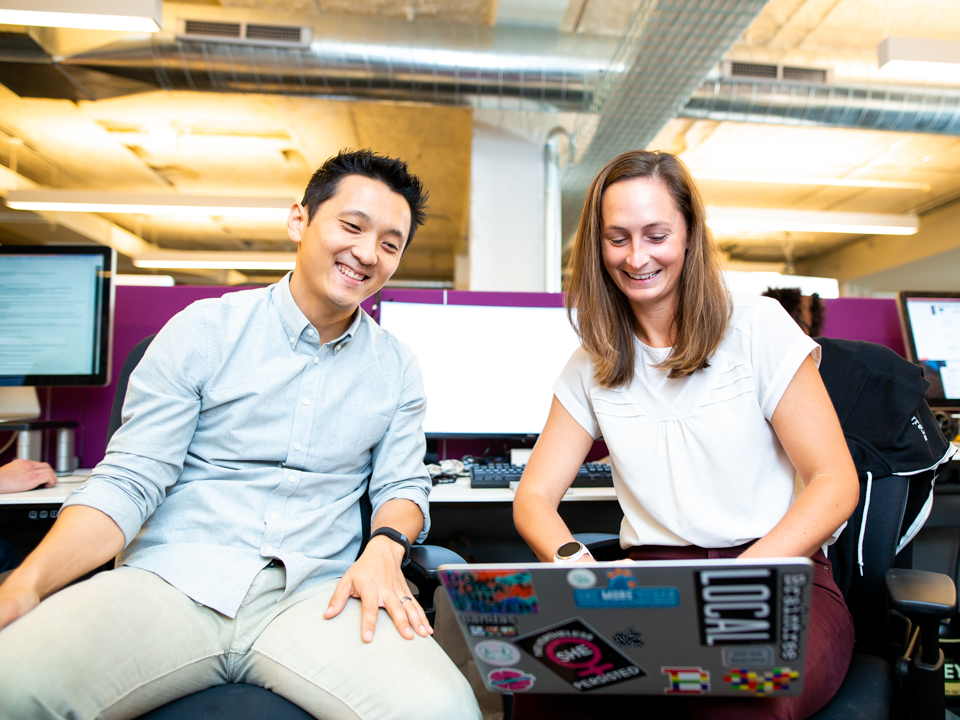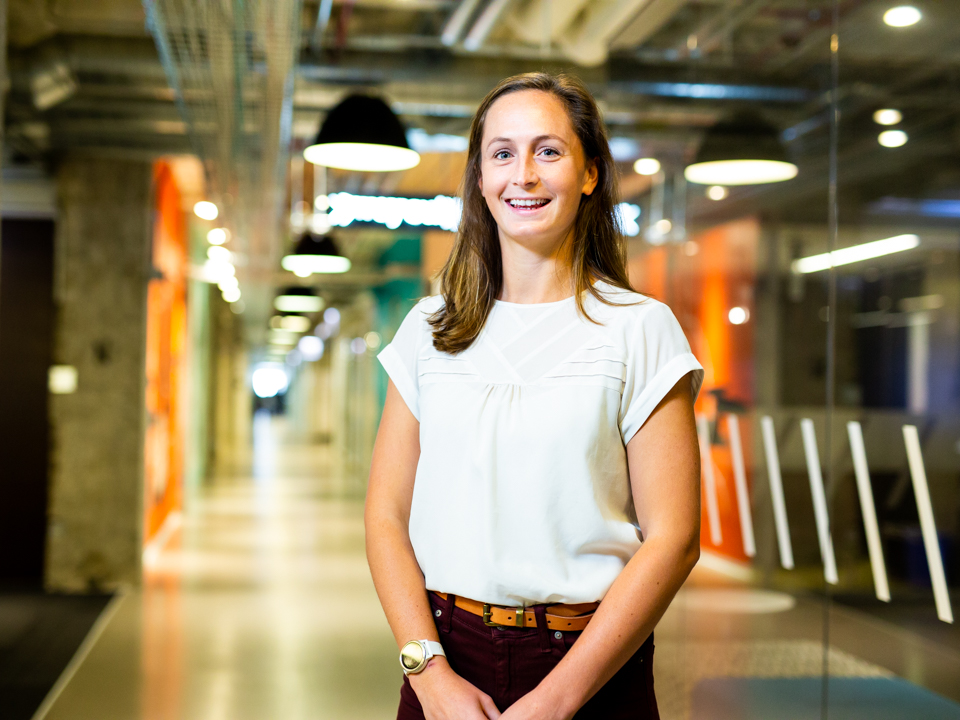 Kathryn Smith, Software Engineer
Kathryn is on the scaling components team, which is responsible for the performance, reliability and scaling of Braintree's main application and some of its surrounding dependencies. While her projects change quickly, you can usually find Kathryn in the terminal taking down and replacing legacy systems, profiling and optimizing existing code, or developing new internal services.
BEYOND WORK: Kathryn likes to work out and can be found lifting, doing yoga or training for her next race.
Braintree's culture places a big emphasis on collaboration. How does this work in practice, and what impact does it have on your work?
Most teams pair program, meaning we're in the same terminal alternating between "driving" and "navigating." When someone joins a new team, they're paired with someone with more technical experience or more Braintree experience. You are immediately delivering on mission-critical work and learning the business. Working side by side also means we're able to leave our work at the office. You really get to know your coworkers, and the team culture and bonds get stronger. You are instantly brought into the group and included in everything.
With everything we do, we have to ask: 'If a billion transactions came through right now, how would our system hold up?'"
Braintree's products are used by major brands and touch millions of people. What opportunities and challenges does this present?
With everything we do, we have to ask: "If a billion transactions came through right now, how would our system hold up?" On the scaling team especially, our day to day is centered around processing more and more transactions in less and less time with even less downtime. How do you upgrade the entire airplane mid-flight? That's what we are doing. We're always looking at graphs and timings and seeing where we can improve and innovate.
How has your time at Braintree helped you grow as an engineer?
Whether you're giving a talk at our internal conference, leading a training on something you are passionate about or using open dev days to learn a new technology or spike out an idea, there's always an opportunity to be heard. Braintree also strongly supports switching teams every one to two years — especially early in your career. This lets you see how different teams work, learn new technologies and overall become a better and more well-rounded engineer.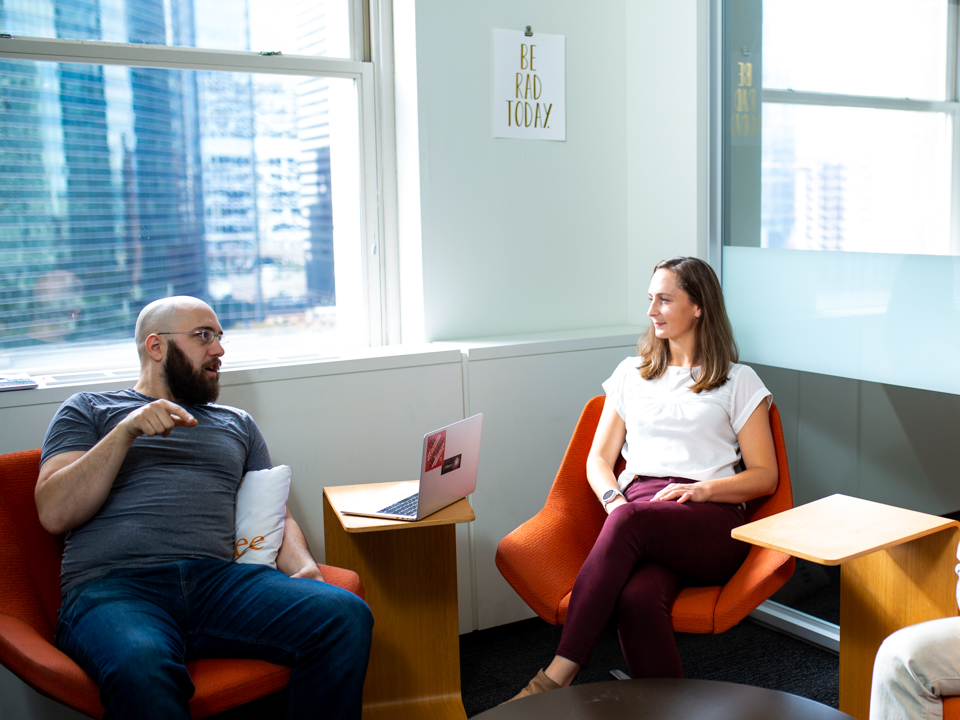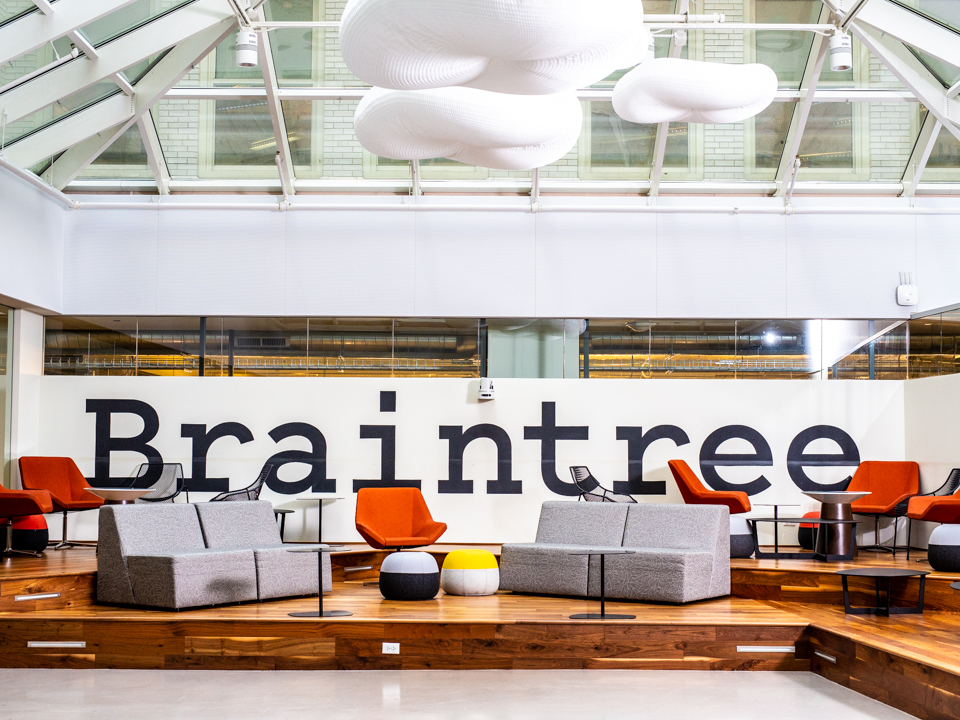 Jerry Wisniewski, Software Engineer
Like Kathryn, Jerry ensures performance and reliability as part of Braintree's scaling components team. His work involves bringing up new application servers, streamlining communication with external services and ensuring that the platform uses the best services available.
BEYOND WORK: Jerry is an avid baker whose specialties are sourdough bread and fruit pies. He also brews his own beer, and enjoys playing board games and experimenting with Raspberry Pi.
What big initiatives or projects has your team recently been working on?
We've been rethinking the way we do asynchronous tasks. This has been a lot of fun since it involves using new tooling. We're writing new services and making sure they can support our scale right away. We're just wrapping up replacing a single-key value store with an open source, highly distributed key value store. It was a newer technology and a little untested for the scale we intended to use it for. Ultimately it worked out, and we even got to contribute to the project.
What is your team's approach to tackling tough challenges like this?
It usually starts with a pair of engineers coming up with some ideas and maybe bouncing them off of the team during morning standups. Eventually, a design document is written up, and as a team we go through and dissect it. When we feel comfortable enough about a proposed solution, we go ahead and implement it. It's important for the whole team to own the problem and solution, not one individual.
The people I get to work with and the types of problems we get to solve are what make me stay." 
You've been at Braintree for over three years, which is a long time in the tech world. What made you want to stick around and build your career there?
The people and the problems. There are perks like free lunch, foosball and plenty of snacks, but the people I get to work with and the types of problems we get to solve are what make me stay. I've also never stopped learning. Not only do we face new problems all the time, but we are encouraged to go out and learn new things. That kind of environment is great to work in.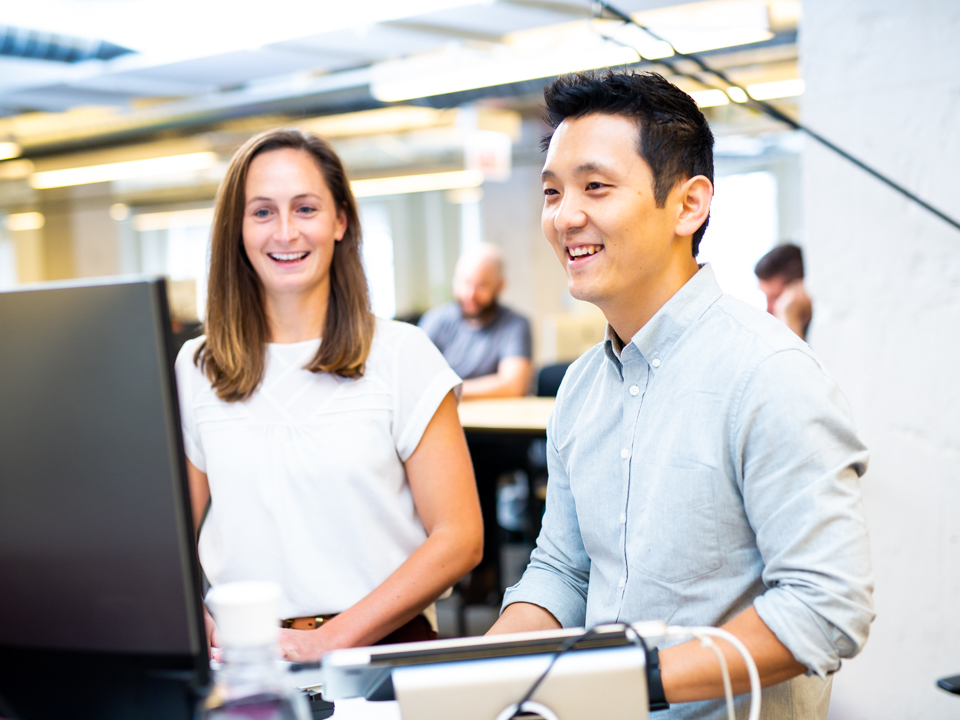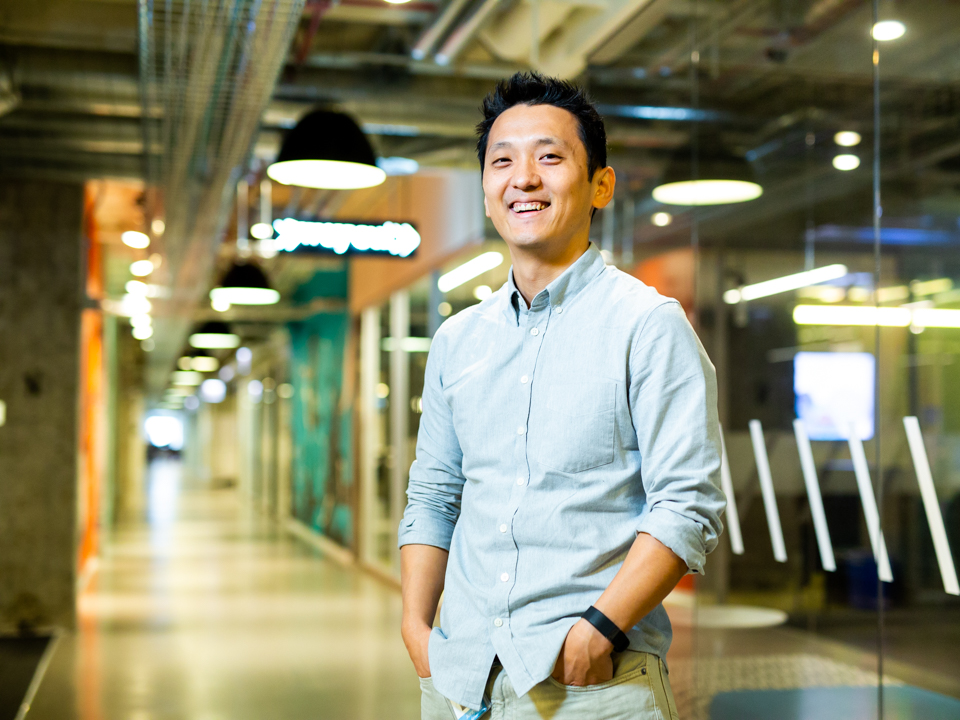 Junho Park, Engineering Manager
Junho's team works on Braintree's payment gateway. In addition to ensuring his team is on track and hitting its goals, Junho also makes time to ensure his teammates are engaged with their work and have what they need to succeed.
BEYOND WORK: Junho is heavily involved with the music ministry at his church, as a triple threat who sings and plays the guitar and piano. He also has two toddlers who keep him busy and entertained.
Your team works on Braintree's payment gateway. What does that involve, exactly?
Many teams work on the payment gateway, but we're unique in that the changes we introduce tend to revolve around reliability, performance and scalability. There are some unique challenges that come with working on the gateway. It's a high-throughput system that needs to always be on, and it deals with people's money, so there's very little room for error. To combat these challenges, we pair on our engineering work, write a lot of tests and are diligent about reviewing each other's work before we deploy it to production.
We operate at an amazing scale — we're talking billions of transactions yearly — with very few hiccups."
What about your company or your work inspires you?
It's inspiring to work for a company that processes payments for prominent online businesses like Uber, Airbnb and Grubhub. We operate at an amazing scale — we're talking billions of transactions yearly — with very few hiccups. As an engineering manager and someone with many years of software engineering experience, I'm inspired by the fact that we are dealing with technical challenges that most companies won't have to, or get to, because our business operates at such a high scale.
What do you look for in candidates?
An ideal candidate not only possesses some of the relevant technical skills but, more importantly, has a proven track record of being able to learn quickly. I'm looking for folks who are interested in both the software development aspect of engineering as well as the DevOps side. I also look for those who demonstrate genuine curiosity, empathy for others, have passion for the work they do and who enjoy collaborating with others.