Pat Vihtelic started Home Chef from scratch five years ago out of a passion for cooking, but it was his own resourcefulness — building the company's first website, delivering meal kits in a rented U-Haul truck and pouring his personal savings into the company — that helped it thrive.
That can-do spirit has served as the key ingredient in Home Chef's recipe for success, helping the meal-kit company grow to more than 1,200 employees with production facilities nationwide. This year they merged with food retail giant, Kroger, and introduced express meals for grocery stores, opening up new opportunities of scaling and product complexity for its teams to tackle.
Pat and two other leaders at Home Chef dish about how the company's origins continue to influence them today.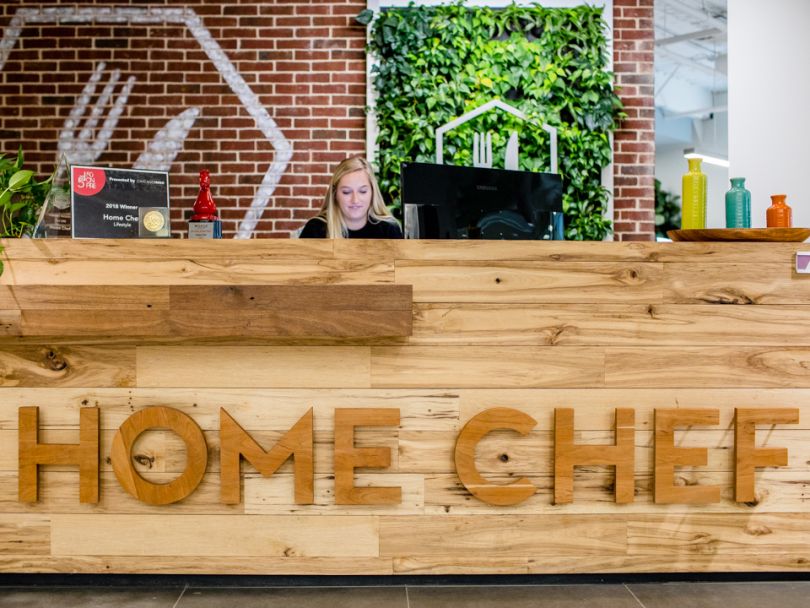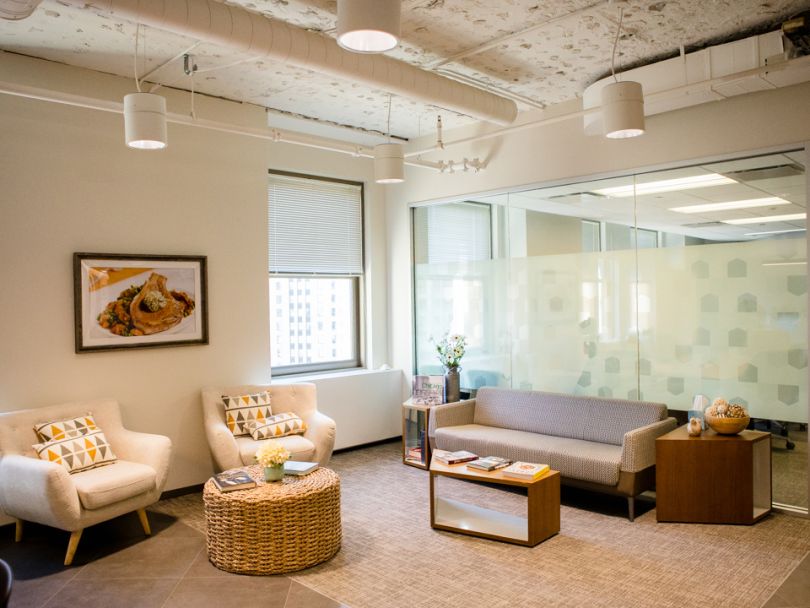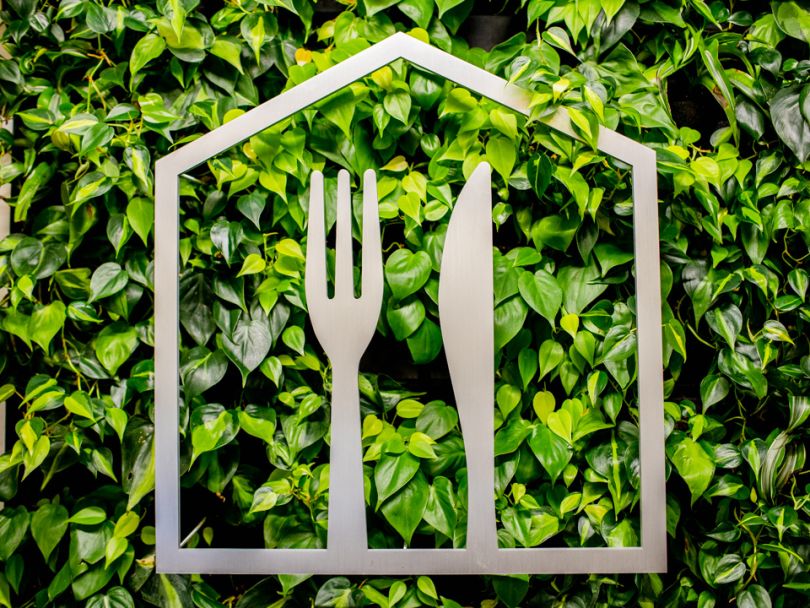 FOUNDED: 2013
EMPLOYEES: 1,264 (208 local)
WHAT THEY DO: Home Chef simplifies the home cooking process, providing weekly deliveries of pre-portioned ingredients and recipes designed for anyone to be able to cook.
WHERE THEY DO IT: Chicago
FULL HEARTS: Every holiday season, Home Chef and its customers donate meals to Feeding America. Last year, they donated 1,000,000 meals that went to people in need, and they plan to match that this year.
HOME GROWN: Home Chef offers a six-month onsite leadership development program to help employees grow with the company.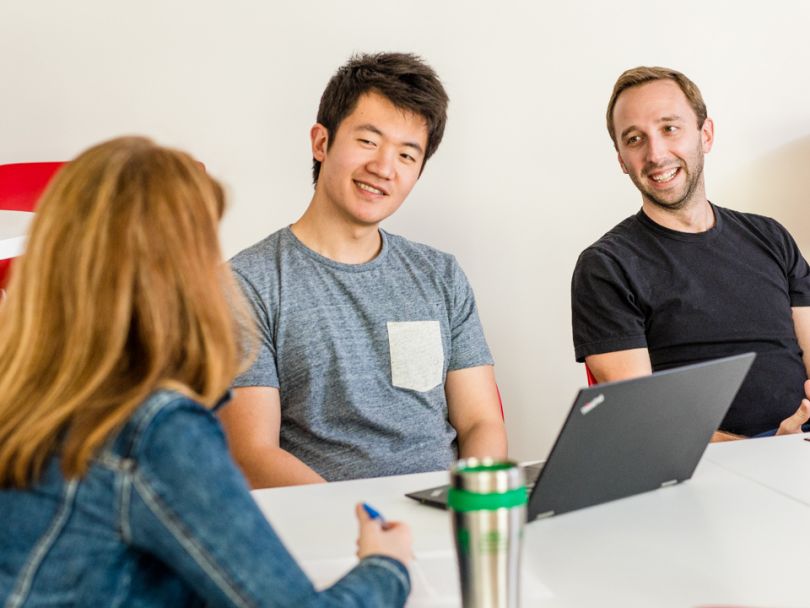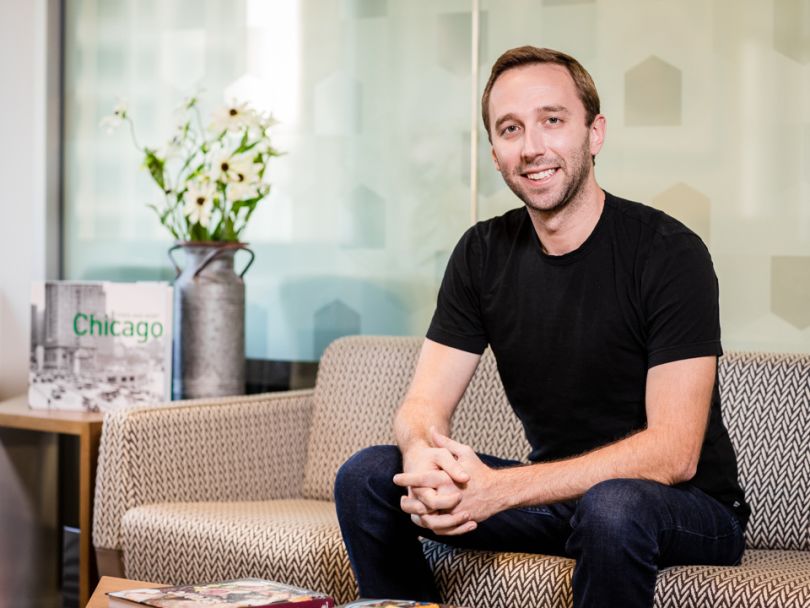 Pat Vihtelic, CEO and Founder
Pat oversees the strategic direction of Home Chef, planning both short-term business objectives and long-term growth.   
BEYOND WORK: Pat sets time aside to enjoy the outdoors when possible, whether that's tending to his garden in the spring and summer or hitting the slopes for skiing in the winter.  
Tell us about Home Chef's origins.
Out of a love for cooking and a need for a more convenient solution, I started Home Chef in 2013. I built our first website and hired our first employee, an executive chef, through Craigslist.  After developing and photographing initial recipes in my condo and several weeks of beta testing — where I made deliveries around Chicago from a U-haul truck — we launched to the public.
What were some of the biggest challenges you faced as a new business?
I bootstrapped the business for the first year. There were some scary times where I had to reach into my personal savings to make sure we'd be in a position to hit payroll, but those experiences helped us build a scrappy and pragmatic foundation.
To capitalize on the growth opportunity I saw early on, however, I knew I needed a financial partner to help fund the business. That put us on the path of raising venture capital. Those early days taught us to be efficient with very little resources, which served us well to use capital responsibly and reach profitability.
Those early days taught us to be efficient with very little resources, which served us well to use capital responsibly and reach profitability."
As the company grew, how did you approach building out your team?
I prioritized areas that were most important to the business and then built the team to ensure we had the right expertise in those places while maintaining our culture. With physical production facilities and more than 1,200 employees, we've hired across multiple locations so that we can serve our customers nationally. We also have a wide variety of roles to serve our customers' needs from digital to physical.   
What's your favorite meal to cook at home?
If I had to name only one favorite meal to cook, I'd say it's beef stroganoff because of the taste and nostalgia it brings. My mom made beef stroganoff all the time when I was a kid, and it's a dish I still cook in my kitchen to this day.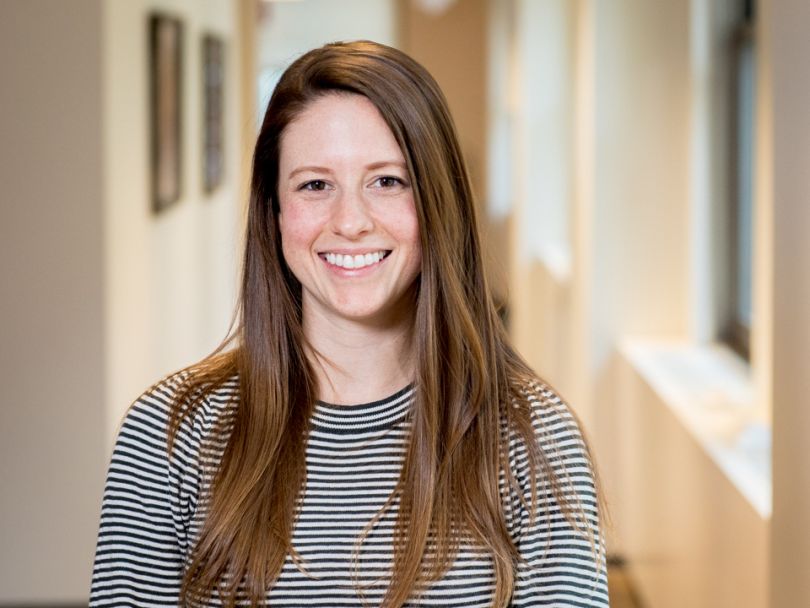 Katie Bevier, Sr. Director of Operational Excellence
Katie and her team partner closely with Home Chef's plant teams to develop tools and processes that drive continuous improvement, while also preparing the team for growth and product complexity.
BEYOND WORK: Chicago weather has nothing on Katie, who bikes to work year-round. The four-mile route helps her clear her mind and prioritize her day.
What are your goals for your team?
As Home Chef evolves from an e-commerce meal kit business, our plant teams will be required to handle more operational complexity. In the past year, we've started a new retail product line, expanded our e-commerce offering to 18 menu items and offered our customers more customization through the ability to mix and match servings and proteins.
Our goal is to help our plant teams solve the problems they're facing today through our tech, tools and support, while also preparing for growth and complexity down the road.
How have the experiences from the early days shaped where you and the company are today?
One of the first projects I worked on at Home Chef was putting together a core set of key performance indicators for our operations team. Our goal was to get the labor reports out by 8 a.m. every day, including weekends. We had a rotating on-call schedule for who would pull the labor reports each day, which was not fun to say the least. Eventually, we'd had enough and taught ourselves how to web-scrape to automate the process.
That scrappiness and "figure out how to make it work" attitude has enabled our team to be successful. As our needs became more complex, we partnered with the tech team to find more robust, sustainable solutions. Today, half of the operations excellence team is dedicated to tech product management, and the other half supports the process improvement and analytics.
That scrappiness and 'figure out how to make it work' attitude has enabled our team to be successful."
What's the biggest opportunity you see on the horizon for the operations team?
As part of our merger with Kroger, we've set significant growth targets, in addition to expanding our product offerings in both e-commerce and retail. Growth and product complexity are the two biggest challenges our ops teams are facing, and I'm excited about the role technology can play in helping us be successful.
We've made good progress on building basic applications and tools that help us get the job done, but there's so much more we can do to make our tools smarter and more automated. We've only scratched the surface in terms of how technology and software can support our operations.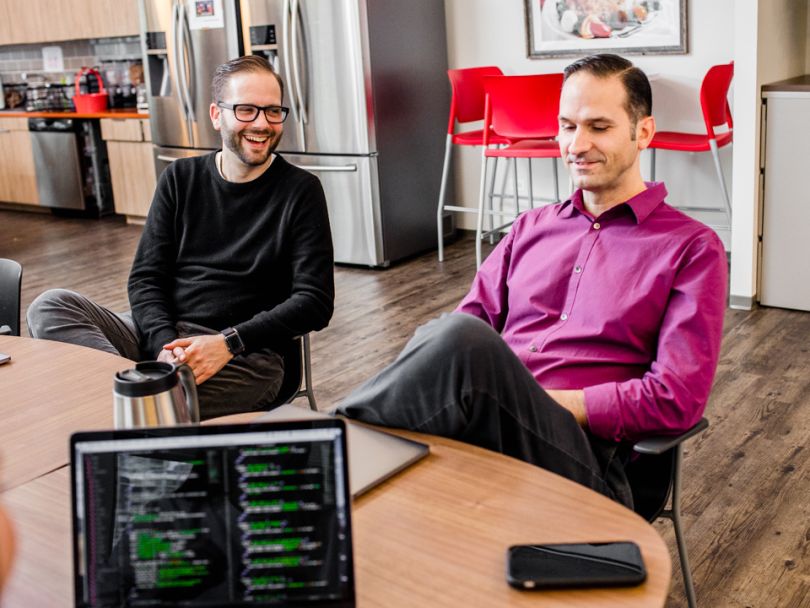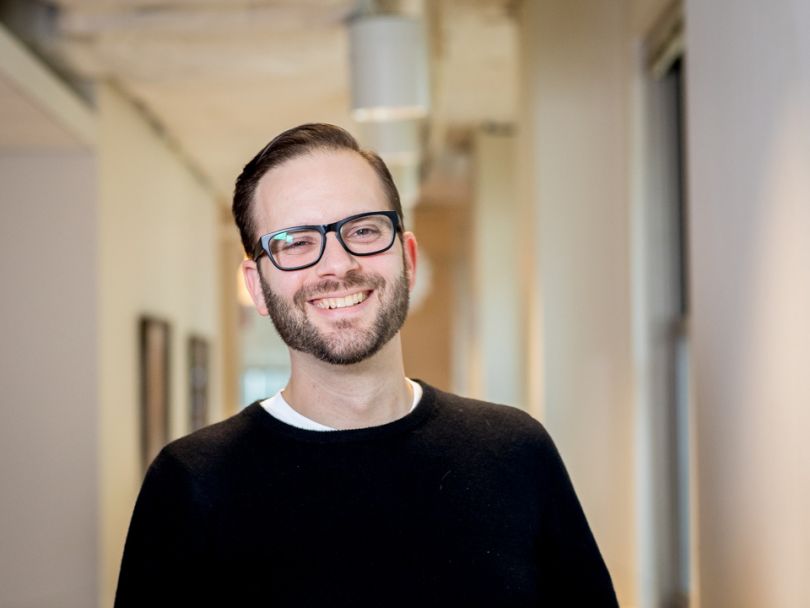 Dave Giunta, VP of Engineering
Dave helps run the development team at Home Chef, working closely with stakeholders and the executive team to identify goals and deliver on them.
BEYOND WORK: Six years ago, Dave picked up photography with the simple goal of being cognizant to the beauty in everyday life. Since then, he tries to take a photo a day and post it on social media.
How did you approach building a healthy team culture at Home Chef?
Healthy teams are ones where team members feel comfortable admitting their mistakes, taking risks and recovering when they do not succeed. That's especially critical in software engineering, where our day-to-day experience is about managing the tension between failing miserably and succeeding wildly.
From that perspective, one of the most important things we did was hire several junior developers fresh out of Dev Bootcamp early on. The course tested these students and taught them to be comfortable asking for help and giving feedback. Their presence on the team has gone a long way toward making a healthy engineering culture, and this created a virtuous cycle of learning and growth for everyone.
Healthy teams are ones where team members feel comfortable admitting their mistakes, taking risks and recovering when they do not succeed."
You also helped establish an apprenticeship engineering program. What does that program involve?
The program is two months long, and apprentices are treated the same as any other new developers. They join one of our teams and pick up work from the same list as the rest of the team. The major difference is that the team pairs with this new developer a lot, and they may require additional time to finish an assignment. At the end of those two months, we could part ways with an apprentice; however, we've been so impressed with everyone who has gone through this program that we've hired every single one.
What's next for Home Chef's engineering team?
We have two primary goals in the short term: We want to grow our capacity to meet the needs of the business as we enter the world of retail, and we need to grow our process for getting work done.
During our startup days, finding work was often an exercise in overhearing our stakeholders talking about a problem and then solving it with technology. While we have always paid attention to our process for surfacing work and meeting the needs of the business, with our recent growth these processes need more attention than they have before.