Congratulations are in order. Having raised almost $1.4 billion in funding, 2018 was a great year for a large number of companies in Chicago tech. From hires to product development and international expansion, companies with new capital have been busy growing and have a lot to celebrate this holiday season. Here are the 10 companies that raised the most in 2018.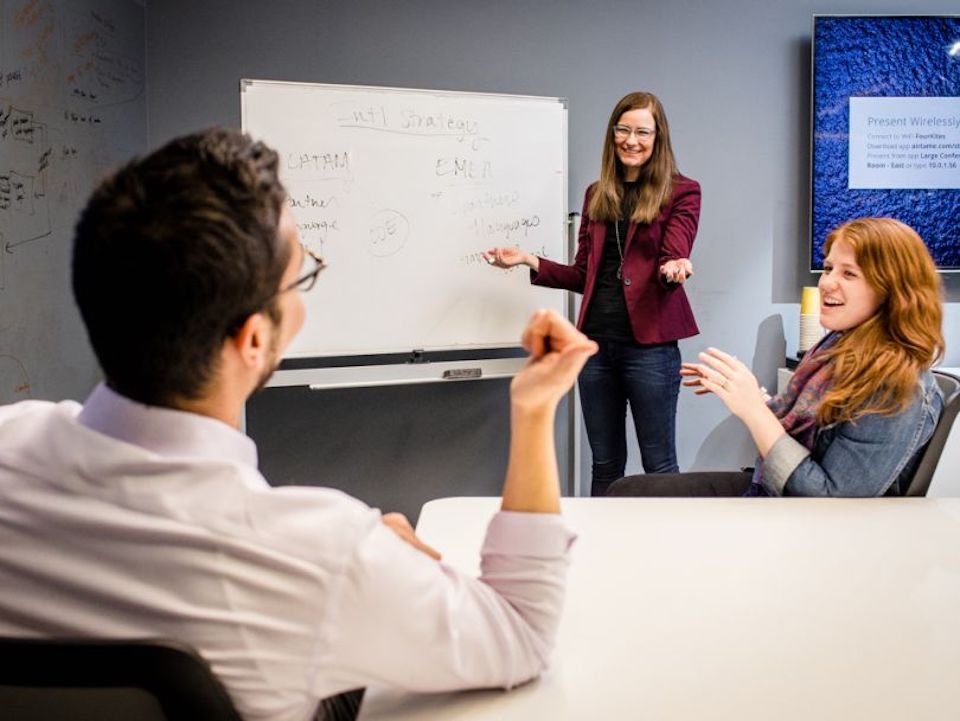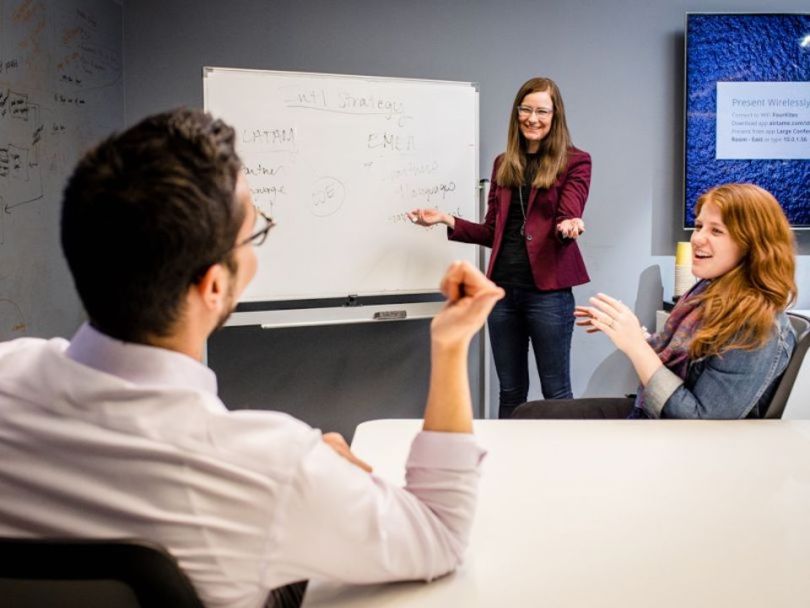 10. FourKites, Inc., $35M Series B, February 20
Investors: August Capital, Hyde Park Ventures, Hyde Park Angels, Bain Capital Ventures
Bio: FourKites uses GPS-connected devices and predictive analytics to help companies track their freight shipments anywhere in the world, in real time. 
In the news: The company intended to use the funding to scale generally every aspect of its business. It made a push to double its 160-person staff this year across its offices in Chicago and Chennai, India, as well as added new predictive services to its platform to further benefit customers. Finally, the company expanded its reach into new markets within Asia and South America, and, in November, FourKites announced it will open other offices in Europe in the coming months.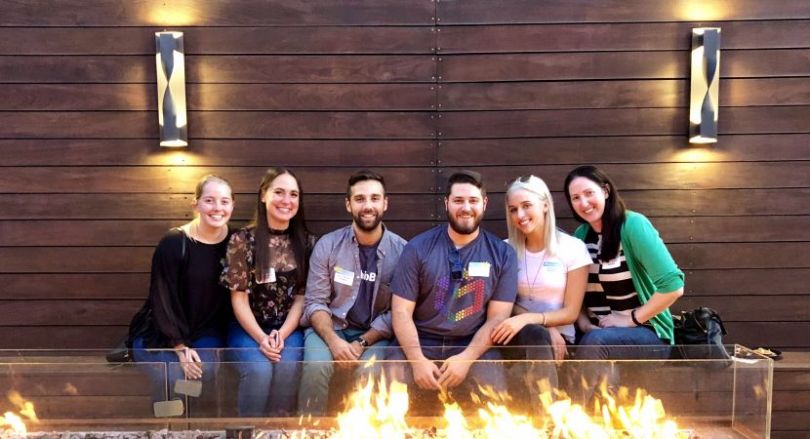 9. ShipBob, $40M Series C, September 6
Investors: Menlo Ventures, Hyde Park Angels, Hyde Park Venture Partners, Bain Capital Ventures, Y Combinator
Bio: ShipBob offers small and mid-size e-commerce companies with inventory management and shipping solutions via its digital platform and fulfillment centers.
In the news: The company's Series C was used to open a new 105,000-square-foot warehouse in Cicero — a facility twice as large as its other locations in Dallas, Los Angeles, San Francisco and Brooklyn, New York. The facility is expected to create 100 new jobs during peak shipping season, and ShipBob's engineering team is also expected to double following the funding. The investment will provide the platform with enhanced shipping capabilities for users.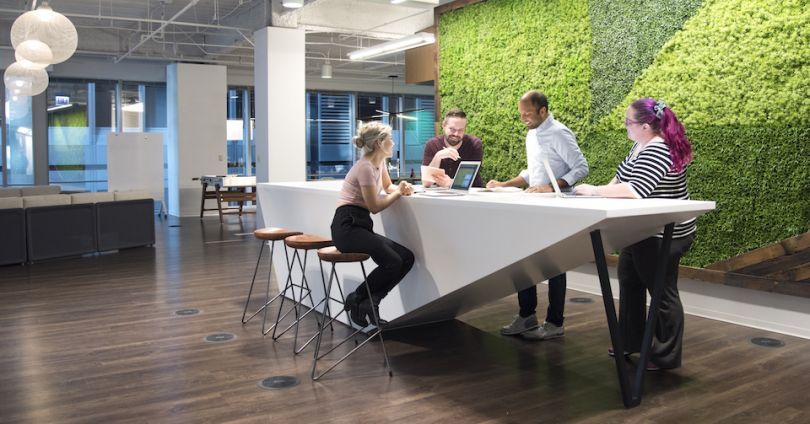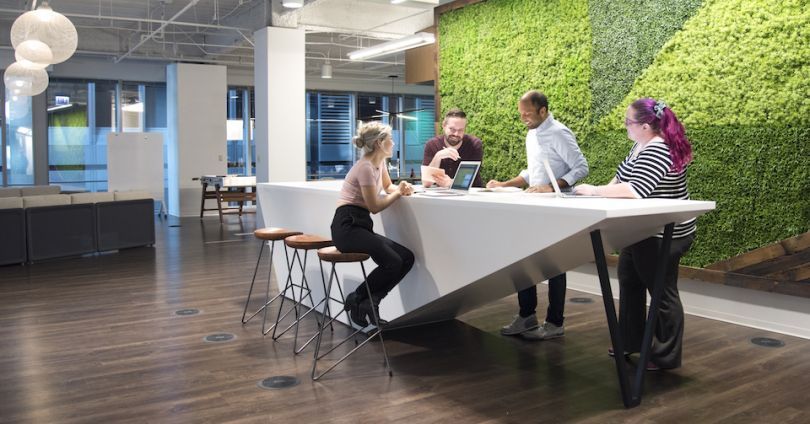 8. Sprout Social, $40.5M Series D, December 19
Investors: Future Fund, New Enterprise Associates, Goldman Sachs
Bio: Sprout Social is a global social media analytics and management platform that businesses and organizations can leverage to optimize their online presence.
In the news: Sprout's recent funding will be used to evolve the platform and extend it to other international markets via undisclosed business-wide investments. To date, the company's total funding exceeds $100 million, and it has over 25,000 customers serviced by 500 worldwide staff. According to CEO Justyn Howard, there is a possibility the company could seek an IPO at some point in the future.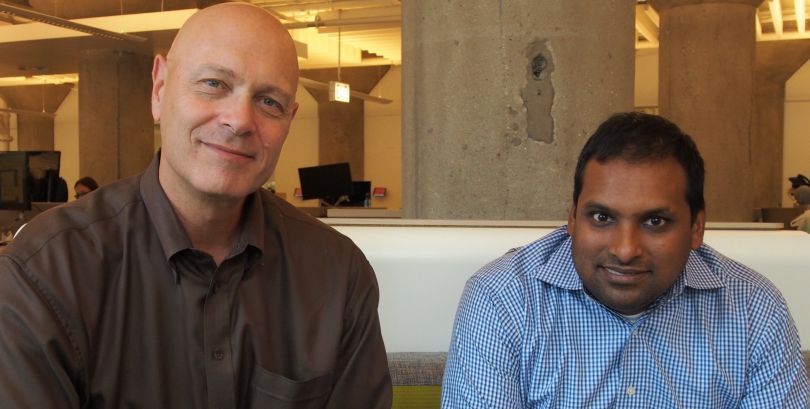 7. Evive, $43M, January 12
Investors: Susquehanna Growth Equity
Bio: Evive's platform helps employees make the most of their work benefits through the predictive analytics and behavioral economics.
In the news: January's raise was the company's first round of outside funding since its founding in 2007, allowing Evive to evolve its product and increase staffing. 
"Evive is thrilled by what this funding will mean for our clients as we further invest in our technology platform," said CEO Prashant Srivastava in a statement.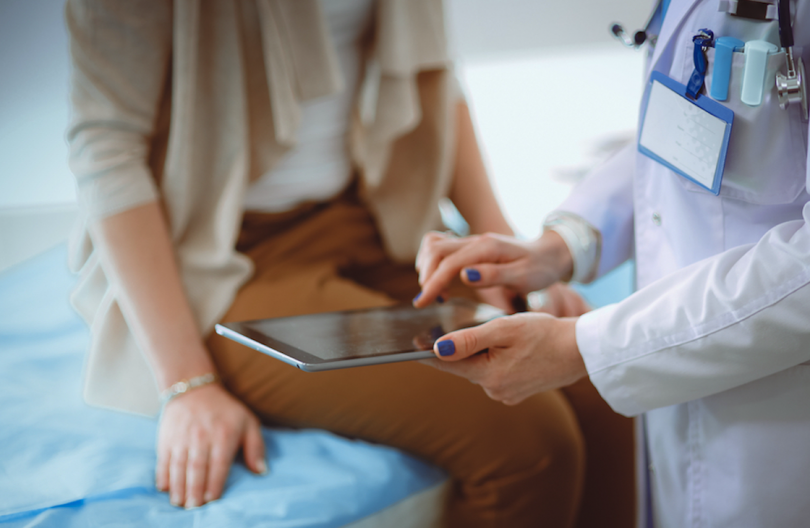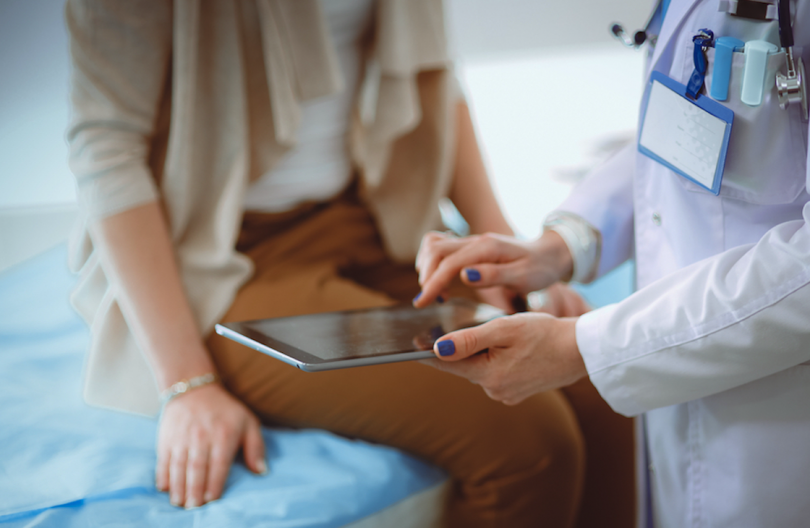 6. Enotronix, $45M Series D, September 14 
Investors: LSP Health Economics Fund 2, OSF Ventures, BioVentures Investors, Aperture Venture Partners, Lumira Ventures, Seroba Life Sciences, SV Health Investors, Wanxiang Healthcare Investments
Bio: Endotronix develops heart monitors doctors can implant into a patient's arteries. Information from the devices is then accessed via the company's software system that sends real-time data to doctors and patients. 
In the news: "This funding will take us through to commercialization of our Cordella Heart Failure software system and the pulmonary artery sensor," said CEO John Flavin. "The [funding] allows us to carry out the remaining human clinical trials and commercialize the platform over the course of the next several months."
Over the last two years, the company grew its staff from 20 to 80. It will hire even more following the funding, bringing on clinical and regulatory staff to assist with clinical trials and sales and marketing professionals to aid in commercialization.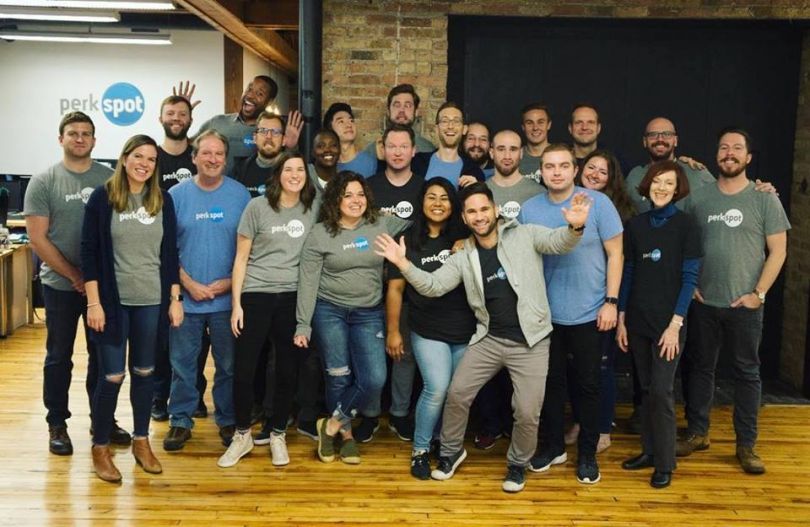 5. PerkSpot, $50M, August 8
Investors: Susquehanna Growth Equity
Bio: PerkSpot's platform lets companies offer their staff exclusive discounts on items from partnered merchants as an employee benefit. Some of their partnerships include deals with Target, Dell, IHOP and Sprint, among others. 
In the news: Much like fellow-perk related company Evive, PerkSpot has bootstrapped its way through the market since its 2006 founding, and this year's funding was its first ever outside raise. Official details about PerkSpot's funding's ultimate uses are under wraps, but the company is expecting to scale staff and product with it. 
"The key to our success thus far has been attracting top talent that are committed to winning the right way and putting our clients first," said CEO Jace Mouse in a statement. "This investment is a testament to our employee-focused product strategy, and we look forward to the opportunity it brings by growing our team and product suite to provide even more benefits to employees in the future."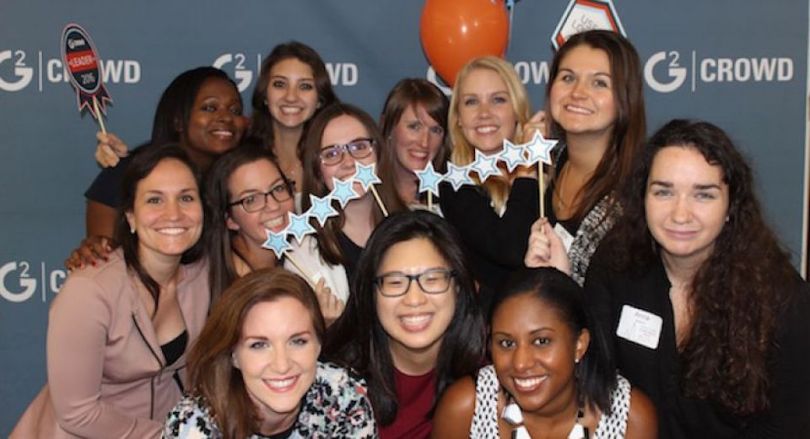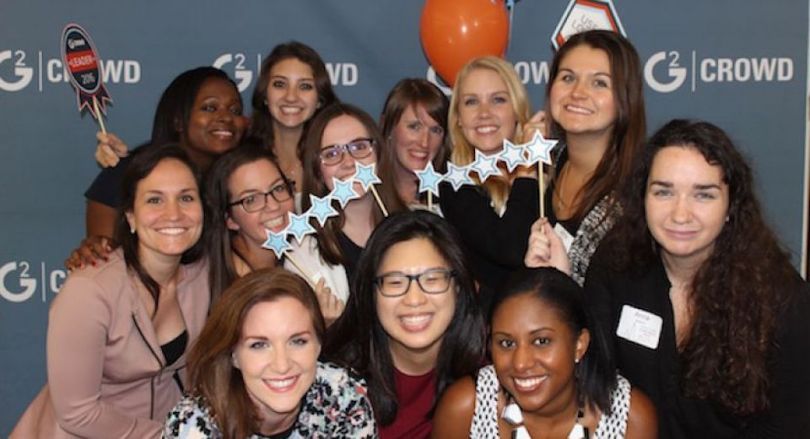 4. G2 Crowd, $55M Series C, October 11
Investors: IVP, Accel, Pritzker Group, Emergence Capital
Bio: Users of G2 Crowd's platform can post and read more than 500,000 reviews of software products across dozens of categories. 
In the news: The Series C will be used to hire 500 new staff in Chicago over coming years, as well employees in Europe and Asia to help establish offices there. The company recently expanded its platform offerings via the acquisition of San Francisco-based company, Siftery. According to G2 Crowd CEO and co-founder, Godard Abel, the funding helps the company get a few steps closer to reaching the IPO it is working toward.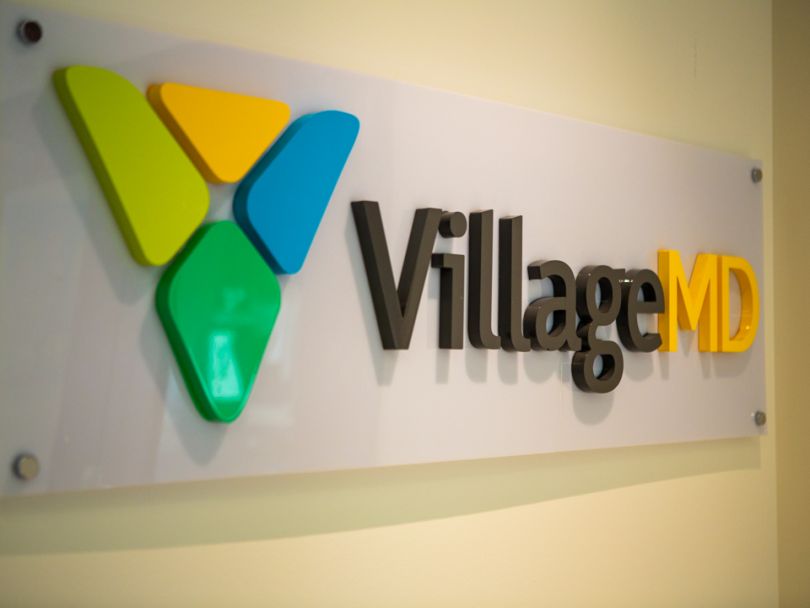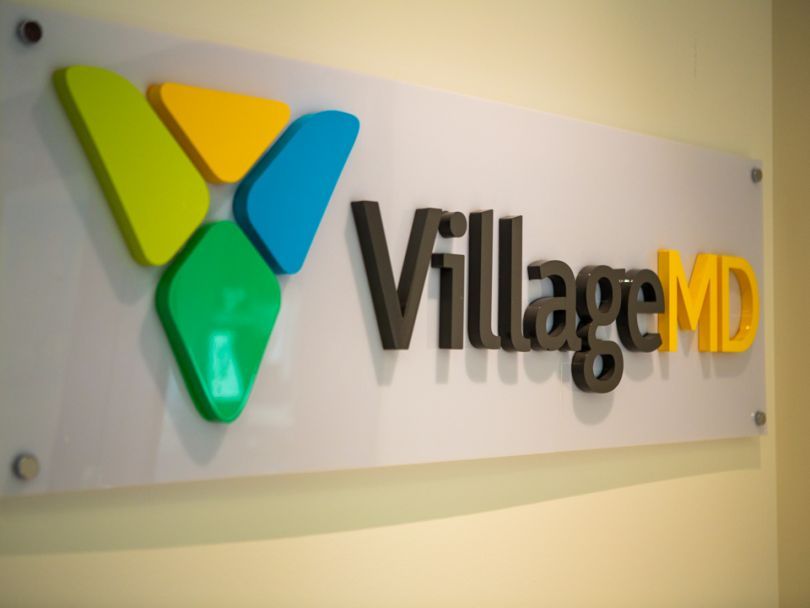 3. VillageMD, $80M, January 5
Investors: Athyrium Capital Management
Bio: VillageMD works to help doctors and physicians provide better, less-expensive care to patients through technology solutions, data analytics and on-the-ground staffing support.
In the news: "This growth capital not only helps us expand into new markets but, most importantly, continue to invest in tools and technology that better serve primary care doctors and their patients," said CEO Tim Barry in a statement.
Funding was used to double the number of primary care providers the company supported over the course of this year. It also announced market expansions during the year, including Michigan in September and Georgia in July.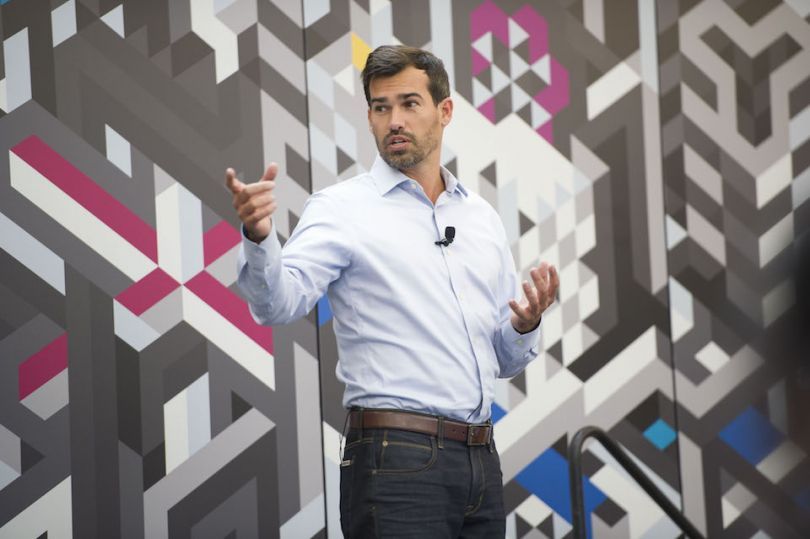 2. project44, $80M, April 17 and October 1
Investors: Sapphire Ventures, Inside Venture Partners, OpenView Venture Partners, Pritzker Group Venture Capital, Chicago Ventures, 8CV, Emergence Capital, Omidyar Technology Ventures
Bio: As a logistics management platform, project44 helps companies optimize their shipping efficiency by offering tools like freight tracking, document organization and payment and analytics solutions. 
In the news: The company, founded in 2014, trucked its way to some major funding across much of 2018. It raised a $35 million round in April that was used to expand the platform into Europe and Asia. CEO Jett McCandless also announced that he expected to hire another 200 staff members over the next 18 months.
In June, project44 unveiled the new 42,000-square-foot office it moved into inside the Merchandise Mart, a 250-person space that formerly belonged to Google. Fast forward to October, the company raised $45 million to further its international market reach, bolster domestic growth and evolve the platform's capability. At that point, project44 already had a staff of 100 and was aiming to onboard another 55 before year end.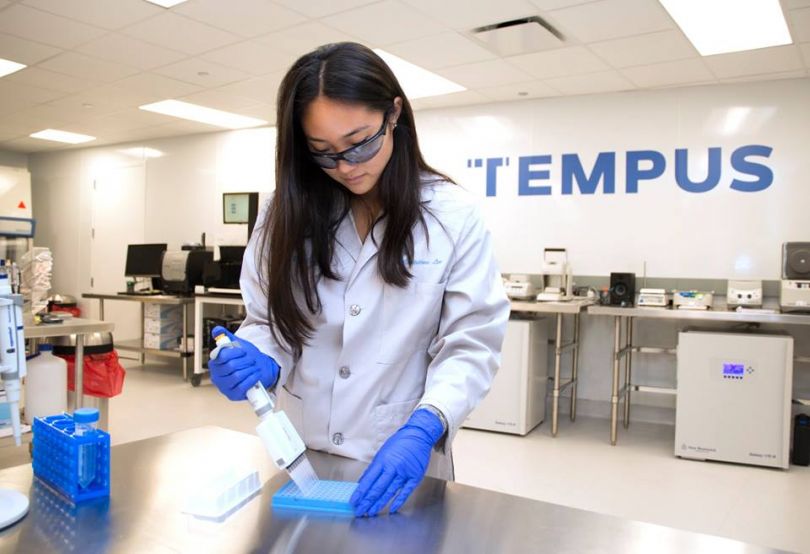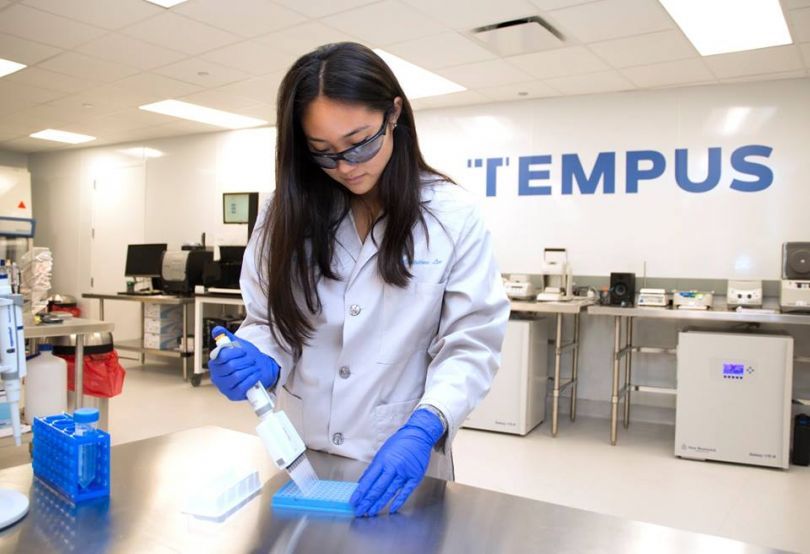 1. Tempus, $180M, March 21 and August 29
Investors: Baillie Gifford, Revolution Growth, New Enterprise Associates, T. Rowe Price, Kinship Trust Company
Bio: Tempus has built the world's largest library of clinical and molecular cancer data. Its platform gives doctors data-driven, actionable insights that can improve patient care and health.  
In the news: The three-year-old company has been making major waves in the very short time it's been around. It raised $80 million in March of this year, only six months after raising a $70 million Series C in 2017, which placed its total funding amount at $210 million at that time. It doubled its staff in the few months between the Series C and March's funding and continued to hire around 30 new employees each month following the spring raise. March's funding was also used to scale its clinical and molecular analytics platform.
Five months later, Tempus raised an incredible $110 million Series E— the largest single round of funding in 2018. That raise placed the company's valuation at over $2 billion, and it estimated that its platform reached around one in four cancer patients across the U.S. The Series E will be used to establish Tempus' presence in global markets, potentially in Europe, Asia and Australia. 
This year turned out to be huge for not only Tempus, the newly minted unicorn, but for all of these Chicago tech companies. They've set themselves up for success in 2019, and we can't wait to see what they get up to in the new year.