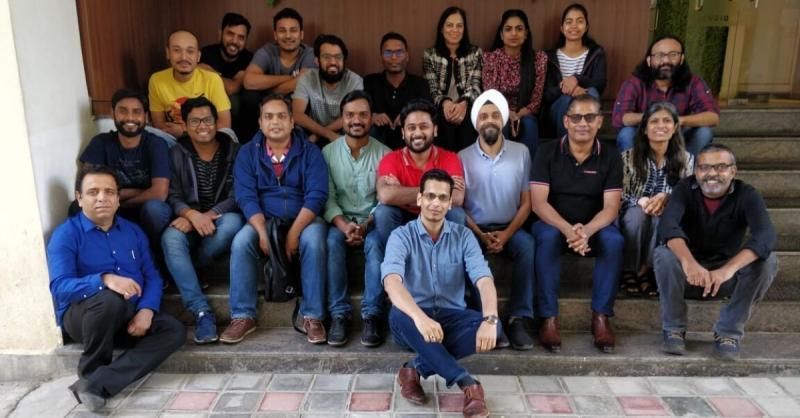 Samya.AI, an AI-powered platform that helps consumer packaged goods companies grow their revenue, just announced it closed on a $6 million seed round led by Sequoia Capital India, an arm of the Silicon Valley venture firm Sequoia, according to a statement.
The CPG industry is a volatile space. Companies like Coca-Cola, Colgate-Palmolive and Kraft Foods have the potential to lose billions of dollars a year if they don't keep a close eye on the interplay between supply, demand, pricing, consumer behavior and even the weather.
Traditionally, the entities in charge of monitoring these separate facets work in silos, operating on different software with different metrics. This leads to "blind spots" and makes anticipating changes and proactively analyzing patterns difficult, according to Samya.AI.
"Demand-supply interactions are becoming very unpredictable and vulnerable, resulting in huge lost revenue opportunity," Samya.AI co-founder and CEO Shailendra "Shelly" Singh said in a statement. "This trend will continue unless addressed proactively, especially when a large number of CPG companies have been facing saturating growth." 
Singh and co-founders Deepinder Dhingra and Pavan Palety launched Samya.AI last year. The platform leverages AI, machine learning and deep learning to address the issues CPG companies face holistically. The software anticipates potential sales, inventory and pricing risks, and funnels insights on supply and demand into one place to prevent loss in revenue and increase efficiency. 
Many CPG industry leaders could use all the help they can get. More than $17 billion in U.S. sales revenue has shifted from large CPG companies to small ones since 2013, according to a study by IRI. Brands like Dollar Shave Club and RXBAR have nabbed profits ordinarily gobbled up by giants like Procter & Gamble's Gillette and Kellogg's. Meanwhile, many consumers are gravitating toward brands attached to more "authentic" stories and healthier, more environmentally conscious products, as reported by Forbes. 
Samya.AI isn't the first company to use machine learning to optimize CPG companies' workflows. In 2018, Coca-Cola replaced its traditional manual audit of store shelves with tools offered by Trax, a Singapore startup that combines image recognition, machine learning and artificial intelligence to study images of product shelves and monitor buying patterns, according to Forbes. 
However, Samya.ai claims to be the only AI growth revenue company in the CPG space that monitors the intersection between supply and demand operations. While the company is headquartered in Chicago, it also has an office in London and a main product and R&D center in Bangalore, India. 
Singh, Dhingra and Palety are all former executives at Mu Sigma, a data analytics firm that became Chicago's first unicorn company in 2013, according to ChicagoInno. Their combined resumes also include leadership positions at IBM, Oracle and MarketsandMarkets. 
Samya.AI announced it is currently running "proof of value" pilots with a few Fortune 500 companies and are seeing "really promising results."
"In the initial phase we are being very selective about partnering with visionary customers as this needs close collaboration with multiple stakeholders," Palety said in a statement. "In the long term we want to build a large and diverse ecosystem of partners and advisors who can help us drive customer success globally."