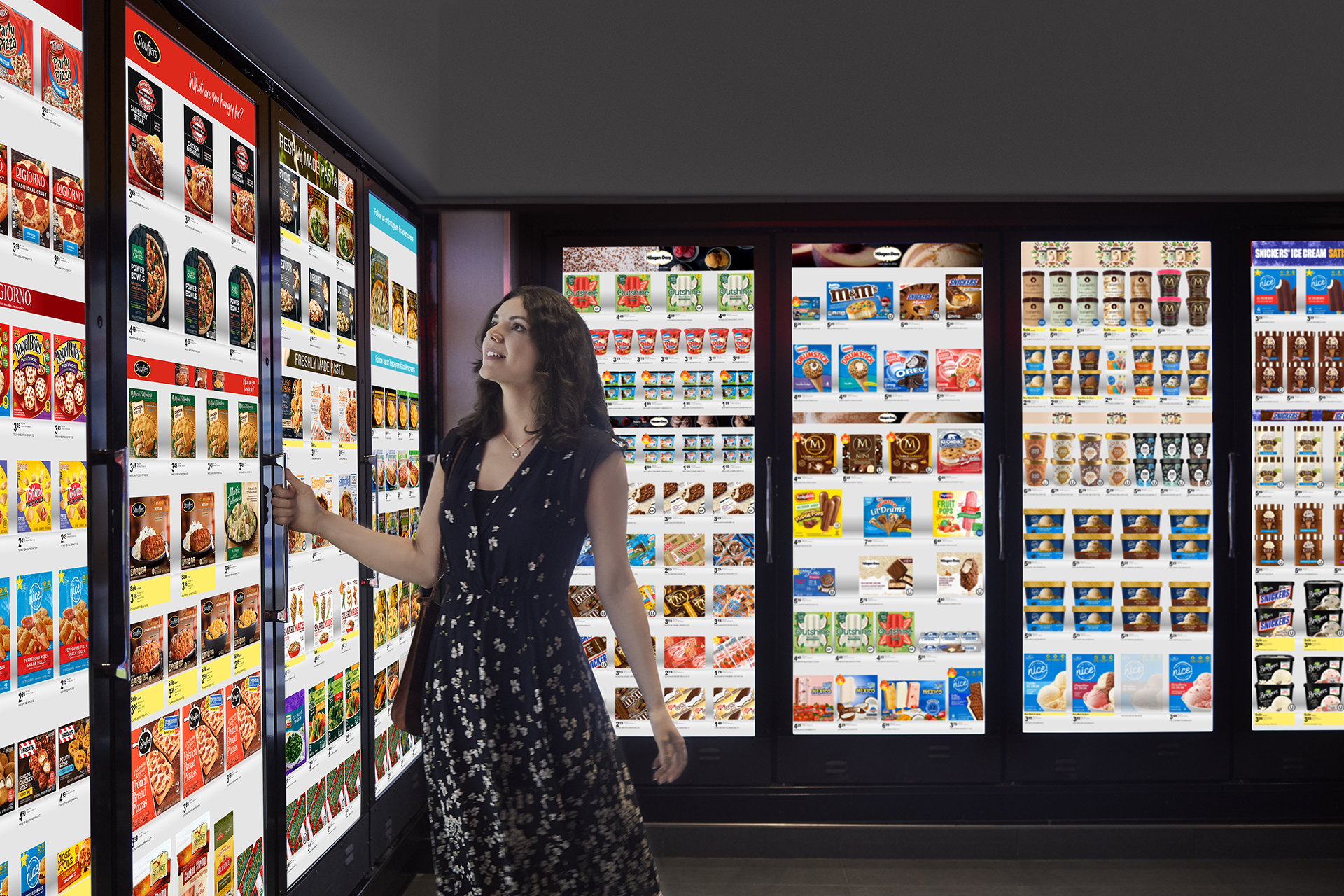 What do a bevtech founder, a drug store exec and a healthtech entrepreneur have in common? They all want to replace your corner store's cooler doors.
In 2017, the trio came together to launch Cooler Screens, a startup that substitutes cooler doors with smart screens aimed at grabbing consumers' attention right before they decide which drink to buy. On Monday, the Chicago company highlighted an announcement of its own.
Cooler Screens announced it raised $80 million in Series C funding, which CEO Arsen Avakian plans to spend on developing the company's tech. After years of testing Cooler Screens' contextual advertising engine, Avakian said he feels confident that product sales are influenced more by impersonal, rather than individual, measures.
"Outcomes do not depend on knowing who the consumer is," Avakian told Built In. "It's much more important to know the context in which they're shopping — how they behave, their motions, actions, overlaid with sales, time of day, weather."
In the three years since Cooler Screens launched — the company was started by Avakian, the founder of Argo Tea; Greg Wasson, the former CEO of Walgreens; and Glen Tullman, the founder of Livongo — more than 125 brands have signed on to advertise on Cooler Screens' platform. Companies like MillerCoors rely on the digital ad screen doors to display product information, promotions and track marketing campaigns' effectiveness. The company's digital sensors also help brands collect data on how consumers interact with their items, as well as help stores like Kroger automate inventory management.
The company does not track individual buyers' personal information, Avakian said. As laws and public perception around personal data collection harden, he believes this privacy mandate will help differentiate Cooler Screens from its competition.
"Big tech, big media, everybody is scrambling to rewrite their code," Avakian said. "How they make money is entirely dependent on consumer data and personal data, which is just simply not cool."
Over the past six months, the startup has more than tripled the number of brands advertising on its platform. Now, Cooler Screens aims to refine its contextual ad platform even further, and introduce features that allow marketers to A/B test one campaign over another, as well as add voice activation for consumers.
The new features will rely on venture funds — Cooler Screens has so far raised more than $100 million — and an expanded team. The 50-person company aims to grow to 75 people by the end of the year, and is currently hiring software engineers, enterprise architects, marketers and more.
"What brands start in other areas, channels, we finish that in the store," Avakian said. "We complete the puzzle."
Verizon Ventures, Microsoft's M12 venture fund, GreatPoint Ventures and Silicon Valley Bank all participated in Cooler Screens' Series C round.