Building the Next Generation for Women in Tech, by Women
These four leaders start by building a foundation of trust with their teams for transparency and support.
Leader; instructor; confidant; mother; student; fighter; breadwinner; caregiver; boss. Being a woman in tech is a multifaceted role.
It's no secret that women make up a smaller portion of the tech bubble than their male counterparts, sitting at a staggering 14% in software engineering and 25% of computer science-related roles according to Built In's research. But the percentage of their presence is on the rise, in part thanks to women techies establishing a path for future generations to step over "the broken rung" on the career ladder.
World-renowned tennis player and outspoken feminist Serena Williams once said, "The success of every woman should be the inspiration to another. We should raise each other up."
That's exactly what the four tech leaders we caught up with below have set out to do for not only the women, but everyone on their teams – because that's what equity is truly about.
Between building trust among teams, creating space for open conversations, actively listening to career needs, and granting opportunities of growth to up-and-coming employees, Built In Chicago gathered a collection of lessons catered to creating a future where that small percentage of women in tech is nothing but a distant memory. Take a look.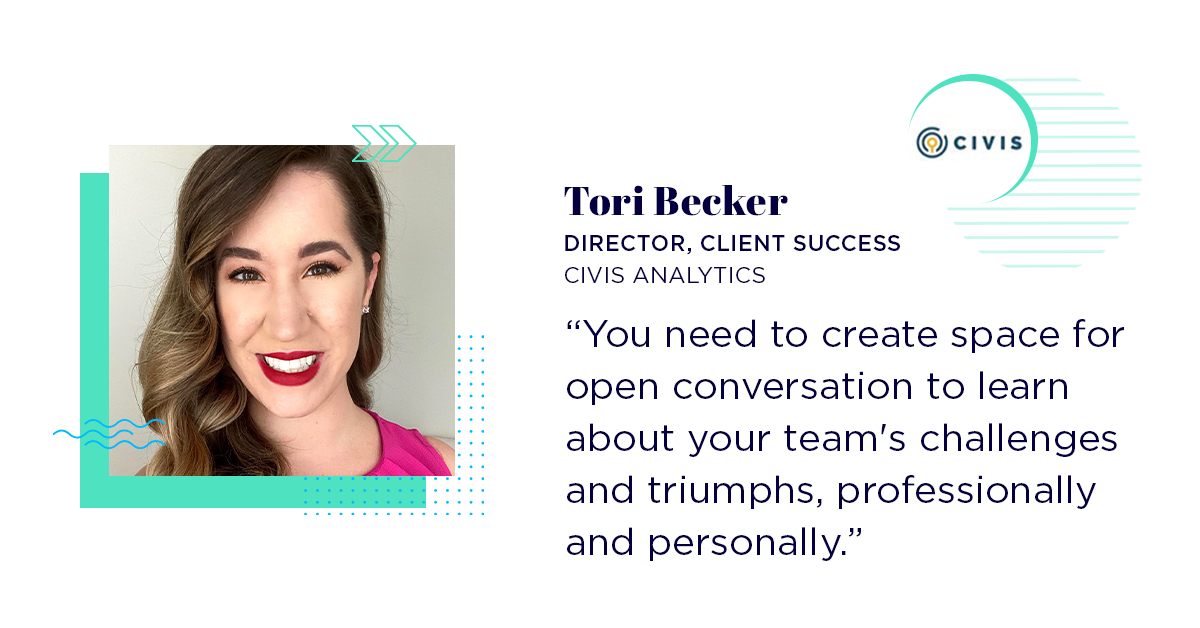 Create Space For Transparency
"One really important lesson that I learned in my time as a people manager is to listen more than I speak to build trust. Building trust with your team means that you need to create space for open conversation to learn about your team's challenges and triumphs, professionally and personally. 
It's easy for someone to tell when you're just waiting for your turn to talk. So I listen and create that space by asking open-ended questions, repeating back what I've heard, and pausing for three to five seconds before moving a conversation forward. Listening and building trust has helped me to be a better manager by better understanding the challenges my team is facing, the hurdles we need to overcome, and areas to lean into where the team thrives."
Tori Becker is the Director of Client Success at Civis Analytics, a data analysis company.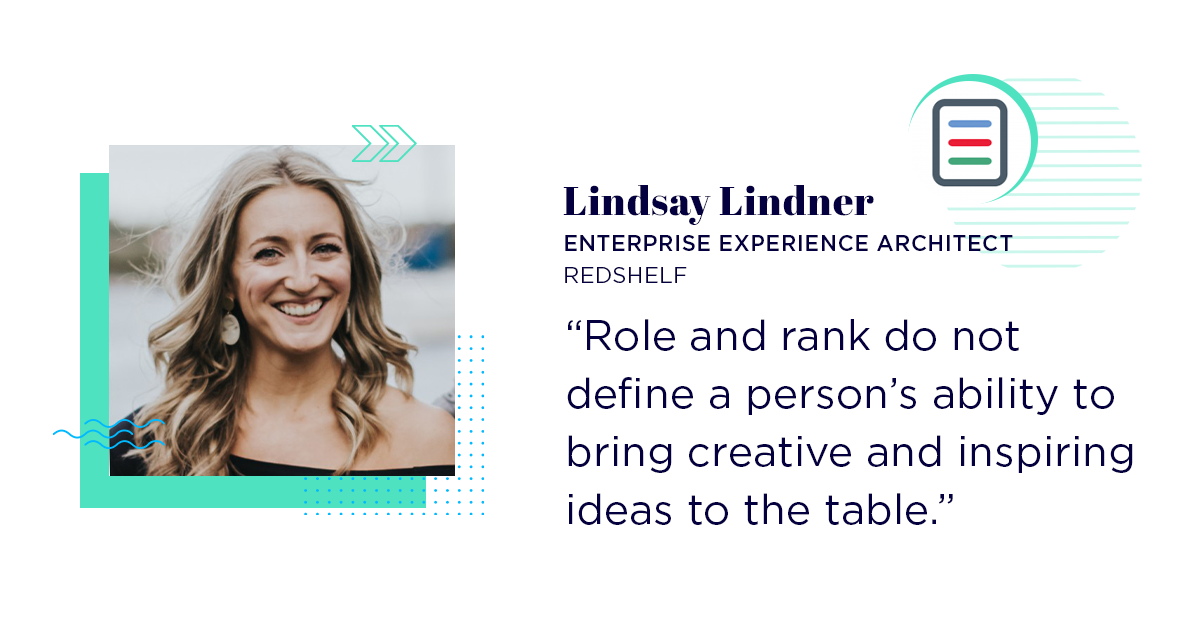 Respect Every Role
"One of the most important lessons I have learned is building a foundation of trust. This approach allows for open collaboration and creates a space where role and rank do not define a person's ability to bring creative and inspiring ideas to the table. Let people know they are heard and valued for their thoughts and ideas. Let people fail fast, and not be afraid to do so, as managers and other leaders are there for support and guidance. Let product and technology, designers and developers thrive as one team giving the ability to combine people's experience and talents so everyone can learn from each other – landing at exponentially better outcomes."
Lindsay Lindner is an Enterprise Experience Architect at RedShelf, an edtech company.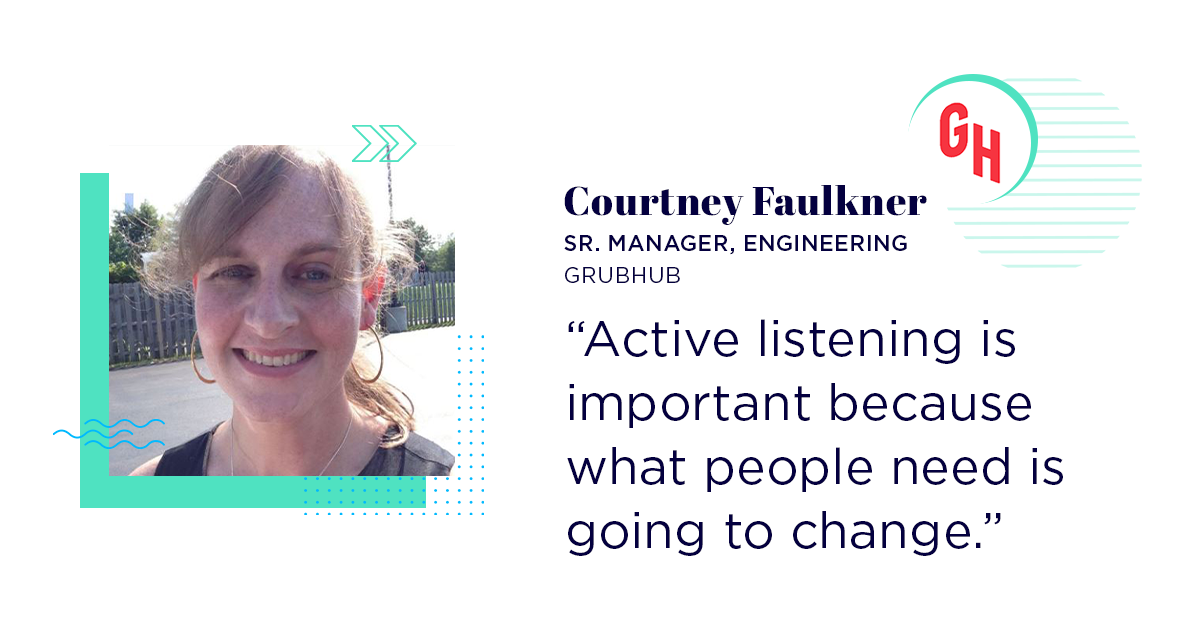 Practice Active Listening
"I've learned that as a people manager, what's important isn't necessarily just the facts and logic of a situation. Everyone has their own perspective, subjective filters and objectives that they bring to any particular challenge. Working to recognize these is important when managing and influencing, to understand their expectations, share my expectations, and communicate from a base of understanding. 
Sometimes people just need to be heard. Sometimes they need a hand to pull them out of indecision loops where there are just too many choices and not enough information. Sometimes they just want to cut to the chase. Active listening is important, because what people need is going to change, and tailoring how to communicate is critical for what you're trying to communicate. People will usually tell you what they need if you listen.
This all has a lot to do with treating others as I want to be treated. I'm a better manager when I really hear people and maintain high expectations of them. I won't claim to always get it right, but I see value in trying and being consistent."
Courtney Faulkner is the Senior Manager of Engineering at Grubhub, an online and mobile food delivery platform.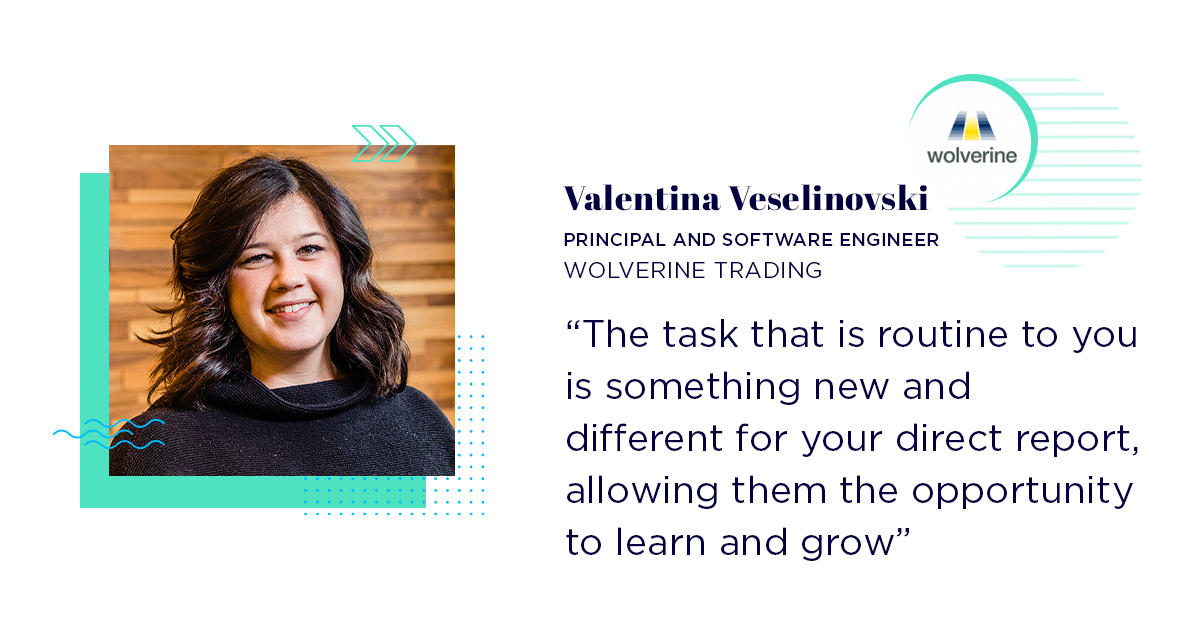 Grant And Grow Experience
"The most important lesson I've learned is to spend time getting to know each of your direct reports individually, as they all want different things from their careers, work in different ways and have different strengths.
A way to propel both yourself and your directs is to give them the tasks on your list that are 'routine' or 'second nature' to you. Knowing each direct report's unique career goals allows you to align your tasks with what they are interested in and what they hope to accomplish in their career. The task that is routine to you is something new and different for your direct, allowing them the opportunity to learn and grow. This then gives you more time to devote to other projects – maybe something new your manager gave you.
Once you assign the new task, your job isn't over. Be sure to check in with them and give constructive feedback. Most importantly, don't take the task back because they aren't doing it exactly as you would. Being a great people manager means knowing that individuals work differently and there are always multiple ways to approach a problem. Keep an open mind and open line of communication."
Valentina Veselinovski is a Principal and Software Engineer at Wolverine Trading, a fintech company.