At Paylocity, Supporting Mental Health Pays Off
As the pandemic created a perfect storm for those struggling with mental health, this workplace stepped up to create a psychologically safe environment for employees.
If you fall and fracture your wrist, you don't think twice about seeking medical attention. Ideally, you even get the joint set in a colorful cast for coworkers to sign. 
But widespread mental health conditions like depression and anxiety often go unaddressed, despite impacting individuals much to the same degree that physical injuries can. The invisible nature of such afflictions can leave people suffering in silence, especially in professional settings where shame and stigma constitute daunting barriers to treatment.
Rebekah Wolford, director of organizational development at Paylocity, knows that mental health challenges impact employees' professional and personal lives equally. She believes it's time that companies realized the same, and responded accordingly. 
"We don't just bring our physical bodies to work," Wolford said. "We bring our minds."
At Paylocity, uplifting employees has always been a core tenet of the business, but showing up for their mental well-being goes much further than general statements of intent. With openness, acceptance and understanding around depression, anxiety and other mental disorders baked into its company culture, Paylocity has partnered with the National Alliance on Mental Illness (NAMI) to become a "StigmaFree Company" — a process that involves both making a financial contribution and meeting certain qualifiers in terms of the policies and training it offers employees to decrease stigma and support mental health.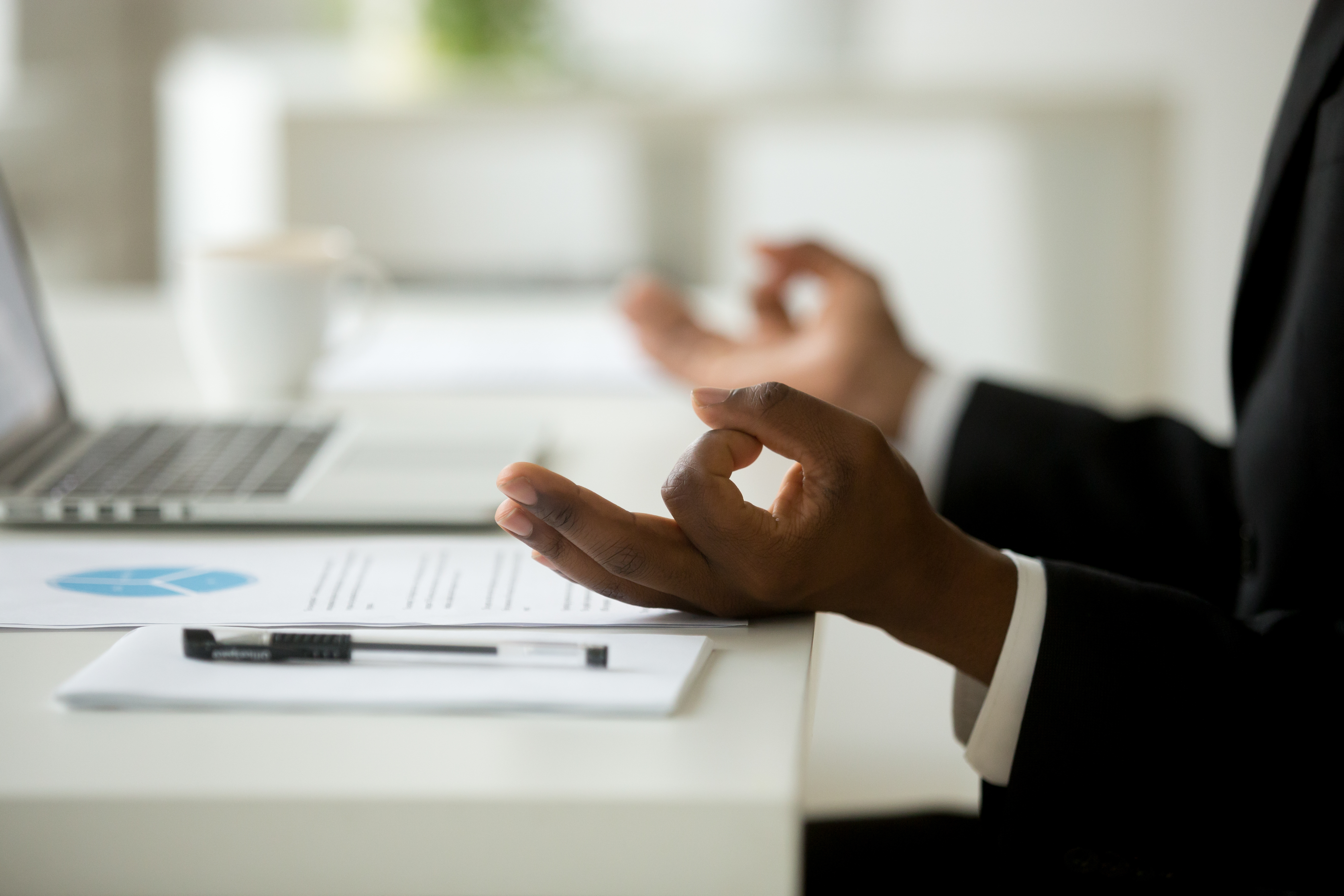 Through resources such as surveys, tools, educational seminars, and a mental health committee, Paylocity aims to transform the way mental health is addressed in the workplace. 
Wolford is especially excited about an affinity group — Mental Health Champions — that programs awareness-building events in three different areas: self-acceptance, self-care and support. 
"Our mission with MHC is around creating a psychologically safe and healthy workplace, where employees bring their whole selves to work and their mental well-being is supported," Wolford said. "We provide education and resources to empower employees to take charge of their mental health and be empathetic and compassionate toward others." 
Self-awareness, compassion and leadership are all focuses of this group's advocacy, as is offering tips for mental, emotional and physical well-being, from learning healthy coping skills to mastering laughter yoga exercises and other stress management techniques. 
Paylocity's company insurance connects employees to providers in-network, while the employee assistance program lets people call and talk to counselors if needed. But identifying other available areas of support is another function of MHC, which wants employees to know that stipends are often available to those struggling, as are leaves of absence. 
"Some of the most common job accommodations we see are for mental health disorders, like anxiety, depression or bipolar disorder," Wolford said. 
Often, MHC's at-work advocacy takes the form of educational events. According to Jamie Grasso, director of corporate citizenship at Paylocity, employees have been especially galvanized by the work that one psychologist working in the Milwaukee area — Dr. Leah Knox, of Knox Behavioral Health Solutions — has done for Paylocity since being brought in, last July, for an engagement specifically aimed at addressing the mental health concerns of people of color and LGBTQ+ employees. 
The event was so successful, Grasso said, that Knox has returned for other engagements at a monthly or bimonthly cadence, from motivational speaking events for Paylocity's emerging leaders program to educational sessions with the company's HR team.
The conversations were unreal. I had goosebumps."
"Over 2,000 people have watched her sessions and engaged with her," Grasso said. "Her first session, we had over 900 employees log in, and the chat was going wild. The conversations were unreal. I had goosebumps. It was so impressive and meaningful to see that employees trusted the space enough to share with each other, help each other, and engage in a way I'd never seen."
Similarly explosive has been the employee response to biweekly Q&A sessions, during which senior leadership fields pre-submitted questions and addresses comments posted in the conference's chat area.
"Following one of Dr. Knox's presentations, people were asking a lot of questions about our employee assistance program, and the team did not hold back in responding to those and making their own commitments to how they're going to continue to support mental health initiatives for employees," Grasso said. "Even those biweekly exec Q&As create that psychological safety for employees to come in and feel like they can have a transparent conversation with the CEO — to ask those questions and then get real answers."
Neither Wolford nor Grasso is surprised that employees are responding enthusiastically to Paylocity's efforts in improving mental health resources.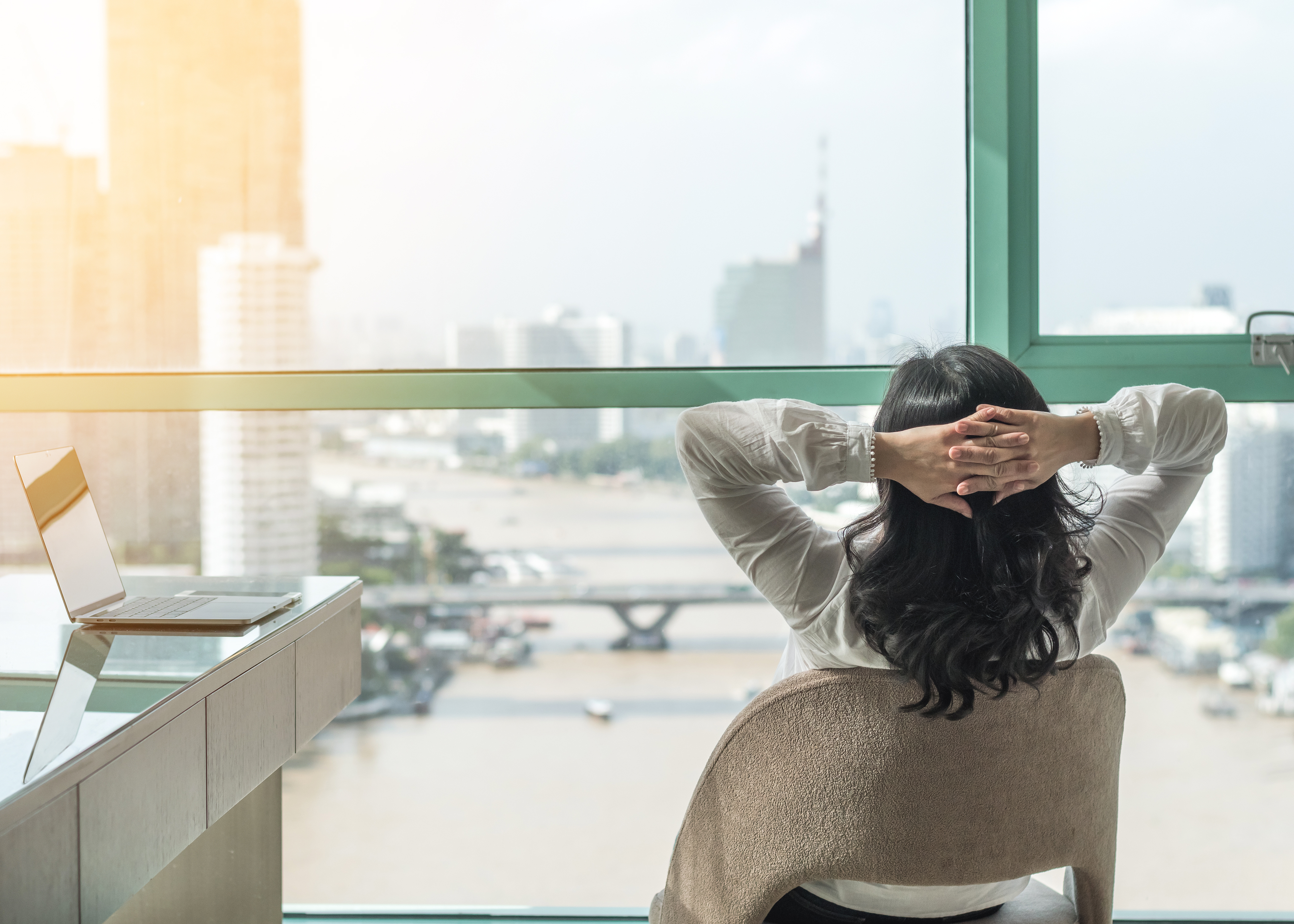 "By creating more resources, we create more awareness and accessibility for individuals who need those resources, whether for themselves, their families or their friends," Grasso said. 
Aligned with this goal, Paylocity launched a "Get Counted" campaign last year that allowed employees to self-identify their pronouns, sexual orientation, gender identity, racial and ethnic background, and disability. Making sure disability was clearly defined as both visible and invisible ailments, from hearing impairments to ADHD, was imperative; so was protecting employees' privacy.
"For us, it was completely voluntary and private; we didn't have access to individual responses," Grasso said. "We look at overall responses in percentages, which is helpful in identifying and directing the work we're going to do, whether it's reflected directly in our benefits, offerings or some of the more enrichment opportunities that we provide."
Both Wolford and Grasso agree Paylocity's movement on addressing mental health came just in time. Particularly since the Covid-19 pandemic erupted in 2020, the company has taken a holistic approach to its company-wide reforms — a daunting challenge, given all the other ways the company was rapidly evolving to address the worldwide health crisis.
A perfect storm for those suffering from mental health conditions, the pandemic forced many companies to lay off employees, leaving those who'd retained their jobs with significantly increased workloads and a dramatically demoralized workplace — and with both burdens, an undermined sense of psychological safety. Compounding threats to their mental well-being, social distancing and transitions to remote workplaces deprived employees of outlets they'd previously relied on to balance out their professional lives with social interaction. 
As Covid-19 overwhelmed health systems and claimed hundreds of thousands of lives, isolation collided with anxiety to form a punishing feedback loop of dread and learned helplessness. Grief — both intimate, for those who lost loved ones, and universal, for those grappling with unfathomable mortality rates and social upheaval — lingered in the air. 
With the pandemic, more of people's whole selves were really brought to the front."
Once workplaces went remote, conducting business via video conferencing platforms like Zoom, there was no hiding the toll of all these traumas on collective mental health. 
"With the pandemic, more of people's whole selves were really brought to the front," Wolford said. "It was more of a meld." As if proving her point, the background of Grasso's screen at this point erupted in a blur of commotion, the sound of footsteps coming through her mic. "If you can see behind me," she said with a laugh, "all my kids just got home from school."
In response to the collision of work and home life that the pandemic made unavoidable, managers at Paylocity found themselves tasked with getting more involved with employees' personal lives than ever before. 
"Managers have had to develop more skills when it comes to being able to interact with employees on their mental well being, to check in more, and to be able to convey more empathy," Wolford said.
But she believes the rise in such interactions has been a net positive for employees. 
The pandemic compelled us to connect employees with resources and ways to help make their work lives more manageable."
"The pandemic compelled us to connect employees with resources and ways to help make their work lives more manageable," Wolford said. Outreach of this kind has been so embraced by the workforce to constitute a eureka moment for employers, she added: "I don't think it's going to go away." 
Even if in-person work resumes and the pandemic comes to an easily defined end, employees at Paylocity who've become more visible to their higher-ups on both personal and professional fronts want that added perspective to remain a key factor in how they're treated at work. 
"I want you to be seeing me as a full person," Wolford said, sharing what she's heard from employees. 
Shame and stigma can make workplaces toxic for those with mental health conditions, but companies set the rules of engagement — and have power in how they can adapt these to enable conversations around mental well-being. At Paylocity, gone are the days in which mental healthcare at work was considered a black box, with limited access to information, confusion over where to find available resources, and little open dialogue around the subject. Instead, the company wants to shine a light on mental health, to break stigma and find a new way forward.
Companies are in a unique position to not only provide more resources but also create forums around mental health." 
"Celebrities and TV shows are talking more about mental health, but the only other place that people can talk about it in a group setting might be in a school or in a company," Wolford said. "People's families and cultural backgrounds are different. I came from a family in which no one went to therapy. Companies are in a unique position to not only provide more resources but also create forums around mental health." 
For those with mental illness, normalizing these conversations could mean the difference between a toxic workplace and a supportive one. And for those who grew up without access to education around mental wellness, who may not have words to describe the struggles they face in their day-to-day, those same conversations could be eye-opening, even life-changing.
"We're not therapists, and we don't want our managers to be therapists, but we do owe it to employees to be able to create an environment where we're not negatively impacting their mental health," Wolford said. "We're creating an environment that positively impacts their mental health and empowers employees — with resources, education and benefits — to be able to take care of their mental health, in and outside of the workplace."