These 11 Chicago Tech Companies Raised $7B+ in Funding in 2021
Chicago tech had a massive 2021, with a marked increase in mega-rounds to fuel growth. Here's who led the charge for the Windy City.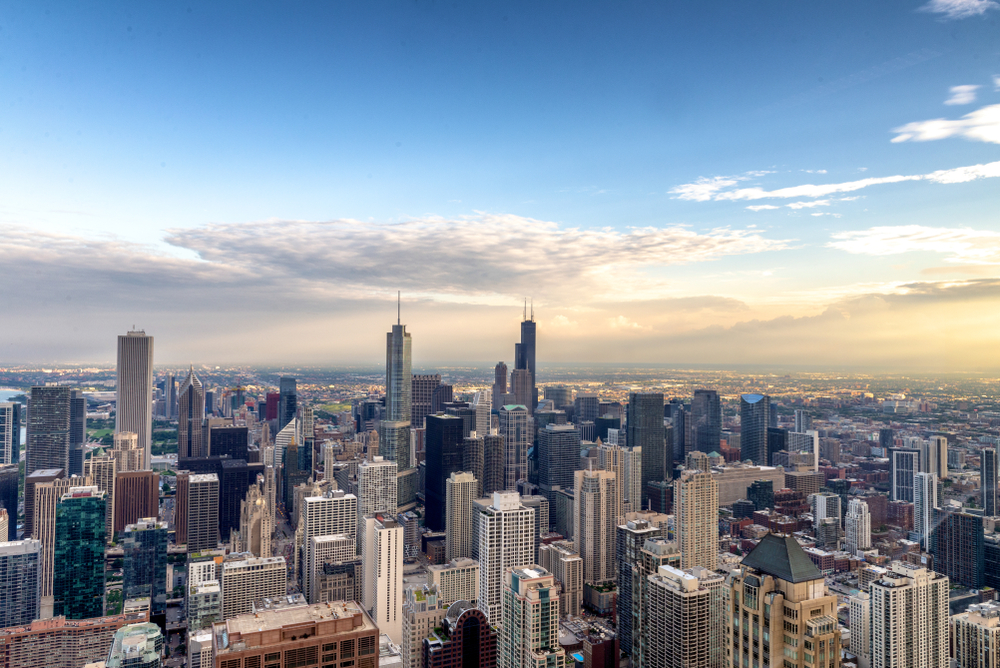 Chicago tech companies weren't messing around in 2021, and they earned significant infusions of VC capital as a result.
Last year's surge in tech funding represented a seven-fold increase over 2020's total, though this was largely driven by Walgreens' $5.2 billion investment in healthtech company VillageMD. Even when that deal is put aside, however, Chicago VC activity clearly surged in 2021 as the sum of the next top 10 local fundings still more than doubled the top 2020 rounds.
So who led the way for the Windy City? Read on to see who raised the largest rounds in 2021, and learn what they have planned for 2022 and beyond.
 #10 (tied). $150 million, January 11
The fintech company built a SaaS platform tailored to asset and investment managers. The platform aims to simplify workflows by providing a clear overview of portfolios as well as access to relevant data and analysis. The investment from ICONIQ Growth will allow Enfusion to grow the company by adding new roles and expanding in new markets.
#10 (tied). $150 million, July 14 
In 2021, M1 Finance hit unicorn status courtesy of its nine-figure Series E round led by SoftBank. The company helps users build long-term wealth and learn better financial habits through its platform. The fresh funding went to helping M1 create new products while adding employees. The company had planned to hit a headcount of 300 by the end of 2021 and 500 by the end of 2022.
#9. ​​$157 million, June 22 
G2 also hit unicorn status this year after it raised $157 million in a Series D funding round led by Permira. G2 allows its users to discover, review and purchase B2B software. Along with the funding, Permira partner Tom Eggemeier joined the G2 board of directors. Accel, Emergence and IVP also participated in the round.
#7 (tied). $200 million, April 13 
Clearcover formed in 2016 before the digitization and automation of the insurance industry became top of mind for the industry due to the pandemic. As a result, the company has seen incredible growth. Its $200 million Series D funding round led by Eldridge allowed the auto insurance provider to grow the company and expand its market to additional states with an eye on going national. 
#7 (tied). $200 million, June 29 
ShipBob is yet another newly crowded Chicago tech unicorn. The company has built a cloud-based logistics platform that helps e-commerce companies access to its network of fulfillment centers and its supply chain — a top-of-mind concern amid the pandemic. After raising a $200 million Series E funding round from investors including Bain Capital and SoftBank, ShipBob is planning to expand its platform and network.
#6. $202 million, June 1 
Project44 is, you may have guessed it, another member of Chicago's 2021 class of new tech unicorns. Last summer, the company raised $202 million in a round headlined by Goldman Sachs and Emergence Capital to help it expand into Asian markets. The company is working to improve the trust and predictability of the supply chain by reducing the bottlenecks and logistic breakdowns that have become all too common recently. The company is also hiring for dozens open tech roles. 
#5. $236 million, February 17 and September 13 
Yet another new Chicago tech unicorn thanks to its Insight Partners-led $140 million Series C funding round and previously announced $95 million Series C, Copado offers a multi-cloud DevOps platform that integrates with cloud and no-code platforms. This helps businesses become more efficient by automating processes. The company used to focus on Salesforce, but its new funding will help it expand to additional clouds as well as expand internationally.
#4. $240 million, April 21 
It seems like nothing can stop ActiveCampaign. In 2021, the company reached a $3+ billion valuation after a Series C financing round led by VC heavyweight Tiger Global. The company is also expanding its international footprint, recently opening or expanding three hybrid offices in Indianapolis, Dublin and Florianopolis, Brazil. The company has developed a Customer Experience Automation platform that allows businesses to better connect with its customers. Dozens of open tech roles are currently open. 
#3. $350 million, July 19 
The Chicago startup that creates alternative meat and dairy products with a protein called Fy. This summer, the company received a $350 million Series C round led by SoftBank's Vision Fund 2 to help the company expand its product line, develop partnerships and push to launch its products nationally and pursue the Asian market. 
#2. $720 million, January 15 
ThoughtWorks started off the year strong with a $720 million raise from multiple investors including Siemens AG and Fidelity Management. The company spearheads digital transformation of brands by helping its clients build, design and execute digital products. Along with the raise, the company acquired Gemini Solutions and raised its valuation to $4.6 billion. 
#1. $5.2 billion, October 15
VillageMD had an exciting year, as Walgreens Boots Alliance dramatically increased its investment in the Chicago healthtech company to the tune of $5 billion in funding. VillageMD provides physicians with the resources, tools, staffing and data to reduce healthcare costs. The funding will allow the company to open more clinics, many of them located inside or attached to a Walgreens retail locations, with a targeted footprint of 1,000 locations by 2027.
Funding data are compiled from SEC filings, press releases, confirmed news reports and other public databases. Funding includes venture capital and private equity announced during 2021, but excludes acquisitions and debt financing.