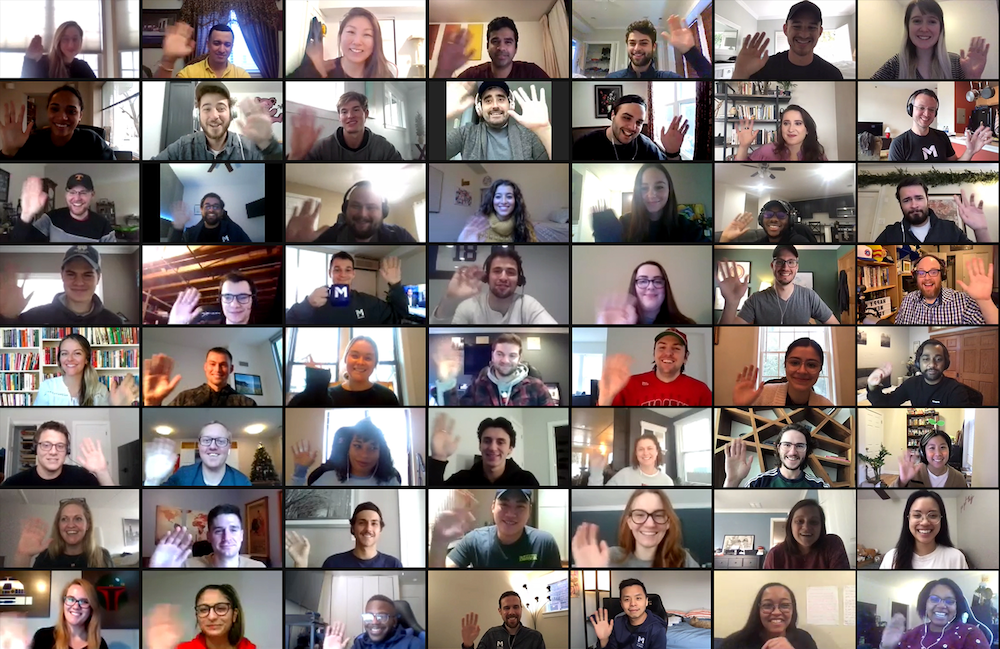 In less than a year, Chicago-based M1 Finance raised its $33 million Series B, $45 million Series C and $75 million Series D funding rounds. But, the fintech company wasn't done just yet.
On Wednesday, M1 Finance announced it raised yet another round of funding. This time, a $150 million Series E, which was led by SoftBank. This new round brings the company's total funding to more than $300 million and values M1 Finance at $1.45 billion — officially vaulting it into unicorn status.
M1 Finance has built a platform that helps its users invest, build long-term wealth and promote good overall financial habits. While other investing apps make it easy and fun to trade, M1 Finance takes a more measured approach. When Built In spoke to M1's CMO Bob Armour in March, he described the company's platform as a means of long-term wealth creation, not a get-rich-quick scheme.
"New investors coming into the market might have the perception that trading is a path toward riches. The academic proof says that, the more you trade and the more you try to time the market, the less successful you're going to be," Armour told Built In. "Our focus is to surface up that information to our users to help them be more aware of themselves, and manage the times when they feel emotionally like they should be taking action. Like Charlie Munger said, it's not how smart the investor is, it's how well they manage their temperament."
The company has created a suite of financial tools to help its users achieve these long-term goals. The company has divided these tools into three separate financial buckets — tools that help users invest money, tools that help users borrow money and tools that help users spend money. For example, the company has designed its own M1 checking account that allows users to send physical checks. It designed custodial accounts that allow parents or guardians to create investment portfolios for younger generations. And it has built a Smart Transfer feature that automates certain financial habits like saving and investing.
This new funding will allow the company to create even more financial products for its users.
"We're going to continue our mission to create the world's single best platform for long-term money management and wealth creation," M1 CEO and founder Brian Barnes told Built In. "To do that, we're going to build out our Invest, Borrow and Spend products and find ways to make complex and siloed processes work seamlessly together, all within an experience that people find easy and enjoyable. That means greater investment in everything we do, from product innovation to customer support. And in the coming weeks, we will be announcing our newest product."
While details of that new product has not been released yet, Barnes added that interested users could sign up for the waitlist on the M1 website.
In addition to building new products, the company is also using some of this new funding to grow its team. Barnes told Built In that the company plans to grow to 300 employees by the end of the year, and then 500 by the end of next year. To reach these numbers, M1 is hiring for various roles across sales, engineering, product management, customer support, operations and more.
Right now, M1 Finance has about 265 employees, so it would have to hire around 35 people to hit its 300 goal by the end of the year, then an additional 200 next year. That represents a major hiring push, but fast-paced growth is nothing new for the company. M1 Finance had only 88 employees at the end of 2020, so its current number already reflects an aggressive hiring push. Still, the company's Series E round gives it the means to build off that momentum and continue growing into the future.