35 Companies in Chicago Pushing the City to New Heights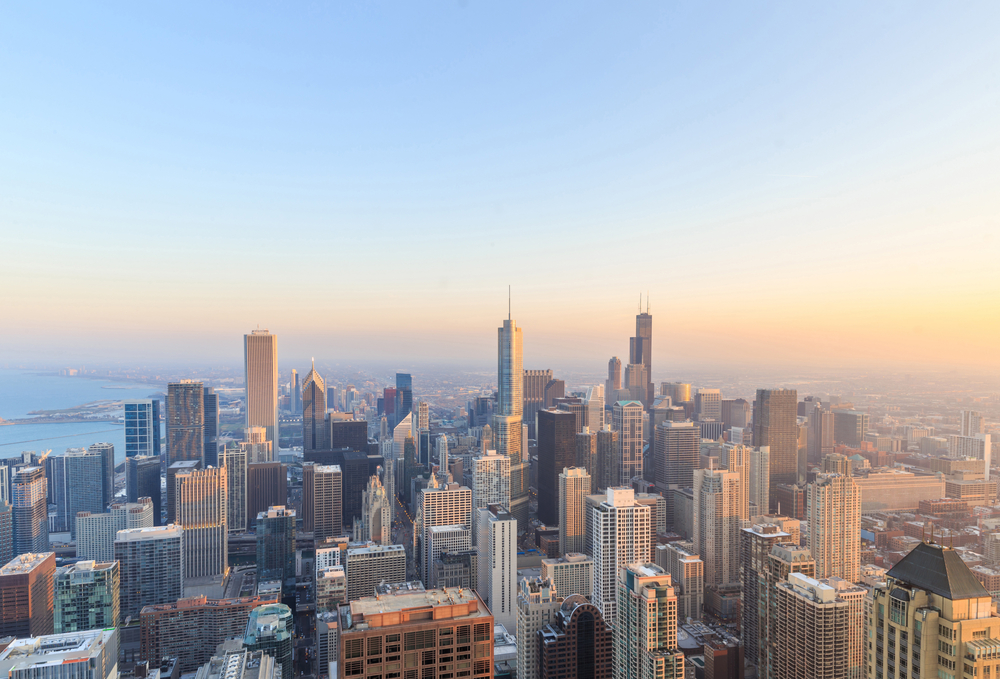 Chicago in and of itself is an innovative marvel to behold. Established on soggy land adjacent to Lake Michigan, the city underwent major architectural efforts to physically raise the urban area to its current height. Since its founding, Chicago continues to embody this spirit of ingenuity, having evolved into a tech hub that has branched out into various sectors. Fintech, healthtech, IT, and software are just a few specializations that the Windy City now includes in its ever-growing business ecosystem.  
With companies and startups reshaping numerous industries, Chicago has firmly established itself as a major force within the global economy. We've put together a list of 35 companies that have offices in Chicago and are lifting the city further into the upper echelons of the tech realm. 
Major Companies in Chicago to Know
Caterpillar
Thoughtworks
Wintrust Financial Corporation
Northern Trust
Rightpoint
OCC
CNA
Echo Global Logistics
Grubhub
Morningstar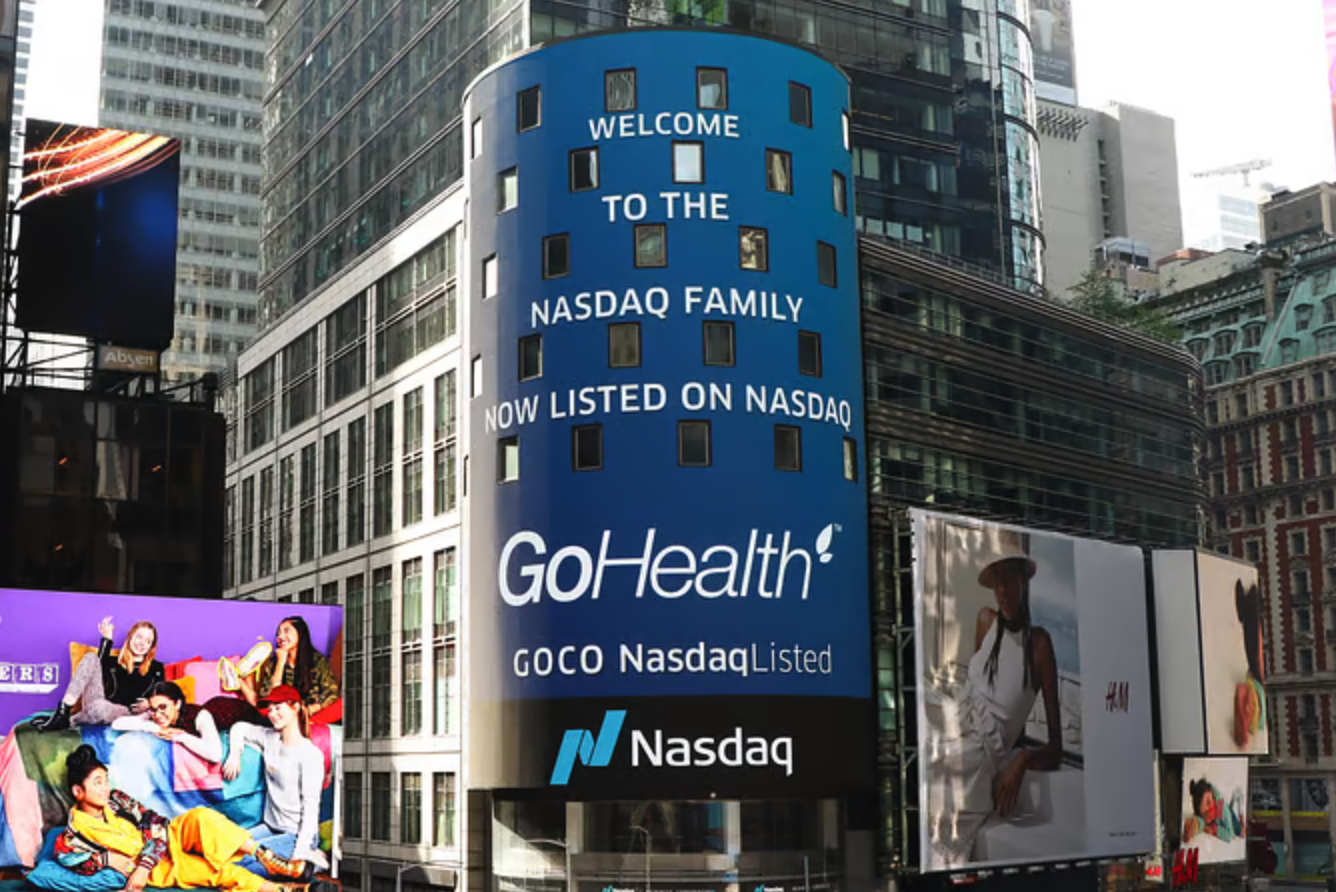 Location: Chicago
Employees: 5,000
Industries: Healthtech, Information Technology, Insurance, Sales
What they do: At GoHealth, our mission is simple:To improve access to healthcare in America. Achieving this mission relies on hiring and developing great people, which is why our team is our top priority. We encourage employees to do their best work through innovation and risk taking. Our environment is fun yet constructive, thanks to our leadership.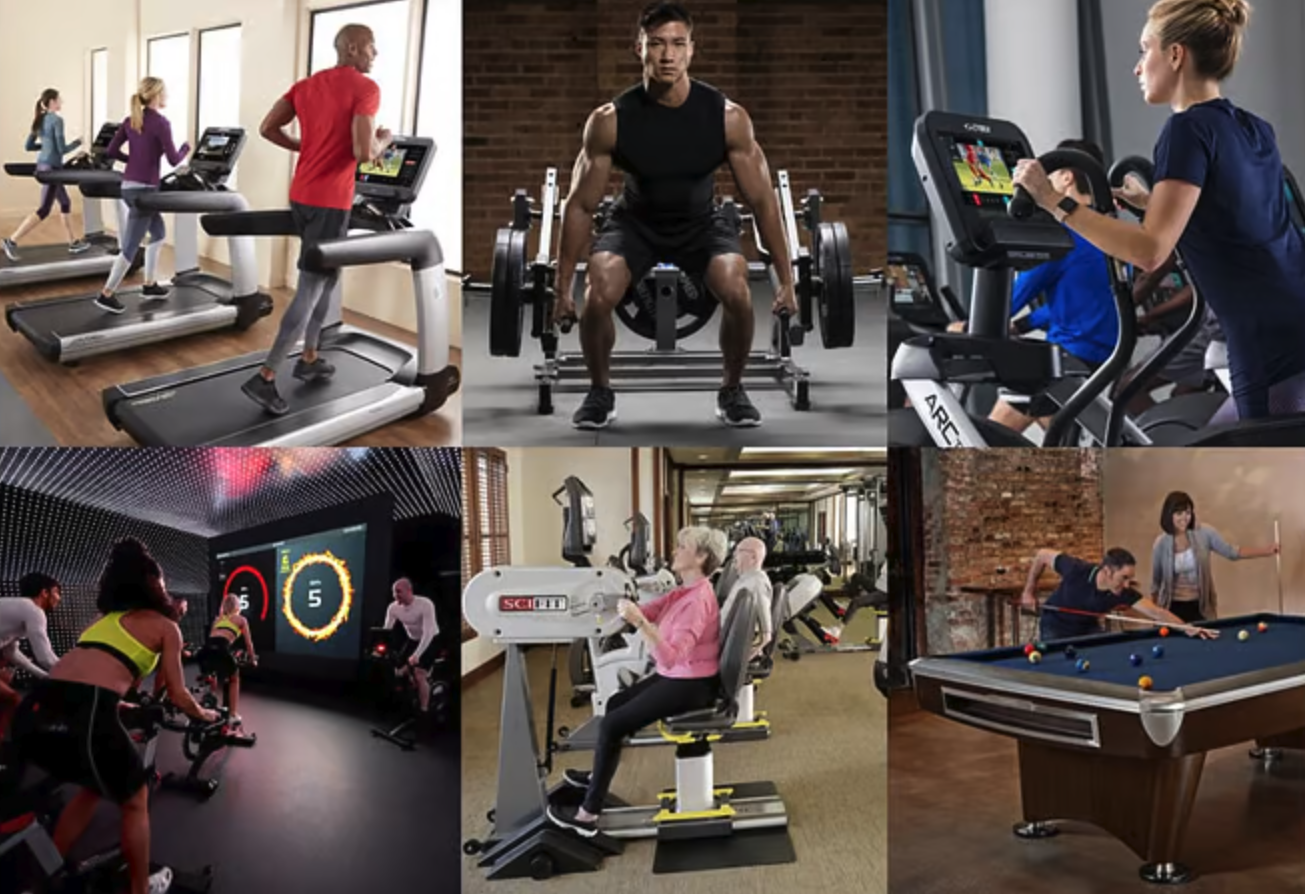 Location: Chicago
Employees: 5,000
Industries: Healthtech, Information Technology, Insurance, Sales
What they do: For more than 45 years, Life Fitness has been creating fitness solutions that benefit both facilities and exercisers. With a family of brands dedicated to inspiring healthier lives, our journey started with the Lifecycle exercise bike and continues with the widest range of cardio, strength and group training products as well as innovative connected and digital fitness solutions.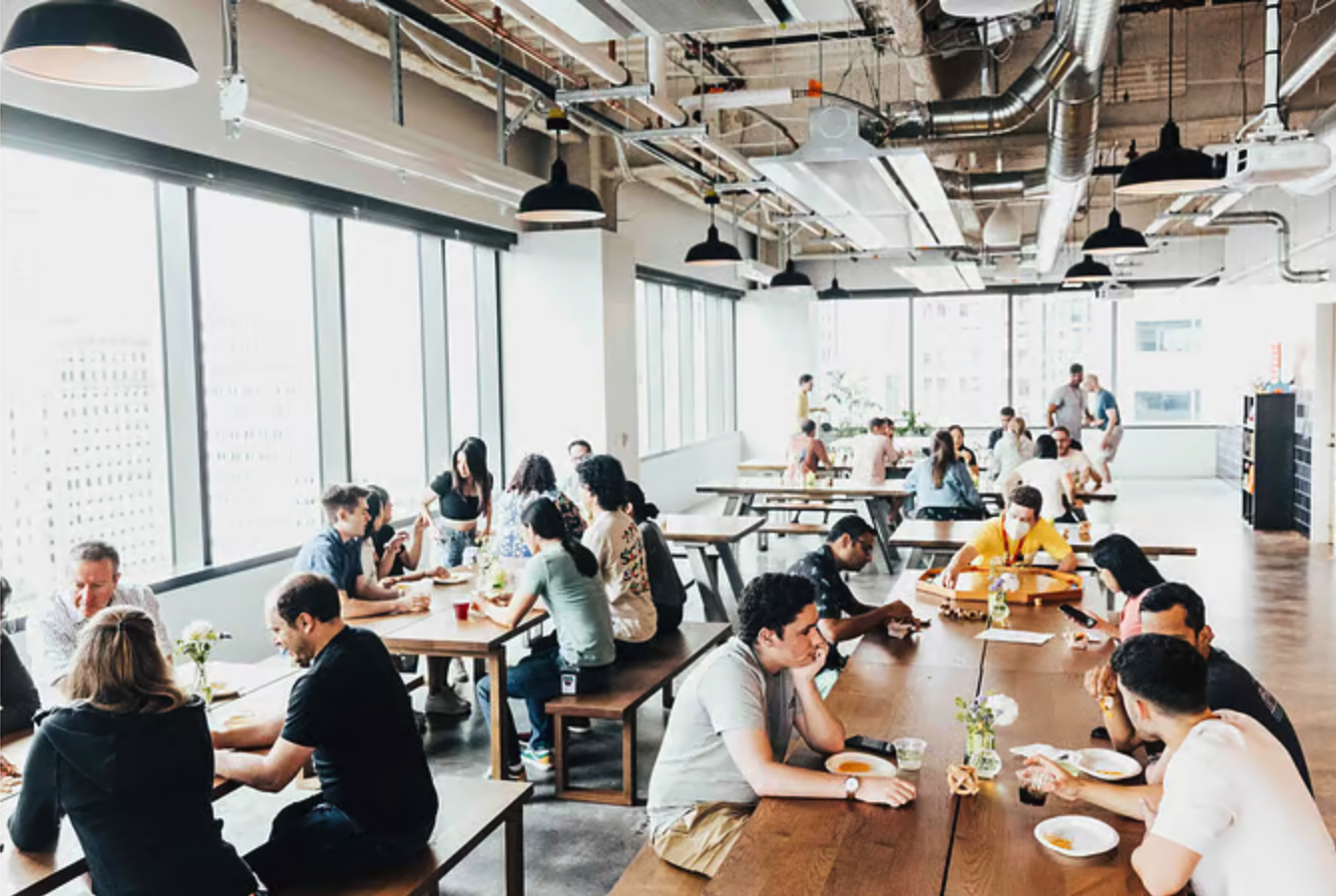 Location: Chicago
Employees: 6,300
Industries: Big Data , HR Tech, Information Technology, Software
What they do: Qualtrics is the technology platform that organizations use to collect, manage, and act on experience data, also called X-data™. The Qualtrics XM Platform™ is a system of action, used by teams, departments, and entire organizations to manage the four core experiences of business—customer, product, employee, and brand—on one platform. If you're searching for a company that's dedicated to your ideas and growth, recognizes your unique contribution, fills you with purpose, and provides a fun, flexible, and inclusive work environment - apply now!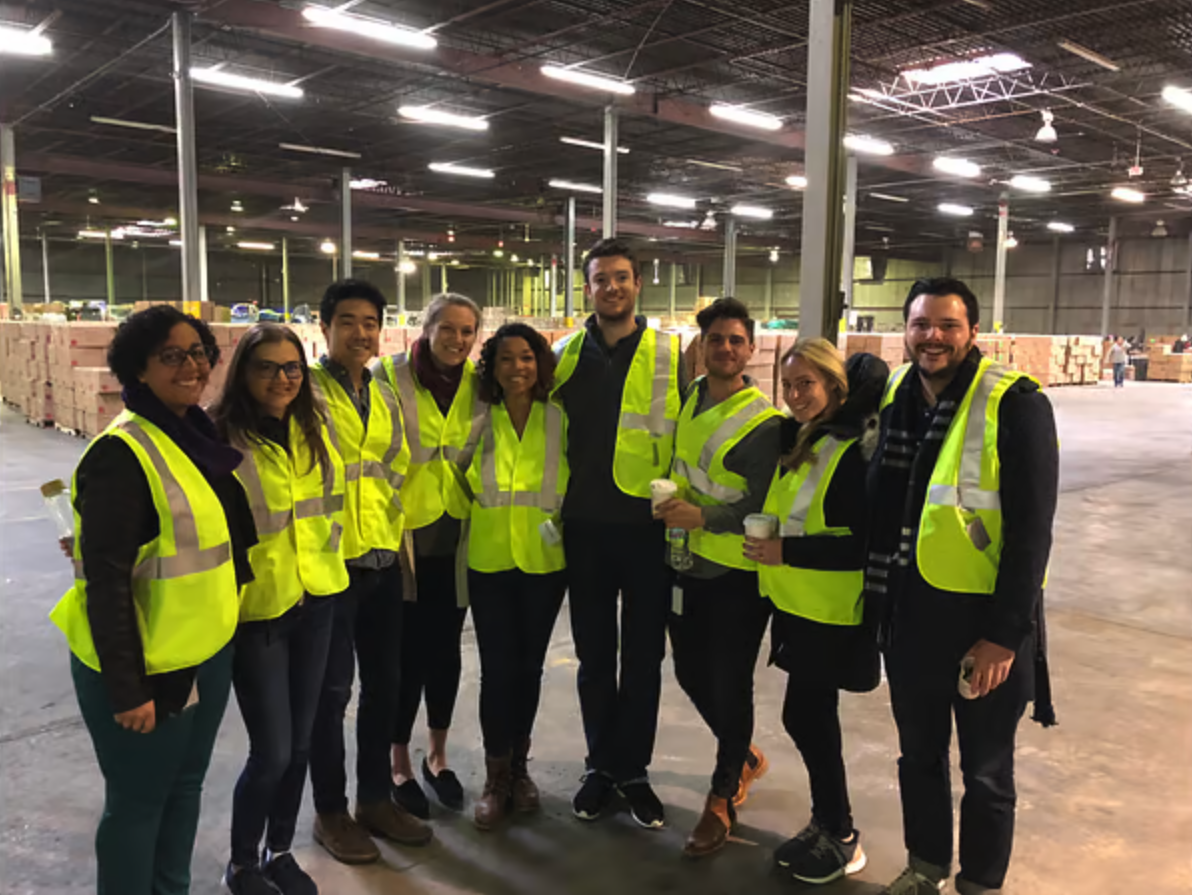 Location: Chicago
Employees: 1,800
Industry: Logistics
What they do: It's our mission to make global trade easier for everyone. We aim to do this by building a new Operating System for Global trade - a strategic operating model for global freight forwarding that combines technology and analytics, logistics infrastructure, and hands-on supply chain expertise.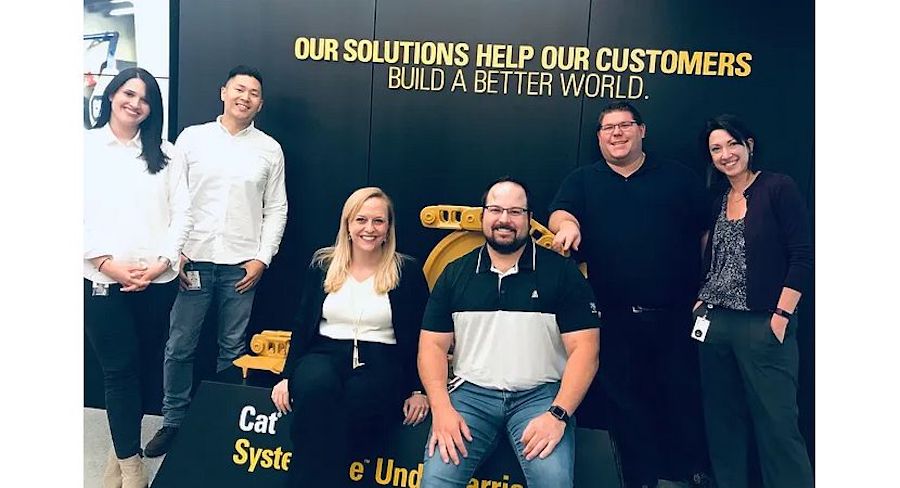 Location: West Loop 
Employees: 100,000
Industry: Cloud + Software 
What they do: Turning visions into concrete realities lies at the core of Caterpillar Inc. Renowned for products under the Cat brand, Caterpillar equips workers with the tools to maximize productivity at construction sites. Caterpillar's technology wing Cat Digital has crafted features that power machines remotely, detect potential dangers, and accurately track work data. These advancements have made Caterpillar a company that workers depend on to help them get the toughest jobs done.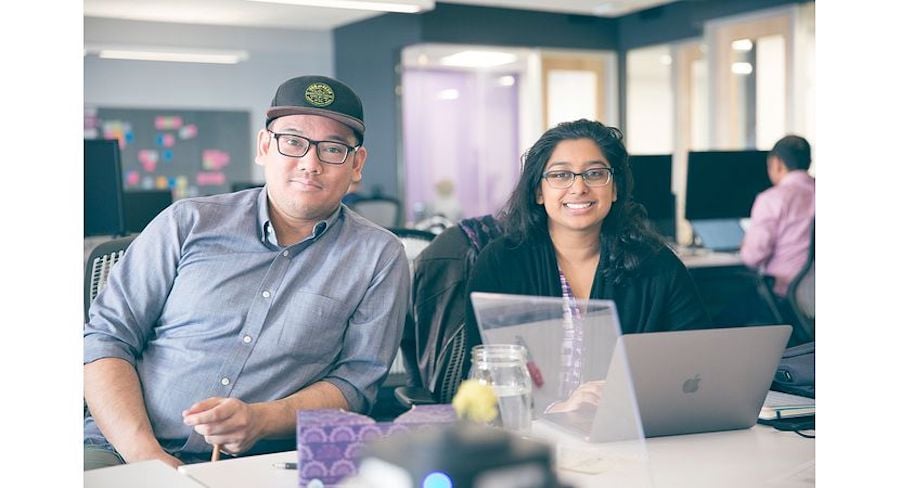 Location: The Loop 
Employees: 10,000+ 
Industry: Software 
What they do: While many companies embrace technology, Thoughtworks is encouraging its clients to remain mindful of how they implement digital products. Thoughtworks finds ways for businesses to better organize their data, adopt cloud platforms, and train their workforces with specialized skills. These steps still involve a customer-centric outlook, so companies select only the tools necessary for improving their customers' experiences.

Location: Rosemont 
Employees: 5,200 
Industry: Financial Services + Real Estate 
What they do: From businesses to individuals, Wintrust Financial Corporation is giving people the resources to forge a path toward financial security. The financial services company offers a range of solutions, including checking accounts, savings accounts, and loan options. Customers can also enjoy a faster experience through online and mobile banking. Check deposits, debit card controls, and digital transactions are all easily accessible with the technology of Wintrust Financial Corporation.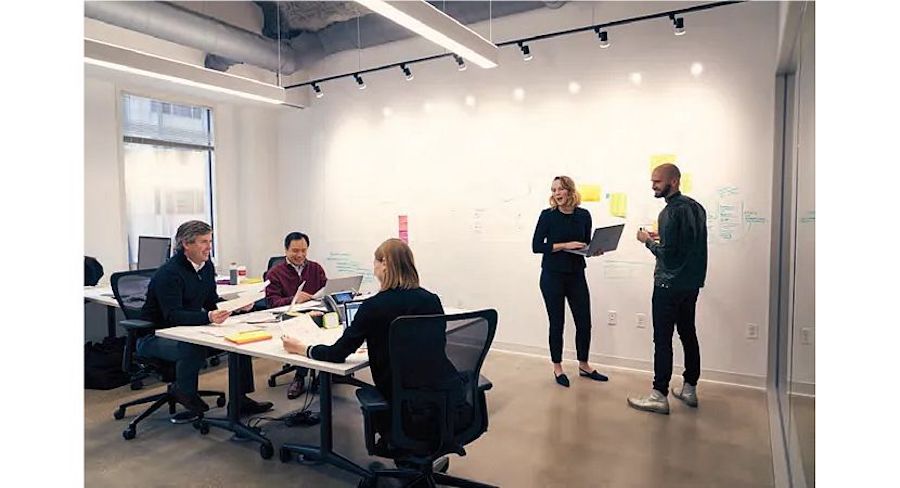 Location: The Loop 
Employees: 20,600
Industry: Financial Services + Fintech 
What they do: Showcasing over a century of experience, Northern Trust has become a reliable partner for many individuals and institutions. Northern Trust strengthens portfolios with its offerings in asset servicing, sustainable investing, and wealth management. Regardless of which route customers choose, Northern Trust combines thorough research with a global presence to deliver sound guidance.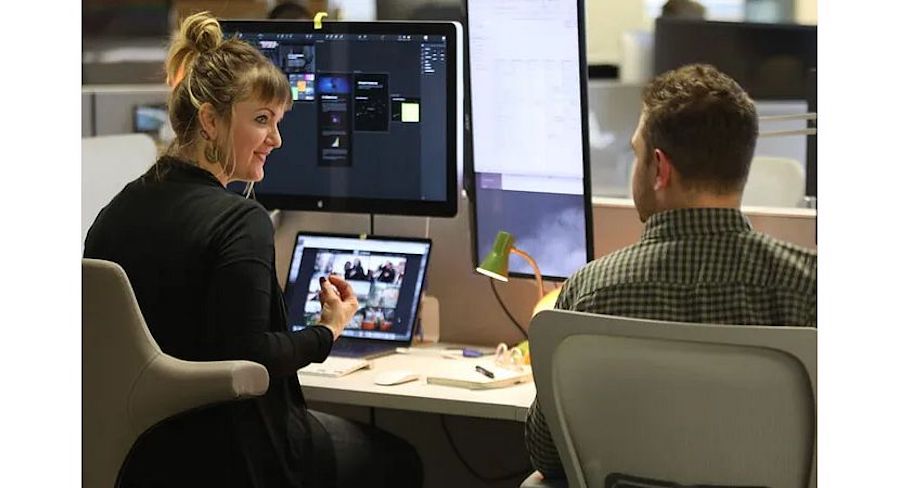 Location: The Loop 
Employees: 750 
Industry: Information Technology + Professional Services 
What they do: Companies may not know how to execute a digital transformation, so Rightpoint stands by its clients every step of the way. Blending expertise with tried and true practices, Rightpoint introduces technologies that improve communications and customer experiences. From giving employees online outlets to revamping customer-facing web and mobile platforms, Rightpoint develops frictionless processes for more satisfying interactions.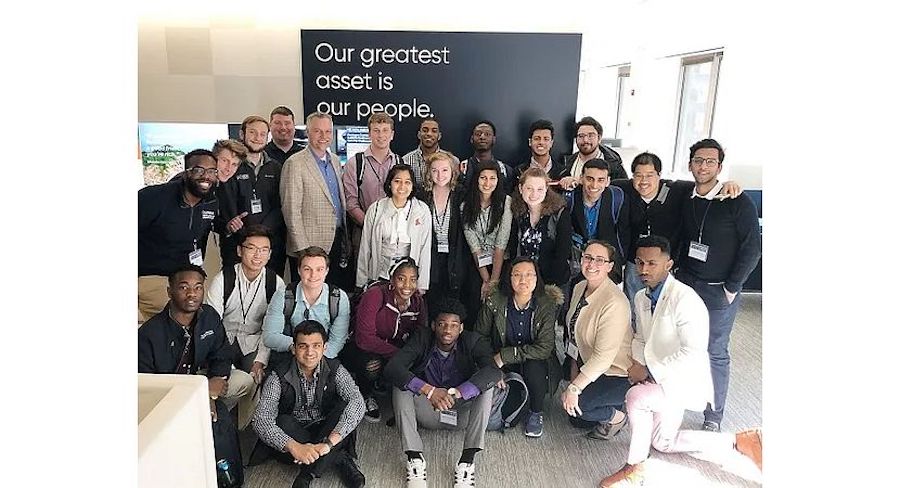 Location: The Loop 
Employees: 568 
Industry: Fintech + Professional Services  
What they do: OCC is a financial institution focused on providing investors and organizations with seamless experiences. The company has developed a reputation as a leading clearinghouse with its emphasis on risk management. OCC relies on the Monte Carlo-based method for carrying out its risk analyses. As a result, institutions are able to accurately weigh the potential risks of their customers' portfolios with the tools and insights of OCC.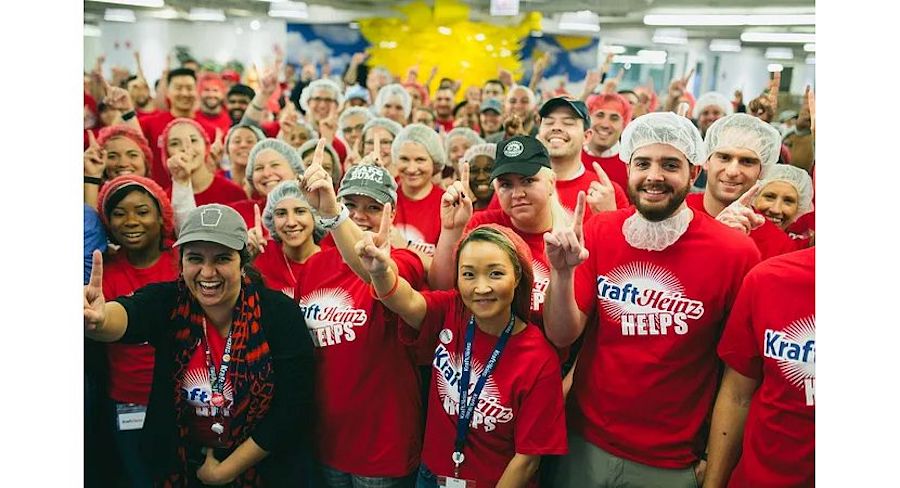 Location: The Loop 
Employees: 38,000
Industry: Food 
What they do: It may be most known for Mac and Cheese and ketchup, but The Kraft Heinz Company does much more than simply produce food. Adapting to a digitized world, Kraft Heinz is sculpting intelligent processes for its global workforce. Employees can now monitor factories remotely and coordinate supply chain movements with data-rich insights. With efficiency at the heart of its next chapter, Kraft Heinz is poised to distribute its beloved products in record time.

Location: The Loop 
Employees: 3,500
Industry: Healthtech 
What they do: To maintain the quality of healthcare in the later stages of life, Oak Street Health is committed to Medicare and senior populations. A network of neighborhood primary care centers makes up the organization, which provides a care team for each patient. Patients in need of a ride can also rely on Oak Street Health's van service, making every visit that much more convenient.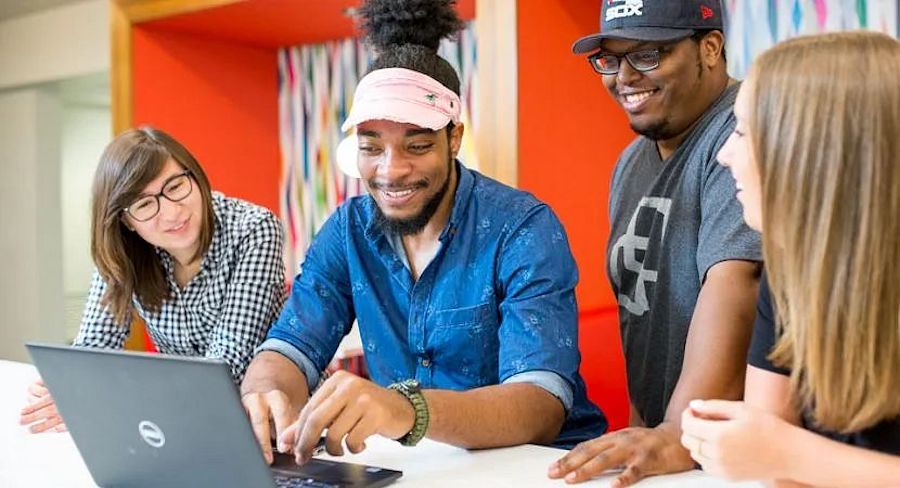 Location: The Loop 
Employees: 1,225 
Industry: Software 
What they do: Relativity is a software company that gives businesses the technology to understand massive amounts of data. With the RelativityOne platform, employees can automate processes, develop applications quickly, and enjoy an intuitive interface. Plus, Relativity's in-house security team Calder7 monitors each client's data and snuffs out cyberattacks. Because Relativity does the hard work of managing information, companies can shift their attention to bigger issues.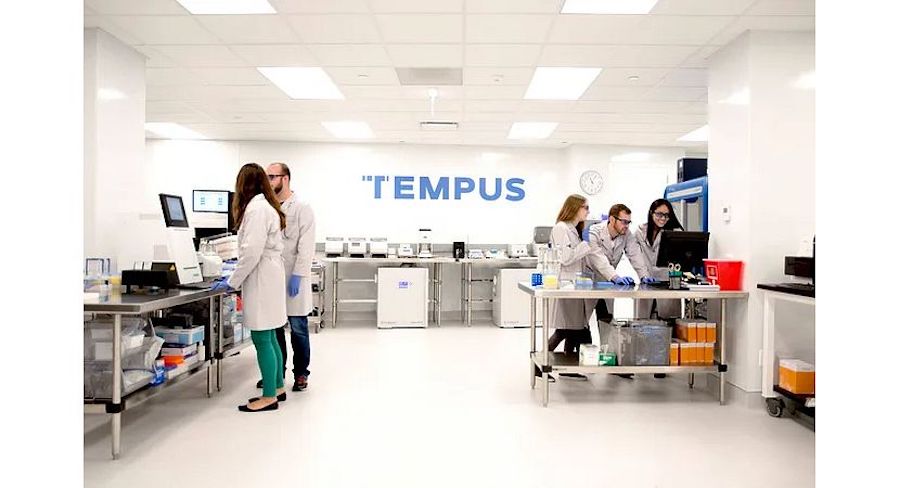 Location: River North 
Employees: 2,700
Industry: Biotech + Healthtech 
What they do: To facilitate increased activity within the healthcare industry, Tempus has constructed a library of molecular and clinical data. Harnessing the power of AI has enabled Tempus to compile data and extract insights for genomic profiling, clinical trial matching, and other areas. The company has also developed the ONE device to serve as a portable format for its insights. Physicians can now operate quicker and make more discoveries with the data solutions of Tempus.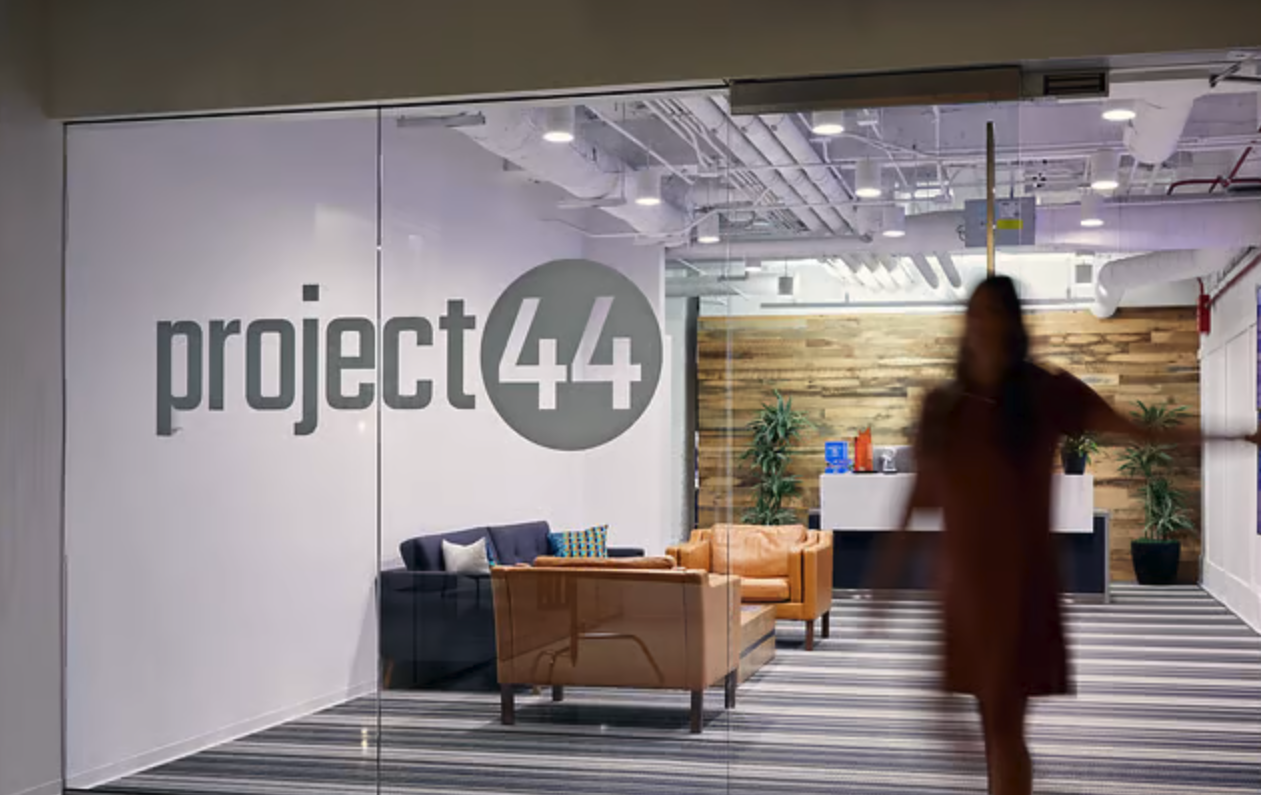 Location: Chicago
Employees: 1,195
Industry: Logistics
What they do: project44 is the world's leading advanced visibility platform for shippers and logistics service providers as defined by number of carriers, number of customers, ARR, net retention, shipments per day, growth rate and gross margin. project44 connects, automates, and provides visibility into key transportation processes to accelerate insights and shorten the time it takes to turn those insights into actions. Leveraging the power of the project44 cloud-based platform, organizations increase operational efficiencies, reduce costs, improve shipping performance, and deliver an exceptional experience to their customers. Connected to thousands of carriers worldwide and having comprehensive coverage for all ELD and telematics devices on the market, project44 supports all transportation modes and shipping types, including Air, Parcel, Final-Mile, Less-than-Truckload, Volume Less-than-Truckload, Groupage, Truckload, Rail, Intermodal, and Ocean. In 2021, project44 was named a Leader among Real-Time Transportation Visibility Providers in Gartner's Magic Quadrant.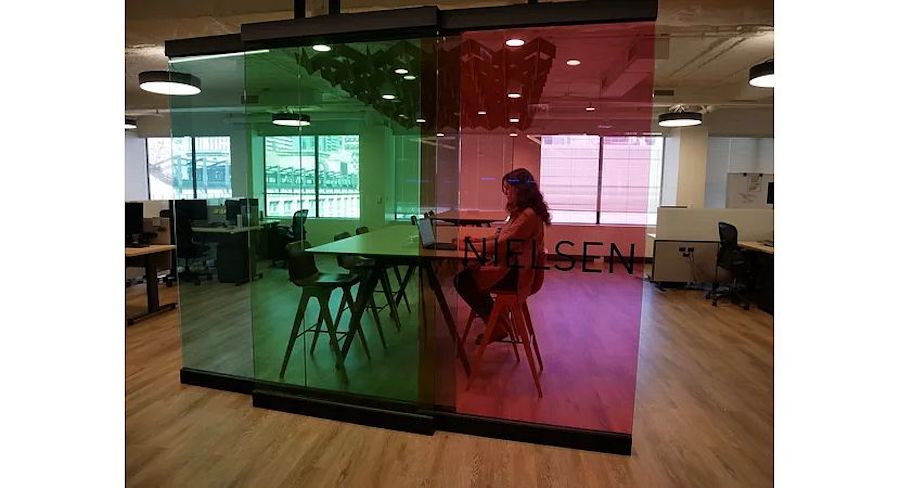 Location: The Loop 
Employees: 30,000
Industry: Big Data + Information Technology  
What they do: Customers have come to expect personalized experiences, so NielsenIQ informs every choice with a data-backed approach. Companies looking to stand out from the pack can enlist NielsenIQ's services to track consumer behaviors and spending habits. A clearer picture of target audiences then allows businesses to refine their marketing strategies and create more relevant products.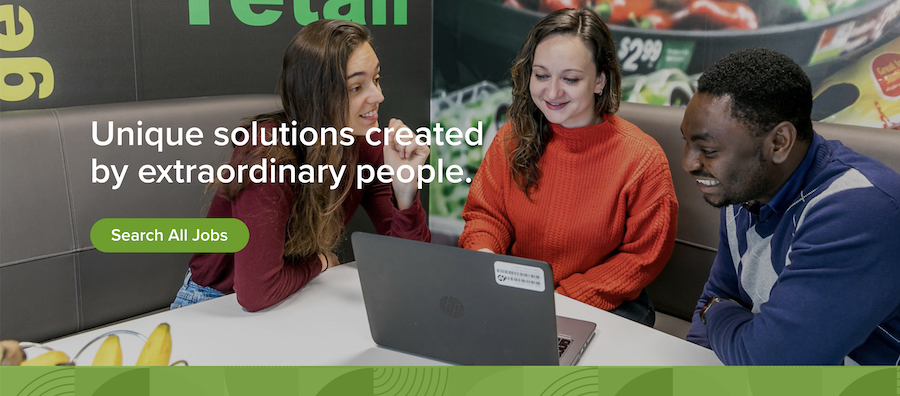 Location: The Loop 
Employees: 800+ 
Industry: E-commerce + Food 
What they do: Food builds stronger bonds between people, and Peapod Digital Labs accelerates this process with exceptional service. Crafting convenient online platforms, planning route logistics, and ensuring a speedy delivery are all details that Peapod Digital Labs accounts for. By overseeing the customer journey from start to finish, Peapod Digital Labs has developed a grocery experience that exceeds the expectations of customers.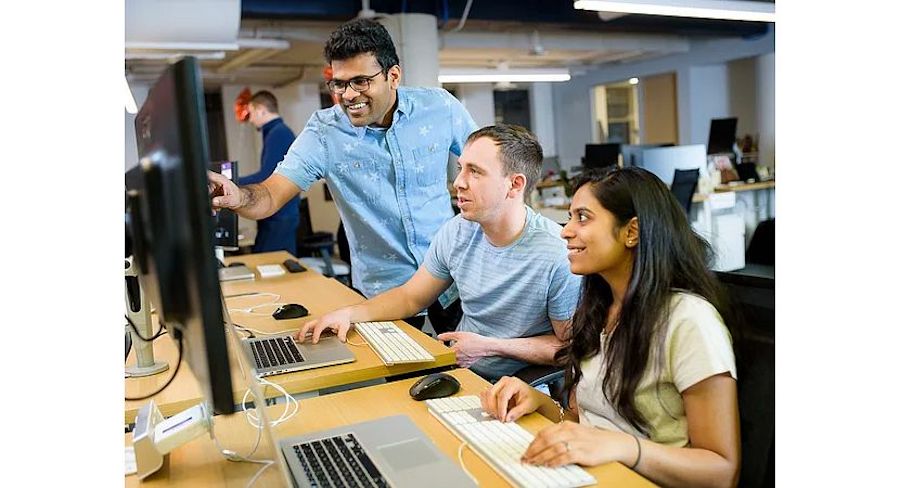 Location: The Loop 
Employees: 1,700
Industry: Cloud + Professional Services 
What they do: Digital transformation has become a must for businesses, which is why Kin + Carta offers strategic guidance on next steps. The consultancy works with businesses to develop personalized plans for embracing cloud platforms and state-of-the-art technologies. Companies can then deliver digital experiences that meet customers' needs in a fast-paced, interconnected ecosystem.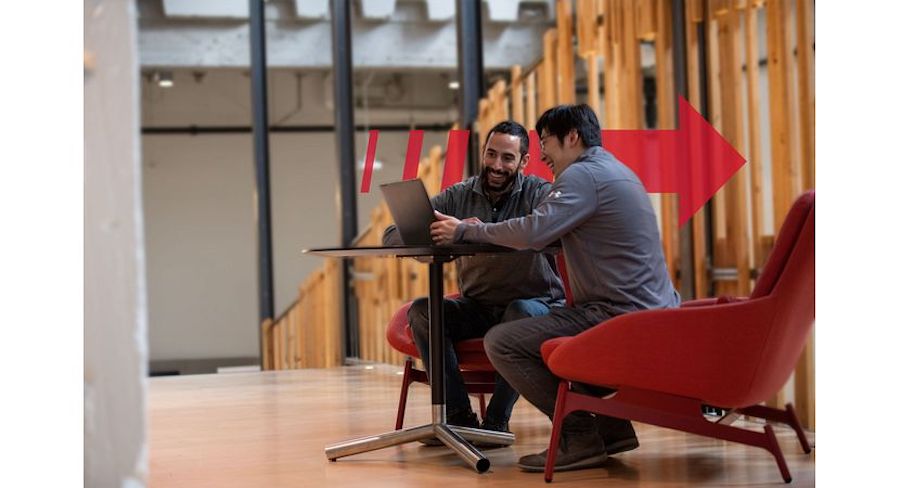 Location: River North 
Employees: 25,000
Industry: E-commerce + Retail 
What they do: Grainger keeps the world working by supporting manufacturers, hospitals and other vital industries. The company's next-generation technology and tailored digital experiences connect millions of businesses to a wide range of products and services, such as technical support and inventory management, that save customers time and money. With online and mobile platforms, Grainger provides customers with the resources they need to keep their operations running and their people safe.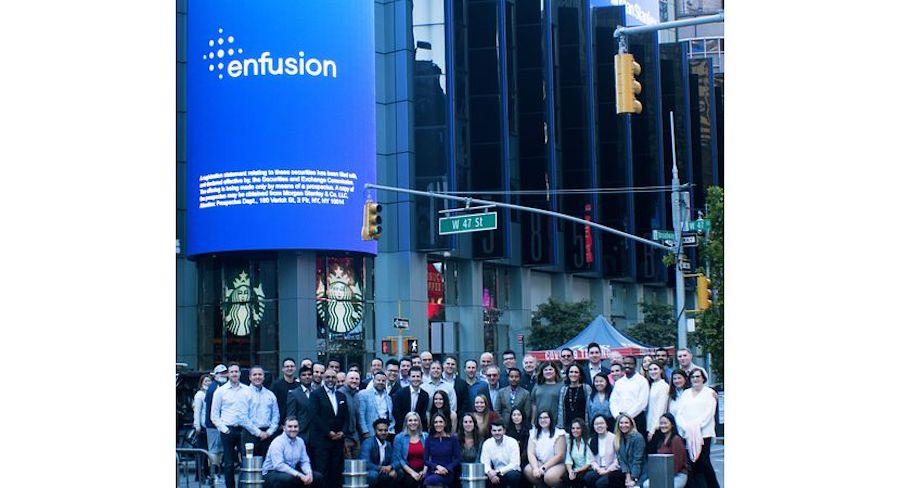 Location: The Loop 
Employees: 900 
Industry: Fintech + Software 
What they do: Managing investment portfolios becomes effortless with the all-around technology of Enfusion. A cloud-native platform unites front, middle, and back offices for an experience centered on simplicity. With a single platform, managers can evaluate account risks, compile market data, and monitor all trading and non-trading activity. Enfusion also allows updates to reach clients simultaneously, ensuring all parties remain on the same page.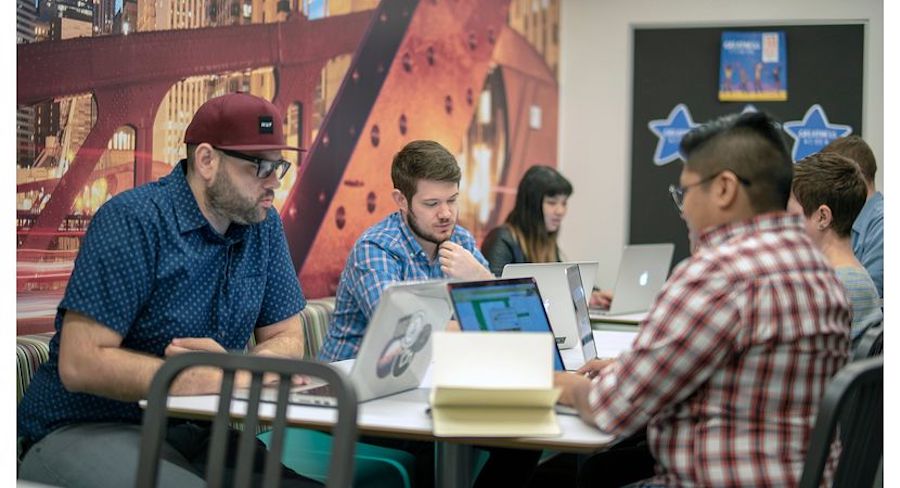 Location: The Loop 
Employees: 8,000
Industry: Digital Media + Marketing Tech 
What they do: Epsilon is a marketing company that does more than just offer advice, carrying out strategies with cutting-edge technology. When teams partner with Epsilon, they gain access to comprehensive data on consumer transactions. Marketers can then determine how to wield the Epsilon PeopleCloud platform, which allows businesses to connect with consumers through their preferred channels. As a result, teams can tailor their marketing journeys to the unique needs of potential customers.

Location: River North 
Employees: 750 
Industry: Cloud + Information Technology 
What they do: Preparing companies for a tech-heavy future, Netrix helps teams adopt a suite of digital solutions. Netrix listens to the goals of businesses and shapes cloud platforms around the strategies of each customer. Teams can also work with Netrix to fortify their security practices and systems. With partners like Microsoft and Cisco, Netrix has the resources to support companies as hybrid and remote workforces are becoming the norm.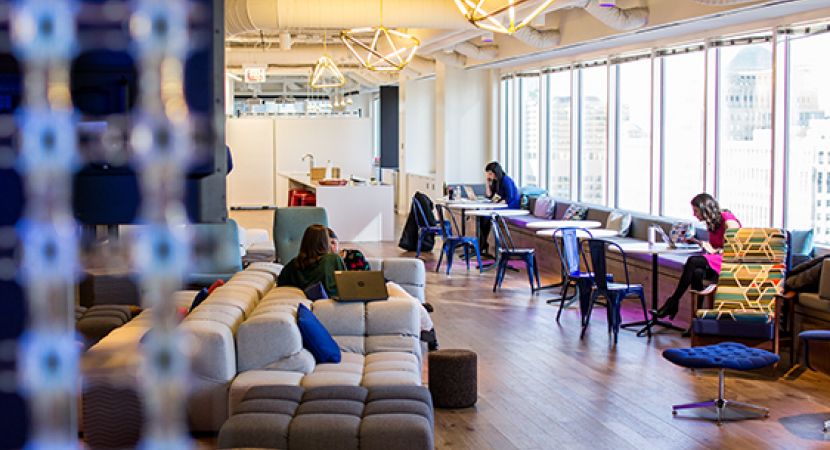 Location: The Loop
Employees: 2,000 
Industry: Fintech
What they do: Capital One is a leading financial services provider that offers products ranging from credit cards and checking accounts to auto loans and commercial banking solutions.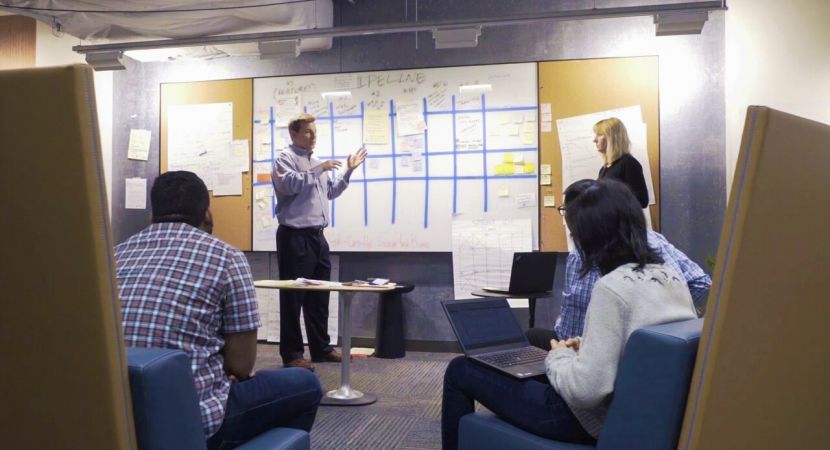 Location: River North
Employees: 600
Industry: Artificial Intelligence + Big Data
What they do: CCC solutions connects companies and businesses within the automotive industry. Whether collision repair shops, parts suppliers, insurance companies or manufacturers, CCC enhances industry collaboration, makes claims management simple and gets drivers back on the road quickly.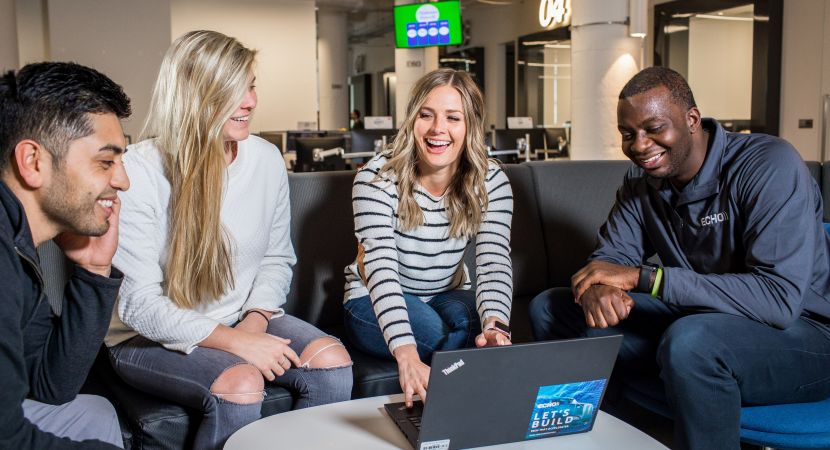 Location: River North 
Employees: 1,400
Industry: Logistics + Software 
What they do: Echo Global Logistics provides managed transportation solutions for multimodal shipping like truck, air, ocean and LTL. Echo's technology gives shippers and carriers a flexible platform with real-time analysis and a full view into their entire transportation process.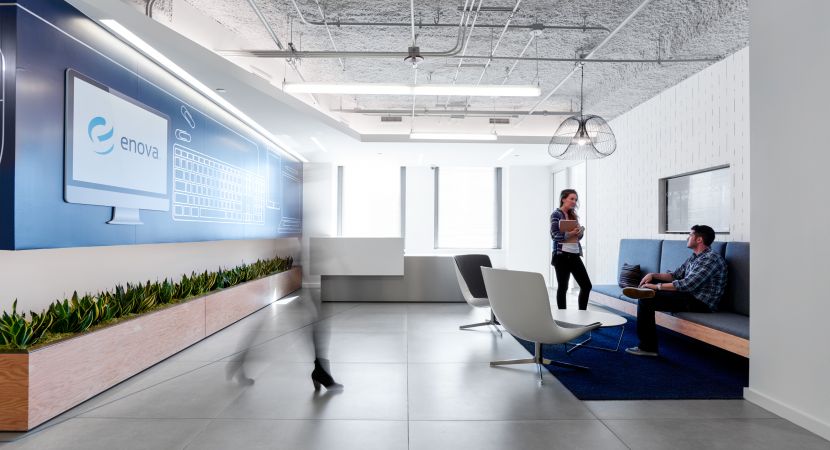 Location: The Loop
Employees: 1,100
Industry: Fintech + Machine Learning
What they do: Enova is a financial technology company providing people and small businesses with access to credit through its portfolio of brands like NetCredit, CashNetUSA and On Stride Financial. The company utilizes data and analytics to provide customers with the right amount of credit, whenever they need it.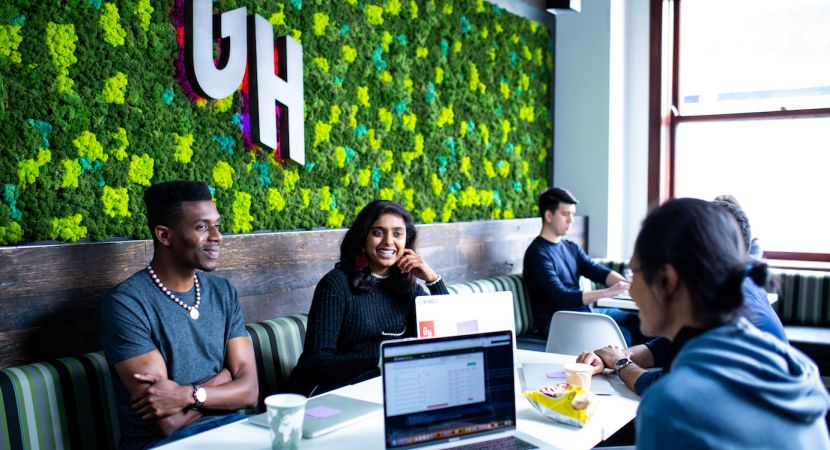 Location: The Loop
Employees: 1,200
Industry: E-commerce + Food
What they do: Grubhub is a mobile and online food ordering service connecting local restaurants with diners. The platform currently operates in more than 2,200 cities and works with over 115,000 restaurants.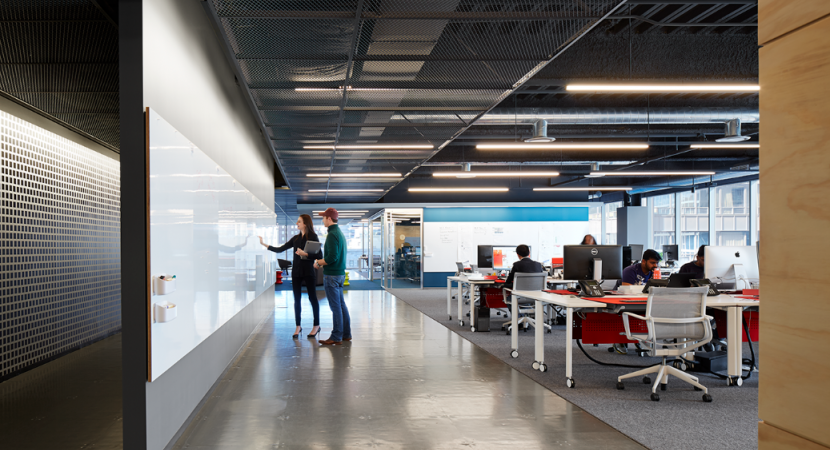 Location: The Loop
Employees: 1,500
Industry: Enterprise Web + Fintech 
What they do: Morningstar offers financial companies independent finance-focused research. The company uses its in-house products to provide data and research for clients like private capital markets, public companies and global markets.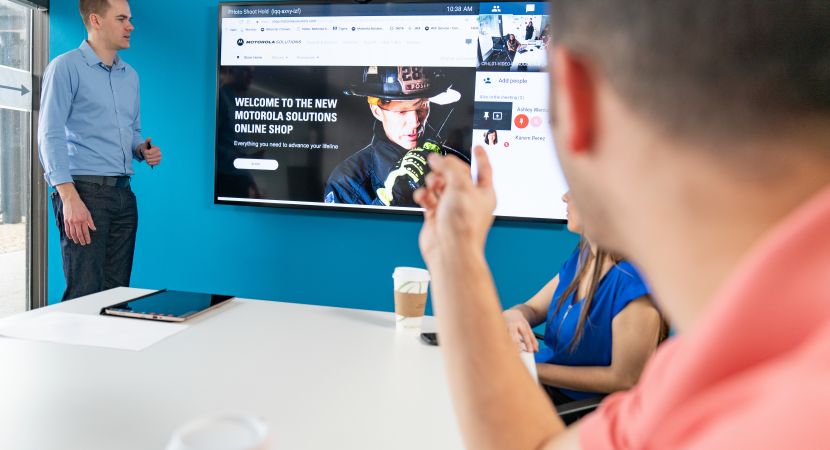 Location: West Loop
Employees: 2,500
Industry: Software
What they do: Motorola Solutions creates communication solutions and technology designed to create safer communities and cities. From body-worn cameras and two-way radio systems to command center software and access control solutions, the company keeps businesses and first responders connected to crucial information.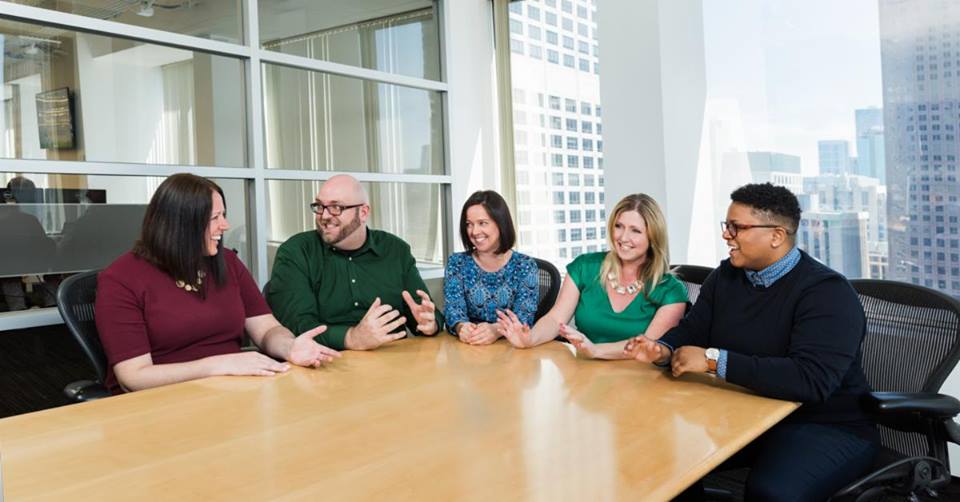 Location: Streeterville
Employees: 790
Industry: Cloud
What they do: SMS Assist provides property management solutions that simplify maintenance services for residential and commercial properties. The proprietary software is utilized across more than 140,000 client locations and a network of more than 20,000 subcontractors.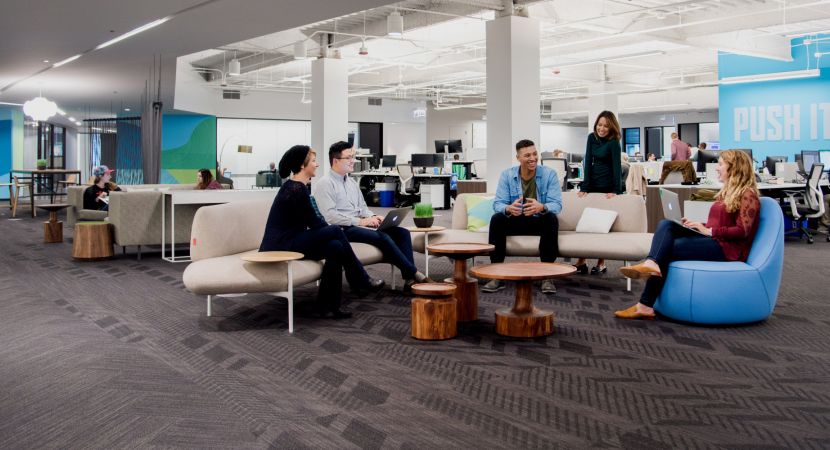 Location: The Loop
Employees: 415
Industry: Social Media + Software
What they do: Sprout Social is a social media management platform that enables users to schedule posts, engage with followers and create analytics-based strategies in one place. Sprout Social works across social platforms like Twitter, Facebook, LinkedIn, Pinterest and Instagram.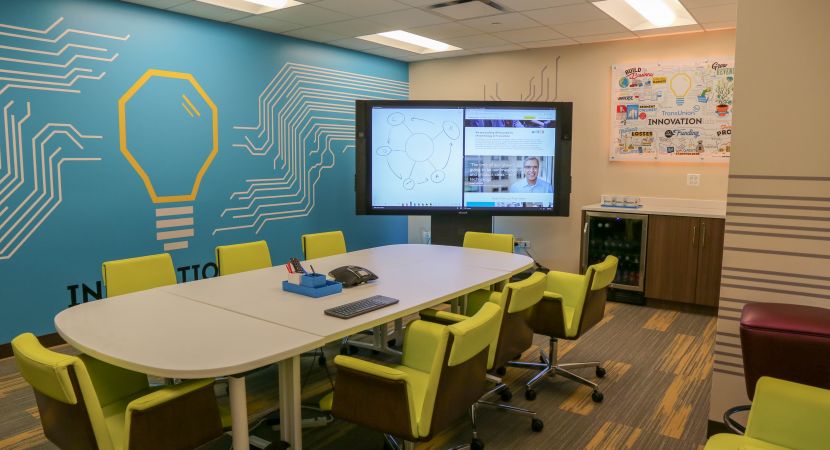 Location: West Loop
Employees: 1,500
Industry: Fintech
What they do: TransUnion is well-known for its credit reporting services, but the company offers numerous consumer and business products ranging from digital lending and customer analytics to fraud prevention and portfolio management.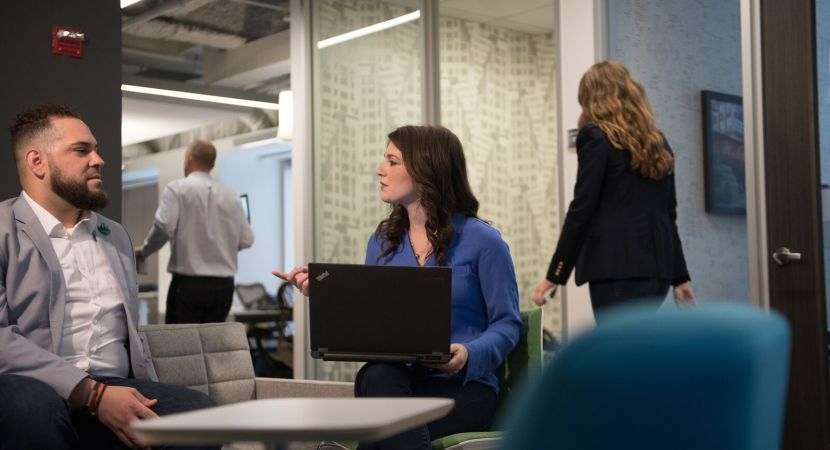 Location: The Loop
Employees: 665
Industry: Professional Services
What they do: West Monroe Partners is a business and technology consulting firm that works with clients in a variety of industries, offering digital transformation, customer experience, operations and other services.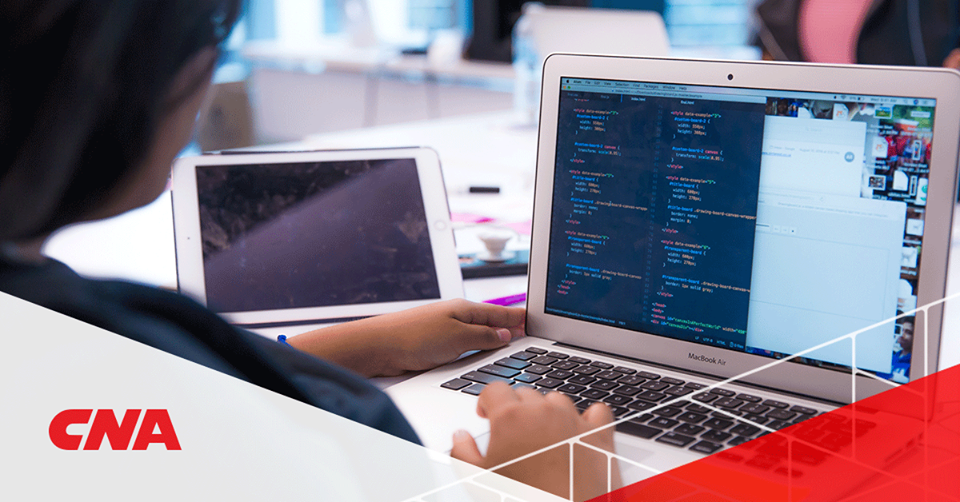 Location: The Loop
Employees: 7,000
Industry: Insurance
What they do: CNA provides insurance solutions for tech-enabled businesses around the world. CNA offers products like computer insurance, hacker protection, cloud coverage and cyber security insurance.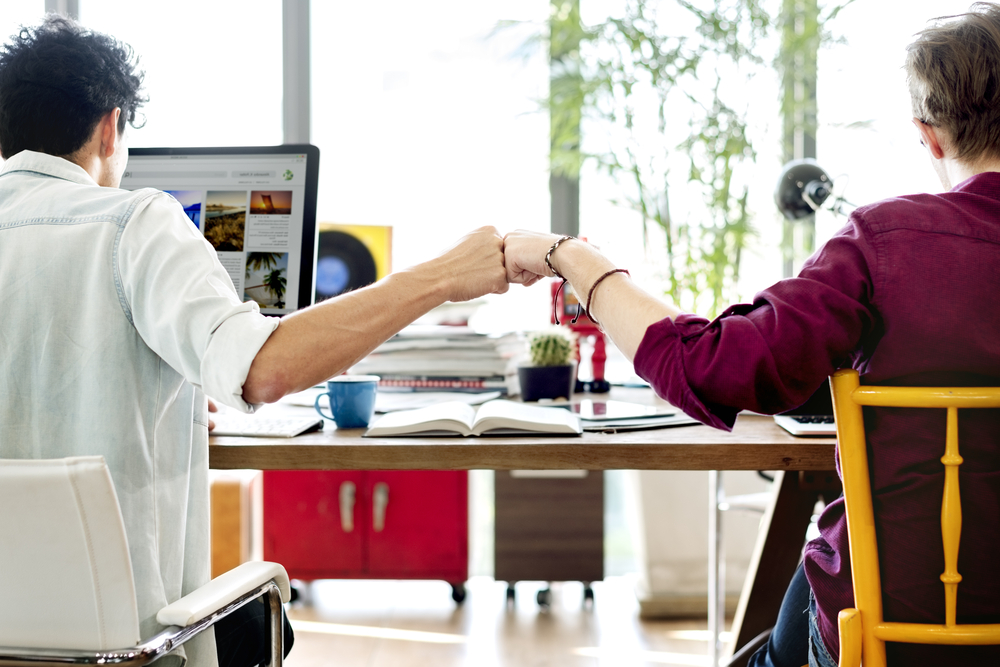 Location: The Loop
Employees: 4,500
Industry: Professional Services
What they do: ZS is a professional services company providing a variety of tech, marketing and business services to clients around the world. The company helps clients develop new products and solutions to solve problems and grow their businesses.