See the 2016 Top 100 List here.
Top 100 Companies Hiring on Built In Chicago
With some of the world's biggest brands among its clients, Performics leverages data to improve the performance of digital ad campaigns. Though headquartered in Chicago the company operates in 40 countries, which is great for employees with wanderlust.
Coolest perks: In addition to matching 401ks, great health insurance and tuition reimbursement, Performics start the week with healthy food and end it with Bagel and Beer Fridays. They also match employees' charitable donations offer seven weeks off per year and sabbaticals to employees who've been there for ten years or more.
Morningstar has come a long way since its founding in a one-bedroom Chicago apartment in 1984. With operations in 27 countries, the company does research on over half a million different investment options including mutual funds and stocks, as well as real-time data on millions of equities, futures, commodities, precious metals, indexes and currencies.
Who they're looking for: Morningstar looks for hard-working, enthusiastic people. In turn, the company offers an environment that fosters an entrepreneurial spirit, offers dynamic career paths, and rewards employees for helping Morningstar thrive.
Perks: The company prides itself on not having any corner offices — or offices at all — at its Chicago headquarters. Employees work together across disciplines and teams and often collaborate with and travel to meet with team members all over the world.
[ibimage==46304==Original==none==self==ibimage_align-center]
Chicago-based Enova provides online loans to more than two million hard-working individuals worldwide. Using technology and analytics, the company can offer credit alternatives for those who can't access traditional credit, helping them gain control of their financial stability and their lives.
"We of course look for smart, driven, talented people, but it's also important to us that a candidate fits well with our culture and values," said Sarah Doll, Enova's senior director of talent management. "Enova is a place for people who are excited about speaking up and continuously finding ways to make an impact. Our aim is to hire people who are the best at what they do and who we also want to work with every day."   
Location: 200 West Jackson Blvd. Suite 2400, Chicago, IL 60606
Perks: Choice of hardware and software, Subsidized haircuts, manicures, massages and yoga, Fully stocked snack kitchens
Founded: 2004
Avant is an online lending platform that is lowering the costs and barriers of borrowing for consumers. In three years, more than $3 billion in loans have been issued through the platform, serving more than 500,000 customers. Customers may apply through the website and are approved in real-time, receiving funds as soon as the next business day.
Based in Arlington Heights, IL, Paylocity is a leading provider of cloud-based HR and payroll software for medium-sized businesses and organizations. Paylocity has also been repeatedly voted among Chicago's best workplaces and has been on Deloitte's Technology Fast 500 list every year since 2013.
Who they're looking for: "If you like to run fast, work hard, and see the results of your work in action, Paylocity might be your next home," said marketing director Becca Everding. "We look for people who love to learn, help others, and enjoy being part of a small team that has the resources to actually make a difference for our clients."
Perks: Paylocity's employees are trusted to work remotely and manage their own schedules. They also work in small, cross-functional and product-oriented teams, where they can embrace the freedom to innovate, voice opinions and share new ideas.
[ibimage==51264==Large==none==self==null]
Peapod is the country's leading Internet grocer, serving 24 U.S. markets throughout Connecticut, Illinois, Indiana, Maryland, Massachusetts, New Hampshire, New Jersey, New York, Pennsylvania, Rhode Island, Virginia, Washington, D.C. and Wisconsin. Founded in 1989 as a smart shopping option for busy households, today Peapod has delivered more than 23 million grocery orders.
"We are looking for people like you with  creative energy and talent, and a passion for technology to join our development teams in our tech lab known as PPL-Peapod Propulsion Lab," said Dan Vulinovic, senior recruiter at Peapod. "If you love Java (the language and the drink), collaborative environments and music come up for a visit and see if you want to add your spice to our cultural mix!"
Location: 20 N Wacker Drive Suite 1050
Perks: Peapod offers a competitive starting salary with excellent benefits including all your traditional benefits — from health, dental, vision, and life insurance to 401(k) with match, paid time off and flexible spending accounts.
Founded: 1989
What they do: Seriously, if you live in Chicago, have ordered takeout in the last decade and haven't heard of (and been using) Grubhub's food ordering and delivery platform, you've been living under an asteroid-sized rock.
Coolest perks: What you (forgivably) might not have known is how cool Grubhub is to work for. Take, for instance, the $18 worth of Grubhub credit employees get each week. If that doesn't sate your appetite, maybe the unlimited PTO will.
Note from the boss:  "The people who work at Grubhub are passionate about food and obsessed with creating the best possible experience for diners," said Cory Schroeder, senior director of talent acquisition at Grubhub. "Our ideal candidate is action-oriented, quickly adapts to change and excels at working collaboratively — and of course, they are eager to solve the challenging and fun problems we tackle every day, with a positive attitude and innovative spirit."
GoHealth helps consumers search for and compare health insurance options. They value collaboration and a healthy balance between work and play.
Wellness initiatives: During the summer, GoHealth offers a flexible Friday option to let employees enjoy the weather. The company also provides subsidized gym memberships, company bicycles, healthy snacks, and on-site flu vaccinations.
Impact: "Groups of employees regularly head to the gym together during their lunch breaks," said Mark Monitello, SVP of HR. "Some of our employees have even taken advantage of our vacation policy and booked trips around the world together. So not only do our employees actively use our wellness offerings, but they're doing so by building relationships outside of the office, which is pretty cool to see."
Why they do it: "We recognize that happy and healthy people are the most effective, dedicated employees," said Monitello. "Our wellness benefits help our employees become their best, healthiest selves outside of work, so they can do their greatest work when they're in the office."
kCura's Relativity software helps corporations, law firms, and government agencies manage unstructured data during legal processes. Its culture emphasizes collaboration, communication, and accountability.
Wellness initiatives: kCura pays its employees' entry fees in races like the Chicago Corporate Challenge, and offers free weekly yoga and bootcamp classes, CPR classes and biometric wellness screenings, as well as discounts for Divvy memberships. The company also has fresh fruit baskets throughout the office, free massage sessions at peak times, and a Zen room with napping and meditation areas. Plus, there's a social group for climbers.
Impact: "Over 50 percent of kCurians are taking advantage of the wellness perks," said Chief People Officer Dorie Blesoff. "A recent independent survey by Crain's showed that 96% of kCura employees attributed the statement 'I enjoy and even have some fun, working with people here' to the company's culture."
Why they do it: "We strive to provide opportunity for living and breathing a work-life balance," said Blesoff. "It is not only about getting your job done effectively but also having more energy and vigor to give to your family and friends when you get home. And, by the way, it doesn't hurt our employee referral rate either — 36 percent of 2015 hires were employee referrals."
What they do: A winner of last year's Moxie Award for Best Enterprise Web Company, SMS Assist leverages cloud-based software to help property owners manage their properties more efficiently.
Vivid Seats connects fans with sellers of tickets to sports-, music- and theater events across the country. The company's technology helps customers find seats closer to the action at a reasonable price.
Coolest perks: In addition to benefits like subsidized insurance, disability, paid time off and matching 401(k)s, Vivid Seats' live events-themed office is one of Chicago's coolest workspaces. The company also offers a subsidized healthy meal program, free healthy snacks and energy drinks, adjustable height desks, bike storage and summer sports leagues. And discounts on live event tickets (naturally).
What they're looking for: "Just like the great athletes and artists that our fans go to see, we look for talent that likes to compete, always strives to be the best they can be, and delivers great results day in and day out," said Executive VP Tom Spathis. "To continue our success, we need high performers that enjoy working in the spotlight — everyone on our team is expected to make an impact and help our company achieve its goals."
[ibimage==47138==Original==none==self==ibimage_align-center]
You'll have difficulty finding a company that provides a more potent antidote to cybercrime than Chicago's own Trustwave. More than three million businesses are enrolled in the TrustKeeper cloud-based security service, and Trustwave protects customers in 96 countries. Its integrated technologies and army of security professionals helps businesses change how they control information security and compliance programs for the better.

Location: 70 W. Madison St., Ste. 1050
Perks: Comprehensive benefits coverage for employees, their families and pets, Divvy bike program, and more
Founded: 1995
[ibimage==47998==Original==none==self==ibimage_align-center]
Braintree builds products that make payments easier—so easy that they fade into the background, making entirely new kinds of interactions possible. 
"We look to hire builders, people who are able to look at the big picture while also focusing on his/her own piece of the Braintree pie. We care deeply about our customers and look to hire people who have a deep desire to do the right thing for people." - Lindsay Verstegen
Head of Talent 
Funding: $69M
Location: 222 W Merchandise Mart Plaza, 8th floor
Perks: Tuition reimbursement, sabbatical program, charitable matching program, snacks and catered lunch daily
Founded: 2007
What they do: VelocityEHS develops a software that helps companies reach all of their environmental, health, safety and sustainability goals — and meet compliance standards each step of the way.
Coolest perks:  Shared rooftop access, summer hours and a volunteer day opportunity are our favorites, but they've also got a game room and a package deal of traditional benefits like 401k with company matching and PTO, too.
Note from the boss: "We place a high value on teamwork and understand that a great culture and work environment help to generate innovative ideas," said Glenn Trout, president and CEO of VelocityEHS. "Our employees are self-motivated, hard-working and enthusiastic about impacting people's lives in a meaningful way. At VelocityEHS, success is an everyday occurrence."
Textura is on a mission to transform the commercial construction industry through innovative software solutions. And if Textura's rapid growth is any indication, that mission has been a success. Recently named the fifth fastest-growing company in Chicago by Crain's, the decade-old, public company is expanding its operations and its suite of SaaS collaboration solutions. All that growth means a wealth of opportunities for creative problems solvers who want to help reshape a large and vital industry.
Perks: Casual environment full of smart people; competitive benefits; United Center box; snacks, happy hours – and an onsite fitness center to work off the calories! 
Location: 130 E Randolph, Floor 32
Founded: 2004
"Textura offers a place where the best and brightest can tackle complex business problems in a highly collaborative environment," said Amanda Collins, Talent Acquisition Manager. "From software engineers, to consultants, to marketers, what unites our people is a desire to make an impact and to grow, both personally and professionally, as part of a terrific team."
ContextMedia delivers digital health information to patients to help improve health outcomes. It has a highly mission-driven culture around making life better for patients impacted by its work.
Wellness initiatives: ContextMedia offers free weekly on-site yoga classes, free gym memberships, discounts on Divvy memberships, and has its own weightlifting group: ContextMedia Power Club. They're also defending champions in the Startup Wars Volleyball tournament. "Just saying," said Wellness Team lead Ryan Postel.
Impact: "We've been sure to define metrics to actually track and quantify the efficacy of our programs," said Postel. "For example, for our meditation program, through a partnership with LifeXT, we've measured improvements in happiness, decision making, organizational trust, focus and stress across the participants who have attended our workshops. These holistic benefits not only make for happier employees, but carry over beyond our walls so that our team can live happier lives."
Why they do it: "ContextMedia's mission is to improve health outcomes of patients," said Postel. "Simply put, encouraging healthy living is what we do. We practice what we preach not only with our patients, but with our team. These initiatives aren't just add-ons or perks, they are an integral part of who we are as a company."
Founded in 2001, Solstice Mobile is one of Chicago's leading developer shops. The company works on everything from mobile and tablet applications to wearables and IoT devices.
[ibimage==47902==Original==none==self==ibimage_align-center]
Raise is an online gift card marketplace. Buyers can save at their favorite stores, and sellers can earn cash for selling unwanted gift cards. Raise is revolutionizing the retail industry and is one of the fastest growing ecommerce companies in the United States. 
"We're looking to hire those that believe in our vision and want to be challenged, think big and take risks," said George Bousis, Founder and CEO of Raise. "If you have fresh ideas and you're ready to make an impact, we want you on our team."
Funding: $87.2M
Location: 11 E Madison St., Floor 4
Perks: MacBook Pro, dual 27" Apple cinema displays, breakfast and healthy snacks, pool, ping-pong, and foosball 
Founded: 2010
What they do: Jellyvision builds engaging interactive software that helps a company's employees make difficult life decisions, like choosing a healthcare plan, managing their finances and saving for retirement. Jellyvision's software keeps these processes interesting by drawing on behavioral science, a quirky sense of humor and its past as a video game studio.
"Sprout Social is a leading provider of social media engagement, advocacy and analytics solutions for business," said director of talent Jim Conti. "Our culture is organic, tight-knit and scrappy — people here genuinely enjoy spending time together, working hard to solve complex problems, and celebrating successes."
Wellness initiatives: Sprout Social offers flexible hours and time off, healthy treats and free lunch daily, as well as yoga classes twice a week after work through Bottom Line Yoga. The company also sponsors corporate 5Ks, canoe trips and other outdoor activities, along with Divvy bike memberships and health club discounts. Employees also organize their own initiatives like run clubs and participation in events like the Ragnar Relay series.
Impact: "Promoting workplace wellness keeps our employees motivated and their morale high, and consequently makes them want to do great work for us, boosting their productivity while they're in the office," said Conti.
Why they do it: "We believe it's important for employees to have a good work-life balance, and accommodating that balance is good for both our employees' mental health and their physical well-being," said Conti. "Here at Sprout, we know that we are nothing without our team, so we are committed to doing our part to keep them happy and healthy."
Rise Interactive is a digital marketing agency that focuses on digital media and analytics. Their team culture is to value hard work but also to spend time together and enjoy each other's company.
Wellness initiatives: From free in-house gym memberships, juice tastings, massages, and classes in guided meditation, to free healthy snacks and ergonomic furniture, Rise has a variety of offerings to keep its employees healthy and happy. Rise also has company sports teams and encourages participation in charitable runs and and walks.
Impact: "We're seeing a steady increase in involvement and interest in adding even more activities that promote a healthy lifestyle," said Associate Director of Employee Services Lindsay Dagiantis. "Nurturing a culture that values health and wellness has helped us develop an even more engaged and balanced workforce."
Why they do it: "We want to do all we can to develop our employees and set them up for success both professionally and physically," said Dagiantis.
Legacy hosts obituaries for newspapers and funeral homes, and provide guest books for the deceased. As an employer, the company values passion, energy, and inquisitiveness, but it also encourages employees to value time away from work with their families, friends, and communities.
Wellness initiatives: Legacy offers a kitchen stocked with fresh fruit and vegetables, annual flu shots, blood screenings, and walking programs. Incentives to meet wellness goals include gift cards, discounts on insurance, and personal days. Some meetings also host meetings outside when the weather permits.
Impact: Based on data from pedometers handed out to employees, Human Resources coordinator Kristin Fischer said this year's walking program has been a big hit this year.
Why they do it: "With growing numbers of Americans facing health problems, we wanted to be proactive in helping our employees maintain their good health," said HR Director Katherine Laggos. "We also had research which suggested that implementing wellness programs helped companies control health insurance costs in the long term. The wellness program is a win for us all around!"
VISANOW leverages technology to help people navigate the often complicated process of moving from one country to another. As a company, they strive for non-hierarchy, openness, and straightforwardness.
Wellness initiatives: VISANOW offers yoga, gym membership discounts, standing desks, healthy snacks, and support for individual and group initiatives like marathons and 5Ks.
Why they do it: "We want our employees to feel valued, engaged and happy," said president and CEO Dick Burke. "Our employees are paramount to our success, and it's crucial that we ensure their wellbeing so they can continue to provide an extraordinary level of service to help individuals grow, businesses succeed and families reconnect."
[ibimage==51265==Large==none==self==null]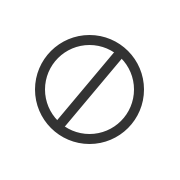 Signal is the global leader in real-time, cross-channel marketing technology. The Signal Open Data Platform helps marketers collect data from any offline or online source, synchronize the data across all touchpoints, and distribute it to any marketing or analytics endpoint – all in real time. The platform is ecosystem-neutral and makes data and marketing technologies work better together for increased engagement, loyalty and conversions.
"We look for people who fall in love with new ideas, can't stop learning, and are a pretty nice person on top of all of it," said Lisa O'Keefe, Signal's VP of Talent and Culture. "Intelligence, a sense of adventure, and the willingness to share ideas are all key components to your 'average' Signalite."
Funding: $50 million
Location: 111 N Canal St #455
Perks: They reimburse new employees for new laptops, offer a competitive salary, and are big on PTO and parental leave, among other perks and benefits. 
Founded: 2010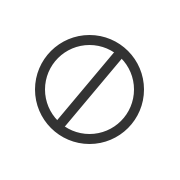 Emmi helps healthcare providers communicate more clearly with their patients through engaging and interactive design. Although founded in 2003, the company still maintains an entrepreneurial culture, encouraging employees to share their ideas, work hard, and play hard.
Wellness initiatives: With its mission to improve health care, Emmi walks the walk by providing healthy breakfasts daily, as well as healthy snacks from Naturebox. The company likes its employees to stay active, with discounts to gyms and employee-led yoga and dance classes, 5K race training, and a relaxed work environment with ping pong, foosball, and video games available. About 80 percent of Emmi's employees have standing desks.
Impact: "By taking care of our employees' health needs — both from an emotional and physiological perspective — I believe we have a healthier and happier employee population," said Sharon Ray, VP of Human Resources. "People are more invested in their work when they know their employer cares about them on an individual level."
Why they do it: "Times are changing," said Ray. "People want to work for companies that have a purpose and care about their employees. Our positive mission of improving healthcare unites Emmi employees behind a common goal, and when we practice what we preach and empower our own people to take ownership of their health and wellbeing, that really resonates."
closerlook is a Chicago-based digital marketing agency that specifically caters toward building meaningful relationships between pharmaceutical brands and healthcare professionals. Joining their team means working with over 100 of the city's best and brightest in digital strategy, user experience, creative design and writing, data analytics, web and mobile application development, video, and program management.
Perks: They've got a robust benefits package, and they top it off with a lot of good old fashioned fun. From holiday parties and random gathering to special events put together by the company's Mirth Committee, closerlook goes the extra mile. 
Location: 212 W Superior St #300, Chicago
Founded: 1995
"closerlook is continuing to grow across all competencies—strategy, analytics, creative, tech and account," said Joanna Kontoudakis, Director of Human Resources. "It's an exciting time and it confirms our position as an agency bringing creative and innovative solutions to the pharma industry. Ideal candidates are driven and like to collaborate with others to solve problems—they're interested in helping us deliver better ways, smarter ways to help our clients connect with their customers."
DialogTech's voice call analytics and automation solutions help businesses manage and route their incoming calls. It also helps them understand how online advertising drives customers to pick up the phone.
Coolest perks: In addition to unlimited vacation, a comprehensive benefits package and a 401(k), DialogTech hosts weekly onsite yoga and in-office happy hours. The company also has a fully stocked fridge, fresh fruit, snacks and a cereal bar. If you're looking to wind down for a minute, check out the mini golf course, foosball and Ping Pong tables or the PlayStation.
What they're looking for: "We are always looking to hire more SWANs. People who are smart, hard working, ambitious and — possibly the most undervalued quality — nice," said CEO Irv Shapiro. "We hire the brightest people we can find and give them the autonomy to do their jobs. That's why we measure results and not time spent at a desk. If you like to be on the cutting edge and consider yourself a SWAN, DialogTech is the place for you. We hire the best and in turn we give the best."
Breaking Down The Top 100
Built In Chicago proudly presents the 2015 list of the Top 100 Digital Technology Companies in Chicago. The list, which ranks digital tech employers based on local employee count, includes Chicago companies from a broad spectrum of verticals, growth stages, and zip codes.
Today, Chicago's tech ecosystem employs more than 54,000 workers in the Chicagoland area — an increase of over 11 percent since our 2014 report. As the city's technology and innovation economy begins to enter maturation, more than 3,200 digital companies now call the Second City home.
Related: Best Startups to Work for in Chicago
"Digital technology companies are continuing to grow and expand in the City of Chicago," said Mayor Rahm Emanuel. "The remarkable growth we are seeing with these innovative companies means more jobs today and an even stronger economic future."
Companies on the rise
Companies like Solstice Mobile, Rise Interactive, Cofactor, SMS Assist, and GrubHub each climbed in ranking on the list, and many of 2014's fastest-growing companies — like ContextMedia and Avant — also continued to thrive.
For Avant, an online loan provider that crossed the billion-dollar valuation line in September, a net increase of six positions may seem surprising, given the three-year-old startup's well-reported growth. However, that spike alone represents the addition of nearly 250 new jobs in Chicago.
Related: The Coolest Tech Offices in Chicago
Illustrious entrepreneur Brad Keywell and his newest venture, Uptake, made a mammoth splash on the 2015 report. Uptake, a data analytics startup founded just last year, already reported a headcount of 300 local employees — a number large enough to skyrocket the company to tie VelocityEHS (formerly MSDSonline) for the 35th spot list. Keywell is also co-founder and director of both Groupon and Echo Global Logistics, which were listed at numbers one and eight, respectively.
"At Uptake, we're moving fast and with purpose to execute on our vision to transform industry through the power of data," said Uptake CEO Brad Keywell. "We've assembled an elite team from throughout the city and across the country to help us solve some of the world's hardest problems."
Growth isn't limited to companies headquartered in Chicago, either. Sharing-economy champion Uber rose 45 spots this year, an increase larger than any other company returning to the list. San Francisco-based Salesforce also increased significantly in rank, climbing 11 spots to settle as Chicago's 11th largest employer of digital tech workers.
One of Chicago's most watched startups, Raise, has more than doubled in size since its inclusion in last year's report. The digital marketplace for unused gift cards cards grew by 140 employees and rose 29 spots on the list. Raise CEO George Bousis said that growth is contributing to the ecosystem's overall success. 
"For the first time in retail history, consumers can leverage discounted credit immediately at the point of sale for their favorite brands," Bousis said. "We're building new, emerging technology to transform consumers' spending behavior, and we're looking forward to fueling growth in Chicago's tech community." 
Chicago by the numbers
Geographically, the Loop's 60606 area code houses more top digital tech employers than any other section of the Chicagoland area. Meanwhile, the River North neighborhood plays home to the majority of the city's younger startups and received the highest amount of funding (more than $740 million) over the past year.
Nine percent of companies represented in the top 100 were younger than five years old, while a solid 20 percent were founded before 1995. By sector, 35 percent of representatives were primarily software companies.
Startups to watch
There were a number of high-growth companies that narrowly missed inclusion on this year's list. We predict that in 2016, companies like eshots, One North Interactive, Narrative Science, Hireology, SpotHero, SIM Partners, and Yello could emerge as major contenders for the list.
After an absence last year on the list, VISANOW — a Chicago-based provider of online immigration services — resurfaced, jumping over 20 spots in to land at number 77. Launched in 1998, the company today employs 140 people.
"We're very proud of this recognition, which is reflective of our commitment to offering our employees a variety of learning and development opportunities as well as cultivating a transparent, supportive and empowering culture," said Dick Burke, president and chief executive officer of VISANOW Inc. "The breadth and depth of our talent has us poised for strong long-term growth, which will allow us to continue to provide an extraordinary level of service to businesses and individuals navigating the arduous immigration process — both here in Chicago and nationwide."
Infographic is sponsored by Brad Serot of CBRE.
*Correction: UpRight Law was wrongfully omitted from this list. They currently have 121 employees. In addition, Fieldglass has 339 employees, not 280, and DRW has 450 employees rather than 375. We regret the errors. 
Full Disclosure: VISANOW CEO Dick Burke is a board member of Built In