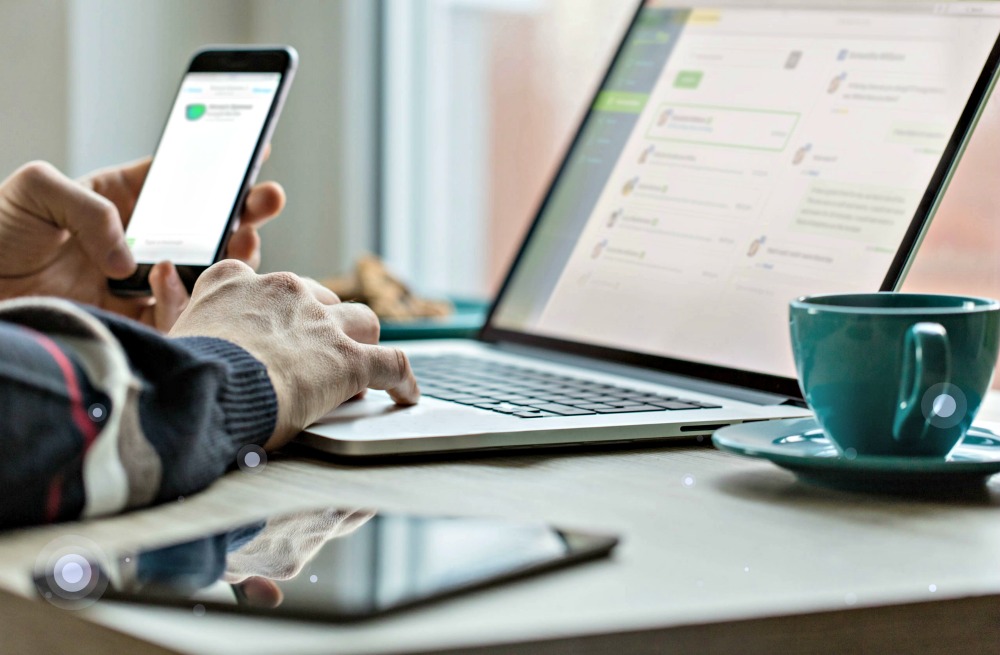 While chatbots are increasingly replacing single-purpose apps, integrating advanced features like images, menus and videos still means leaning on Facebook Messenger or Twitter.
But that's all about to change.
"The features you're now seeing inside the chatbot space are soon coming to the native messaging application on your phone," said Brian Stafford, co-founder and CEO of nativeMsg.
That evolution is made possible by a new messaging standard, Rich Communication Services, pushed by companies like Google and adopted by a number of mobile carriers. Stafford said the standard will let companies serve up features typically found in mobile apps — like menus, buttons and rich multimedia — through your phone's native messaging app.
"When these features become native on people's phones, that's when chatbot technology is really going to take off," said Stafford. "And we're positioning ourselves to be the centralized application for building chatbots that can be reached through every channel customers use."
Designed to be accessible for people without technical expertise, nativeMsg lets users design chatbots through a visual drag-and-drop interface. The interface lets companies turn call center scripts into flowcharts, embedding media elements along the way. Stafford said the application also has a robust API in place for more technical users.
In addition to text messaging, chatbots built in nativeMsg can be deployed across a range of popular messaging platforms including Facebook, Twitter and Amazon Alexa. Stafford said one of the biggest tech challenges to building nativeMsg has been ensuring the platform gets the nuances of all those different channels right.
"A lot of early entrants in this space have been very focused on being the chatbot people for Facebook or other specific channels," he said. "But you don't get to dictate how your customer communicates with you. You need to be available in all the different channels."
You don't get to dictate how your customer communicates with you."
Although chatbots have come a long way in recent years, Stafford said the technology is unlikely to replace human customer service and sales representatives anytime soon. Instead, he sees chatbots as a tool for streamlining repetitive tasks like information gathering and answering frequently asked questions, ultimately making companies feel more responsive to customers.
While nativeMsg's platform is available for businesses of any size, the startup's client list is currently made up primarily of larger companies in industries like media, healthcare, e-commerce, events and marketing. 
Headquartered in Chicago, the bootstrapped startup has about a dozen employees so far. Stafford said he expects the startup to keep growing as it lands new customers.
"Our platform is only going to get smarter and better," he said. "As the company grows, we plan to add much more functionality around AI and machine learning."