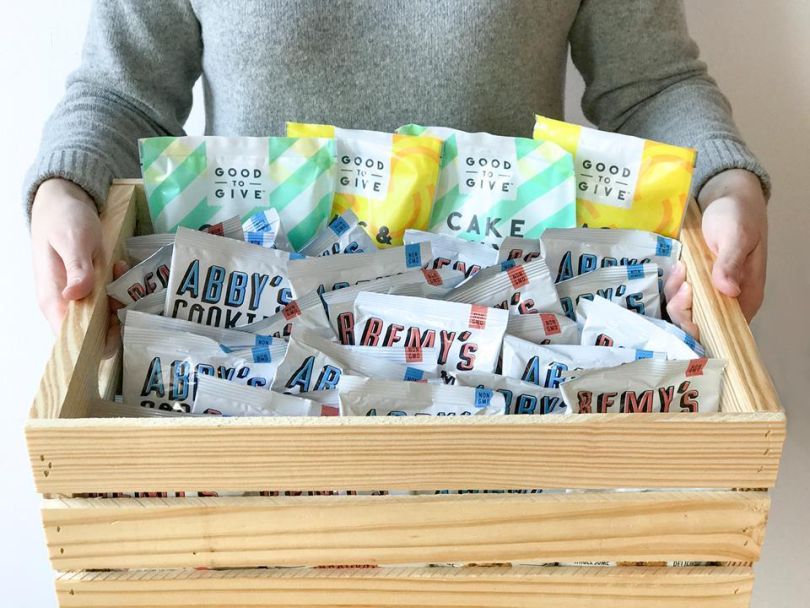 Raising a child with a food allergy requires parents to be hyper-vigilant about the foods they bring into their homes.
It also requires them to have bigger grocery budgets.
According to the Sean N. Parker Center for Allergy and Asthma Research at Stanford University, 8 percent of children in the United States have a doctor-diagnosed food allergy. These allergies increase the average yearly cost of raising a child by 30 percent.
"Families that deal with this live entirely different lives," said Safe + Fair Food Company CEO Will Holsworth.
Safe + Fair makes clean label food for consumers with food allergies. There's no set definition of what makes a product "clean label," but the overarching idea is that these foods contain ingredients that are natural and easily recognizable or understandable.
While natural and organic foods are two of the consumer packaged goods industry's fastest-growing segments, the allergy-free food market remains dominated by niche mom and pop brands.
"Mainstream food isn't getting into this because it's cost prohibitive," said Holsworth. "It costs us a lot of money to employ 14 pages of allergy testing protocol in every facility we manufacture."
One way the company cuts costs is by avoiding the grocery store, instead selling its products directly to consumers online. According to Holsworth, it would be expensive to get Safe + Fair's products in stores, so the company decided to go the digital route, both in its go-to-market strategy and marketing.
Safe + Fair's online store currently stocks cookies, cake mix and mac and cheese. All of its brands are developed in house, and the company plans to introduce 25 to 30 new products over the next four months.
"These families need more than cookies, brownie mix and cupcakes," Holsworth said. "They need pasta sauce and meals. We're beginning to commercialize all that food."
Safe + Fair was founded as Skeeter Snacks by Dave Leyrer and Pete Najarian, both of whom have children with severe food allergies. Holsworth, a former SVP at Pepsi and president and chief growth officer of Muscle Milk, joined the company as CEO in October 2016. Under his direction, the company expanded the scope of its offerings while focusing primarily on making clean label food.
The company has a current headcount of nine people, with the team distributed across several states. Holsworth said the company will donate 3 percent of all proceeds to Stanford's allergy and asthma research center.
"This issue is becoming more prevalent and severe," said Holsworth. "We have the chance to step forward and do the right thing for a community. This is a good moment in time for allergy-free food and clean label food."