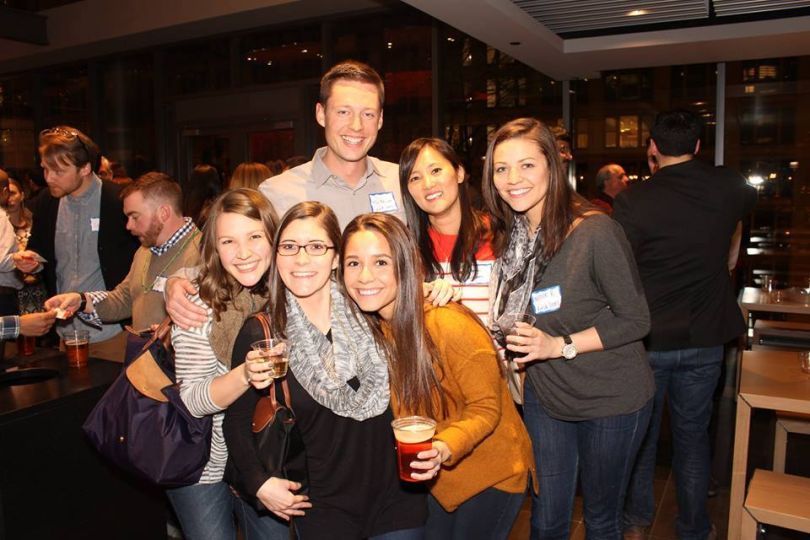 Choices are hard, so don't make them. Instead, trust us to tell you what the week's best Chicago tech events are. This week's selections include a speed dating event connecting engineers with entrepreneurs, a talk on outsourcing agile and a breakfast for women in tech. Check out the complete list below, and if you'd like more to do, head over to our full events calendar.
Outsourcing Agile: Against All Odds, March 19 at 6 p.m.
Learn how to implement agile practices in offshore and remote development teams from Tommy Norman, director of agile operations at Nashville-based dev shop Acklen Avenue. Food will be provided and there will also be an opportunity to network with attendees.
Spring Into Sprout With Queer Tech Club, March 20 at 5:30 p.m.
Chicago's Queer Tech Club is kicking off its spring slate of events with a trip to Sprout Social's headquarters! In addition to learning about Sprout, attendees will have the opportunity to network and enjoy food and drinks.
Startup Speed Date: Creative Enterprise Edition, March 21 at 6 p.m.
Are you an entrepreneur with an awesome idea or a developer looking to work on something exciting and new? If so, you'll want to check out this mixer, which aims to help developers and entrepreneurs connect and share ideas.

Intro to Product Management By Trunk Club Product Manager, March 21 at 6:30 p.m.
Learn the ins and outs of what it's like to be a product manager from Matt Holihan, a PM at Trunk Club. Holihan will share his experiences and challenges and offer advice on how prospective product managers can get a foot in the door.

Women In Tech Breakfast, March 23 at 7 a.m.
This event will feature lightning talks from some of Chicago's female tech leaders. Breakfast will be served prior to the talks and there will also be opportunities for networking.