When it comes to immigration, technology is often an afterthought.
Envoy Global is attempting to change that. 
We spoke to three leaders to learn more about how Envoy has grown — and the opportunity they have to help a global population through tech.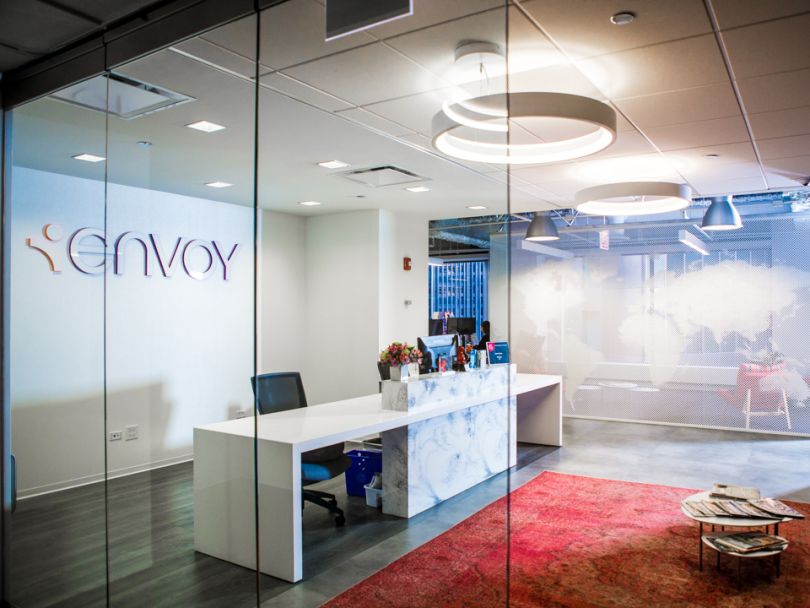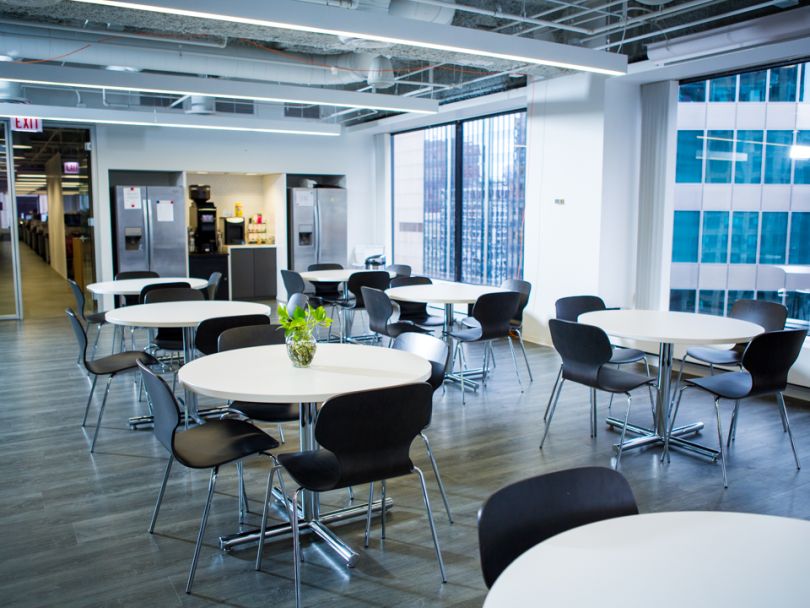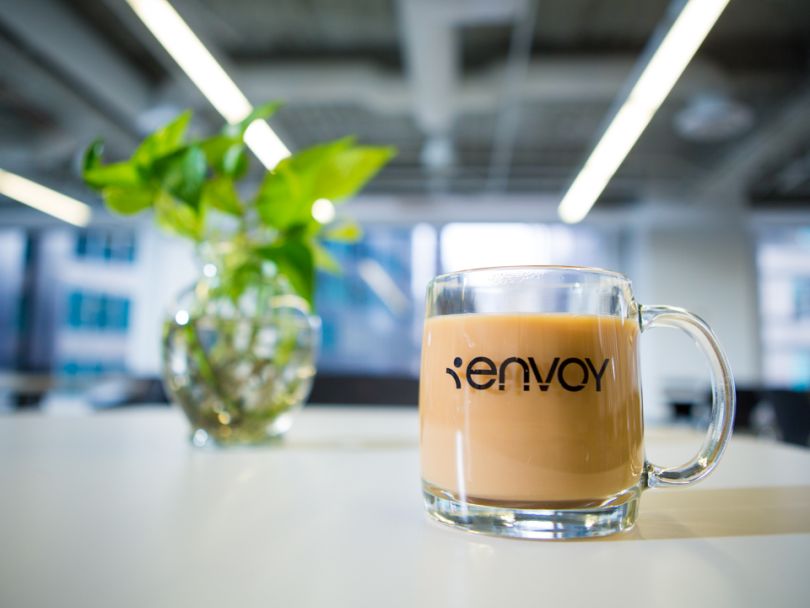 FOUNDED: 1998
EMPLOYEES: 94 local
WHAT THEY DO: Envoy provides attorneys and a platform that helps companies navigate U.S. immigration policies, work through the complexities of global work permits and visas, and manage a global workforce.    
WHERE THEY DO IT: Chicago
WHO THEY HELP: 30,000 immigrants, visa workers and expats around the globe.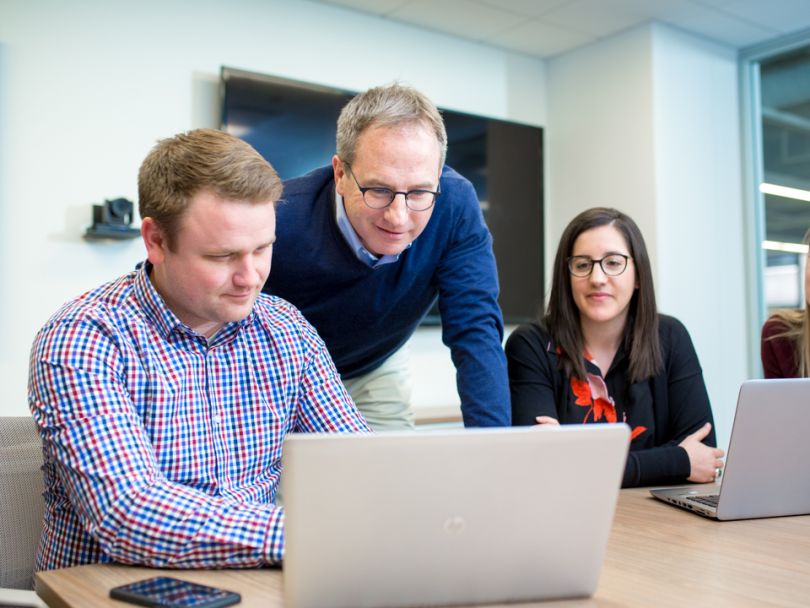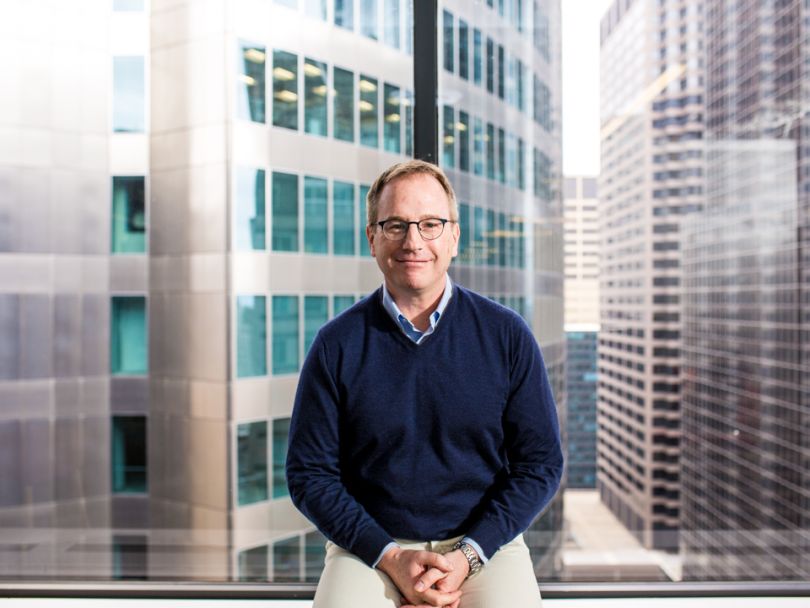 Dick Burke, CEO             
As CEO, Dick Burke is focused on building a strong team, determining Envoy's strategy and ensuring all teams work together to execute that strategy.
BEYOND WORK: He loves spending time with his children.
I understand you joined in 2015 when Envoy transitioned from a privately held company to taking on venture capital. How did you help lead that transition?
I was hired to scale the business. I had recently left Apartments.com following its sale and was attracted to Envoy's mission, addressable market, competitive landscape and backing. Since then, we've more than tripled our rate of growth by hiring and developing a great team to lead improvements in our platform and relentlessly focusing on our customers' needs.
How has the company evolved from when you joined to where it is now?
The majority of our changes have been focused in two areas — the quality of our service and our technology platform. To improve the quality of our service, we've increased the experience level of our team, enhanced their connection with our customers by being more accessible and proactive, expanded our ability to secure work authorizations across the globe and demanded that we deliver exceptional service.
Meanwhile, we've increased the functionality of our technology platform for securing a visa in the United States and launched software that simplifies the work authorization process in foreign countries. As we work with larger organizations, we've built out capabilities that help companies manage their entire foreign national populations, whether or not they used us to secure their work authorization.
What challenges came with scaling the company? Opportunities?  
The biggest and most persistent challenge is recognizing that what got you to $10 million won't get you to $20 million and then $50 million. We view ourselves as a perpetual work in progress, so we're always evolving.
Scaling creates opportunities to develop new skills, learn new concepts and grow at an individual and company level. Change is hard, but if you can persevere, coming out the other side is extremely rewarding personally and professionally.
Where do you see Envoy in one year? In five? 
We're going to keep listening to our customers and develop offerings that make it easier for them to hire and manage their employees across borders. We want to remove as much of the friction from the immigration process as possible, giving employees and leaders more peace of mind in an increasingly challenging and uncertain time.
We want to remove as much of the friction from the immigration process as possible."
What issues are most pressing when it comes to immigrants in the workforce? What role can Envoy play in addressing those issues? 
Our country needs a debate based on facts and premised on the reality that immigration reform is a "both/and" issue, not an "either/or" one. Our 1,000-plus customers (and the 400 others we interview for our annual Immigration Trends Survey) make clear that they can't find enough U.S.-born talent to meet their needs and that STEM workers create jobs through their innovations. If the process of securing a visa to the U.S. becomes too onerous, it will either delay work at these companies or they'll move overseas.
Sensible reform addresses the persistent gap between the supply of U.S.-born STEM talent and the demand for it. It addresses those instances of abuse that make people question the entire H-1B program.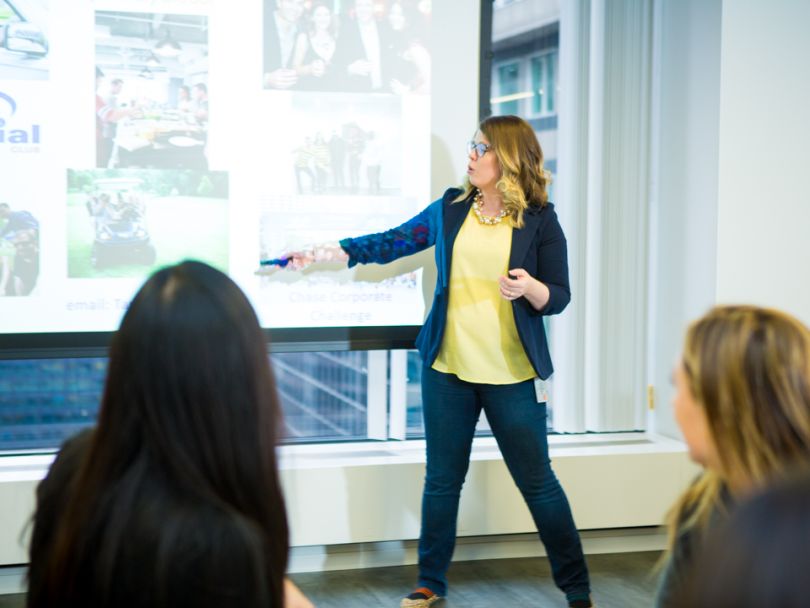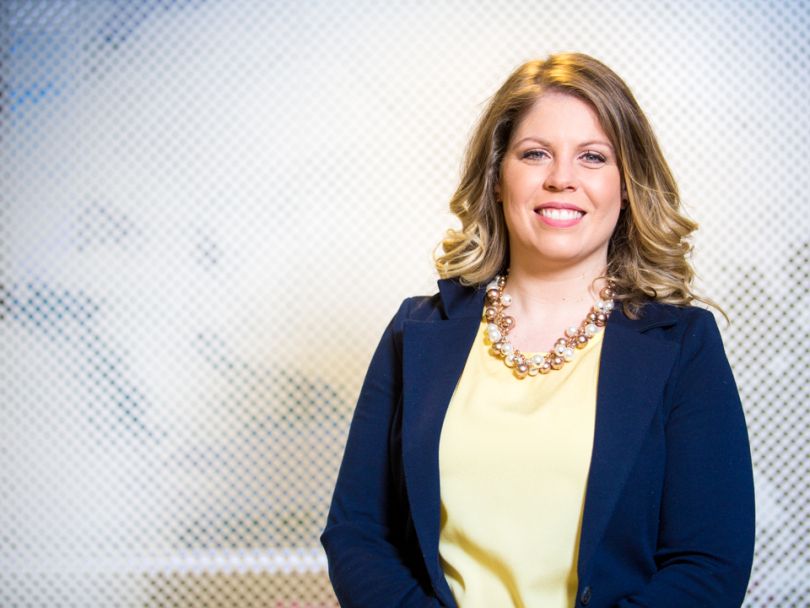 Lindsay Dagiantis, Vice President, Human Resources
Lindsay Dagiantis' team is responsible for all things people and culture at Envoy. Her team manages the employment brand, recruits candidates, onboards new hires and engages with all employees throughout their time at the company.
BEYOND WORK: Lindsay taps into her classical music roots listening to Vivaldi and Bach any chance she gets.
What was your biggest hiring challenge as you scaled?   
Companies add to their culture with the people they hire. As we scale, it's important that we don't lose sight of who we are, what our value is to a potential employee and ensuring that we give our team members the tools and experiences they need to succeed. That requires more internal choreography and collaboration across teams and looking at the short-term and long-term success measurements of hiring great talent.  
A new hire's first month is focused on giving them the map to their journey here at Envoy. From there, we add milestones in the form of specific learning objectives throughout the next five months. It's intentional, meaningful and adds to the skills and potential our new hires bring to Envoy.  
What traits do you look for in a candidate?  
In a growing company like Envoy, you have the opportunity — and are expected — to make an impact and be visible quickly. We want candidates who are curious, passionate and innovative in their field and in the immigration and HR tech space. Our company values transparency and candidness in our pursuit to provide empathy, clarity and results for the team and customer.
How has your culture evolved from when you started?
Envoy's business and culture have evolved as we have scaled. We went from an immigration law-first business to a technology platform servicing the needs of HR and their foreign nationals. This evolution is key to who we are and influences how we want to continue growing our culture moving forward.
Meanwhile, the diversity of our customers, their needs and the national conversation around immigration have all impacted how we approach our culture.The people we've hired have so much drive and creativity to make our mission of helping people work anywhere in the world a reality.  
 
Immigration and technology are not typically used in the same sentence, so breaking that barrier continues to be a great opportunity."
What's a major challenge facing the immigration tech industry? What are you doing to help your team overcome it?  
Immigration and technology are not typically used in the same sentence, so breaking that barrier continues to be a great opportunity. We help our customers manage their global workforce, making it easier for their employees to work anywhere in the world. With HR tech, the challenge always boils down to: "How does this help the business move faster, drive innovation and attract and retain employees?"
We try to overcome these challenges with extensive training in the industry, our product and the ways each team interacts with the others.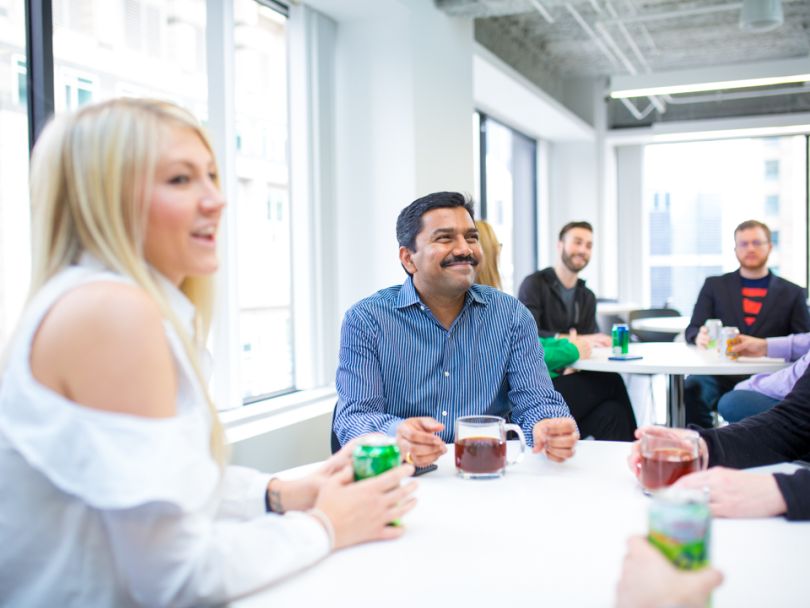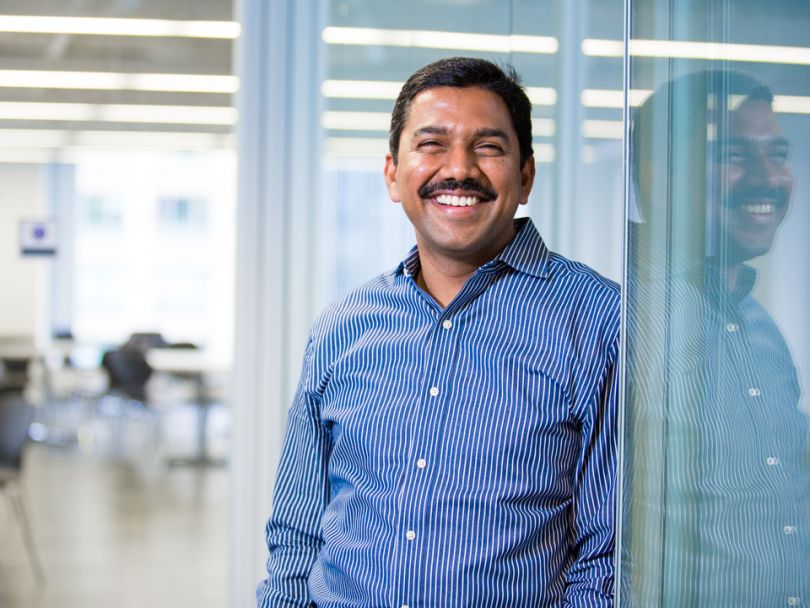 Mahi Inampudi, Chief Product and Technology Officer
Mahi Inampudi works with his team to build immigration software that companies use to manage their global and visa-dependent workforces, with the end goal of simplifying complex processes. As a first-generation immigrant, he said he loves working on a mission he can relate to.
BEYOND WORK: Mahi enjoys watching TV and movies with his family, covering the span of Bollywood, Hollywood and Telugu movies.   
Can you describe Envoy's product in more detail?
Every business in America today depends on technology, but there aren't enough software developers in the country to drive innovation and support those businesses. It's the same in many other developed nations around the world. Global immigration is typically the missing piece for companies.
We help companies navigate the complexities of immigration by combining the best technology with the best attorneys. This allows businesses to hire and retain foreign nationals, as well as deploy employees to other countries.
Every business in America today depends on technology but there aren't enough software developers. [...] Global immigration is typically the missing piece for companies."
Where do you see Envoy's product going in the next year? In five?
We believe advancements in big data and data science could help simplify the immigration process. Global immigration is complex — imagine keeping up with 190 countries' immigration laws and changes — and we believe the role of technology in that process will become even more critical.
 
What barriers persist in the work environment for employees from other countries? How does Envoy's tech address those issues? 
People are the most important asset for nearly every company. It's all about making them work together. When it comes to managing a global workforce, companies still struggle in two areas: communication and collaboration and deploying staff members to the right country. While communication and collaboration technologies have significantly evolved, companies still need the expertise to be present in the right country at the right time.
At Envoy, we are addressing the second area, especially around immigration. We believe combining our technology with immigration attorneys allows companies to tap into the true potential of their global workforce.