No one wants to spend their entire summer in the office, which is why many Chicago tech companies offer seasonal benefits. Designed to let employees spend more time soaking up the sun, these benefits vary and include everything from outdoor volunteer opportunities to boat cruises and themed barbecues.
We asked three Chicago tech companies about their summer events and initiatives, and why it's so important to switch things up a bit once the weather gets warmer.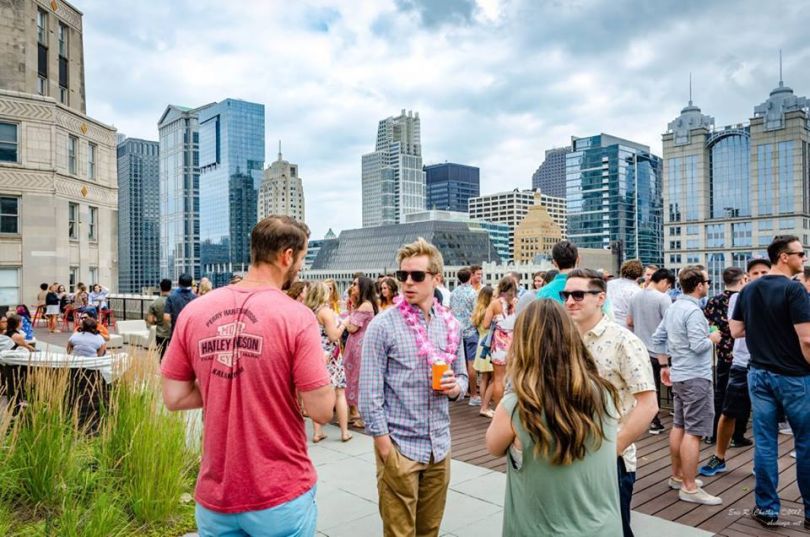 VelocityEHS develops software designed to make it easier for companies to manage and hit their environmental, health and safety goals. Its software is used by over 12,000 companies working across a variety of industries, including construction, pharmaceuticals and transportation. In addition to company-wide events, VP of Human Resources Rachel Kaiser said individual teams organize their own unique summer outings.
How do you help employees spend more time outside in summer?
We understand how important it is for employees to enjoy the beautiful summer weather after a long and cold winter. That's why, between Memorial Day and Labor Day, we have summer Fridays so employees can get out of the office a little early to start their weekends. We also have a rooftop deck with amazing views of the Loop and Chicago River that employees can have their lunches or team meetings on.
Do you hold any special events or company outings?
Each year, we host a big summer party for employees on our rooftop deck. It's a great opportunity for everyone to take an afternoon away from their desks and get outside together. The individual departments also plan various team outings during the summer. For instance, the sales incentive committee plans and executes a variety of sales team outings, like paintball, boat cruises and Cubs rooftop events.
Why is it important to VelocityEHS to offer these summer benefits?
Employee work-life balance is an important value at VelocityEHS, and initiatives like summer Fridays and team outings are our way of ensuring employees get a chance to get out and enjoy some time outside of the office during the summer.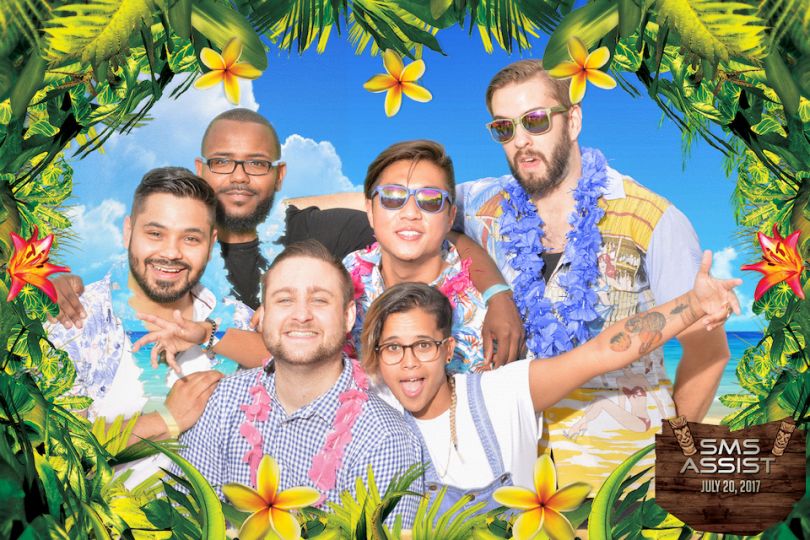 SMS Assist's technology is used by property management companies to streamline and simplify their repair and maintenance strategies. The company's subcontractor affiliate network is made up of over 20,000 service providers and stretches across the country. Human resources coordinator Callie Frey said the company's summer initiatives stretch far beyond its annual summer barbecue.
How do you help employees spend more time outside in summer?
We adjust our dress code to allow warm weather wear in the office and offer many outdoor options for our SMS Serves volunteering events. Participating in events like Green City Market, Special Olympics Chicago and the J.P. Morgan Corporate Challenge are just a few events SMSers can take part in during the summer. Our health and wellness committee also hosts recurring outdoor events like beach yoga and supports citywide initiatives like Chicago Bike Week. In addition, our location near the lakefront allows employees to take walks on the beach during their breaks.
Do you hold any special events or company outings?
We host a themed outdoor summer party every year that allows SMSers to soak up the sun and have fun with their coworkers and peers. Last year we hosted a luau-themed party at the Oak Street Beach with food, hula and limbo. In addition to our summer parties, we provide everyone the opportunity to attend one of the Cubs versus White Sox crosstown classic games so all SMSers can cheer on their home teams.
Why is it important to SMS Assist to offer these summer benefits?
Summer benefits are necessary after the long Chicago winters. Getting outdoors to enjoy the summer weather together as a team helps build camaraderie in the office. Taking a moment to step outside the office to smell the roses can also lead to a less stressful and happier work environment.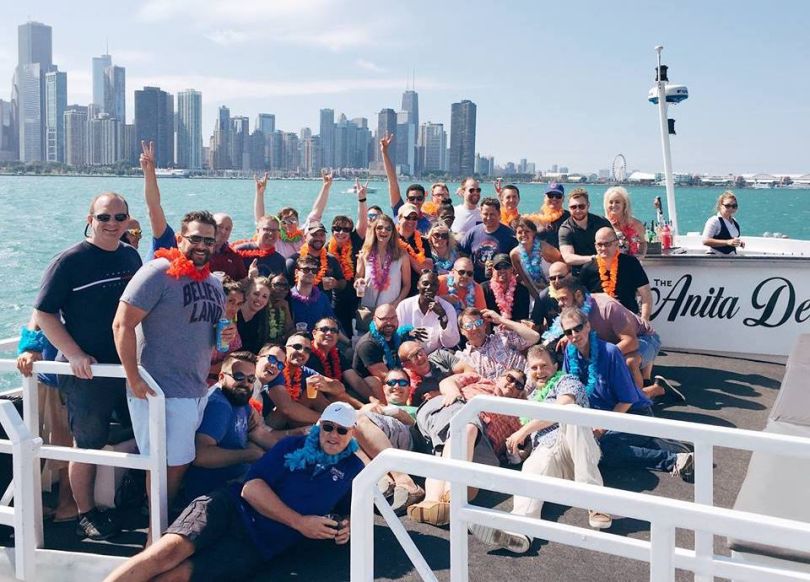 Cloud consulting firm 10th Magnitude helps businesses operate more efficiently, become more agile and make better use of their data. The firm specializes in building solutions powered by Microsoft Azure and was named the tech giant's 2017 Hybrid Cloud and Infrastructure Platform Partner of the Year. According to VP of Talent Mike Denton, the company gathers employees in Chicago each summer for a summer get together that culminates in a boat party bash.
How do you help employees spend more time outside in summer?
Getting outside is important for many reasons: You get to breathe in fresh air, give your eyes a break from the monitor, soak in some vitamin D and so on. We're fortunate our office is in the Civic Opera Building, which has a terrific fifteenth floor patio with fast Wi-Fi and plenty of soft seating. It's easy for us to take meetings or have lunch — emphasis on lunch — outdoors. There is a large grill and pergola with a mini outdoor kitchen and bar that's open for daily use. Every few weeks we grill burgers, chicken, veggies — you name it. You'll even find the occasional grilled mixed berry cobbler with ice cream. The patio is also open after hours, so we can easily pack some coolers and host our own evening activities. Trivia night is a recent favorite!
Do you hold any special events or company outings?
As a firm with multiple offices, it is incredibly important to find ways to bring the entire team together. Our biggest event is a two-to-three-day summer outing. It's filled with various trainings and team meetings. It's all very important stuff, like meditation and learning to do improv. The outing is capped with a fairly lively boat party, a three-hour tour of the Chicago River that ends at one of the bars on the harbor. The best part is that our team continues to grow, so every year we need to keep upgrading to a larger boat.
Why is it important to 10th Magnitude to offer these summer benefits?
We strive to be a "best place to work," but winning awards can't be the goal. Sure, we've won that honor before, but we want to be a great place for people to call home simply because we believe it's the right thing to do — and frankly, a lot more fun. We value things like innovation, camaraderie, celebrating success and, most of all, our culture. Our fun "summer benefits" are a thing because the organization encourages it and the people make it happen.