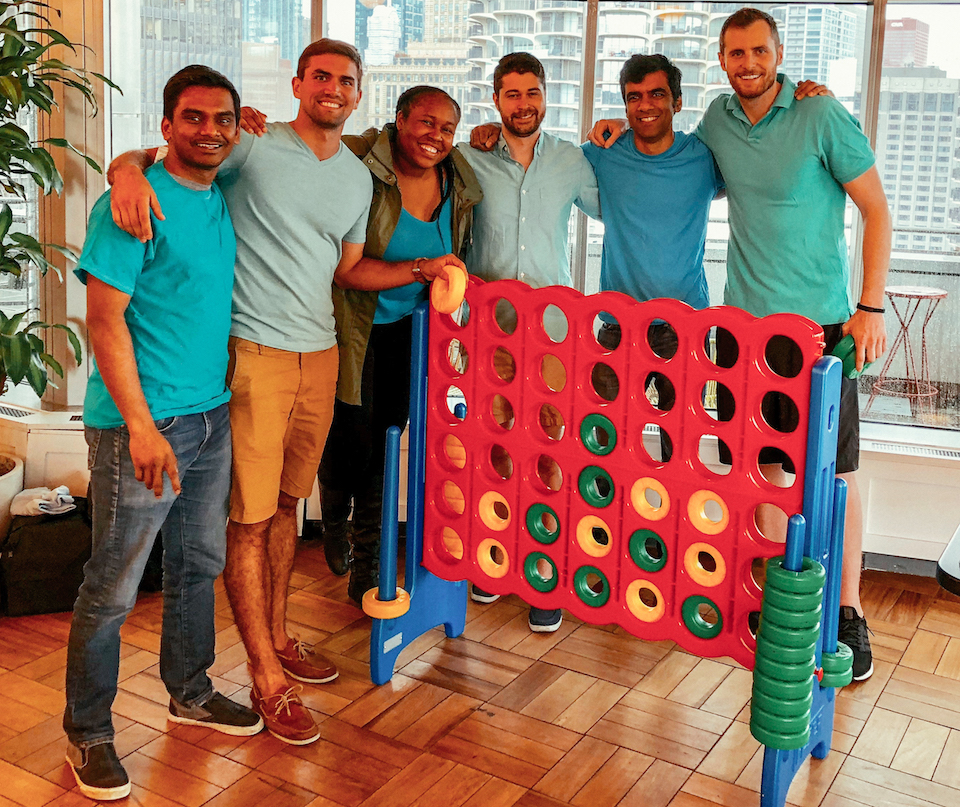 Colin Keeley was facing a problem anyone living in a big city will be familiar with: a lack of storage space.
At first, he did what many native Chicagoans would do. He kept his excess stuff at his parents' place in the suburbs.
Keeley eventually grew tired of this storage hack, which required him to drive an hour each way to retrieve and drop off equipment. This inspired him to launch Bevy, a rental platform for space-starved consumers.
Bevy provides everything you need, but don't want to own, for amazing experiences."
"Bevy provides everything you need, but don't want to own, for amazing experiences," said Keeley. "We curate the best and easiest-to-use equipment and provide everything you need for camping, tailgating, karaoke and more."
Although Keeley was inspired to launch Bevy by a lack of storage space, the startup's mission is to be much more than a rental platform. Its goal is to help millennials "own less and live more."
"Millennials understand that experiences provide more joy than possessions," said Keeley. "They're well-versed in the generational shift between ownership and access. These are the people using Netflix for television, Uber to get around and Spotify for music."
The majority of Bevy's rental packages, or "experiences," are centered around outdoor activities. That said, there's also a Nintendo Switch and Oculus Rift available, a package containing cleaning supplies and even an air mattress up for rent. All rentals run six days and Bevy, which owns all the items, covers delivery and pickup.
Bevy's focus on facilitating experiences means that its rental packages come with more than the bare essentials. For example, the $125 "ultimate camping" experience includes a five-person tent, two sleeping bags and two sleeping pads — items most people would consider essential for camping. But the package also features a camping stove, cooler, cooking equipment, headlamps, two folding chairs and a Bluetooth speaker.
According to Keeley, the Oculus Rift — the rental of which runs $85 and comes with a gaming PC — is the platform's most popular item, followed by camping and beer pong equipment.
Keeley sent a survey to 250 family and friends prior to launch to source the startup's initial line of items, with new rental packages added based on user demand and the season.
"I think there will be a lot to learn about what experiences work when it's not 70 degrees and sunny every day," Keeley said.
Bevy is currently only available to those living in Chicago, although there are plans to expand the service to the suburbs soon and into new cities sometime in 2019. The company has a headcount of seven and was a semifinalist in the 2018 University of Chicago New Venture Challenge.