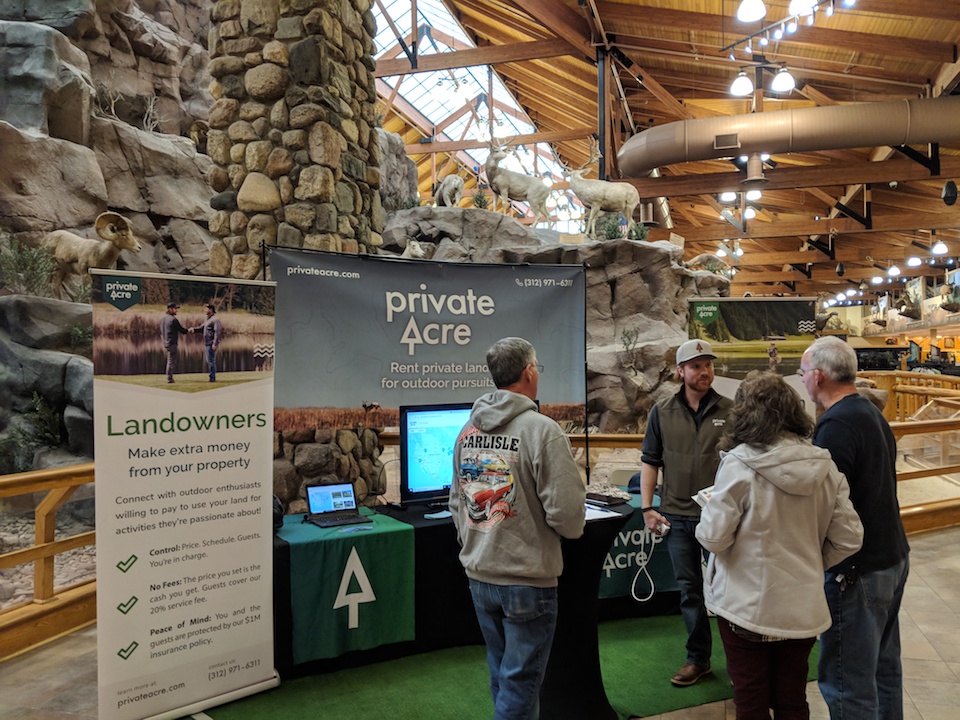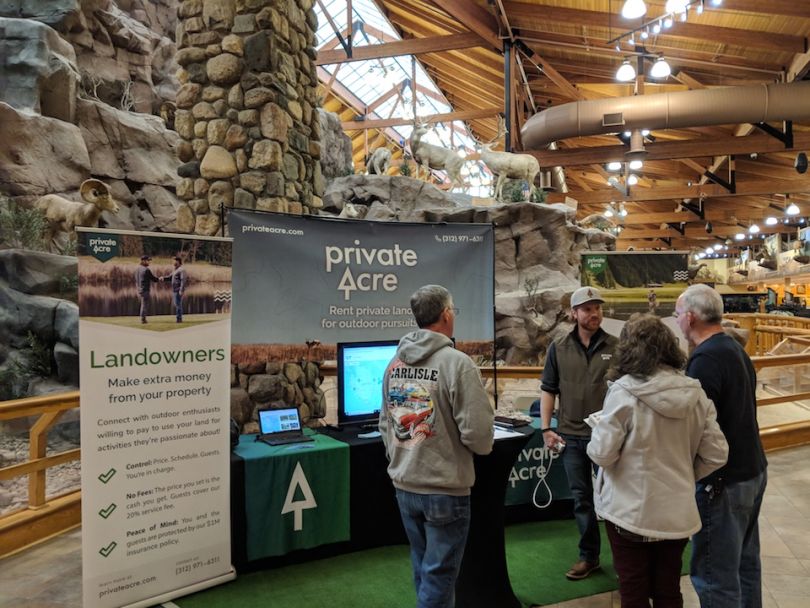 There are a lot of pluses that come with living in a big city like Chicago. Easy access to the great outdoors isn't one of them.
PrivateAcre is a new Chicago startup that makes it easier for city slickers to get outside and enjoy all nature has to offer.
"PrivateAcre is a marketplace that connects landowners with people who are looking to get outdoors," said president and co-founder Erik Johnson. "You can look at it as Airbnb for the outdoors."
While PrivateAcre works a lot like Airbnb in that users can easily browse listings and book, the startup differs in that it's more focused on experiences than accommodations. While some listings feature lodging or the option to camp, others are targeted at day trippers looking to spend a day relic hunting with metal detectors, shooting guns or scuba diving.
Johnson connected with his co-founder over a shared love for the outdoors, and lamented about how living in Chicago made getting out into nature harder. The pair began work on PrivateAcre in late 2017.
We like to describe PrivateAcre as a way for the younger generation to rent the outdoors."
Each PrivateAcre listing is split into different packages, with higher-tier packages typically offering users the ability to do more activities. Some packages feature guides who teach the finer points of everything from skeet shooting to canoeing and picking, drying and packaging dates.
While those who grew up with outdoors activities might not feel they need a guide, these professional-led packages help make PrivateAcre more accessible to first-timers.
"We crafted this in a way that's more approachable to a younger generation," said Johnson. "We like to describe PrivateAcre as a way for the younger generation to rent the outdoors."
Airbnb and Uber have proved people will admit strangers into their homes and cars to make extra cash. However, Johnson said he discovered that isn't always the case with landowners, so the company created a private listings feature. PrivateAcre also works with local game wardens to help ensure users are only participating in activities they paid for.
The platform is free to join and all property owners are provided free insurance. Owners set their own rates and PrivateAcre takes its cut in the form of a service fee paid by guests.
"We're essentially a free advertising platform," said Johnson. "We do a lot of advertising for properties and have a relationship with Cabela's. For small business owners, we tell them to think of this as an extension of their existing business."
The majority of PrivateAcre's 30 public listings are concentrated in the Midwest and Northeast. Johnson said the company will continue to grow that number in 2019, with the Cincinnati tri-state area its prime target for expansion. PrivateAcre is based out of 1871.