For many restaurants, life is a bit like how philosopher Thomas Hobbes once described the existence of humans: "nasty, brutish and short." But Tock, with its goal to help smaller restaurants gain a competitive edge through technology, is poised to change that. 
 
The company, which provides restaurants with a reservation, guest, and table management system, has already seen massive growth ― having launched in more than 100 cities across 23 countries since 2014 ― but they are just getting started. With new funding pouring fuel on the fire, they are set to rapidly expand their sales team so they can scale even faster in 2019.
 
We spoke with two members of Tock's leadership team to learn more about their plans to grow the business while helping restaurants overcome the challenges of a constantly changing marketplace.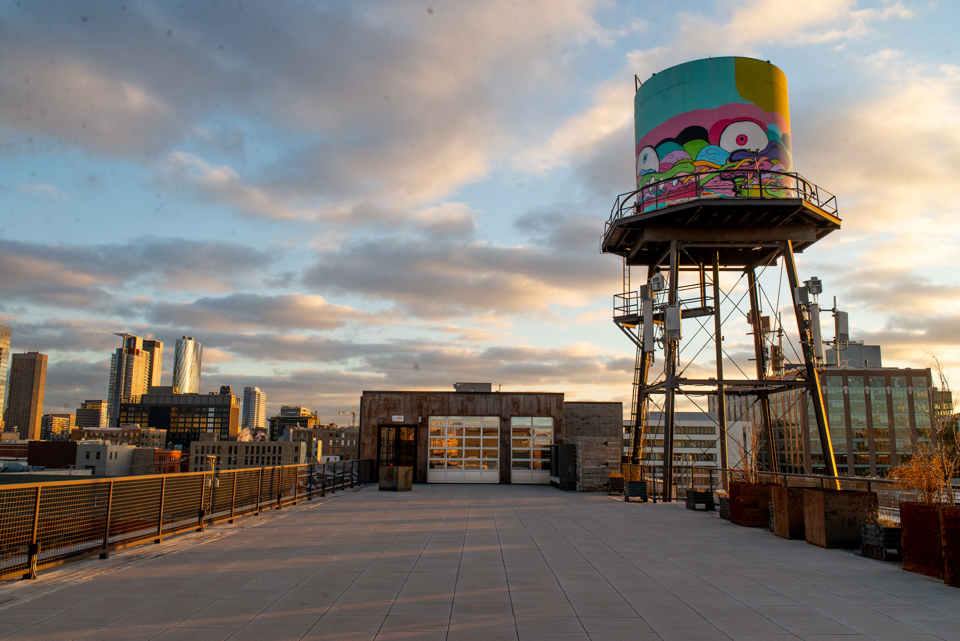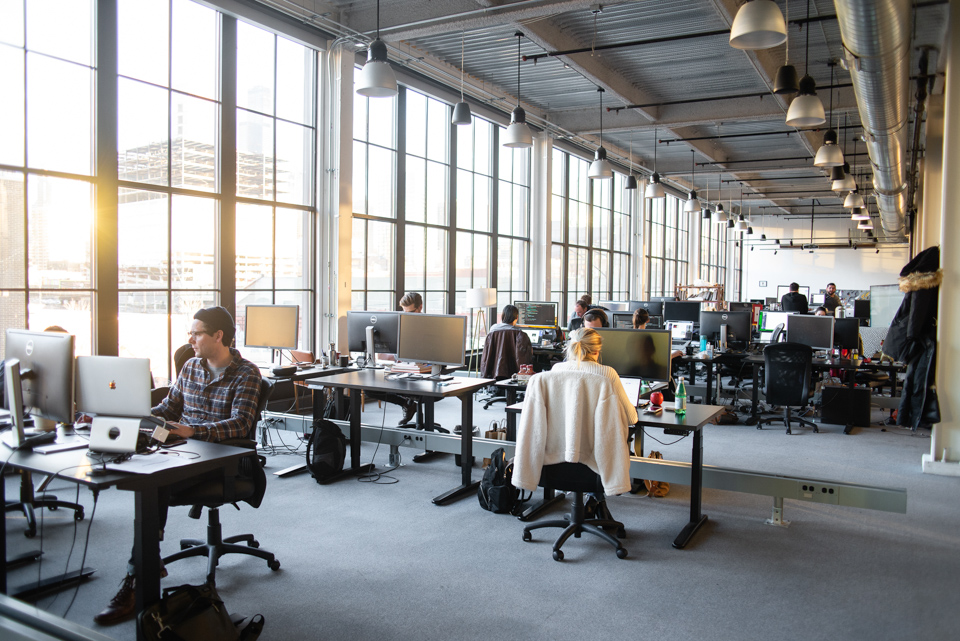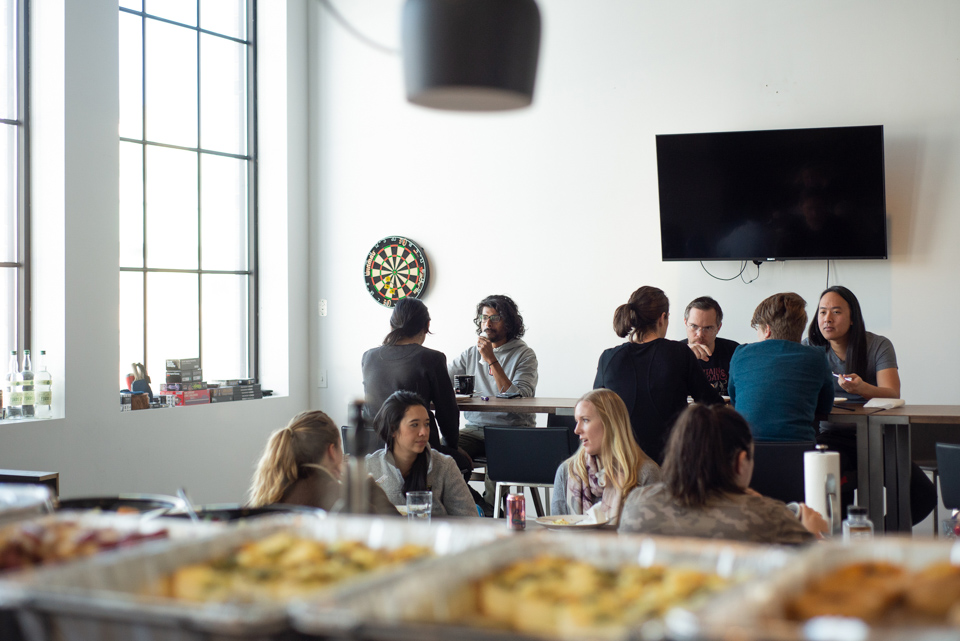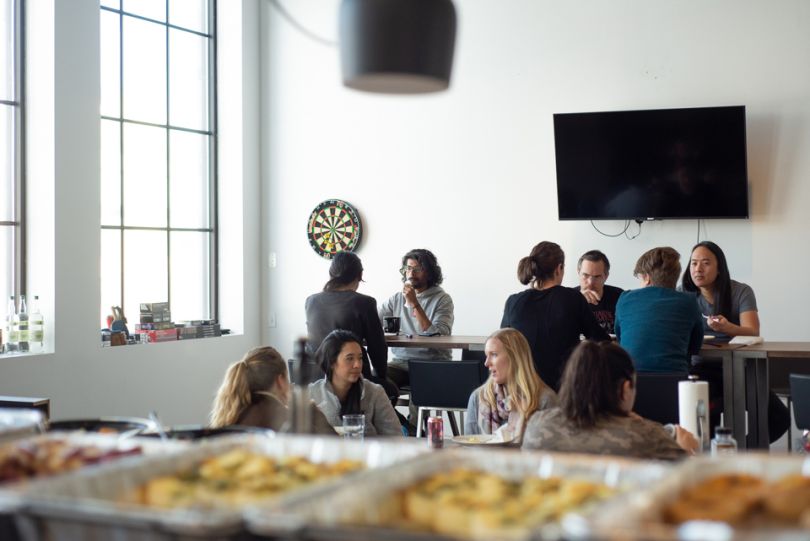 FOUNDED: 2014
EMPLOYEES: 55 
WHAT THEY DO: Tock is changing the way restaurants, wineries and event organizers think about and run their businesses through its reservation management system, which helps businesses of all sizes. 
WHERE THEY DO IT: Chicago
LET'S DO LUNCH: Tock employees can enjoy daily catered lunches — given Tock's platform, you can bet the food is tasty. Team members also have access to their rooftop patio (when the Chicago weather is cooperative).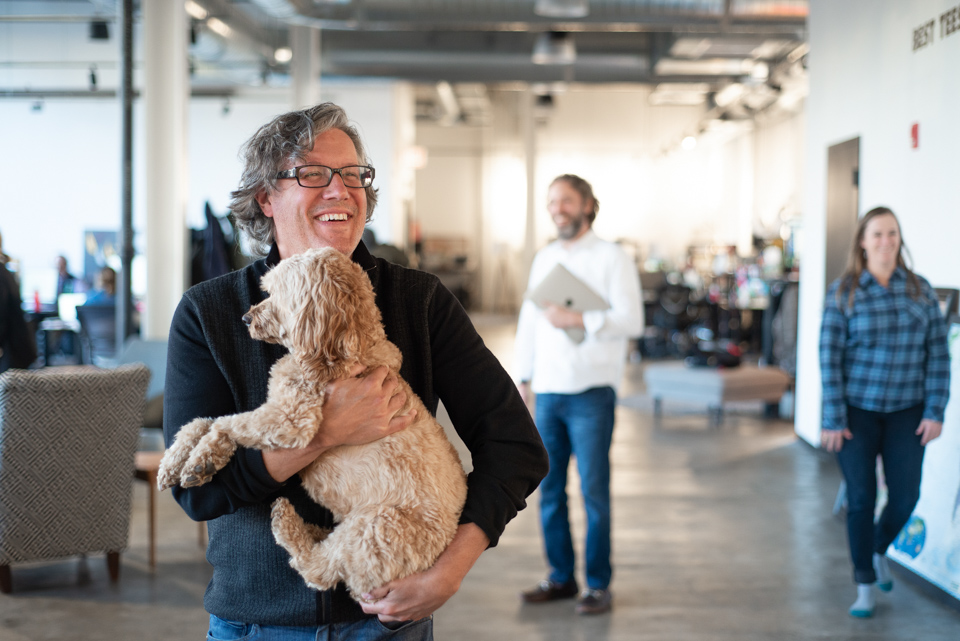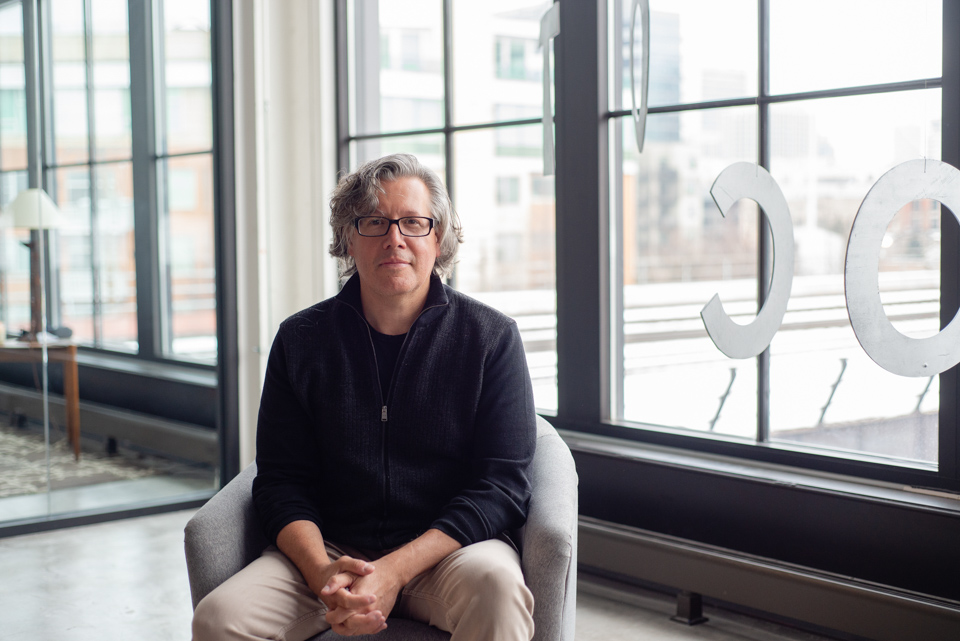 Nick Kokonas, Founder and CEO
Nick has his hands in all aspects of Tock's business, and he's on a mission to continue to give restaurant owners tools to thrive in the face of relentless change. 
BEYOND WORK: When Nick isn't helping out the chef-driven, smaller restaurants that might have gone out of business if it were not for Tock, he enjoys traveling, playing guitar and golfing. 
You have lots of experience in the restaurant industry. How did that perspective inform what you want to build with Tock?
As the owner of the Alinea Group of restaurants, I knew firsthand the problems with connecting restaurants directly with their diners. No-show diners, overbooking, food waste and many other problems accrued from the antiquated software available to the industry. With Tock, I aimed to solve my own problems first and, by doing so, set an example for the industry as a whole.
We heard you made a "crude" reservation system platform prior to founding Tock. What did that platform look like compared to where you've taken it today?
The original system was a simple, home-brewed booking system that was barely adequate to the basic booking needs of a restaurant. But, it still managed to set a revolutionary example to accept pre-payment and deposits for restaurant reservations, which was a first in the industry. 
With Tock, I aimed to solve my own problems first and, by doing so, set an example for the industry as a whole."
Flash forward to today — what is it about your work that inspires you?
I love helping all restaurants — but especially the chef-driven, passionate, bootstrapped small restaurants where Tock can make the difference between going out of business and living the dream.
What's unique about working at Tock? Who are you seeking to hire in the year ahead?
Paradigm shifts in industries happen with regularity, but only every 15 to 20 years. In the restaurant industry, that moment is now. The best part is that we are helping businesses achieve more — and those are the types of businesses that will not be displaced by technology but enhanced by it. Great quality restaurant service will still need people 20 years from now.
Our primary hires in 2019 will be in sales, customer support and training, as well as expanding our already very strong engineering and design teams. We've built the Ferrari of the industry, and now we have to learn to drive it fast.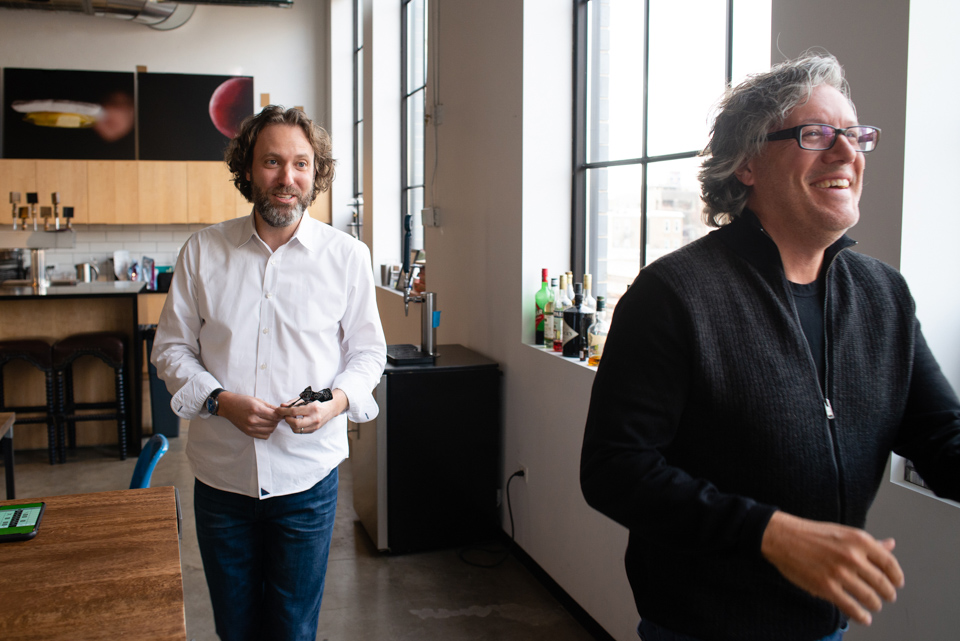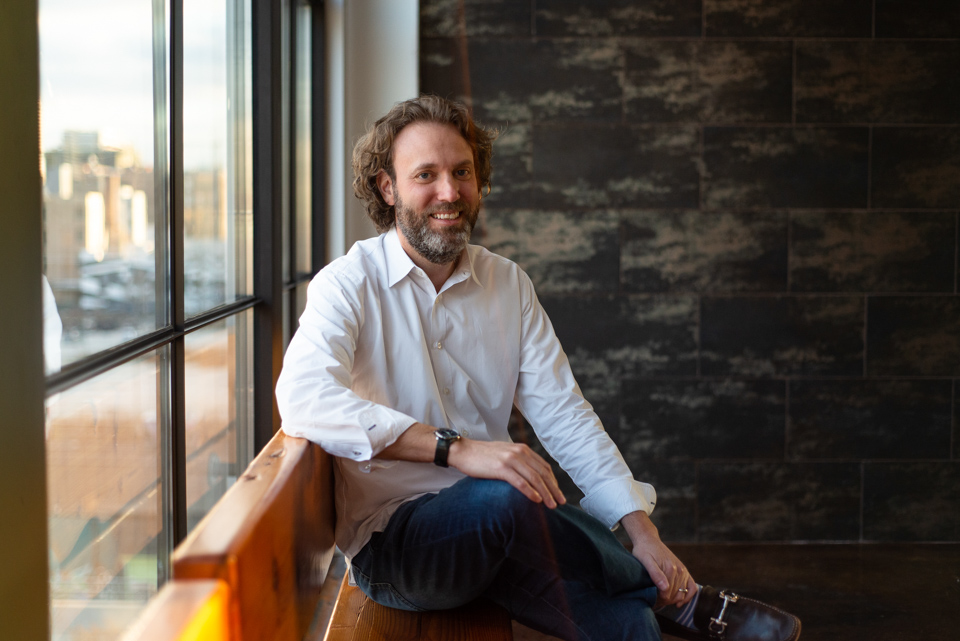 Jeff Kaplan, Chief Operating Officer
Jeff oversees the design and execution of Tock's growth strategy, with a focus on enabling the success of the direct sales, account management and business development teams.
BEYOND WORK: Jeff said one activity he leans on to clear his head is playing the drums. It's a daily reset that helps him prioritize and focus. 
Prior to Tock, you spent time at a variety of companies in a number of different roles. How do those experiences compare to what you're doing now? 
I've worked at large companies and bootstrapped two startups. This puts me in a unique position to understand how to grow and scale organizations. I have a good grasp on the types of people we need and the processes we have to implement to set Tock up for success.
I've made difficult decisions and mistakes, but I've also had huge wins and successfully sold companies. This diversity of experience provides me the with the framework necessary to instill a culture at Tock that is nimble and can change course on a dime if needed.
Tock recently raised a $9.5 million funding round. From an operations standpoint, what will that allow Tock to do in the short- and medium-term?
The purpose of the latest round of funding is to fuel our growth plans. Specifically, we are making significant investments in sales, marketing and account management in order to drive exponential growth. 
We are expanding in several directions, including building up our enterprise sales through large restaurant groups. We also want to continue to expand our global footprint and to enter into other culinary businesses, like wineries, breweries, distilleries and pop-ups.
What's in store for Tock in the next six months? One year? Five years? 
The next 12 months are all about growing our customer base — we want to continue to provide the tools restaurants and culinary businesses need to increase sales.  
We also are going to build upon Tock's already incredible customer base and loyal following. Five years from now, Tock will be where people can discover the best of everything, whether that's the best taco sold from an aerostar van, a brewery tour, a limited chef pop-up series, or eating at one of the world's best restaurants ―  it can all be booked on Tock.  
Our customers will refer other restaurants to Tock without any incentive and without us asking. When that happens, you know it was because we've delivered above and beyond their expectations." 
What inspires you about coming into work? 
In one word ― everything. The people at Tock are so passionate and take such pride in their work, which enables us to deliver the best software and customer support in our industry. There is no greater feeling than hearing how our software helped make a customer's life easier. 
Our customers will refer other restaurants to Tock without any incentive and without us asking. When that happens, you know it was because we've delivered above and beyond their expectations. 
Describe your ideal candidate. What characteristics or skills do they possess? 
Taking on competitors and challenging the industry norm takes a special person who has a fire in their belly and is highly competitive. At Tock, we are looking for people who are problem solvers, passionate, and detailed oriented. They also need to be team players who are empathetic. 
More importantly, just being a good human being goes a long way. It's almost ridiculous to say but remembering to be kind to each other is vital to a company's success. A person can write the best code or have the biggest sale, but if they don't respect their coworkers then we don't want them at Tock.