Syndigo has a lot going for it. 
In a way, you can think of the company as a brand new startup — only with the stability and staying power of a company that has been around for decades. Syndigo is the result of Gladson, a Chicago-based provider of digital asset and product information management solutions, which united six companies it acquired last year under one new brand.  
We caught up with the leaders of some of the company's most dynamic teams to see just what's going on over at Syndigo.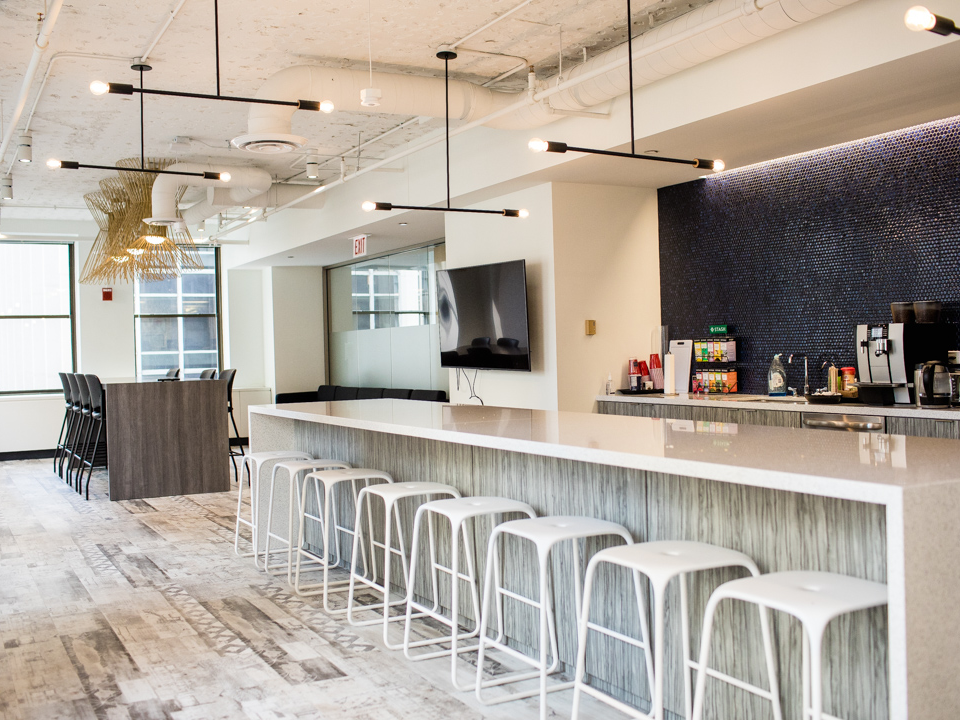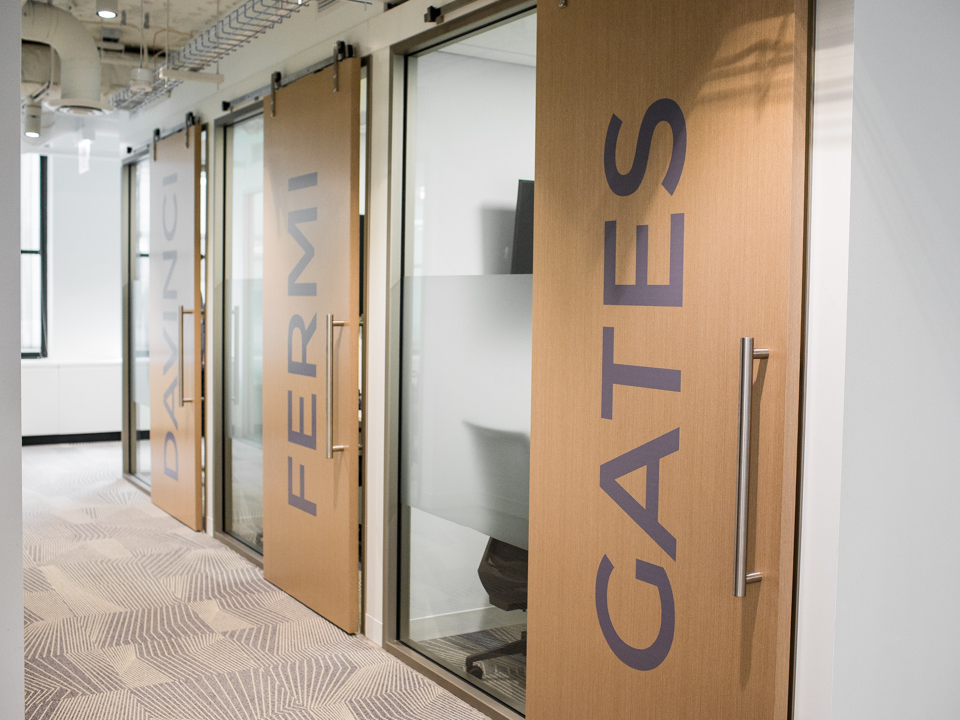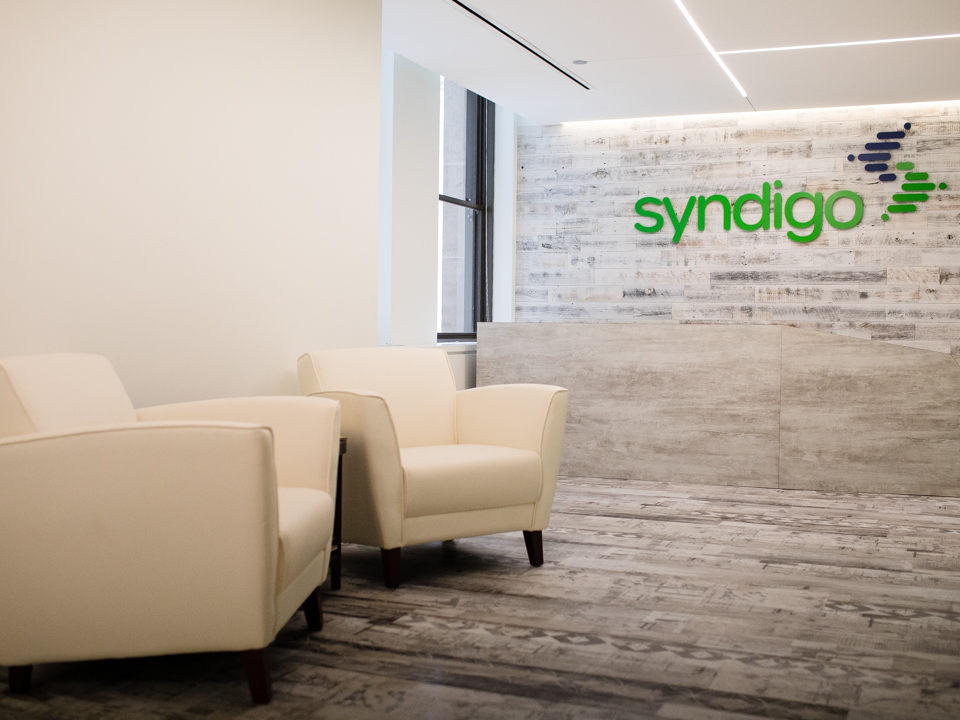 FOUNDED: 1971
EMPLOYEES: 110 in Chicagoland, 400 globally, including North and South America and Europe. 
WHERE THEY DO IT: The Loop, Lisle, Illinois and the rest of the world.
WHAT THEY DO: Syndigo provides an end-to-end product data and content management experience — and they do it for most of the biggest names in the game. 
PLENTY OF PERKS: Their downtown office features a rooftop deck, a game room and an FFC-managed health club. Also, its top performers head to President's Club each February for an annual retreat — last year was held in Punta Mita, Mexico.
A HEALTHY COMPANY: Syndigo data also powers its own nutrition app, Nutritionix Track, complete with data created by their on-staff registered dietitians.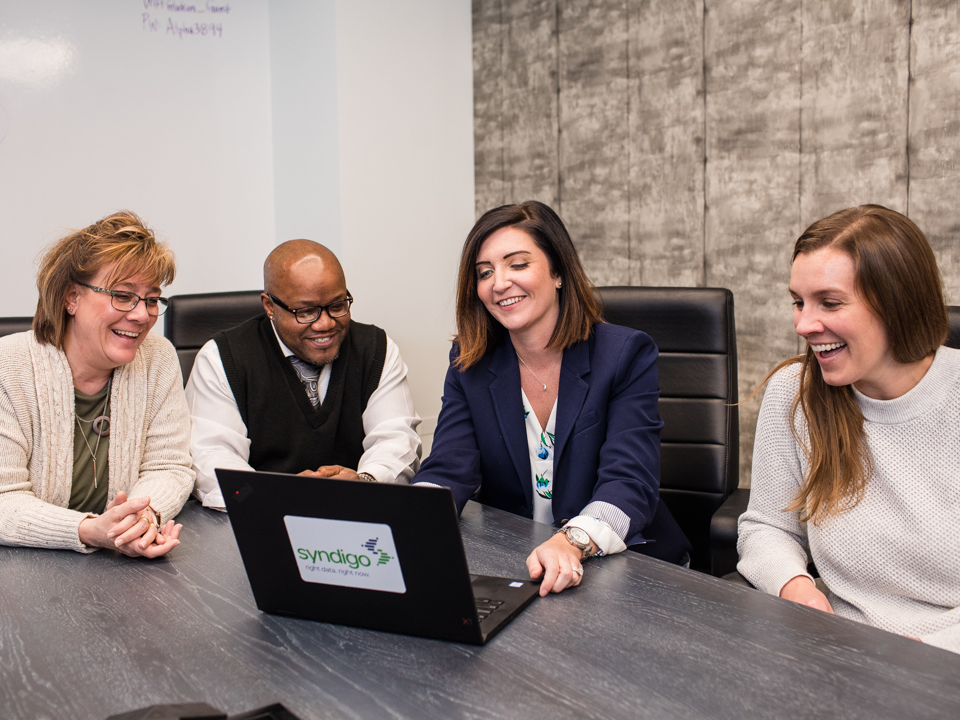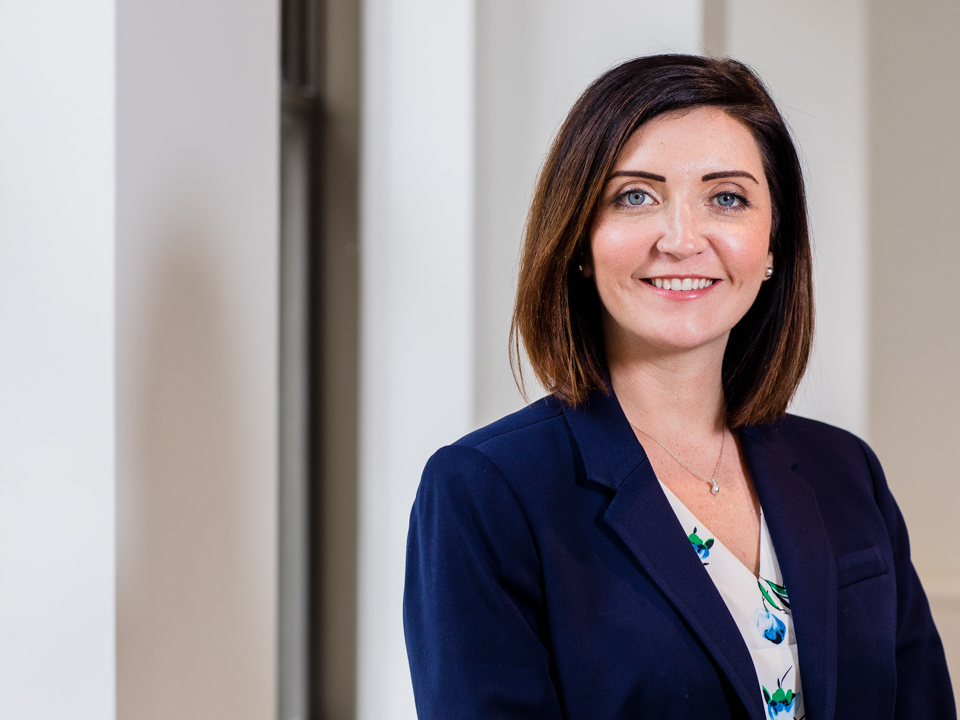 Jennifer Ley, Senior Director, Enterprise Client Development
Jennifer leads the enterprise client development sales team at Syndigo. With a slew of additional solutions being added under the Syndigo umbrella, these days it's her job to make sure that her team is keeping clients up to speed on how to convert their end customers in a more expeditious way.
BEYOND WORK: Jennifer is an accomplished singer who enjoys performing in front of an audience. 
You spend a lot of time working with clients. Who are they? What kinds of problems are you solving for them? 
We partner with clients of all sizes and in many industries. Among our brand partners, the problem most are facing is the difficulty of sending many forms of their product content to their retail or distribution partners in an efficient, effective manner. Most brands have very limited visibility as to how, when and from what source their product content gets distributed in the marketplace, and we help to break down those barriers and streamline their process to ensure visibility and speed to market.
What is the most interesting aspect of working with these clients? 
The most interesting piece to me is that no two companies' processes are alike. This requires us to understand each client's internal workflow in order for us to provide the best recommendations in terms of leveraging our system. This provides us with an opportunity to be more than just a SaaS vendor — it empowers us to be a consultative partner.
I enjoy the pace and the people at Syndigo, and I believe in the vision of our leadership team and their ability to deliver on their promises."
With Syndigo changing a lot recently — you've gone through a string of acquisitions and a rebranding — how has life on the ground changed?
Bringing companies together is always exciting, but each acquired company has its own culture and blending those can be challenging. I think the best part of these acquisitions is that we've created a culture of continuous learning and development for our employees. 
As we continue to expand our capabilities, we enhance the value we can provide. This means our team is always learning, growing and working to understand the greatest impact our solutions can make for each client. The ability to have so many different opportunities to address our clients business issues creates an exciting and collaborative work environment.
You yourself were brought on the team during an acquisition. What was it like being absorbed into Syndigo? 
Transition or change can be uncomfortable. I decided to look at this change as an opportunity for both personal and professional development. I enjoy the pace and the people at Syndigo, and I believe in the vision of our leadership team and their ability to deliver on their promises. It's also a lot of fun to work with our partners and watch their excitement as we change this space.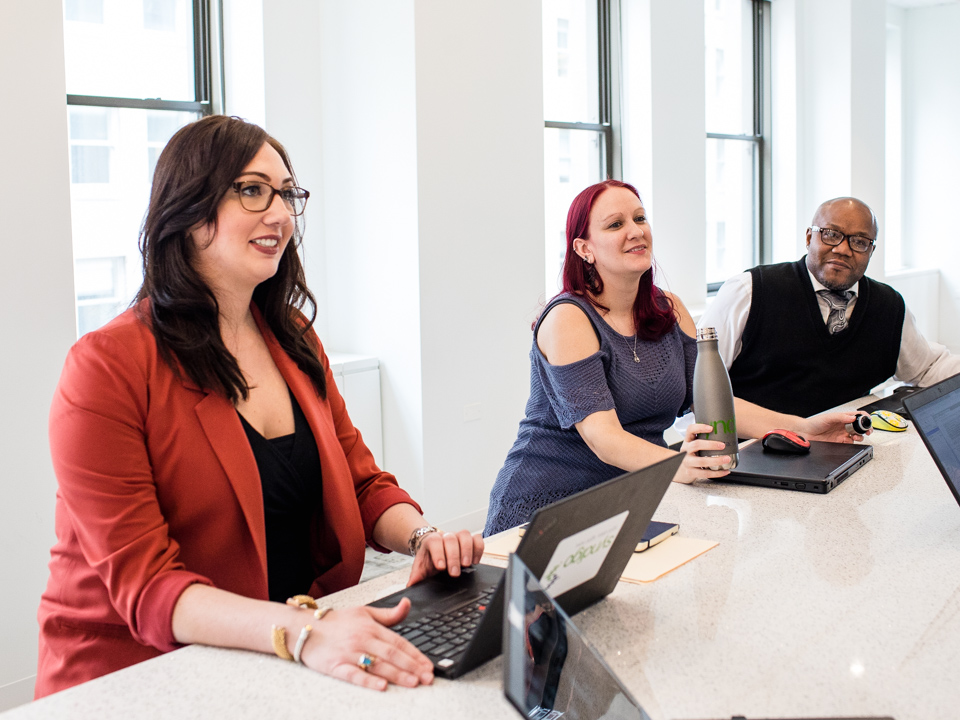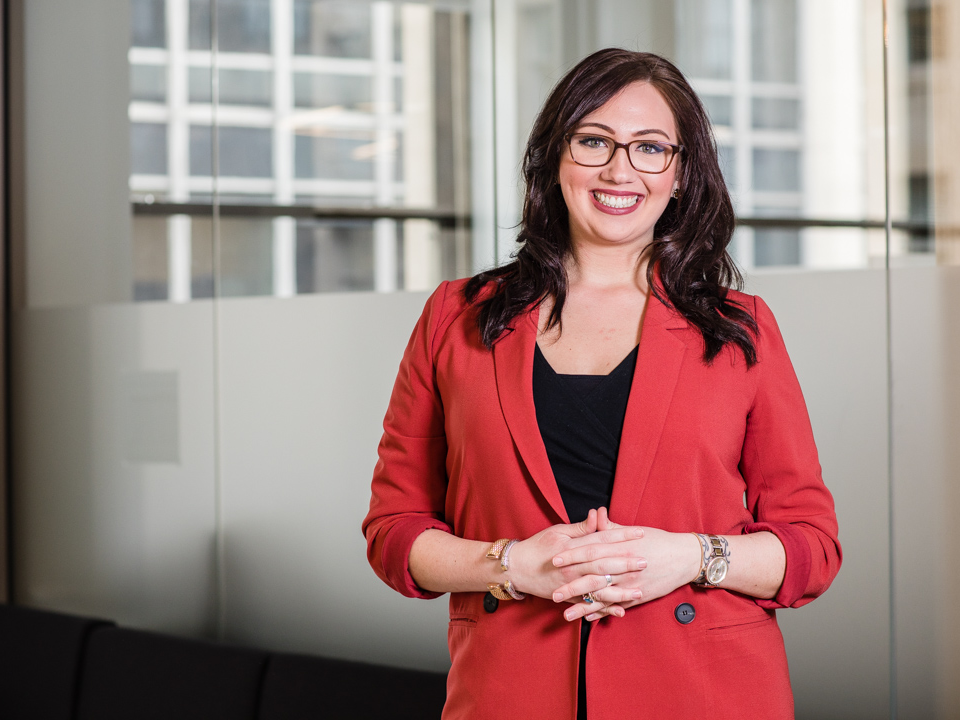 Tina Krebs, Senior Director, Client Engagement
Tina leads the client engagement team at Syndigo. Her team partners closely with the sales team to drive customer advocacy and overall usage and value with services, functioning as the day-to-day, dedicated service delivery points of contact for clients. It's her team's goal to make sure every client receives the maximum amount of value from Syndigo.
BEYOND WORK: Outside of work, Tina dabbles in portrait art and landscape photography. "I've always been equally focused on attention to detail as well as the big picture, and I think these creative hobbies let me channel both of those," Tina says. 
You were recruited to join the team from warm, sunny Florida. What sealed the deal for you?
It's funny how many folks joke about me moving back to Chicago just as the dead of winter was approaching! In reality, there are a couple of reasons I joined Syndigo. I had been looking for the right opportunity to move back to Chicago, but I wanted one that would challenge me professionally and allow me to grow.
Syndigo acquired six companies last year, and to be directly involved in creating the strategy for our client engagement team — and to be a part of our company's re-brand — is very exciting. I feel privileged to work alongside such a talented, genuine group of team members and co-workers. 
So, now that you're here, how has your time been with Syndigo?  
Syndigo truly has the best and most genuine work culture that I've ever encountered. It stood out to me during the interview process, and it's something that I see moving forward as a major part of our company's rebrand. It's inspiring to be a part of creating what's next for the company, not to mention the impact we get to make as a client-centric organization. 
It's inspiring to be a part of creating what's next for the company, not to mention the impact we get to make as a client-centric organization.
Syndigo had an exciting 2018, but what is your team focused on this year?
Part of our 2019 strategy is focused on ensuring that each and every client receives maximum value and support from us — that we enable them to achieve their individual professional and overarching company goals. As proactive, strategic partners to our clients, we strive to provide a white glove level of service for every quality interaction Syndigo has.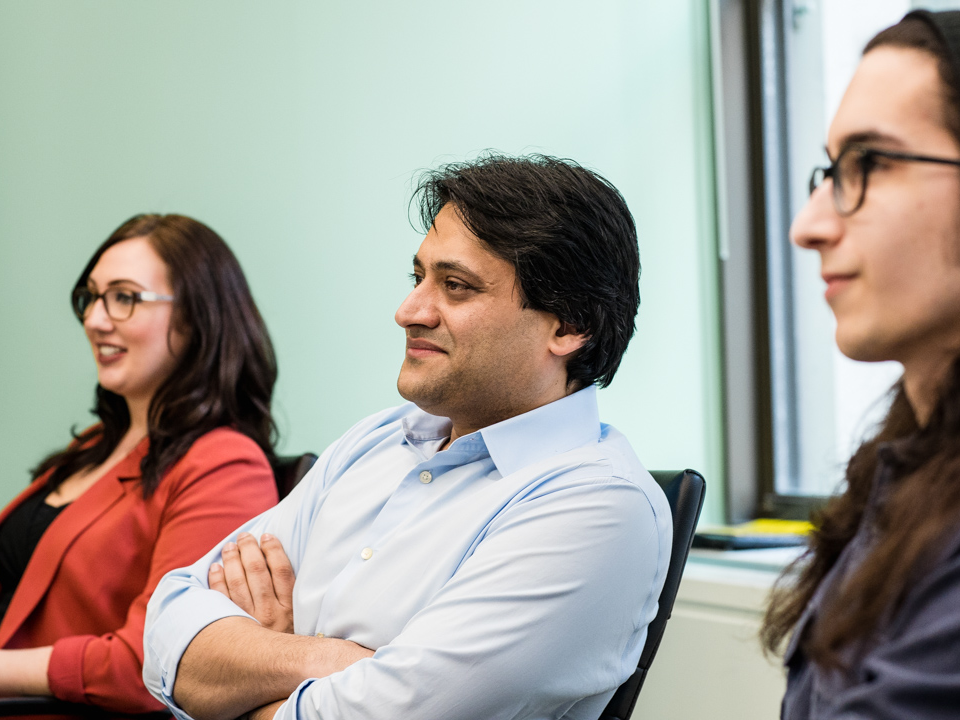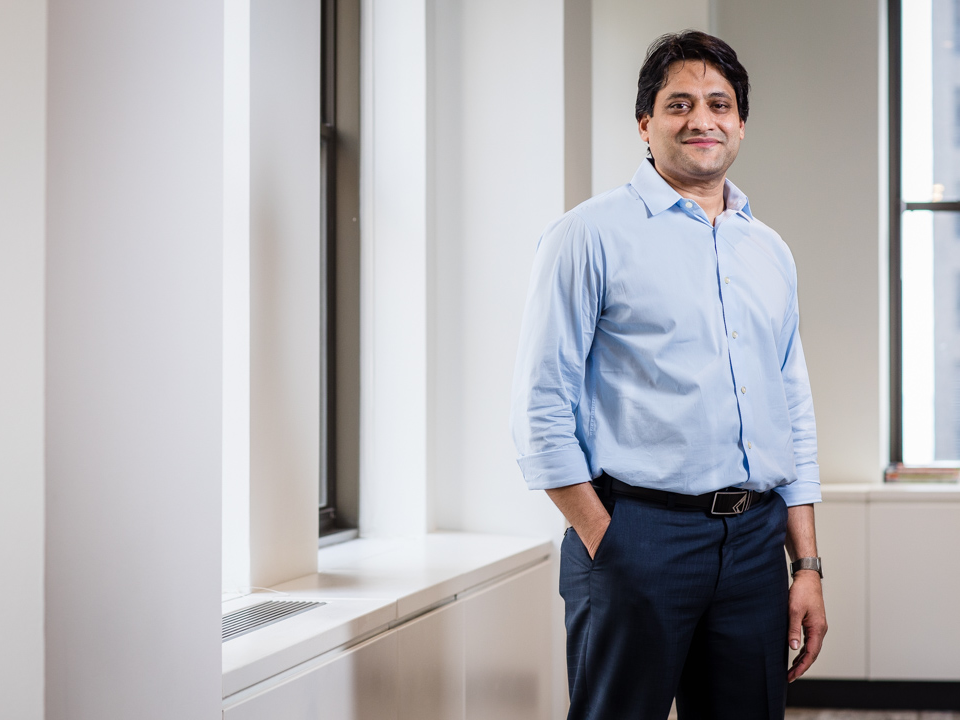 Shreenidhi Bharadwaj, VP Data & Analytics
Shreenidhi's job is to guide and inspire teams in technology, data engineering and data science while evangelizing the strategic use of data and algorithms throughout the business. In other words, he turns massive amounts of data into something useful — and chances are, his work has already directly impacted your life. 
BEYOND WORK: When he's not crunching numbers at work, Shreenidhi is a huge fan of statistics-rich cricket. He is the founder of the Chicago West Loop Cricket Association and has co-organized the Chicago Super 8 Championships for the last two years.
You started with Syndigo as a contractor before converting over to a full-time role. With your resume, you could have worked almost anywhere — why did you pick Syndigo? 
I have always enjoyed working for companies and teams that focus on innovation and are going through a transformation. When I joined Syndigo, the passion and the vision of the leadership team to really make an impact on the industry as a whole fascinated me. 
What sort of projects are you working on now?
We're improving on operational efficiencies in our data collection strategies by using optical character recognition and text analytics. As a source of verified data, we are aggressively working to automate manual data entry and editing processes. Using deep learning models, we are able to classify product images based on various views.
As consumers are going digital, our laser focus on attributes, nutrition, allergens and taxonomies at the most granular level impacts peoples' lives globally.
Tell us about machine learning's role at Syndigo. How has applying it been able to help consumers?  
We use machine learning to help create and validate wellness and dietary claims for food products. That, in turn, helps us address questions such as whether a product is keto friendly or gluten free. It has also helped us expand our subject matter expertise into a wide range of new data attributes, taxonomies and ontologies that ultimately help consumers make better purchasing decisions with our data.
What about working at Syndigo inspires you? Why do you love going into work? 
Hands down, it's the vision and the focus of the leadership to change an industry that is fragmented and the opportunity to be the source of the right data, right now. As consumers are going digital, our laser focus on attributes, nutrition, allergens and taxonomies at the most granular level impacts peoples' lives globally.