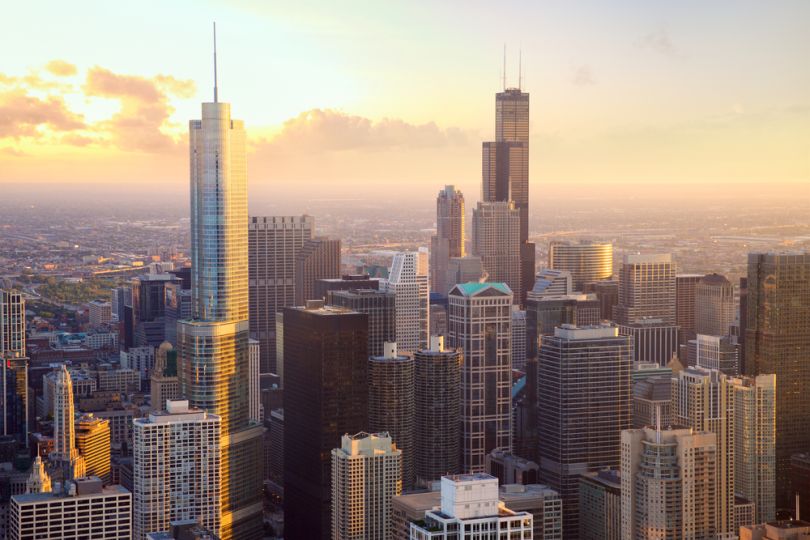 The Small Exchange, a Chicago startup that lets consumers invest in commodity futures, announced on Thursday that it has raised $10M in funding.
Jump Capital and trading powerhouse Citadel Securities, both headquartered in Chicago, each contributed half of Thursday's funding.
Commodity futures are contracts to buy physical goods — like soybeans, cattle or oil — for a fixed price at a set time in the future. Although designed with the intent of helping manufacturers and distributors secure raw goods to be used in the future, they are also commonly used as protection against price fluctuations.
Our mission is to create the world's largest customer-centric futures exchange."
In the trading world, futures allow investors to bet on price fluctuations. For instance, if I think oat milk is the next big thing, I might want to secure contracts for a whole bunch of oats to be delivered a year from now. If I'm right, the price of oats will go up, and I can sell my contracts to a boutique oat milk startup for a profit.
Today, futures trading is usually done by institutional investors and companies at a massive scale. The Small Exchange wants to open that market up to people like you and me.
"Our mission is to create the world's largest customer-centric futures exchange," CEO and President Donnie Roberts told Built In. "We want to bring more people into the futures world."
In addition to investing in the company, Citadel and Jump Trading Group will also participate on the exchange as liquidity providers — that is, taking the other side of the bets made by investors on the platform. Roberts said the clout these institutions bring to the table will go a long way in helping The Small Exchange establish itself as a trading venue.
The Small Exchange came on the scene at the beginning of this year with a $10 million investment from Peak6 and tastytrade. Roberts said he founded the company after discussing untapped markets in the financial industry with tastytrade CEO Tom Sosnoff, who believed there would be demand for a consumer-focused futures exchange.
"He asked if we could do it, and I said, 'Tom, give me a couple of days to read up on the rules, process and procedures for becoming a futures exchange, and I'll get back to you,'" Roberts said. "I met him for breakfast the following Sunday and told him we could do it with some funding and a top-notch team."
Roberts said his core team of nine has years of experience building trading systems and trade matching engines, and that they were especially excited to build a new exchange from the ground up.
"They've gotten a chance to build it with the latest and greatest technology, and add features that are difficult to add to legacy software," he said. "We think that will give us a tremendous advantage in the marketplace."
The Small Exchange is currently working with the Commodity Futures Trading Commission to register as a designated contract market. Roberts said the goal is for the exchange to go live this fall.
Roberts said he is also working to bring on an additional four to six employees in the upcoming quarter, and that the Exchange is still hoping to bring on additional trading firms and market makers as well.
"We do feel like we have a great idea, and it's the right time, the right place, the right product and the right people," he said. "We need bright young minds to come in and help us grow, and I'm willing to meet with anyone to talk about that."