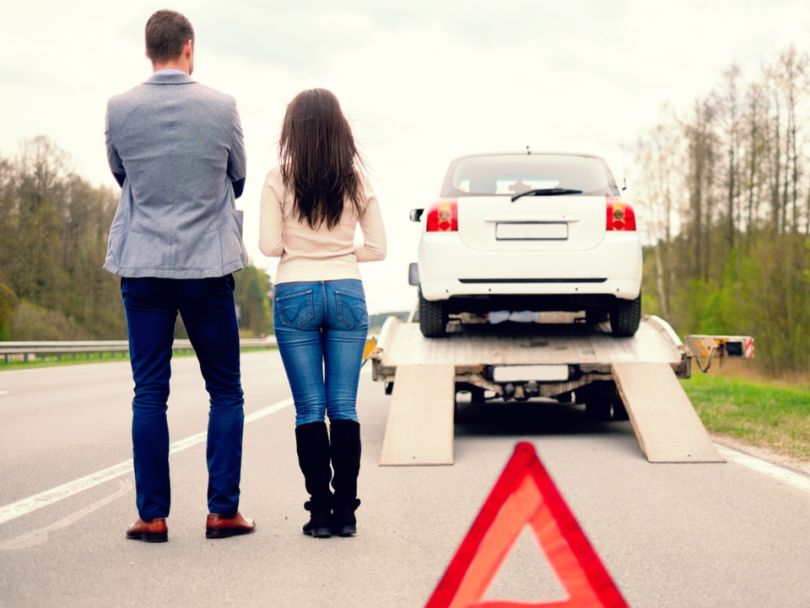 Doubling down on analytics has paid off for Snapsheet.
The Chicago-based insurance technology provider, which launched in 2010, announced on Monday that it has raised a $29 million Series E round.
Snapsheet helps an international clientele of brokers, adjusters, repair facilities and more manage auto insurance claims and customer relations through a cloud-based platform and consumer-facing mobile technology that makes it easier to submit their claims.
"In the last few years, we have advanced our cloud-based claims and analytics solutions," said founder and CEO Brad Weisberg, in a statement.
We are accelerating and expanding our proven technology, software and processes."
"We have helped to lead a digital and data-driven revolution that is transforming how our clients engage with their customers and stakeholders across the auto claims ecosystem," Weisberg continued. "Now, we are accelerating and expanding our proven technology, software and processes."
In an interview with Built In, Snapsheet President Jamie Yoder explained what that expansion will look like.
"Over the past few months, we've been taking our platform and building it out as an SaaS tool that we're extending to market," he said. While auto appraisal, the company's bread and butter, will be the company's first move, Yoder said that Snapsheet is working to expand beyond its current focus into other claims such as bodily injury, property and commercial claims.
The $29 million Series E can certainly help with that.
The latest funding was led by Tola Capital, which also led Snapsheet's $12 million Series D back in 2017. Other existing investors participating in the latest round include Liberty Mutual Strategic Ventures and OCA Ventures. New investors Nationwide, Sedgwick and State Auto Labs also signed on for this round.
To date, Snapsheet has raised a total of $71 million.
Lead investor Tola has been vocal about the strong returns it has seen from its partnership with Snapsheet. In a statement, Tola Managing Director and Snapsheet Board Member Sheila Gulati explained how, "our insurance carrier customers and partners are experiencing incredible benefits from Snapsheet's end-to-end digital claims workflow."
President Yoder explained to Built In that none of this success would have been possible without the company's robust network of 75 international clients.
Chicago is our lifeblood."
While Snapsheet does make use of machine learning, he describes the Snapsheet platform as a "learning machine" — a symbiotic tool that not only works to solve client pain points, but also offer a window into the client's world, allowing Snapsheet to better tailor its tool kit to the needs of its users.
Yoder also points to the Chicago tech community as a major source of inspiration. Snapsheet's entire team is based in Chicago and Yoder noted that they have been able to build their entire team locally.
"Chicago is our lifeblood," he said.