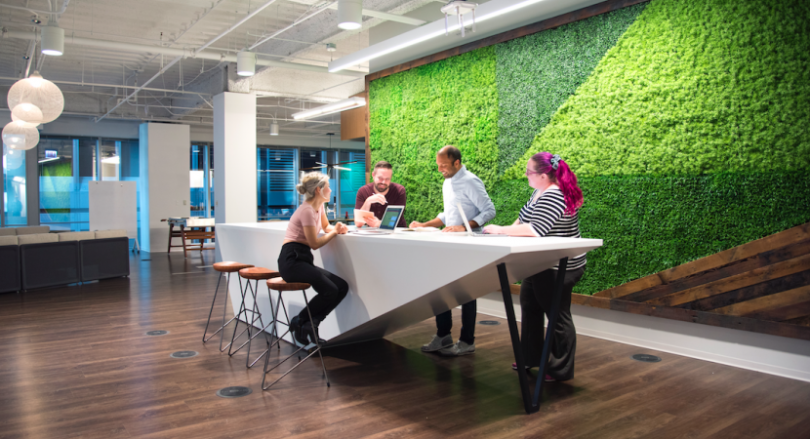 Chicago social media management platform Sprout Social is going public at $17 a share. The stocks are expected to start trading on the Nasdaq today, and the offering is expected to bring in $150 million for the company. 
The Chicago-based startup is a one-stop-shop for social media users, enabling them to schedule posts, engage with followers and create analytics-based strategies all in one place. It operates across platforms like Facebook, Twitter, Instagram, Pinterest and LinkedIn.
"When we started, we were a team of four with a hypothesis of what we thought could be a substantial business," CEO and co-founder Justyn Howard told Built In Chicago in a 2012 interview. "We spent about nine months working to prove that before we pursued funding. We rebuilt the software a few times, begged people to test the product for us and let our ideas mature and develop a bit." 
Sprout Social has come a long way from its start in 2010. According to Crunchbase, the company now employs about 200 people, has almost 2 million monthly visitors and has been downloaded more than 17,000 times in the last month.
At $17 a share, the company is worth about $814 million, which is just over its private valuation of $800.5 million set after a $40.5 million Series D funding last year, according to Crunchbase data.