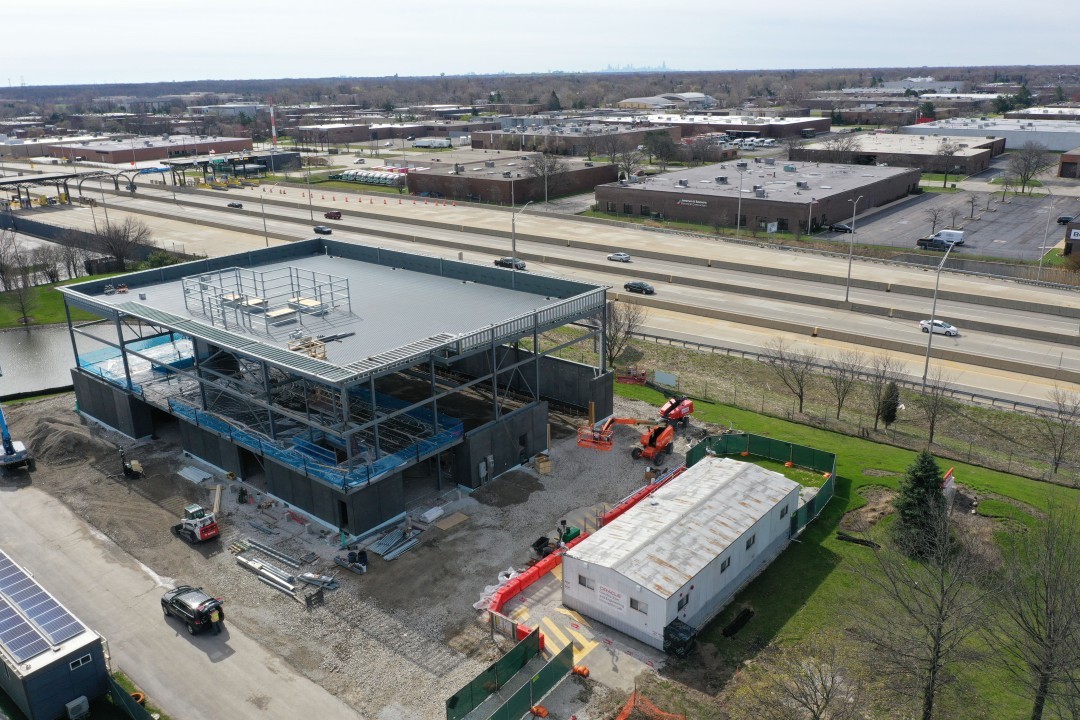 Before the COVID-19 pandemic, Oracle was already focused on how to build buildings remotely. But as the coronavirus has spread, the tools on hand at the Chicago-area company have helped global businesses outside of construction and inside coronavirus hotspots keep safe.
"Our industry was heading this direction of more digitization, more offsite construction, more remote operations, connected tools, connected equipment," said Burcin Kaplanoglu, innovation officer for Oracle's construction and engineering unit. "Now we're in a place to increase the adoption of these tools that we all have been talking about and working on for awhile."
Founded in 2018, Oracle's Innovation Lab is intended to serve as a live construction site where the software-as-a-service firm's global technology partners and customers come to test new tech. During the lab's first year in operation, more than 850 visitors from across the globe traveled to suburban Deerfield to witness its remote and connected tools firsthand. The site's success inspired the company to expand the operation. In late 2019, the company announced it would add new utilities and communication units to the lab, and use its technology to expand its physical footprint.
But just weeks later, the COVID-19 pandemic began to spread. Visitors to the site slowed, despite Illinois legislators designating construction as an essential industry. In order to minimize disruption to construction, the company worked with technology partners to adapt their systems to enable safe building at the site. Oracle's success can and should inform industries across the globe how to stay productive during a pandemic, Kaplanoglu said.
"It's manufacturing, it's hospitality, it's retail. Anywhere that you have space and people involved this is going to help," he said. "I think this [pandemic] is really gonna push the world to actually start adopting some of these technologies because it's gonna help our day-to-day lives."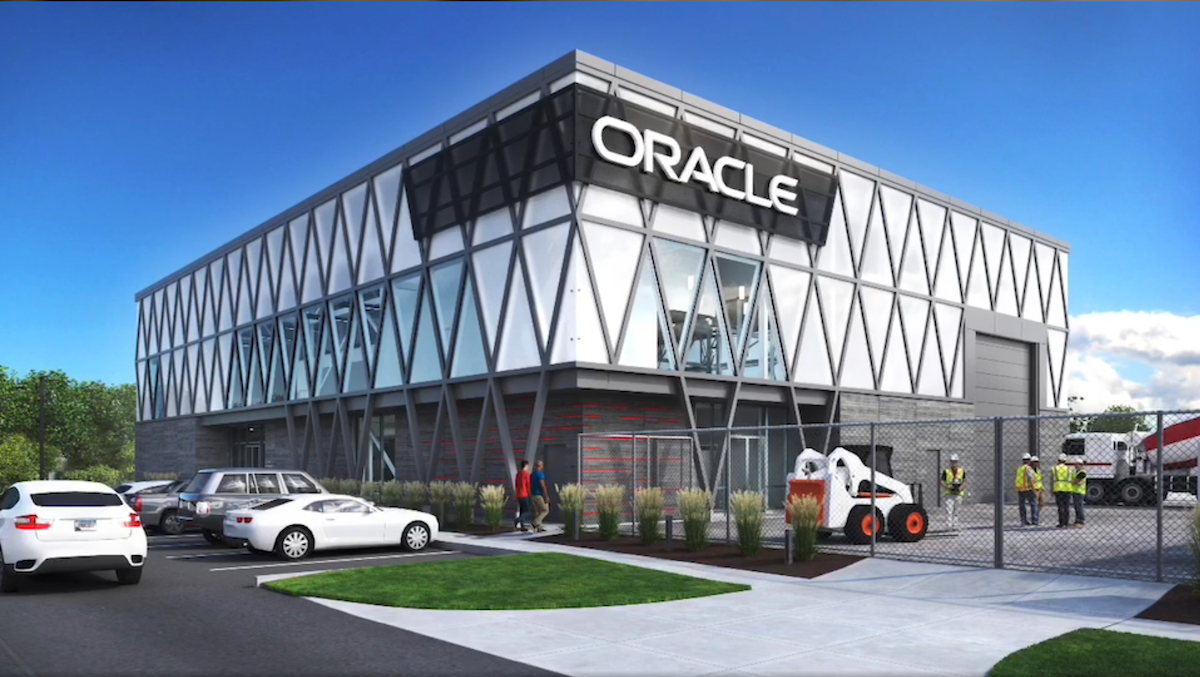 How Remote Monitoring and Progress Reporting Keep Crews Safe
As the coronavirus persists, the Oracle project team has continued operations by leaning on the Menlo Park, California-based Reconstruct, an AI company that consumes 360-degree data from drones, cameras, lasers and more to provide constant "street views" of a site. The company has integrated Reconstruct with its Aconex project and model collaboration software, as well as its Primavera scheduling system, to remotely measure productivity.
"We had cameras already installed on the site and we were already taking the images, matching it with schedule and the building models," Kaplanoglu said. "That was already on the site. What we are doing now is making more use out of it."
In addition to using AI to monitor progress, Oracle is using AI to encourage social distancing. The company has deployed a new feature from Cambridge, Massachusetts-based Smartvid.io to scan its construction site every 10 minutes and analyze images for groups of people. Tagged images are then sent to Oracle's monitoring team, where officials can identify potential risks. As the coronavirus spreads, Kaplanoglu said enforcement officials could use Smartvid.io to mark groups in cities and companies who may be violating social distancing mandates. He stressed that the company does not use facial recognition.
"There is a big debate happening right now about collecting this type of information," Kaplanoglu said. "We do not define who the workers are. There is no face recognition. We're keeping that private."
The company has also outfitted construction workers with Norwalk, Connecticut-based Triax's new Proximity Trace device. The Internet of Things wearable device rings an alarm every time workers reach within six feet of one another, Kaplanoglu said.
If there is a confirmed case of COVID on the site, workers can analyze their Triax data to determine if they have been exposed. As Illinois officials debate the best way to conduct contact tracing, Kaplanoglu said Proximity Trace presents a viable solution.
"It keeps records of who was close to who, and how long that was," he said. "If I was the worker, and I had COVID-19, then I will know who was close to me, when and for how long."
Building the Future of Construction
Kaplanoglu said Oracle and its partner technologies have seen "huge interest from all over the world" about how construction tech has pivoted in response to COVID-19. Post-pandemic, he does not expect uptake of remote monitoring devices to slow. Rather, he believes it represents the future of the industry.
Integrating worksite images with scheduling and building models into a single platform will allow for better safety and quality controls, Kaplanoglu said. Building components before they reach construction sites serves the same aim, he added. More than ever, Kaplanoglu said the pandemic has underscored the importance of places like the Innovation Lab, where teams share problems and work together to reach solutions.
"The world needs innovation now more than ever," Kaplanoglu said. "The world needs places where we can actually test, and learn more than ever."