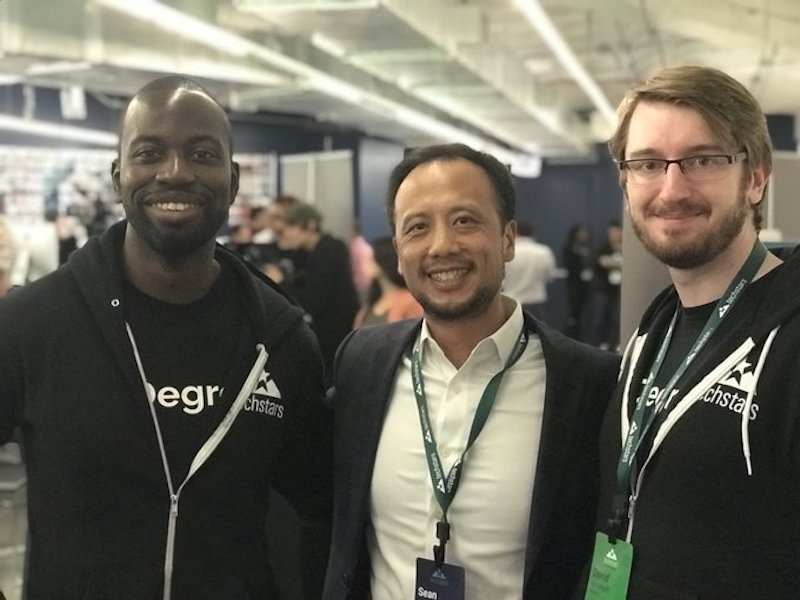 Before 4Degrees raised its seed funding round, before the Chicago startup grew to a team of 14, CEO Ablorde Ashigbi found himself in a boardroom in New York, pitching his startup to a group of prospective investors.
Ashigbi explained the company's business model to the group. He talked about the tech industry's need for an AI-powered relationship management platform. But when it came time for investors to ask questions, all requests were directed at 4Degrees' white co-founder rather than Ashigbi, who is Black and who gave the presentation.
"What is it like to be a Black founder? It's a feeling of being consistently underestimated," Ashigbi told Built In. "Not as a result of what you've accomplished in the past or the fundamentals of your business, but because of the color of your skin."
The startup has traveled a long way from that boardroom. On Thursday, 4Degrees announced it was officially part of Google for Startups Accelerator for Black Founders, a first-of-its-kind initiative from the technology giant that aims to help 12 Black-founded startups raise their Series A rounds.
"I think their belief is that there is a large venture-scale opportunity here and that they want to be a part of it," Ashigbi said.
During the three-month virtual program, Ashigbi said he wants to hone his understanding of AI and machine-learning systems, learn more about best practices for advertising in search engines and tap Google's technical expertise around building successful autocomplete and other augmented communication tools.
Google's announcement follows a series of funding and hiring commitments from tech companies addressing underrepresented communities in recent weeks, in response to the deaths of George Floyd, Breonna Taylor and other Black individuals at the hands of police. Ashigbi said he holds a built-in skepticism of companies' diversity initiatives, since the tech industry has long been aware of the lack of representation within its ranks, and previous programs generally have not led to meaningful change.
Tech companies want to increase minority representation in the industry, Ashigbi said. But diversifying startup investments and hiring takes time and "people are busy," he added. He worries that tech companies are using the current moment of racial reckoning as a marketing opportunity, simply tweeting in support of the Black Lives Matter movement or changing their Instagram photos to black squares, rather than taking real steps toward substantive change.
"They say nice things in public forums," Ashigbi said. "But when you look at where the rubber meets the road, where their dollars go, where their attention and resources actually go, you don't see much impact."
Google's investment of its money, time, resources and publicity in Black-founded startups should serve as a model for tech giants who want change, he said. He hopes Google's focus on growing these startups will help contract the racial wealth gap — Pew Research found in 2020 that Black families were more than twice as likely as white ones to live in poverty — and that the initiative will play a role in changing public perception of what a successful founder looks like in the United States.
"When I think about what the tech ecosystem as a whole could be doing better for Black entrepreneurs, the thinking always comes down to money, right?" Ashigbi said. "That's the thing that allows businesses to take risks and what has driven large outcomes in the past."