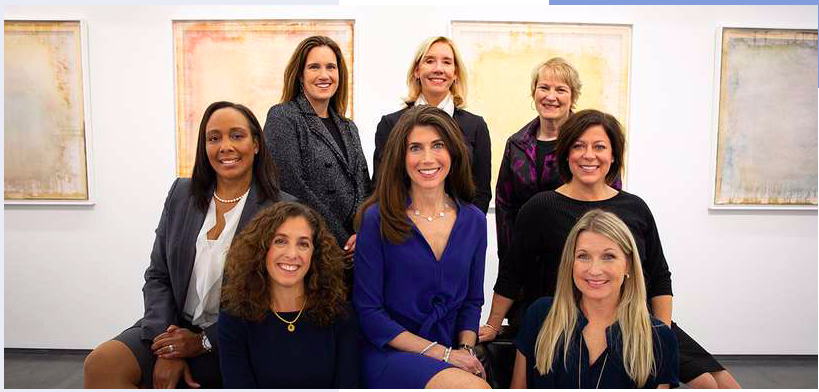 The city's last new bank opened before the financial crisis. A decade later, it's a great time to start a new bank, Abigail Scanlan told Built In — particularly one like First Women's Bank, the first bank built by women, for women in Chicago.
"I feel like [this bank] will have a better understanding of the needs that women-owned small businesses have," Scanlan, director of access to capital at the Chicago-based Women's Business Development Center, wrote in an email to Built In.
Earlier this month, First Women's Bank received the federal green light to launch. It is headed by Marianne Markowitz, who led the U.S. Small Business Administration (SBA) under former President Barack Obama. Its plan? Address the varied institutional barriers female founders face in accessing capital.
A 2017 report by the U.S. Senate Committee on Small Business and Entrepreneurship found that, although 39 percent of all businesses in the United States were women-owned, banks issued women just 16 percent of all small business loans. Venture investment did not bridge this funding gap. In 2017, companies founded by women founders made up less than 5 percent of all venture capital deals.
Scanlan said most woman-owned businesses are funded through a network of family, friends or through their retirement savings. The report added that many women fund their business via credit cards.
On average, the study noted that women start companies with nearly half the amount of money as men. A lack of access to capital particularly affects the ability of women of color to start and grow new businesses, since they generally earn less than white women.
Despite the lack of cash, a growing number of female-founded startups are getting ready to launch. The Senate report found that the number of women-owned companies opening was growing at five times faster than the national average in 2017.
That year, female-founded firms employed nearly nine million people and generated more than $1.6 trillion in total revenue.
"This is a great opportunity for women entrepreneurs to unite, build support, and create a community where we can close the gender gap in accessing capital for women-owned small businesses," Scanlan said of First Women's Bank.
The bank aims to raise $50 million by the end of September, and open in the Goose Island neighborhood by early next year. The venture represents the first new bank to open in Chicago since 2007.
"I know a lot about the gender lending gap from my time at the SBA," Markowitz told the Chicago Tribune. "It's real. It's persistent. It's up to banks to really solve it."