For Cassie Rose, a university recruiter at IMC, the simplest interview question usually provides some of the most telling answers in the hiring process. 
"I'd encourage candidates to have a thoughtful answer to the question: 'Why IMC?'" she said. "They should be able to articulate why they want to be a trader or engineer here versus another firm."
These days, though, Rose — who focuses on identifying prospective systems and hardware engineers for the Loop-based market maker — is raising that inquiry over video calls as the trading company transitions its hiring efforts remotely in response to COVID-19.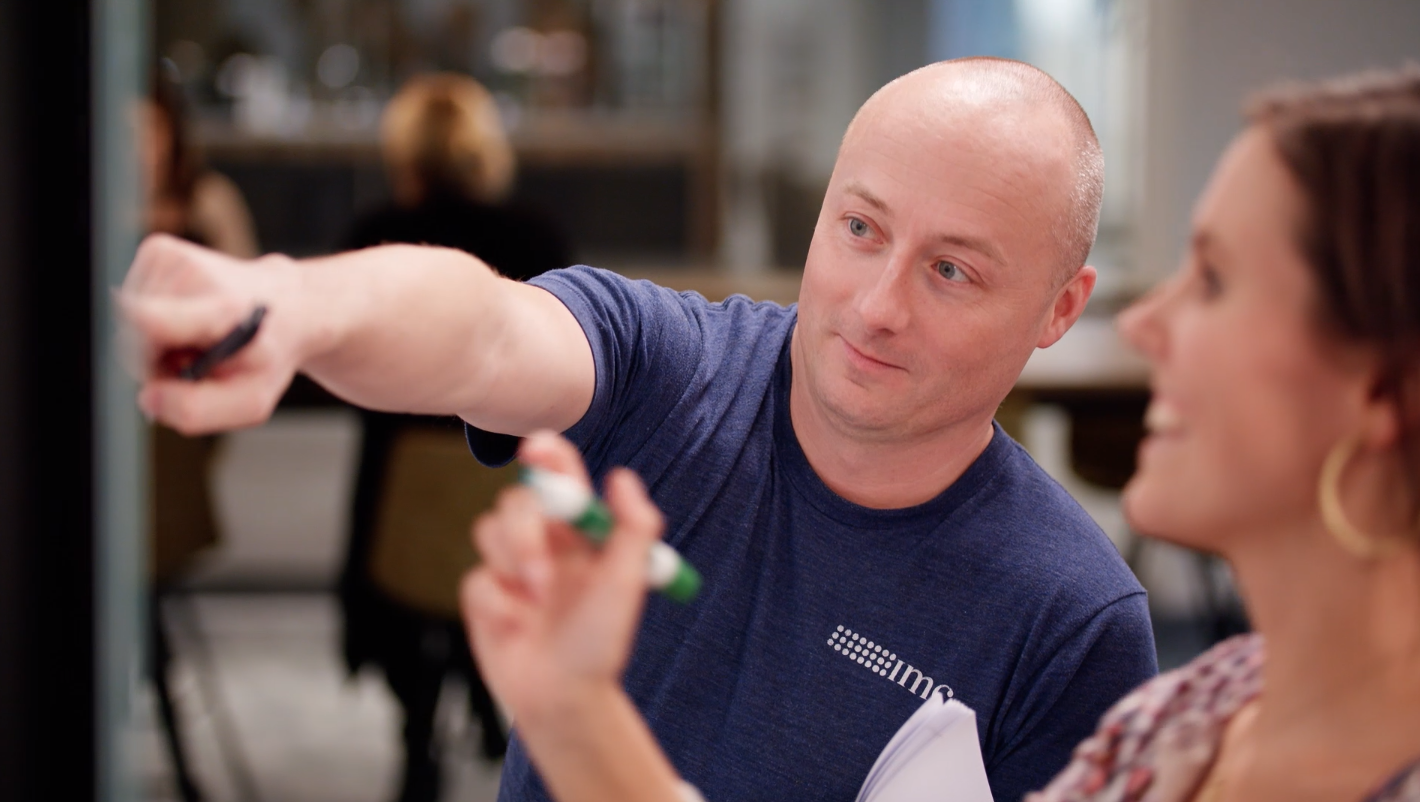 To do so, Rose looks to an ample stable of digital resources. But leveraging virtual tools to drive the hiring process requires thoughtful and intentional use that aren't fatigue-inducing or monotonous. Accordingly, Rose is emphatic about maximizing the "interactive" element of virtual recruiting events. 
"We've incorporated more interactive activities — like market-making games — to keep our audience engaged," she said. 
As Rose looks ahead to the fall recruiting season, she shared how she identifies talent remotely and how to retain authenticity in the tech-facilitated hiring process. 
What processes or workflows has your team pivoted to in order to successfully recruit remotely?
The biggest shift we've made is moving all of our fall campus recruiting events to be virtual instead of in-person. Fortunately, we've been able to take advantage of sourcing tools, as well as our event management platforms, to help ensure these events run as smoothly as possible. 
Additionally, having our summer internship program be fully remote has taught us a lot about keeping students engaged and interactive via Zoom. Given the virtual nature of events, our plan is to consolidate similar student groups across different schools into one event in order to expand our audience and make the most of our time. We also only plan to attend broader career events at our core schools, given the uncertainty around the format and effectiveness of a "virtual career fair." 
In addition to events, we've also shifted all of our interviews to be conducted via Zoom. This involved hours of testing the platform and its various features with our traders and engineers, as well as gathering helpful feedback from our spring candidates. We were able to make a number of strong hires in the spring using virtual interviewing, so we feel much more confident and equipped going into the fall.
 
We've incorporated more interactive activities — like market-making games — to keep our audience engaged."

What tools, tech or other resources do you lean on for virtual remote recruiting?
At IMC, we try to take advantage of as many unique tools as we can to help facilitate our virtual recruiting efforts, as well as improve our overall candidate experience. These tools include virtual sourcing tools, online coding and quantitative assessments, as well as a pre-recorded video interview platform.
Are there any new techniques or best practices you've learned in the process that might inform future strategy?
We've learned to make virtual events as interactive as possible. We typically aimed to do so for in-person events as well, but it has become increasingly important in a virtual environment. Rather than holding our typical information sessions or tech talks, where IMC presenters spend most of the time talking, we've incorporated more interactive activities — like market-making games — to keep our audience engaged. 
We also dedicate significantly more time for Q&A, when students can either ask questions in the moment or submit them via the Q&A tool in Zoom. Overall, I think this emphasis on ensuring events are interactive will remain crucial for our long-term strategy, while simultaneously aiming to differentiate ourselves within the campus recruiting space.
 
In order to maintain that personal touch in virtual recruiting, it's important for us to have increased touchpoints with our candidates."

How do you retain the authentic and personal element of recruiting while doing it virtually?
In order to maintain that personal touch in virtual recruiting, it's important for us to have increased touchpoints with our candidates. This involves clearly laying out the process, confirming what candidates should expect early on and maintaining consistent follow-up to address any uncertainty or questions. 
We incorporate more check-in calls with candidates, as well as offer post-offer calls with full-time employees, so candidates can connect with as many different people at IMC as possible. Lastly, we plan to send personalized offer gifts to our candidates to show our commitment and care.
Onboarding with IMC
According to Rose, hires are immersed in the company via a variety of programming. First, they participate in a six-to-eight week "global traineeship program," where senior colleagues lead classroom-based training sessions. Next, they go through a four-month, feedback-intensive onboarding program where a dedicated mentor helps get them acclimated.
Culturally speaking, in what ways does IMC distinguish itself?
Team-oriented, supportive and extremely fast-paced. It doesn't matter if you're a trader, engineer or recruiter — you need to constantly collaborate and work diligently to get your work done effectively and efficiently. Every day, we're faced with new challenges, so it's important that we're flexible in our approach when things change quickly.  
Despite these challenges, there's no shortage of support among each team at IMC. We're all willing to jump in, help one another as needed and serve as a team player. Additionally, hard work is continually acknowledged through employee perks, clear and consistent feedback from managers, and recognition from IMC leaders.
Considering this, I believe IMC distinguishes itself through this collaborative and supportive environment. Traders and engineers can expect to work closely together every day. We also have a relatively flat structure where 'the best idea wins,' regardless of level or years of experience.