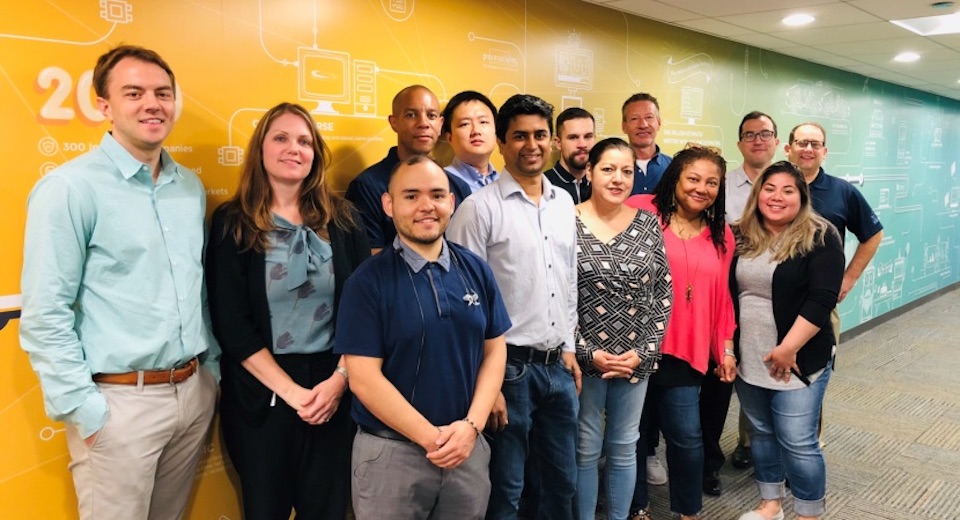 How does CCC Information Services Inc. — a 40-year old company with more than 2,000 employees spread across the U.S. — stay nimble enough to compete with startups fresh in the auto industry?
"We assess ways to disrupt our own business," Chief Information Officer Bill Rocholl said. 
That idea isn't just marketing language for press releases. Rocholl said CCC, which provides software solutions for parties across the automotive ecosystem, has defined processes for how its teams approach internal disruption. 
First, employees across the business are encouraged to learn about new technologies and industry trends. Next, they're tasked with showcasing those findings to the team. If a legitimate value-add is discovered, research and development teams prototype new implementations. With executive input and road-mapping, new internal and customer-facing tools eventually undergo test runs. 
Processes like these have helped the company harness the evolving power of computer technology over the last few decades to stay competitive, Rocholl said. From estimation tools for DOS and IBM-compatible computers in 1990 to AI and microservices-based solutions today, CCC's ability to stay iterative has proven crucial to its business success. 
But disrupting your own business isn't always easy.
Rocholl said teams can't simply replace all their existing infrastructure with shiny new technology. New implementations have to be balanced with more established technologies to avoid optimization challenges. Rocholl shared his insight on how CCC teams stay truly agile, below. 
What's your philosophy on how a large, established company can remain nimble and competitive with smaller startups?
Our company culture is one of customer focus and continual innovation. We assess ways to disrupt our own business. We engage research and development teams to innovate around potential disruptions and prototype solutions, much as a startup would approach a problem. These solutions can then find their way into products and services, allowing us to be creative and nimble while continuing to improve our established market offerings.
We engage research and development teams to innovate around potential disruptions and prototype solutions."
How does the company decide what technology and other resources to invest in?
When it comes to core systems, technologies and client-facing products, we always work to first understand the value and impact of a new investment. Our executive team represents all facets of our business, so technical and human resources are represented along with the voice of the customer. 
Once a value proposition is identified, the product management and technology teams define a set of needs or a direction for a product. The tech teams collaborate to determine if our defined technology sets can be reused for delivery of the new solution, or if new implementations are required. We evaluate product delivery and investment strategies for new technology adoption, including prototyping, training, and engineering for stability and growth. Then we create a roadmap for the adoption and introduction of the new technologies into our standard offerings.
What new trends or technology is the company exploring now?
We're looking at the enhancement of our DevOps pipelines and the continued integration of artificial intelligence throughout our product lines. Our most recent technology adoptions focused on the integration of microservices, streaming data and no-SQL databases into existing technology stacks of our hybrid cloud delivery model.
CCC's CPU DNA
When CCC was founded in 1980, databases were a novel idea. The company used the emergent technology to help insurers get valuations on totaled vehicles. CCC harnessed the burgeoning power of computer-driven technology over the decades, releasing estimation tools for DOS and IBM-compatible computers in 1990 and mobile devices in 2011. Since then, the company's technological toolkit has expanded to include data visualization, machine learning, AI and cloud computing to provide services to not only insurers but also auto manufacturers, parts suppliers and other users.
Has the company's implementation strategies been affected by the pandemic? 
Social distancing protocols accelerated our adoption of digital tools, which support virtual interactions using a combination of mobile and AI. Over 40 percent of our employees were already working from home. Thanks to that aspect, video conferencing services and dynamic collaboration tools, we kept productivity high, development moving forward and customer implementations on track.
What's a current project at CCC and what technologies are helping to power it?
We are currently revamping our entitlements system for our products and services. It's a modernization of critical services for the company that allows for exceptional scale and improved efficiencies by eliminating extract, transform and load (ETL) processes. The new iteration of this product transforms our existing solution from a multi-tier model to a continual publisher-subscriber one. It will utilize API-exposed distributed data stores, data streaming and event management with Kafka. It's being developed as a microservices-delivered platform through Kubernetes.