Visual Commerce Company Threekit Raises $35M to Thrive in the Metaverse
Chicago-based Threekit saw 3x ARR growth last year.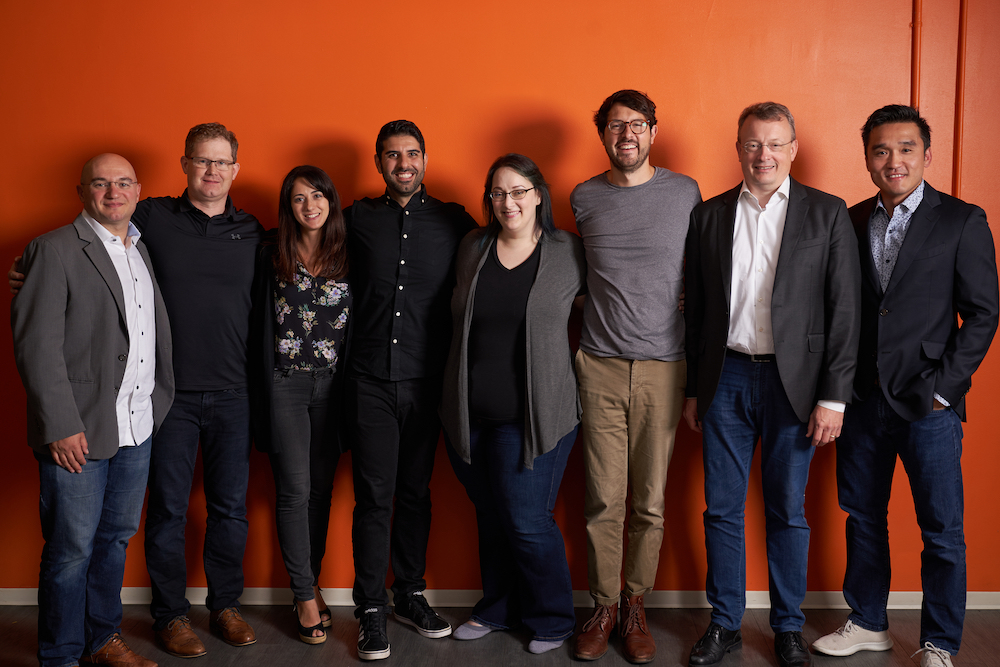 Although e-commerce has grown dramatically over the past year, there are still ways in which online shopping doesn't provide the same experience as shopping in person. You can't hold a product and feel its texture. You can't measure the size and depth of a product. But thanks to companies like Threekit, the gap between online shopping and in-person shopping is narrowing.
On Tuesday, Chicago-based Threekit announced that it closed on a $35 million Series B funding round. Leaders Fund led the company's Series B, with participation from ServiceNow, Capgemini, Salesforce and Shasta Ventures.
Threekit has developed a 3D visual commerce platform that allows brands, retailers and manufacturers to create 2D, 3D and AR visualizations of their products. This technology can help a furniture company show all the fabric variations on a couch they sell, give online shoppers the ability to view and spin around a product in 3D or virtually place an object in their living room using augmented reality to see if it fits. This gives customers an online shopping experience that goes beyond just looking at a product on a computer screen.
Many brands and retailers have found this technology to be quite useful for selling their products online. Crate & Barrel, Steelcase, TaylorMade, Duluth Trading and California Closets all use the company's visualization platform, and Threekit says it has helped its customers generate over $1 billion in sales already this year.
This is a big step up from when the company raised its $20 million Series A in 2019. Since then, the company grew its annual recurring revenue by 3x in 2020, and is on track to grow by the same amount in 2021.
"Threekit has changed [since 2019] in the sense that we have added a lot more functionality around the front end visual experience and focused more on enterprise companies. We've seen our customers ... using Threekit in ways that touch every part of their business including prototyping, on-demand manufacturing, marketing, service and more," CEO Matt Gorniak told Built In.
The Series B funding will be used to add new features to the company's platform, including new e-commerce integrations. Threekit will also use the money to expand its sales organization and its partner network.
"There's a lot to look forward to — in the near term we're focused on making it easier for our customers to create incredible visual shopping experiences and to also give these same customers 3D superpowers to make business functions like marketing, prototyping and manufacturing more efficient," Gorniak said.
But beyond helping online retailers integrate 3D renders into their website, Threekit sees an opportunity to expand e-commerce — into the metaverse.
Plenty of forward-thinkers have been talking about the metaverse as a new interpretation of the internet, where people will interact with each other in an immersive virtual setting. Facebook even changed its name to Meta to get ahead of the trend. What Threekit wants to do is ensure that its "visual commerce" technology is use to help brands sell things in the metaverse. The company even entertained the idea of using its technology to mint one-of-a-kind NFTs.
"In the medium to long term, we see visual commerce as critical for brands to thrive with NFTs and the metaverse. Both of these will rely on brands having amazing quality and a high quantity of 3D representations of their product — and Threekit is making sure our customers can do take advantage of those opportunities," Gorniak said.
With such a cutting-edge product, Threekit wants to make sure its platform is ready for when the present catches up to our sci-fi expectations of the future.