9 Fast-Growing Chicago Tech Companies Hiring Now
Late to acting on your New Year's resolution to find a job you love? Don't worry, these companies have major growth plans. And they will be hiring throughout 2022.
The beginning of the year is a feeding frenzy for companies as top talent act on their New Year's resolutions to find better opportunities for growth and workplace happiness. The thing is, though, that companies that are truly growing don't just hire in January or February. Chicago is full of fast-growing companies that are hitting recruiting hard in 2022, with plans to grow their teams exponentially and throughout the year.
Warehouse management software provider Logiwa plans to double headcount this year, as does green energy company Invenergy. Data analytics consultancy Analytics8 also has major hiring goals; including scaling its team by 90 percent in 2022.
Logiwa, Invenergy and Analytics8 are just three of the Chicago tech companies we recently spoke with about their hiring plans for 2022. Continue reading to find out which other Chicago tech companies will scale at a similar clip this year, along with the teams they're growing and the factors that set them apart from the multitude of tech companies hiring right now.
 
What they do: One North is a full-service digital agency that offers strategy, design and technology services. 
One year, more than 40 hires: "Since the beginning of 2021, we've had the pleasure of welcoming more than 55 exceptionally talented individuals to our team," said Jeff Hirner, executive director and founder. "Over the next year, we have plans to bring on more than 40 people, including full-time talent as well as specialists who prefer contract engagements. Additionally, we're looking to build a deep bench of talented freelancers to join our freelance network."
"Although we consider One North to be technology agnostic, as we grow our teams we're focused on recruiting talent with expertise in Adobe, Sitecore and WordPress. Additionally, we're looking for people who have experience — and a passion for — building strong design systems."
Acquisition = rocket ship fuel: "Our recent acquisition by TEKsystems helped accelerate our growth, as has our clients' increased focus on elevating the experiences they provide to their customers, recruits and employees. The heightened demand for strategic services drove the creation of our customer experience strategy team as well as significant growth in our other strategy practices. We also continue to see steady growth among our design, technology and client services teams." 
A team that shapes the future: "We're future-focused, multidisciplinary and energized by both the problems we solve and the people we get to solve them with. Together with our colleagues and clients, we fall in love with the future because we get to shape it together. Our diverse group of creators, technologists and relationship-builders have deep expertise in one area and deep curiosity in a host of others. This creates the perfect environment to collaborate, learn and grow. We're so proud that more than a third of our employees have chosen to stick around for five years or more and look forward to welcoming fresh new talent and perspectives to all of our teams this year."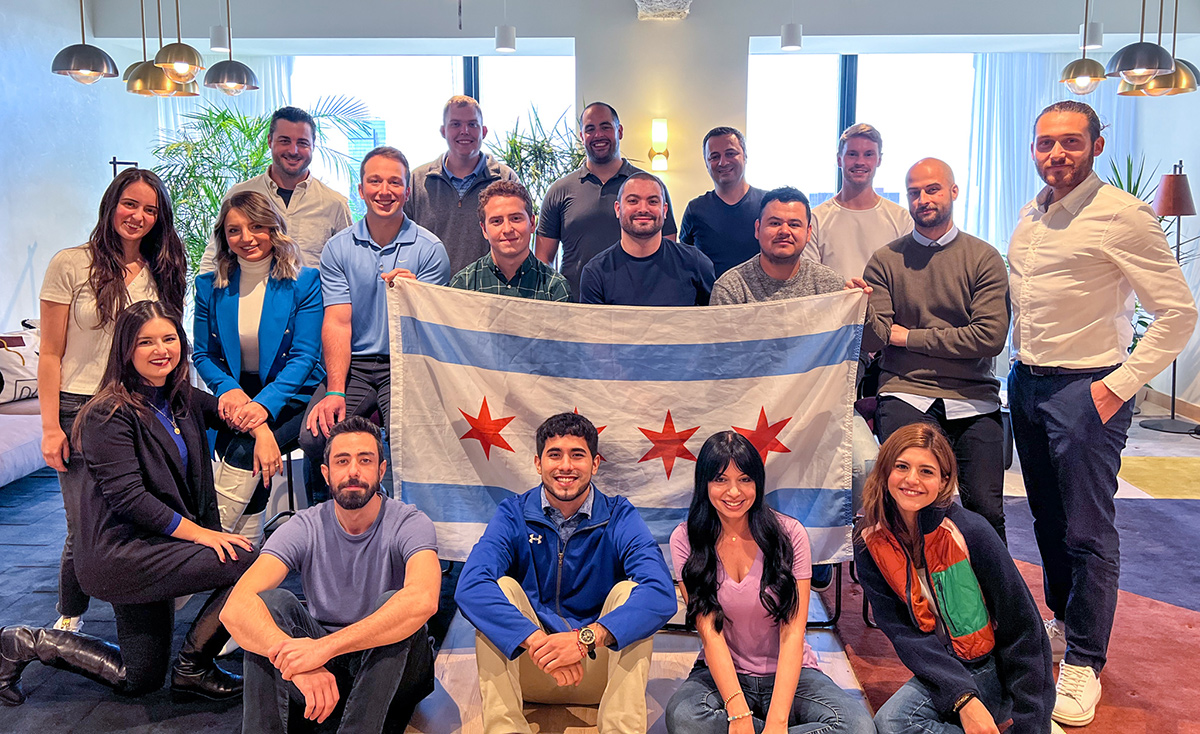 What they do: Logiwa's warehouse management software and order fulfillment system is designed to enable B2C and direct-to-consumer businesses to more easily manage their operations and keep pace with rising customer demand.
A hockey stick period of growth: "Logiwa is experiencing that proverbial 'hockey stick' period of growth as our market takes off and our product leads the pack in technical functionality and ease-of-use," said CEO Erhan Musaoglu. "We fully expect to double headcount over the next year, and that's across departments. We are committed to maintaining these terrific growth numbers in a sustainable way. For example, as we add sales and marketing resources, we anticipate the need for adding more onboarding engineers and customer success and support managers."
The factors driving their growth: "First, macroeconomics: e-commerce continues to explode with exponential growth in the number of orders shipped out of direct-to-consumer warehouses. Second, the race is on for warehouse operators to digitally transform and automate their operations to keep up with growing demand and growing competition. And finally, we are anticipating the need for cloud-based mobile-enabled and AI-powered software and building our products with the future of high-volume order fulfillment in mind." 
"The one thing that underlies all our growth and success is our community of Logiwans. Company culture is a priority here, and when you join Logiwa you're joining a team of passionate, hard-working people who also work hard to make sure you succeed. Teamwork is more than just a buzzword."
The importance of relationship-building: "At Logiwa, you won't be just a number. We're small but growing, and Logiwans see the impact of their work play out in real time every day. We've built our culture on a foundation of inclusion and belonging. We support each other, draw strength from each other and consider expressing gratitude toward one another important enough to be a company value. We're moving fast here, but we still take the time to get to know each other and build strong relationships."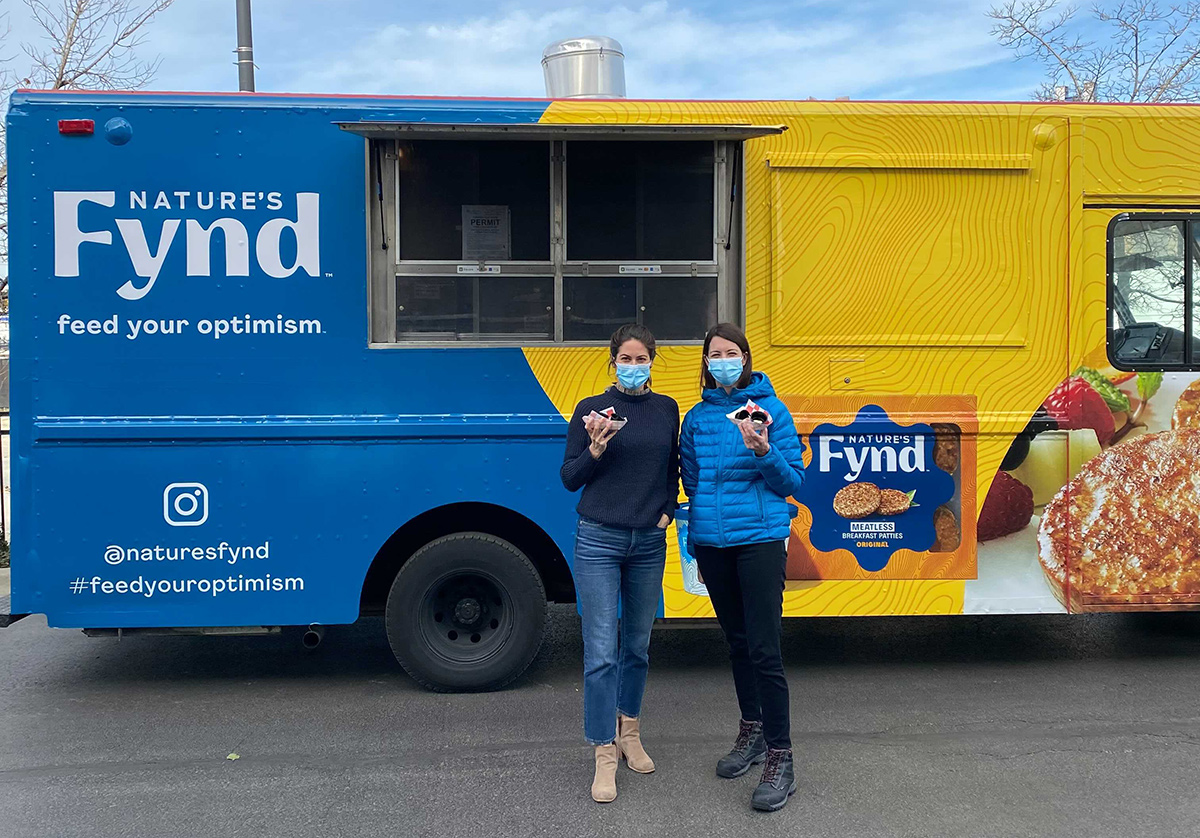 What they do: Nature's Fynd is a food tech company that uses proprietary fermentation technology to create a fungal protein, which is used in meatless breakfast patties and dairy-free cream cheese.
Searching for scientists and engineers: "Our team will be growing quite a bit in 2022 and beyond, with headcount increasing by at least 20 percent in the first half of the year," said Lily Howard, associate, corporate operations. "We are paying particular attention to our research and development, engineering and manufacturing groups. Within R&D we are hiring scientists across several disciplines, including microbiology, fungal molecular biology, protein chemistry and strain engineering. We're also hiring automation engineers to help build and scale our technology."
New facility, new opportunities: "In October we announced the addition of a new 200,000-square-foot facility in the former Chicago stockyards. We are currently building out an innovation center in that space with additional production capacity soon to follow. We're looking forward to bringing our meatless breakfast patties and dairy-free cream cheese made with 'Fy Protein' to more retailers this year. We're looking for enthusiastic team members to help drive those efforts and join our mission to create amazing foods."
Shape the future of food: "There is an incredible opportunity for growth and advancement, and I am consistently blown away by the insightful guidance and mentorship my colleagues provide. Working at Nature's Fynd, you are not confined to your role and are encouraged to engage with other departments, which keeps the workday exciting. We are a mission-driven company where each employee feels their purpose and we make delicious vegan foods with Fy, our nutritional fungi protein!"
What they do: Beyond Finance is a fintech company that helps consumers get a handle on their debt through consolidation. 
Openings in engineering, HR, sales, and more: "In 2022, we'll need to increase headcount by more than 20 percent to accomplish our business objectives," said John Pollak, VP of people. "We hire disruptors and people with different opinions and perspectives across all our roles and levels. Building and using innovative, top-of-the-line technology drives our success, and in 2022 our technology team will grow by more than 30 percent. We'll see heavy growth in our client-facing roles — specifically sales and client success — as we gain market share."
"Other internal functions needed to grow the business, like our finance and legal teams, will also expand this year. Caring for, developing and rewarding all our new people will take more energy from HR, which is why we'll also grow our talent strategy, talent acquisition and HR business partner groups."
Throwing out a lifeline: "It's no secret that consumer debt is growing. A report released by the New York Federal Reserve earlier this year states that U.S. household debt increased by more than $1 trillion in 2021. Household debt hasn't been this high on an adjusted level since 2009. If it continues at this level, we may wind up with more debt than before the Great Recession." 
"Consumers need help dealing with this debt, and Beyond Finance is here to be that lifeline. We perform a service many Americans find necessary during personal economic uncertainty. Our practical tips, proven insight and savings technology helps reduce financial stress and restore peace of mind to those burdened by mounting debt."
Compassion and empathy required: "Beyond Finance's leaders believe in a customer-first and data-driven approach to work. We walk with our clients through every step of their financial journey, which requires our employees to show compassion and empathy. We value direct communication, differences of opinion, collaboration and empowerment across all roles and levels."
What they do: Analytics8 is a data-analytics consulting firm that helps companies in manufacturing, healthcare, retail and other industries better understand and act on their data.
Calling all consultants: "We're planning on a 90 percent increase in headcount in 2022 for our U.S. team and are aiming to fill about 80 positions," said CEO David Fussichen. "Most of those positions are for associate to senior-level consultants to deliver data and analytics solutions to our clients. We are also hiring senior-level industry veterans to serve as client partners and account directors. We're hiring a small number of recruiters, marketing, finance and back-office staff as needed."
A perfect growth storm: "Externally, the market for data and analytics services is outpacing demand. Organizations in all industries are working to transform themselves within a rapidly changing economy. The hot job market, inflation, changes in buying patterns post-Covid-19, and supply chain uncertainty present challenges and opportunities for our clients that require fast decision-making under completely different circumstances than the past."
"An explosion of technology options, a generational change in how organizations are thinking about data and a huge amount of outstanding technical debt is driving demand from the purely technical side of businesses. To meet demands from our customers and support our growth, we've invested heavily in our internal infrastructure over the last few years. We created a people office and made investments in sales, marketing, operations and strategic partnerships to allow us to scale."
Be yourself, do important work: "Employees can bring their true self to work and are welcomed for who they are as a person and professional. Employees often share with me that they feel like they are listened to and valued regardless of their background. Also, we're innovators when it comes to data strategy and data management and work on truly interesting projects using modern technologies."
"Most of our work is done on one of the major cloud platforms, and we use data and analytics tools like Snowflake, dbt, Databricks, Looker, Qlik and Tableau and also train on fundamentals like SQL, Python, and JavaScript. Our internal Analytics8 academy trains and enables folks when they first start and throughout their career progression. Finally, the work we do is important. Through our clients, we work to build a better future with data. The world is a better place when organizations understand and use the data around them."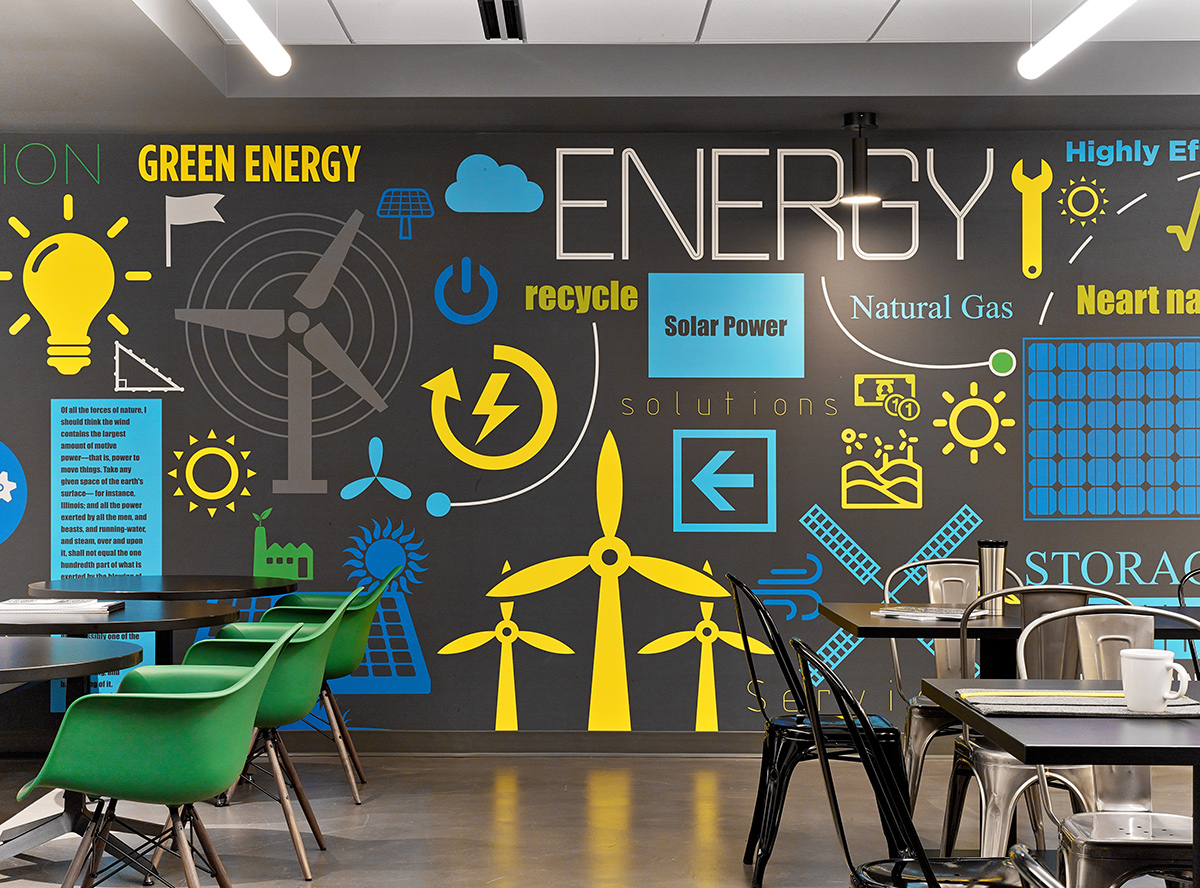 What they do: Invenergy develops and operates sustainable power generation projects around the world.
Doubling up: "We need to double in size over the course of the next 12 months to keep up with business growth and new demands for technology solutions," said Eric Fiste, SVP of technology solutions and head of IT. "This is across all parts of my team, from IT operations to service delivery and other areas that we are just starting to grow. We have a very aggressive plan but are trying to do it right to keep the team culture and opportunities for internal staff growth intact."
Green means grow: "The growth of renewables and demand for energy production and services in our industry in general is unprecedented. As the technology solutions team, we are supporting that rapid growth and helping shape additional growth businesses. Our team growth supports both our current needs and future needs domestically and internationally. We are also expanding our service offerings to include more depth and specialization as we need more focused skills and technical competencies."
A leader in the green energy revolution: "Invenergy drives innovation in energy by developing, owning and operating large-scale renewable and other clean energy generation and storage facilities in the Americas, Europe and Asia. We have more than 30,000 megawatts of projects that are in operation, construction or contracted, including wind, solar and natural gas power generation and advanced energy storage projects. We are literally leading the future of energy. At Invenergy, you have the opportunity to drive results and be on the forefront of lasting change."
What they do: Green Thumb is a cannabis consumer packaged goods company and retailer.
Opportunities in a budding industry: "We currently have over 3,800 smart, curious and passionate individuals working across Green Thumb who believe deeply in our mission," said Ben Kovler, founder and CEO. "In 2022, we will continue to grow and add more passionate people to all areas of our business: retail, production and corporate, or as we like to call it, "'Joint Services.'" 
"Our Joint Services team is investing heavily in analytics and business intelligence functions. We are also expanding in the e-commerce space, leading to substantial growth within our technology team in 2022. As we open more of our Rise stores and consumption lounges across the country, we are looking for people to join our retail team to serve our growing patient and customer base."
Going national: "We believe the U.S. cannabis market will become at least an $80 billion industry. We are witnessing the formation of a huge industry, as consumer acceptance and demand grows and more Americans choose cannabis for well-being. Green Thumb is well-positioned to serve this growing demand. As leaders in the industry with a strong strategy in place, our momentum will only grow as the industry matures."
"This past December, Green Thumb acquired LeafLine Industries in Minnesota, welcoming over 100 new team members and increasing our national presence to 15 states. Minnesota was the third state we entered in 2021, and with every new market, new opportunities are created. Looking ahead, we will continue to build on that growth in a strategic and thoughtful way as we expand access to well-being through cannabis across the U.S."
Passionate problem-solvers wanted: "Our team members have the opportunity to make a huge impact. We are providing access to a product that can help curb the opioid epidemic, create jobs and give back to local communities, all while helping people live happier, healthier and more comfortably. Investing in people and communities is core to who we are. There are plenty of opportunities to move up and learn new things."
"We are looking for people who are passionate about solving problems and creating positive change. Everyone on our team has their own story, bringing diverse backgrounds and unique perspectives to the table. We're part of a movement and are building something bigger than ourselves. That's why we're all here. We believe in the product and truly care about what we do."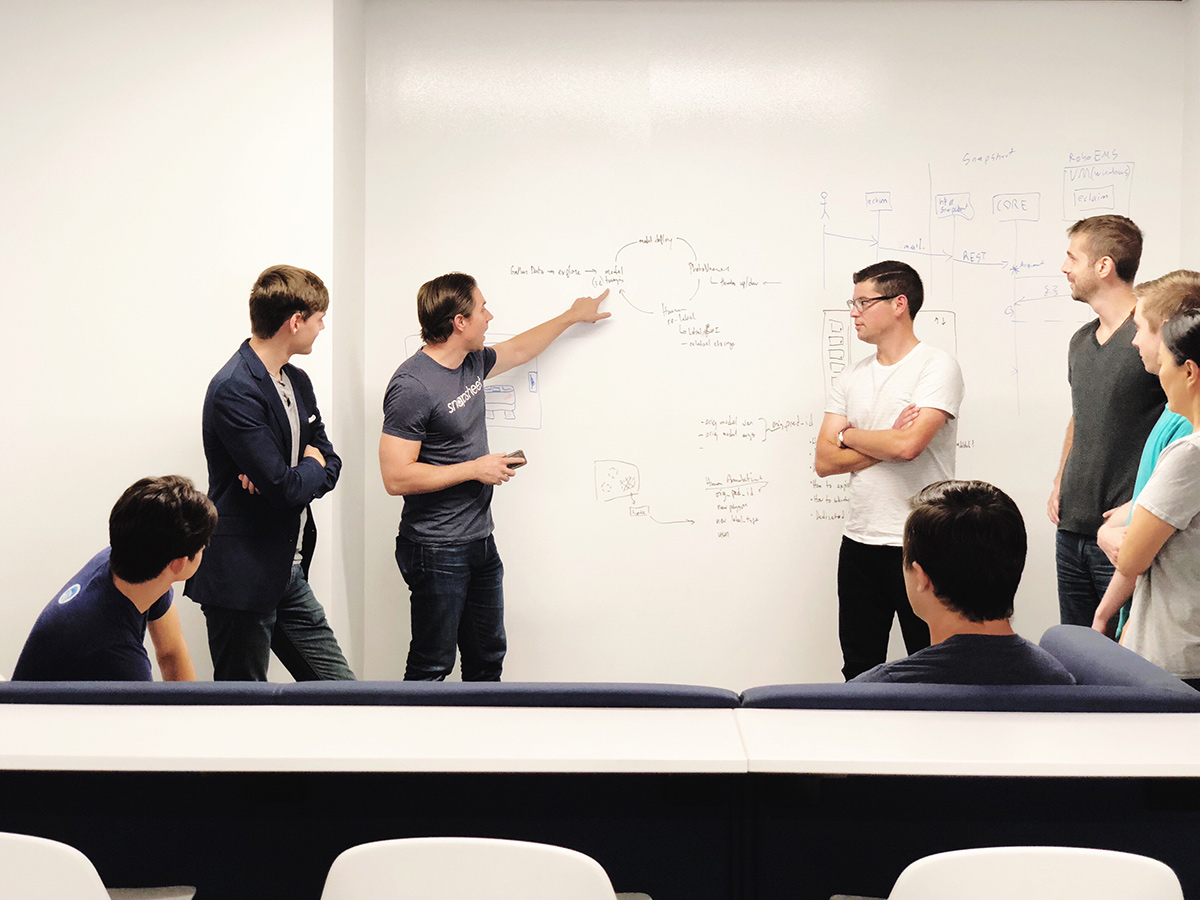 What they do: Automotive insurers use Snapsheet's technology to digitize the claims process from end to end.
Engineer here: "We plan to grow our engineering team from about 50 to 75 engineers this year," said Ryan Staudt, VP of engineering. "We are hiring full-stack developers, back-end developers, front-end developers, QA automation engineers and site reliability engineers at all experience levels. We operate as small, highly autonomous teams of four to seven engineers who own part of our product suite from end to end. We are hiring for both existing and new teams with ample opportunity for career advancement."
Technical challenges abound: "Over the past few years, the insurance industry has seen a massive shift toward handling claims virtually, which has led to a rapid increase in the number of customers using our product suite. We are hiring to scale our platform to meet demand and continue innovating as the leading company in virtual claims technology."
"We are working on many interesting technical challenges, including building an open and extendable platform, scaling our integration capabilities, workflow automation, automatic work assignment algorithms, embedded operational metrics and generally simplifying the claims process for all parties involved. Our focus is not only on delivering new features and innovation but making a product that is built to last and provides a secure, performant and dependable platform for some of the largest insurance companies in the world."
Do good work, get noticed: "At Snapsheet, the best idea wins. We encourage challenging the way things are currently being done and finding a better way, which results in continually evolving our development tooling, processes and automation to maximize efficiency and quality. Engineers at Snapsheet operate with a high degree of autonomy and influence over the product, making your work highly visible and valuable to end users and leadership."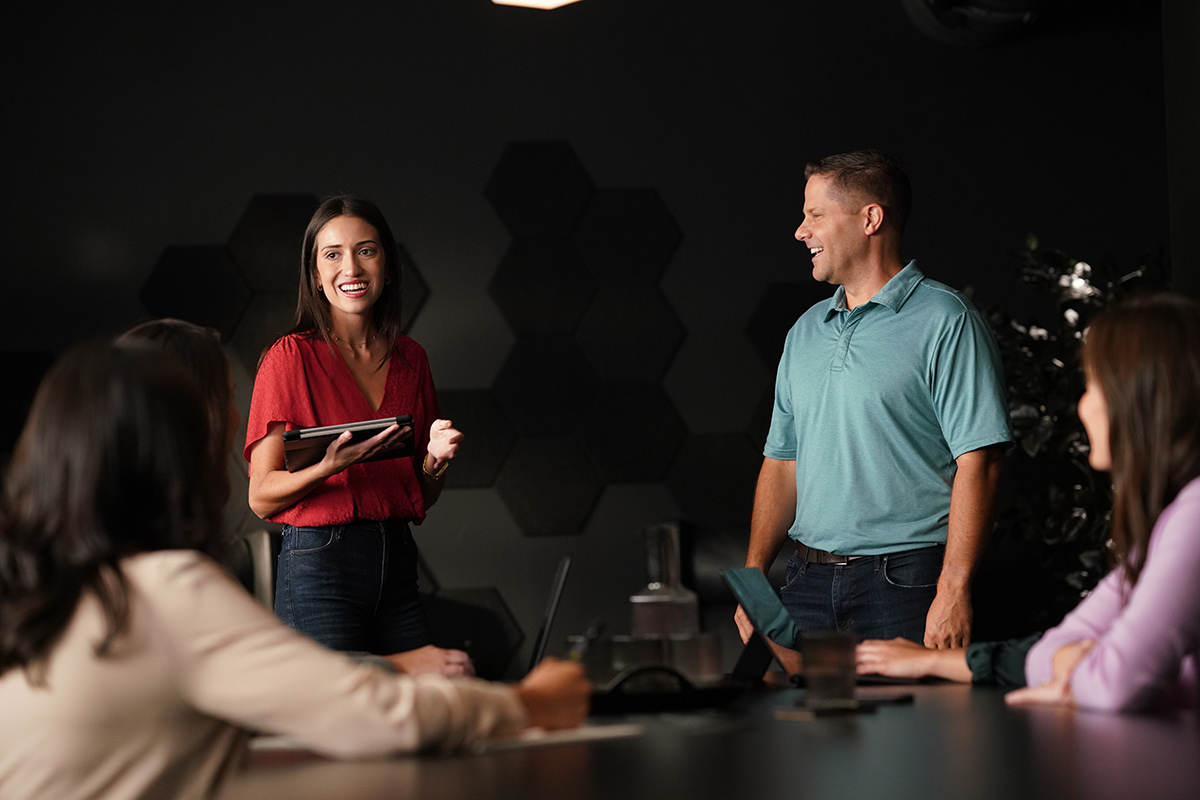 What they do: Basis Technologies' platform, Basis, is designed to help enterprise marketers save time by consolidating tools and automating previously time-consuming low-value manual processes.
Product and engineering-focused: "We grew our headcount by more than 35 percent last year and are continuing to grow many of our teams this year," said Emily Barron, EVP of talent and development. "Most of our departments are hiring, and all of our teams are responsible for helping Basis Technologies grow and thrive. We pride ourselves on making sure all employees feel accountable and engaged in Basis' goals, mission and vision, which is to make the advertising industry better with automation and scalable workflow solutions."
"There is a lot of focus on hiring amazing talent for our product and engineering teams to continue to support and drive the exciting success of our platform. Our tech team is excited to work on features that provide more value to our customers by increasing our platform's intelligence and automation capabilities."
Helping advertisers beat burnout: "The ever-increasing complexity of the advertising industry is fueling the need for Basis and our growth. Advertising professionals are challenged and stretched to historic levels because of rapid industry evolution, the continued fragmentation of tools and platforms, virtual work and talent shortages.."
"This underlines the market's need for automation and the need for comprehensive solutions that automate manual operations, standardize processes and improve marketing performance. Having access to Basis gets teams out of mundane tasks and gives them the opportunity to focus on more strategic tasks, leading to happier employees and higher retention rates."
Multi-decade dedication to employee well-being: "Basis is extremely value-driven. The motivation for, and success of, our platform comes from our commitment to our employees and to improving the lives of people in advertising. Many things have changed in our 20 year history, but our mission has never wavered, including our vision for a better corporate culture. Our leadership framework understands success is predicated on the quality, character, intelligence and ethics of a company's employees. Shawn Riegsecker, our CEO and founder, wrote that, 'Lasting success can only be achieved through dedication to growth and well-being of the individual, not the corporation,' all the way back in 2001."