Visual Feeder Secures $1.7M Seed Round for Immersive Advertising Platform
The Chicago-based startup uses projection mapping tech to create immersive ad displays on vacant retail windows.
In 2020 Eddie Yang and his sister Yaxi Yang founded Visual Feeder as a way to create cool projection art displays in stores. They were raised by parents who were artists and their startup was an extension of their upbringing.
Prior to the pandemic, Visual Feeder shifted from an artist startup to a marketing-focused one that displays advertisements on vacant retail windows. Then the world shut down.  
"We had just pivoted into this business model of utilizing vacant retail windows to showcase advertising and brand messaging and now no one can go out. So it's like, 'did we make a wrong move at the wrong time,'" Eddie Yang recalled in an interview with Built In. 
Luckily for the sibling entrepreneurs, their startup was accepted into the 2020 Techstars accelerator program and as the world opened back up, Visual Feeder was back at it. The startup was also able to lease more window space for advertisements because the pandemic forced many businesses to close.
On Thursday, Visual Feeder announced that it secured its first seed-stage funding to the tune of $1.7 million. The round was co-led by Sandalphon Capital and Blue Field Capital and included participation from Techstars, Lair East Labs and several angel investors.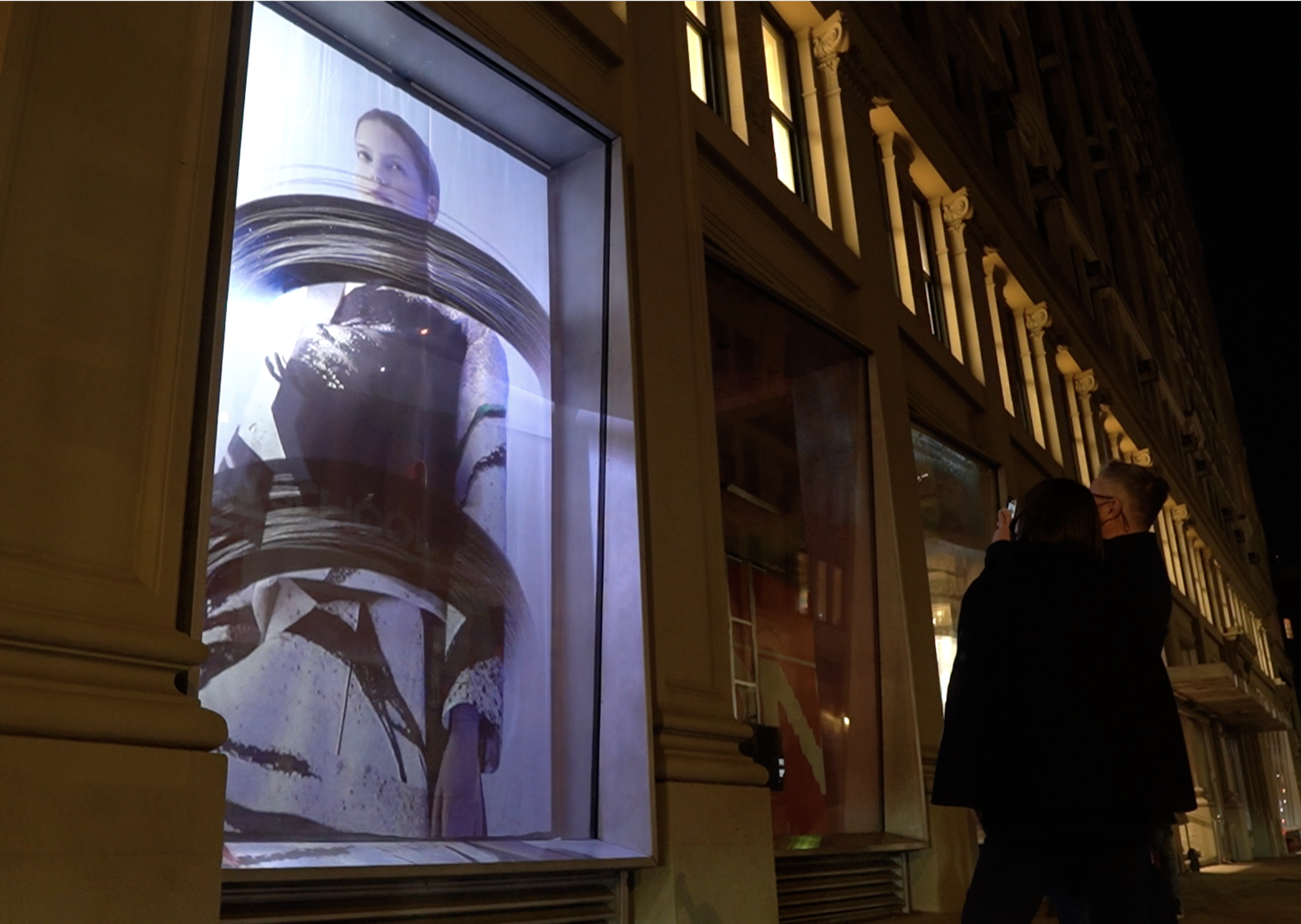 Using projection mapping technology Visual Feeder showcases immersive ad displays on commercial windows that it leases. Along with the displays, it also installs sensors on the windows that track the number of people who walk by and the number of people who stop to look at the advertisement. According to Eddie Yang, this is done to provide potential clients with real-world analytics when helping them choose a location to advertise instead of solely relying on estimations. 
Since launching, the company has worked with brands like Nike, Red Bull, Lululemon and Hilton, among others. Visual Feeder, which was included in Built In's Future 5 feature last year, has also expanded its services beyond Chicago, where the startup is based, into New York and the Bay Area. It is also planning on expanding to Miami in near future. 
With the new capital, Visual Feeder will make key hires. It also plans to continue developing and eventually rolling out a digital platform where companies and advertisers can see all potential locations and instantly upload their ads onto the platform to be displayed in a more streamlined manner. 
Currently, to advertise using the company's tech and locations, brands must first contact the startup, submit their proposed ad and go through a back and forth to find the right location. With the new platform, companies will skip a lot of the back and forth and get their campaigns up faster. The platform is set to launch sometime this year, according to Eddie Yang. 
"Anyone could showcase their brand messaging, which we'd like. And we think we can create that for the out-of-home advertising experience. So we have a lower threshold and barrier to entry because of our platform and can have multiple advertisers on the same window space," Eddie Yang said.