I am often asked what is a Micro-Internship. In short, it is utilizing a college student or recent grad to execute a short-term assignment for you. These tasks may not be glamorous, but they need to get done and are not the best use of your time.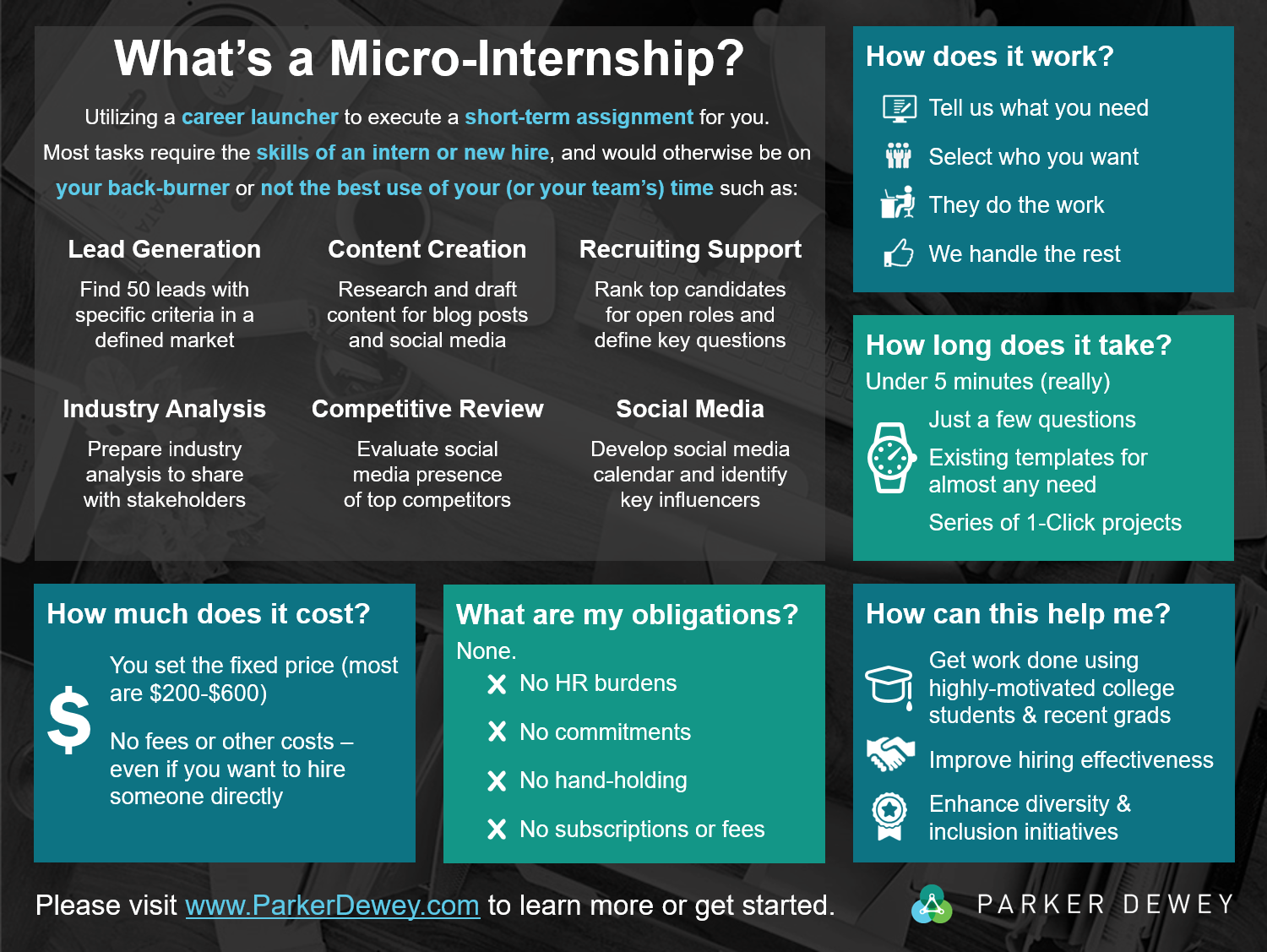 Parker Dewey also got rid of the obligations of traditional internships or the limitations of temps - you define the project, set the price, and pick who you want. No 10-week commitment, exorbitant costs, or expectations of a full-time job (though many companies find amazing candidates they want to hire for a job or internship - and there's no fees to do so).
For these highly-motivated career launchers, these projects provide a great way to demonstrate their skills, get their foot in the door, and explore career paths. As a result, they exceed expectations and can help enhance your talent pipeline.