Big Data has proved it's anything but a buzzword. A smorgasbord of companies big and small invest time, money, and human capital to glean the actionable insights they need to drive their businesses to success. 
Though most of the biggest companies in the industry don't exactly call Chicago home, the city has built up a veritable force of young, growing companies that are hungry to turn the city into a data and analytics lovin' force to be reckoned with. From Uptake to Avant, these companies are poised not just for individual success, but for a big, collective win for Chicago's tech scene proper.
Top Big Data & Analytics Companies in Chicago
Avant
Civis Analytics
Enova
KAR Global
Aginity
Uptake
Here's a survey of what the Big Data landscape in Chicago looks like right now. When you've got players like these on the field, it might soon be time to crown Chicago as the reigning Big Data champ.
The company: Founded in 2012, Avant is leading the pack when it comes to machine learning, a corner of data science that's proving a prime disrupting agent in industry after industry. Avant, an online lending platform, uses a predictive model that considers thousands of variables to offer loans with rates that work for consumers.
The inside scoop: "At Avant, we build components that integrate directly with our production systems but retain the interactivity necessary for quickly iterating on modeling ideas," said Rob Krzyzanowski, the company's director of data engineering. "This allows our data scientists' work to be incorporated immediately without rewriting a prototype and avoids the usual stats workflow of using many hard-to-combine tools. It also means we can re-use machine learning work across functional areas like underwriting, fraud, marketing, and operations with a unified team and workflow: improvements in feature engineering or statistical techniques in one area are easily reproduced to the others."
Thoughts on the ecosystem: "We are proud to announce Avant's first conference R in Production will be held on August 5th at Avant's Chicago headquarters," he said. "The conference will be dedicated entirely to exploring development aspects of the R programming language. In an effort to draw in expert developers and data scientists in the language, this event will create a space for leaders to come together and share their knowledge to make advancements within the community. We encourage data scientists in Chicago to attend."
The company: A byproduct of Obama's historic 2012 campaign, Civis Analytics hopes to apply the same successful data science tactics that helped reelect the former commander in chief to businesses, non-profits, and government in order to help them thrive.
The inside scoop: "At Civis, we have a unique combination of the world's best data scientists and social scientists, allowing us to leverage the best of both worlds in innovative ways," said Michelangelo D'Agostino, Civis Analytics' Director of Data Science R&D. "From helping companies design randomized controlled trials and surveys that generate new data and insights, to building machine learning models to combine that data with other vast sources of data, we help organizations identify and reach the people they care about most."
Thoughts on the ecosystem: "As a startup culture, Chicago has always been focused on the practical--building companies that solve real problems and provide immediate value," he added. "At Civis, we think that same ethos helps make us a leader in data science by having a bias towards action. We focus on using data to provide tools and insights that immediately change the way a company operates or how it interacts with the people that matter most. There's also great talent in Chicago — whether people moving home or graduating from some of the top universities — giving us access to some of the smartest people to help us realize our vision."
The company: In contrast to some of the younger companies on this list, Enova has been employing real-time, predictive analytics for more than a decade. Recently, the company began offering Enova Decisions to help share their tech and analytics prowess with other businesses. 
The inside scoop: "We believe in innovation through analytics to drive business performance and customer satisfaction," said Joe DeCosmo, Enova's chief analytics officer. "We innovate by building analytics expertise as well as leveraging our analytics platform to make real-time, data-driven decisions — for us and for our clients."
Thoughts on the ecosystem: "Chicago has a strong university system, thriving tech scene, and highly engaged local organizations focused on analytics, including the Chicago R User Group, numerous and growing data science and analytics meetups, and the second-largest chapter of the American Statistical Association in the U.S. In addition, it has several growing companies whose businesses are rooted in predictive and prescriptive analytics. In many ways, I think we are leading the way in big data and analytics. We can build on our success through continued investment in formal and informal analytics education as well as through support of budding business ventures rooted in analytics-based solutions."
The company: Based in Evanston, Aginity develops software that's centered on taking advantage of everything an enterprise's analytics has to offer. Since its launch in 2005, the company has helped Aginity users across the globe master their data analytics to drive customer interactions.
The inside scoop: "As organizations look to differentiate themselves in the marketplace they are turning to analytics to help prioritize and optimize – to become predictive enterprises," said Aginity CEO Doug Grimsted. "It is no longer sufficient to track information or assemble historical data and look at trends. Today, organizations need to make actionable predictions and make them accessible by business users anywhere and in any application.  Those that are able to make this a repeatable, scalable and governed process across their organization will rise to the top in their industry."  
Thoughts on the ecosystem: "The Chicago area has a rich history of data driven and data dependent businesses, as well as great Universities to draw upon for talent," Grimsted said. "Organizations of all types, in all industries will rely on analytics, and the actions they drive, to compete and succeed. Given the variety of industries and global reach of the Chicago area marketplace I see great opportunity for a leadership position in the Big Data and Analytics space."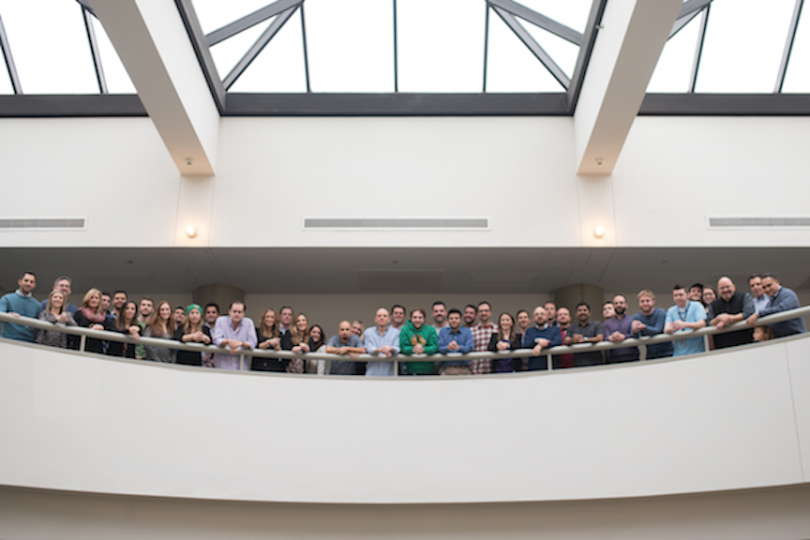 The company: DRIVIN cruised onto the scene just last year to revitalize a used-car industry once plagued by a lack of tech resources. Its first-of-its-kind marketplace leans on a team of data scientists that works its magic to help dealers source, acquire, deliver and market the cars they need to thrive — increasing profitability and saving time along the way.
The inside scoop: "The automotive industry has a newfound understanding of the power and impact of data-driven decision making," said John Manganaro, VP of pricing and analytics. "A traditional business model that relied heavily on "gut instincts" is now shifting focus to a more analytical approach. DRIVIN is gathering an immense amount of industry data that has long been tracked by outside parties, adding our own proprietary customer and market data, and creating predictive analyses that help our dealership partners stock used vehicle inventory ahead of consumer demand."  
Thoughts on the ecosystem: "Some of the most talked about startups in the U.S., such as Uptake and Avant, house strong data science teams, a testament to the importance of not only collecting and analyzing data, but ensuring the outputs are actionable," Manganaro said. "DRIVIN falls in this line of thinking, emphasizing the importance of our data analyses not only for our dealer partners, but for internal execution as well. The talent pool in Chicago is growing as we see exceptional programs from local universities spinning out high quality candidates. Mentors like Adam McElhinny from Uptake and Tom Kozlowski at DRIVIN help these candidates reach their potential and grow Chicago's notoriety for being a Big Data leader."
The company: Launched in 2014, Uptake has stacked on achievement upon achievement in their short two years, including a billion-dollar valuation, Forbes' 2015 hottest startup of the year, and our very own Moxie Award for Best New Startup. Their predictive analytics SaaS platform is used by iconic Fortune 500 companies in the industrial sector to transform data into measurable gains in productivity, cost savings, and operational safety.
The inside scoop: "By partnering with leaders in the industrial sector, Uptake's unique business model enables our partners to innovate rapidly without having to develop massive capacity in data science and software development," Natalie Bauer Luce, spokesperson for Uptake. "It also ensures that Uptake focuses on solving an industry's pain points while bypassing development and learning cycles. The result is enormous savings in development time and resources for Uptake's partners and a software platform that delivers real–measurable–value to partners and their end customers."
Thoughts on the ecosystem: "I think Chicago has already emerged as a leader in Big Data," Bauer said. "Take Uptake, for example. We have built an incredibly impressive bench of talent in less than two years of operation. That in itself is indicative of the talent pool here in the city and shows there's tremendous potential for continued growth and success in this area."
Do you have a story you want to share with our readers? Shoot us an email or follow us on Twitter @BuiltInChicago.