Michelle Solomon, a data scientist at Pareto Intelligence, recently made a statement you won't hear from the average person: "It doesn't take very long to become passionate about healthcare data."
For her, the field is exciting because it's rapidly evolving. And it doesn't hurt that Pareto gives people constant opportunities to try new things, from implementing new tech to taking on new roles.
This month, Pareto's tech team spoke about the company's commitment to saying "yes" to ideas — and how that shapes its culture.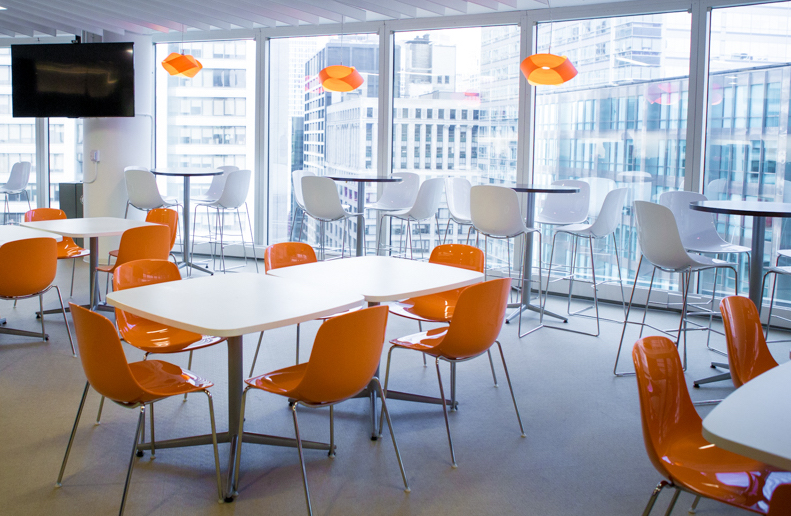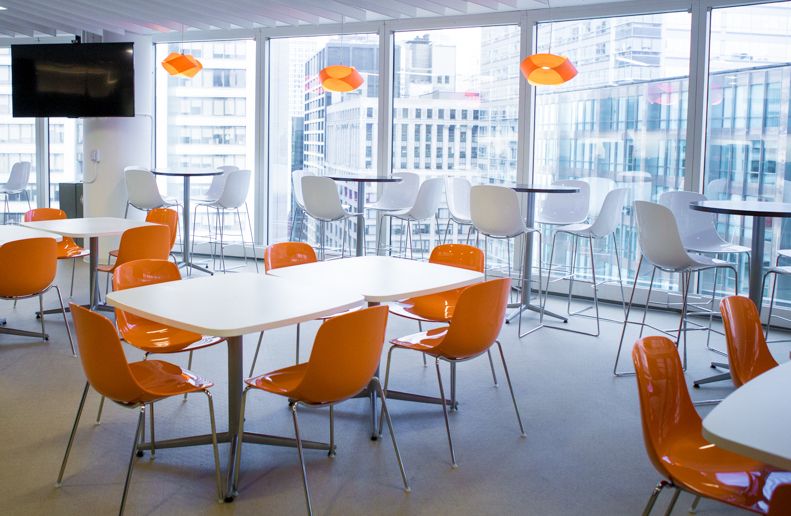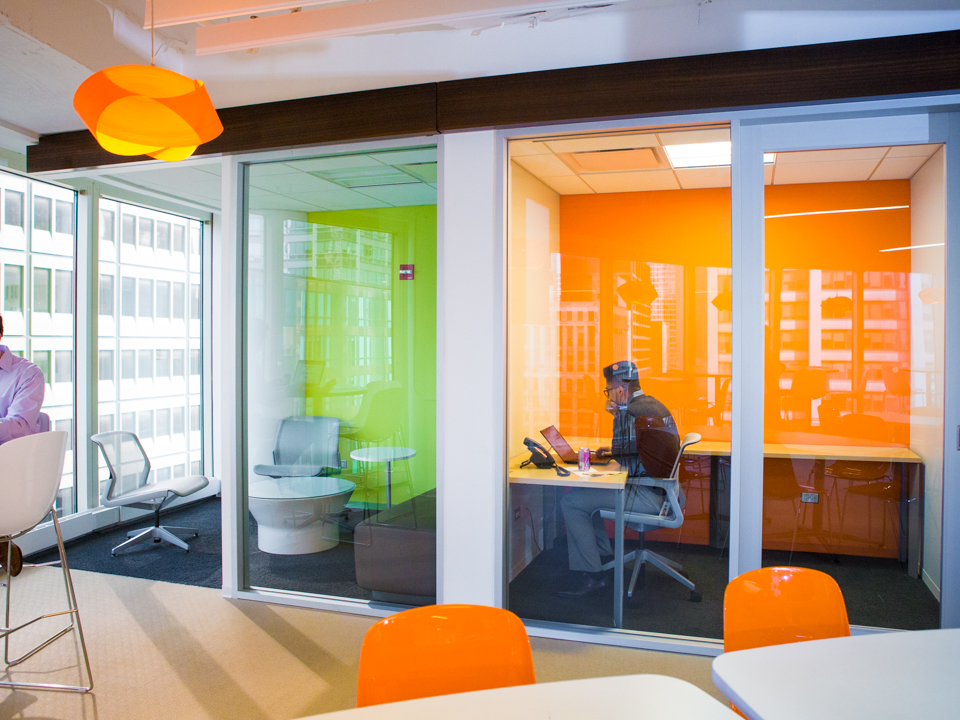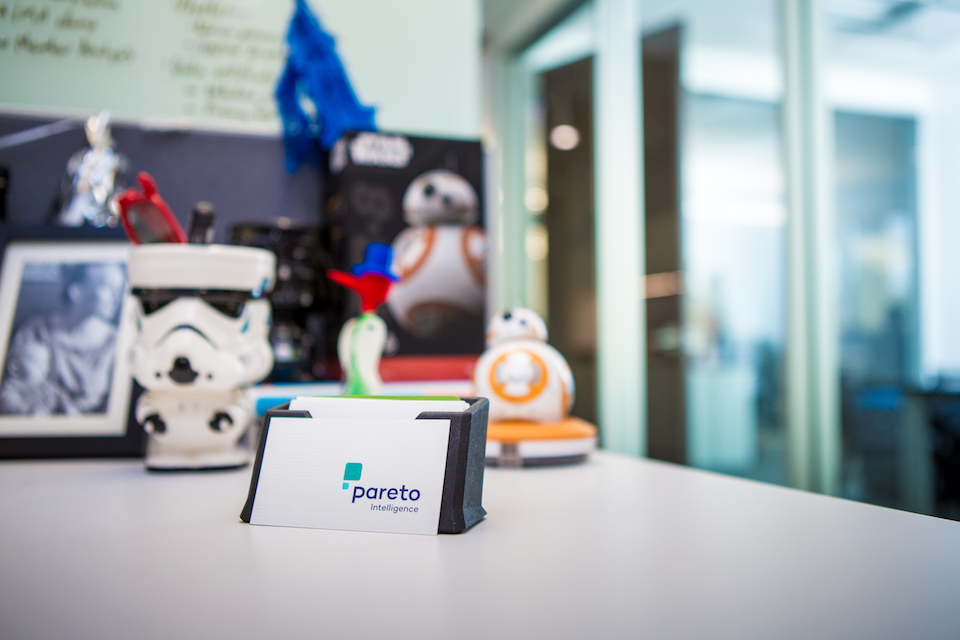 FOUNDED: 2013.
EMPLOYEES: 34.
WHAT THEY DO: Pareto Intelligence is a technology and analytics company that supports health plans and providers with solutions that evaluate revenue accuracy, manage cost and improve long-term financial performance.
WHERE THEY DO IT: The Loop.
MEET THE PARENTS: Healthcare management consulting firm HealthScape Advisors launched Pareto in response to clients' growing need for big data analytics and business intelligence solutions. The companies share the same office space. 
PERKS: Open PTO policy, profit sharing, tuition reimbursement, subsidized gym memberships, commuter benefits and volunteering opportunities.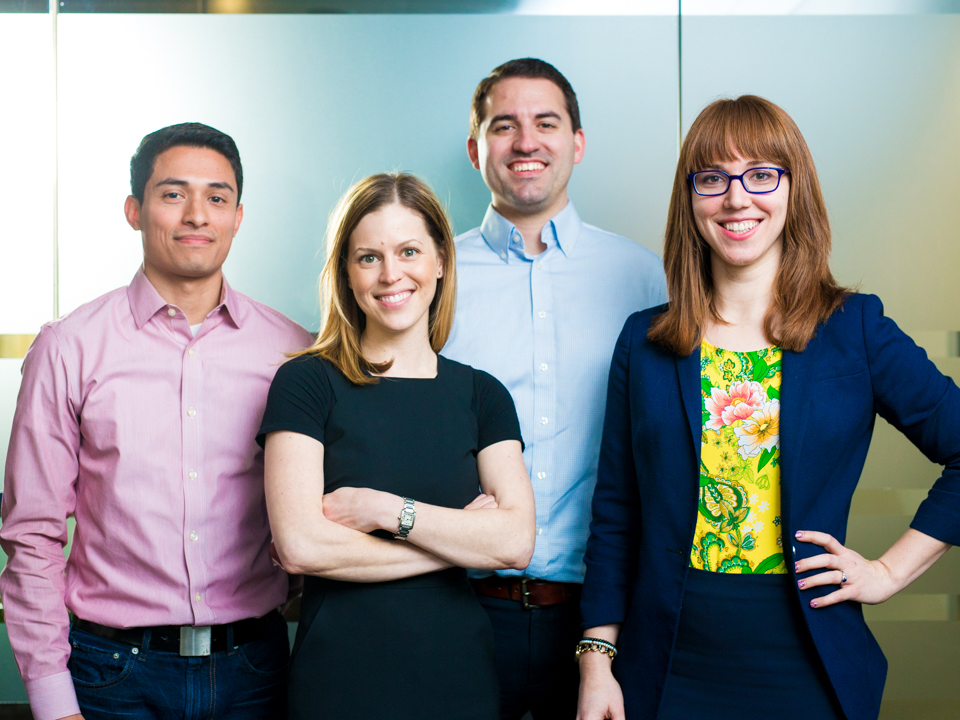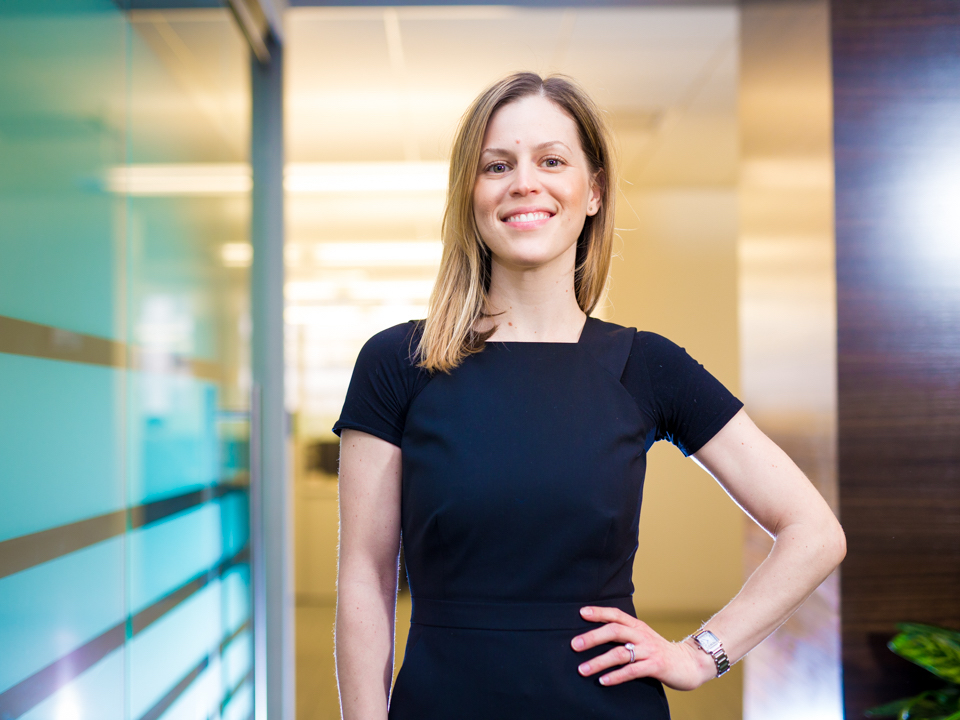 Jami Eddington, Solution Lead/Delivery Manager
Jami ensures Pareto's solutions are effectively delivered to clients. Externally, her team is the face of the company. Internally, it's the voice of the customer.
BEYOND WORK: Jami is a news buff and big fan of NPR.

Can you describe your leadership style?
Jami: I allow my team to be heard and am always asking their opinion. I want to know what they have to say about our delivery model, visualizations, deliverables, etc. Everyone has a different perspective and it never hurts to talk something out with multiple people.

How does Pareto's culture differ from other places you've worked?
Jami: At Pareto, more than anywhere else I've worked, there is an overwhelming desire to serve our clients. It's not enough to deliver on one engagement and then part ways. We want to know where else we can provide value. We really do want to build partnerships with our clients. If they have pains, we want to help alleviate them. In other companies I've worked, things were more black and white. At Pareto, we're committed to finding solutions to fit our clients' needs.

What does your team do for fun?
Jami: The delivery team is competitive and loves challenges. We recently played WhirlyBall and laser tag and ended up drenched in sweat after both games. Inside the office, many people like to de-stress by playing FIFA. Also, this team has never met a happy hour or sushi roll it didn't like. We recommend a roll called The Gambler. One roll has a ghost pepper inside, so it's anyone's guess as to who will get it!
We look for people open to defining their own role, not those who wait for something to fall into their laps."
When interviewing, how do you know you've found "the one?"
Jami: I have a team full of go-getters. To fit in, a candidate has to be willing to take initiative. We can teach the hard skills like SQL, but we need people who are willing to jump in head first and say: "What can I do?"
In interviews, I always mention Pareto's entrepreneurial spirit. I don't know the exact career path anyone is going to take, and the role they get promoted into may not even exist yet. We look for people open to defining their own role, not those who wait for something to fall into their laps.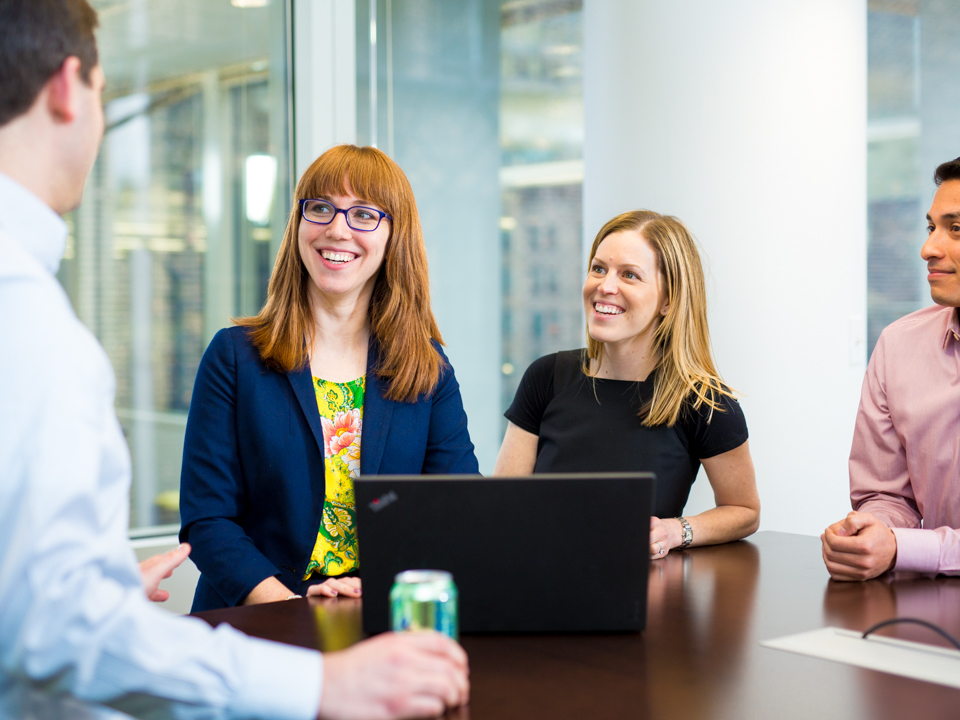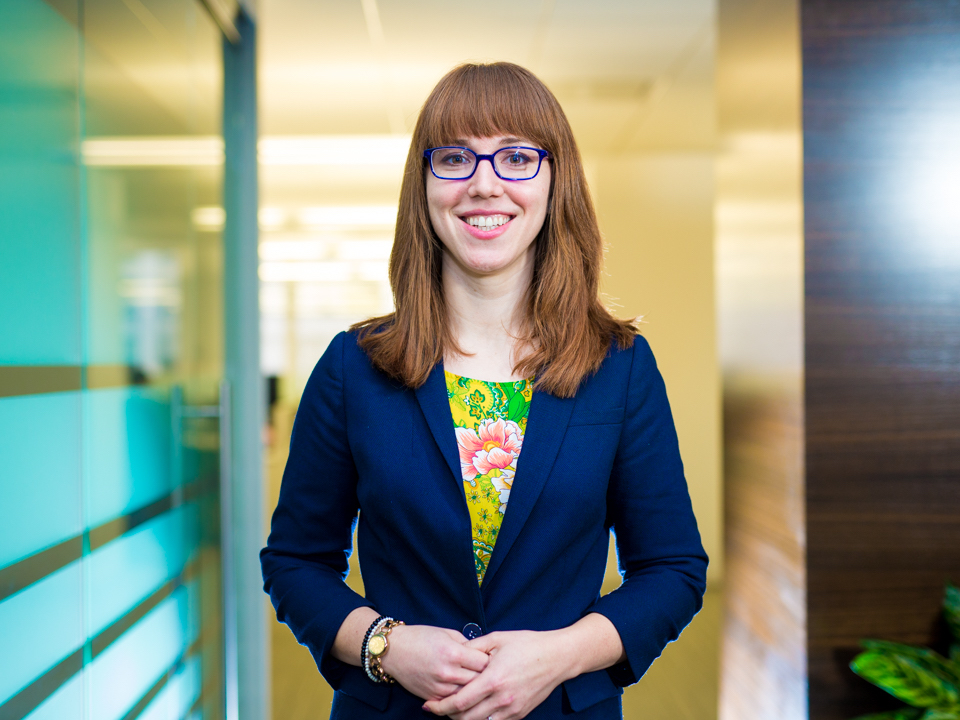 Michelle Solomon, Data Scientist
Michelle's data science team provides advanced analytics for the company's products. Their models are designed to do a range of things, from predicting costs and analyzing outreach to estimating diagnosis probabilities.
BEYOND WORK: She's on the board of Project Exploration, a science outreach organization that works with middle and high school students from underrepresented groups.

What attracted you to Pareto?
Michelle: The culture, which is focused on continuous learning and collaboration. No one hesitates to talk to people on other teams or people in management at any level. From the top down, the company is very inviting and understanding. It doesn't take very long to become passionate about healthcare data. The field is rapidly evolving and I'm excited to be a part of it.
It's uncommon to find a team so supportive of individual ideas."
Pareto encourages employees to try new things. Can you give an example?
Michelle: Pareto is extremely encouraging of new ideas and techniques. For example, reading the news a couple months ago, I found a really interesting investigative article on healthcare costs. I sent it to the data science and product teams, and immediately our product manager came over and started asking about making a new product based on the article. We've already started pulling together the data to build the model. It's uncommon to find a team so supportive of individual ideas.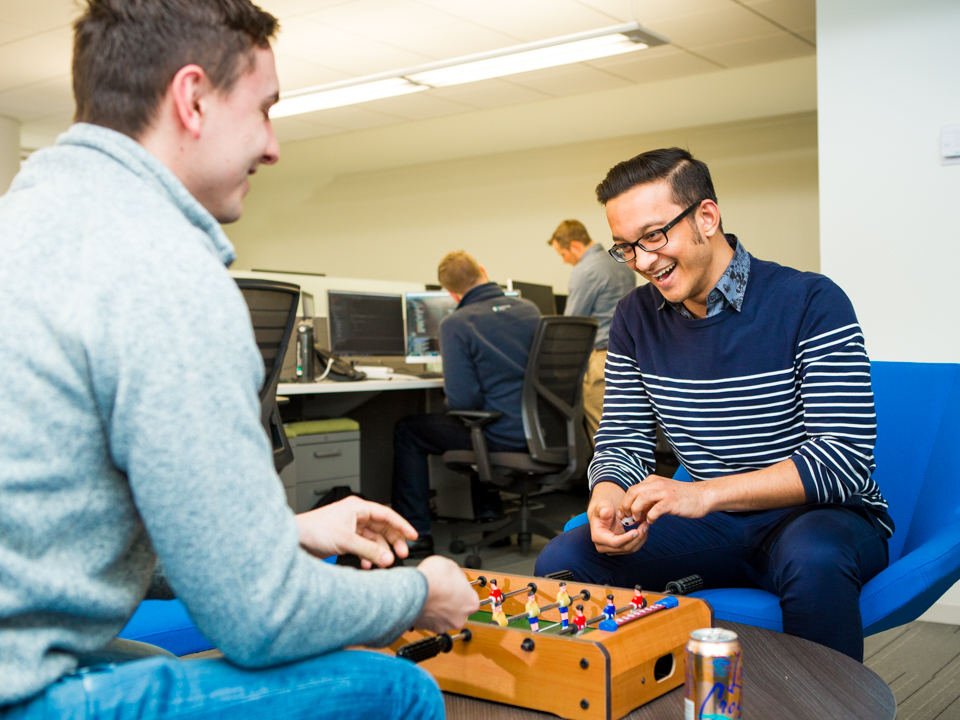 How has HealthScape shaped your culture? Has your culture rubbed off on your parent company at all?
Michelle: We share the same space, and a lot of our culture has been shaped by HealthScape. However, as Pareto has grown, our culture has become more laid back. We have our own pour-over coffee area and coworkers can often be found chatting in the halls or over desk dividers. This has led to a more collaborative environment. I think HealthScape is catching on. HealthScape has been really receptive and even excited about collaborating with the data science team.

What does the Pareto team do for fun?
Michelle: We have happy hours roughly once a month. There's a Pareto brewery tour, and with HealthScape, we have a Cubs outing and golf outing every year. Every Friday, the data science team watches educational videos or discusses an interesting article from the industry. We're always learning and trying new things that we can incorporate into our projects to keep them fresh and interesting.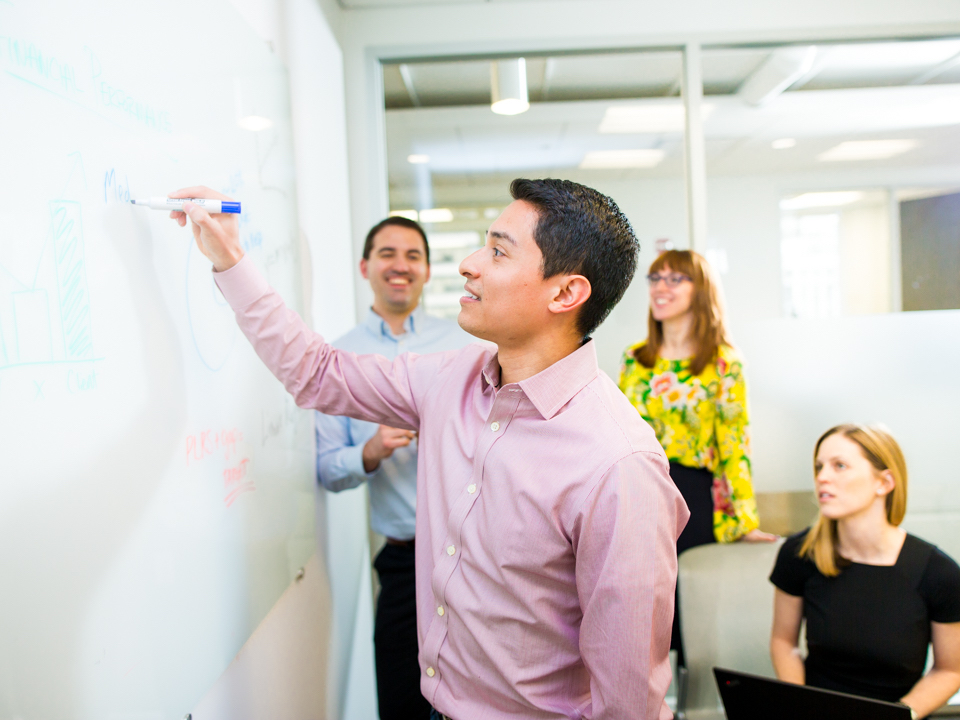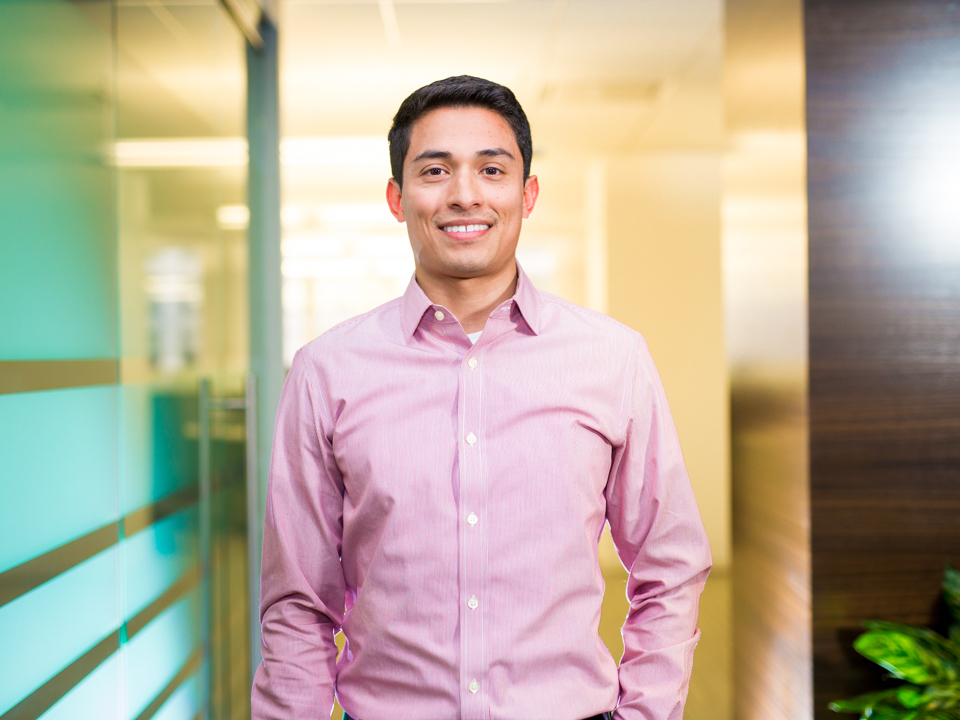 Juan De La Paz, Senior Software Engineer
Juan develops, tests and maintains web applications built for healthcare payers and providers.
BEYOND WORK: He can be found breaking a sweat on his bicycle and taking in nature.

What does your team do?
Juan: We develop software solutions that are designed to ingest large amounts of data, analyze it and tell a meaningful story through visualizations. That allows clients to forecast market trends in as close to real-time as possible.
There's always this feeling that your work is helping the bigger picture and bettering the entire company."
Why did you want to join Pareto?
Juan: The culture. There's a sense that everyone is just so motivated by the work they're doing. There's always this feeling that your work is helping the bigger picture and bettering the entire company.
Pareto's culture is also defined by continuous learning and the ability to try new things. That comes into play a lot on our team, because we have a say in how solutions should be implemented. This includes what technologies we want to use and planning the solutions. It's great because it helps our team stay current with software technologies.
How does Pareto encourage employee growth?
Juan: Our team offers plenty of growth opportunities. There are times where, as a team, we will take an online course on a new and upcoming technology that we think can be used in our solutions. For about a week, we will meet together every day and learn a new technology, which is fun and a nice change of pace.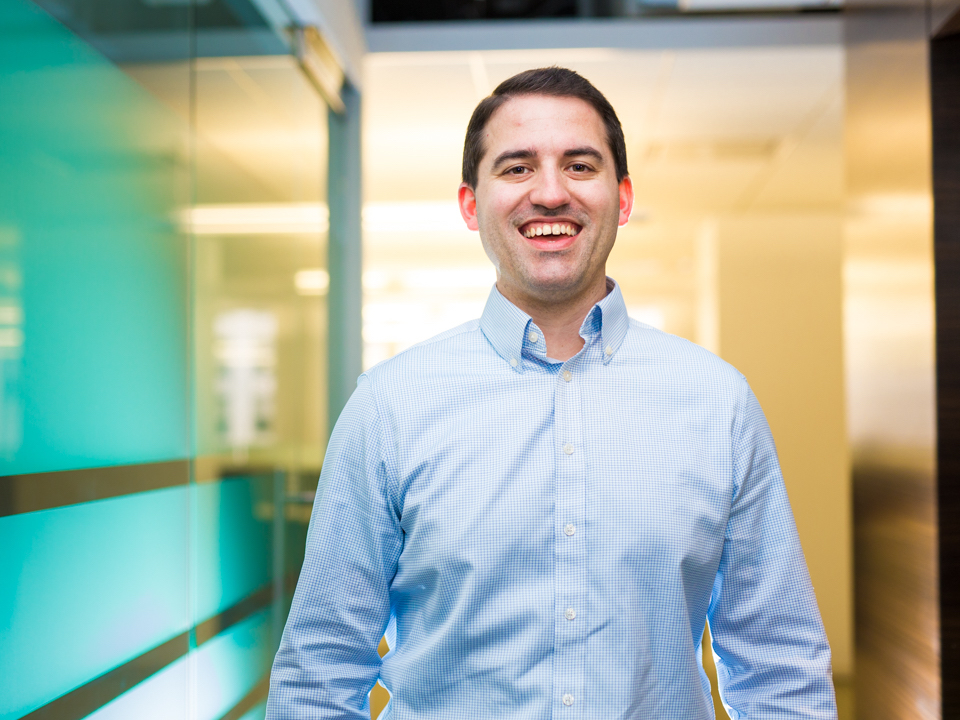 Jason Kornhauser, Business Analyst
As a member of the product team, Jason helps define and build solutions that provide immediate value to clients.
BEYOND WORK: He's a passionate cook who nearly enrolled in culinary school.

What does your team do?
Jason: As a member of the product team, I have the exciting and challenging task of working with each of our internal teams as well as serving our clients. Ultimately, product acts as a filter. We strive to distill innovative solutions that add immediate value to the clients we serve.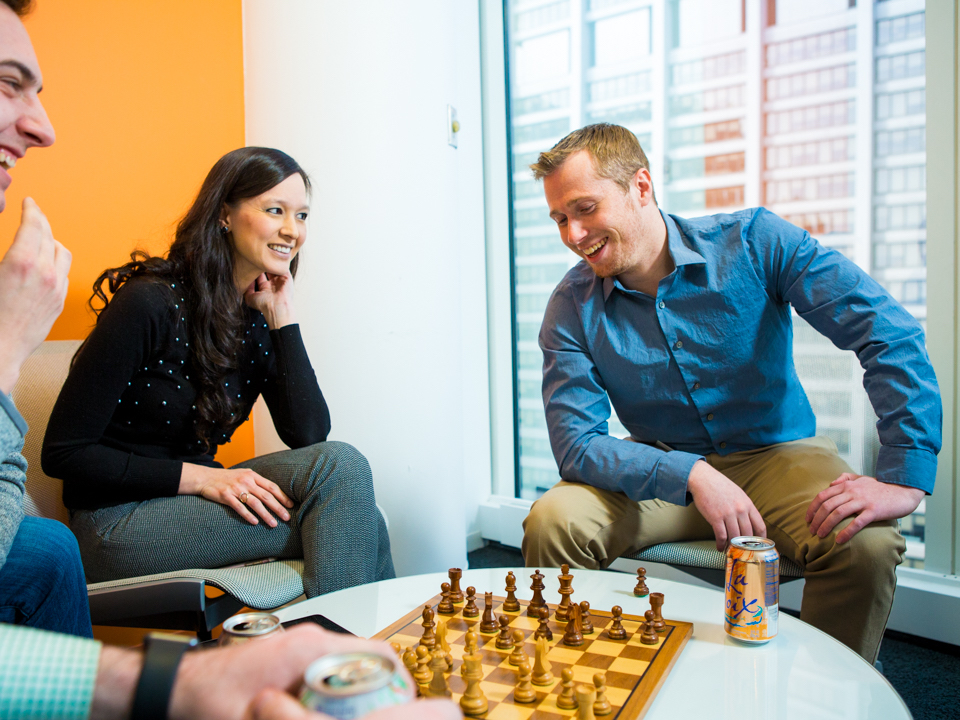 Can you describe Pareto's culture and how it differs from other companies you've worked at?
Jason: We have a depth and breadth of healthcare market expertise that is unmatched by any organization I have ever been a part of.
How has Pareto helped you advance your career?
Jason: By empowering and challenging me to work on the skills I need to elevate my career. I have had opportunities to enroll in professional development classes, attend industry conferences and work on projects that help me grow.
What traits does someone need to have in order to be successful at Pareto?
Jason: An ideal candidate is passionate about what they do and curious to learn. Given the complexity of what we do, it would be unusual to have a strong understanding of the markets we serve as well as each of our solutions. That's why successful team members tend to be inquisitive and share a commitment to lifelong learning.