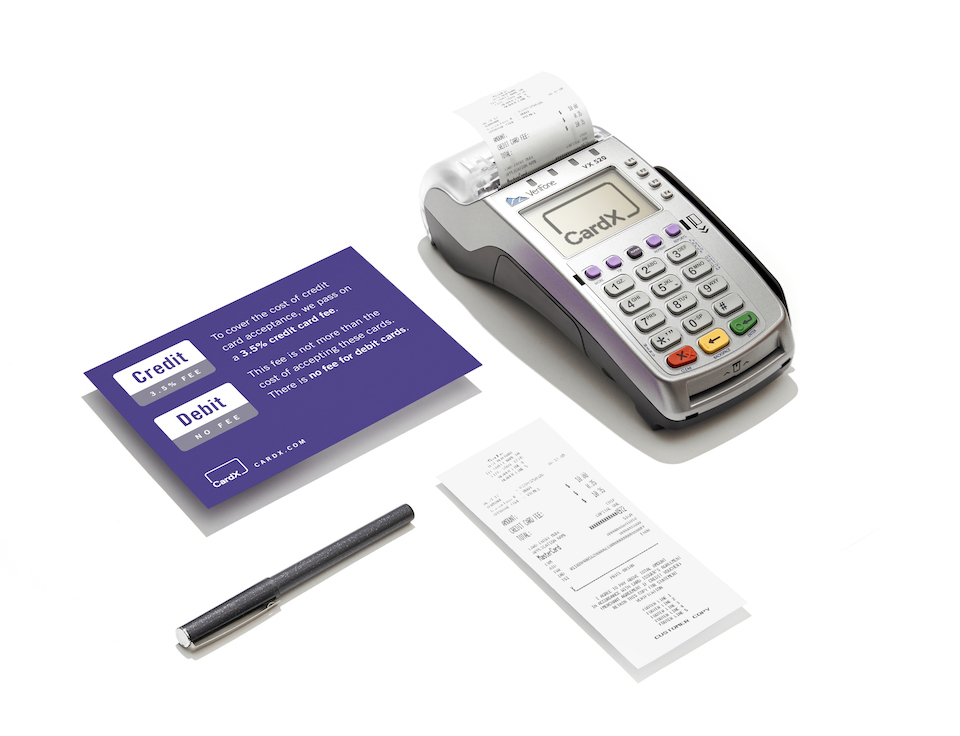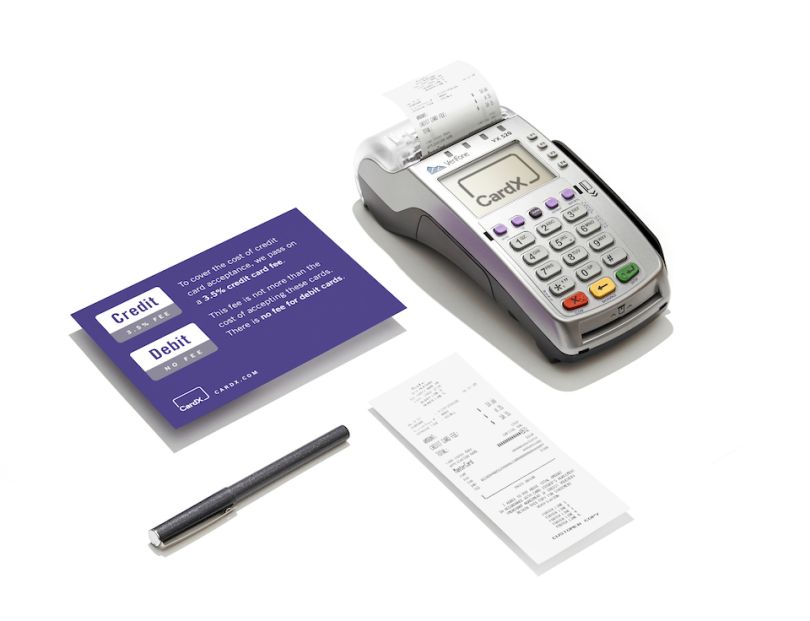 It's a hot summer day and you're feeling thirsty, so you duck into a small shop and grab a lemonade. The total comes to $3.29 and you instinctively reach for a credit card because who really carries cash anymore? Unfortunately the store doesn't accept credit cards, which means no lemonade for you.
"Payments affect so many business models, especially how you manage the cost of accepting credit cards," said CardX CEO Jonathan Razi. "That's why Apple bundles the individual purchases you make on iTunes and charges you a week or two later."
Razi founded CardX to provide a turnkey solution to businesses for passing on the credit card fee to consumers. The company's physical and online payment solutions are designed to distinguish credit cards from debit cards.
When a credit card is used, the system automatically alerts consumers they'll be charged the processing fee. Merchants keep 100 percent of the sale, with CardX taking its cut from a built-in fee.
It's fair to ask how increasing the cost of a purchase is a business strategy. To CardX's CEO, it comes down to increased consumer choice.
We sign a lot of merchants who would never accept credit cards unless they have an option to pass on that fee."
"We sign a lot of merchants who would never accept credit cards unless they have an option to pass on that fee," Razi stated. "Previously the costs were too high and the margins too low to even consider it."
CardX's fastest-growing vertical is business, both B2B and B2C. Its tech also gets a lot of attention from higher education and government institutions. CardX is used by several Big 10 and SEC schools to process tuition payments and by governments across the country to collect tax payments, court costs, fines and for other miscellaneous services.
Razi founded CardX in 2013 while studying law at Harvard. At the time he was looking for an industry to disrupt, and that year, laws changed to allow credit card fees to be passed onto consumers in 40 states. Ten states had laws on the books forbidding passing on the fee.
Four more states changed their rules in 2016 thanks to litigation filed in New York that eventually reached the Supreme Court — a case in which CardX was involved.
"We filed an amicus brief, and we were the only solution provider in the payment processing industry to file one," Razi said. "We contributed something unique to the case, which was real-world expertise."
To Razi, CardX's Supreme Court brief and the ability of its technology to instantly differentiate between credit and debit cards are what set it apart from competitors in an increasingly crowded space. That and its faithful devotion to staying on top of the latest changes to compliance rules and regulations.
"I don't think it's a stretch to say that we know more about the compliance than perhaps any law firm in the country," Razi said.
CardX is based in Streeterville and has a headcount of 14. The company is hiring for its sales and support teams.