Keeping up with fashion trends while juggling work or family is a struggle for many professionals. Over almost 10 years, Trunk Club has built digital solutions to create a customer shopping experience as elegant as the clothes they offer.
After a 2014 acquisition by Nordstrom, having the resources to reach more customers with more offerings is the most significant change at Trunk Club. The startup mentality remains firmly in place, as do the company's collaborative, growth-focused, and fun-loving engineering and IT teams.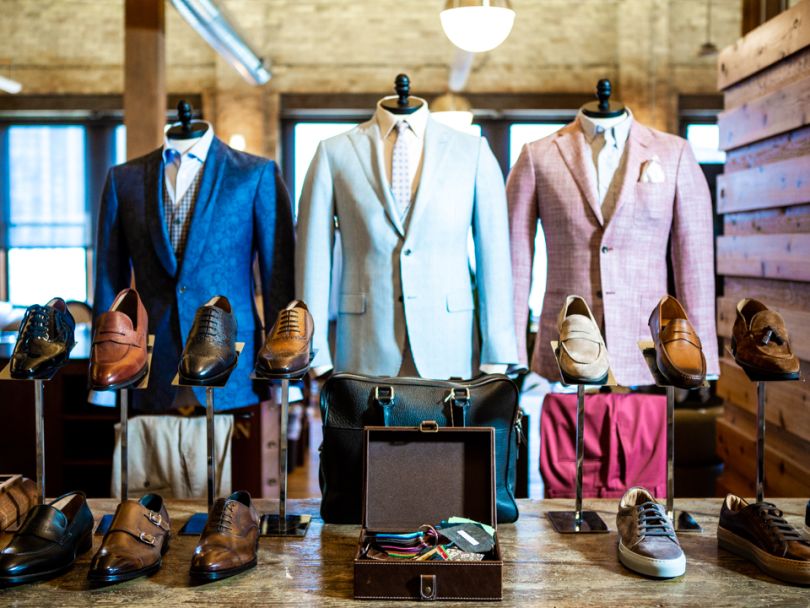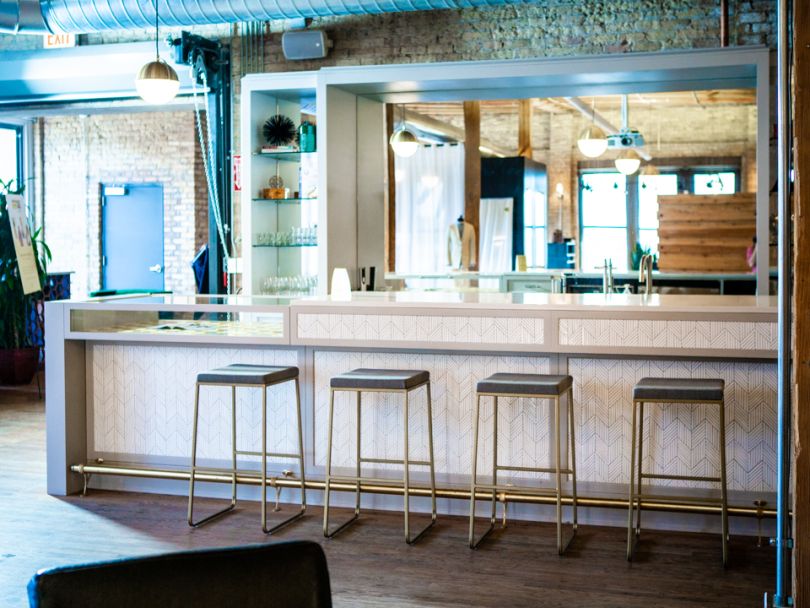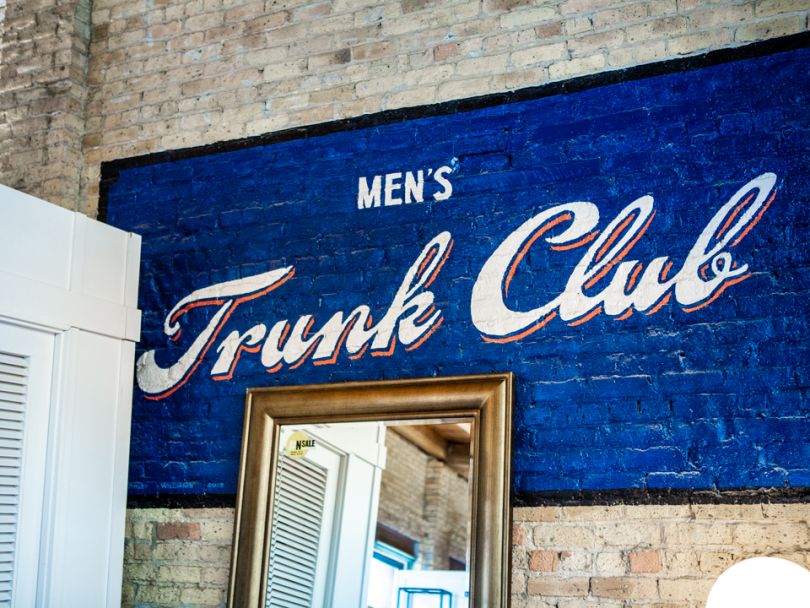 TRUNK CLUB AT A GLANCE
FOUNDED: 2009
EMPLOYEES: Nationally, 1,000; locally, 500.
WHAT THEY DO: Provide customers with a personalized "trunk" of fashion items, selected by professional stylists. The process can take place entirely online or involve in-person consultations at one of six national Clubhouse locations.
WHO THEY DO IT FOR: Busy men and women seeking to improve their wardrobes, or their fashion sense.
WHERE THEY DO IT: Headquartered in Chicago; other locations in Boston, New York, Los Angeles, Washington, D.C., and Dallas.
IDEAL CANDIDATE: A passionate engineer, a teacher and a lifelong learner eager to mentor others and understand the product impact of their builds. Someone who leaves their ego at the door to collaborate with a diverse team of engineers and cross-functional partners.
PERKS: Annual continuous education budget and unlimited PTO.
FUN FACT: Despite being a fashion company, employees embrace a wide variety of personal styles and attire, from sports jerseys to swackets.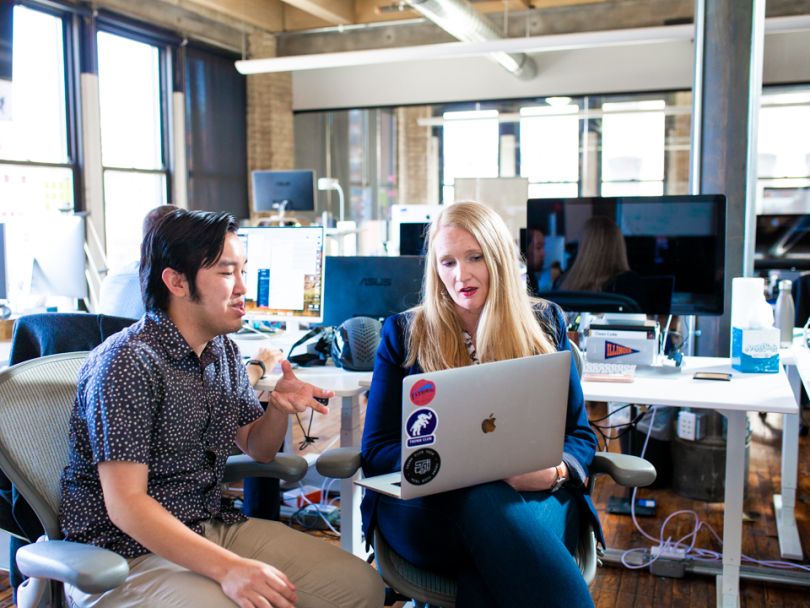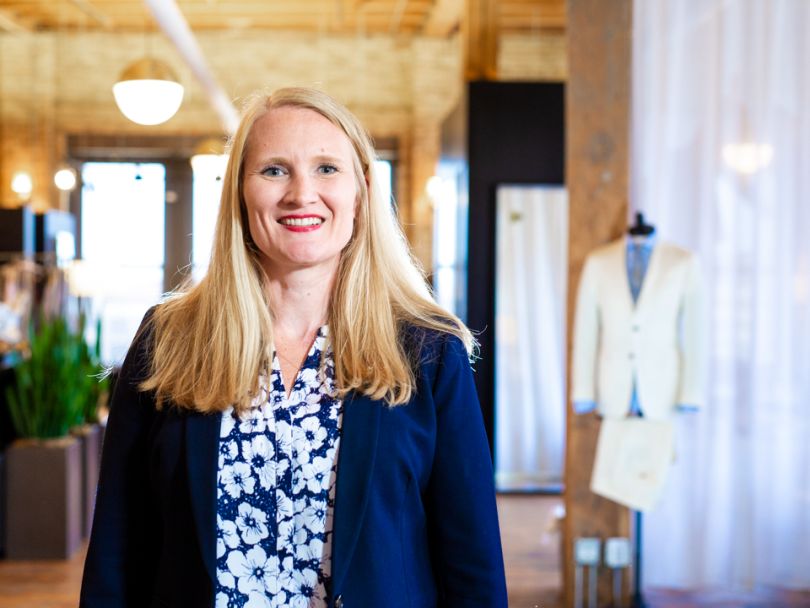 Meagan Colbenson, Senior Director of Data Services and IT
Having built the data services team at Trunk Club, Meagan now also runs the IT team. Her teams primarily serve internal stakeholders, weaving data into as many decisions as possible to improve customer experiences.
BEYOND WORK: Meagan looks to her three children, ages three, nine and 10, as inspirations for her leadership. "The responsibility of raising little humans is similar to the responsibilities of mentorship," she says.
Trunk Club has grown substantially following its acquisition by Nordstrom. How does the company maintain its startup culture, and how have your teams adapted to the change?
Nordstrom has been great about being supportive of Trunk Club while allowing us to maintain our autonomy and continue to test new features quickly. Access to expanded resources definitely fast-tracked our ability to jump into the women's business, with its different set of challenges and customer preferences.
People say that you aren't growing if you're too comfortable."
How would you describe the kind of candidate who would succeed on an engineering or IT team at Trunk Club?
Things move very quickly at Trunk Club, and everyone here has a flexible approach. Critical thinking and flexibility are the key elements for being successful here. The thing I love most about the company is the lack of office politics. We have a lot of interesting problems to solve, and everyone should feel like they can speak up if they have an idea.
Similarly, someone who becomes emotionally attached to code that they deploy will have a tough time, not only because that code has a high likelihood of changing quickly, but also because we need to develop code that can be supported by a group.
Looking ahead, what are some key areas of opportunity for engineers at Trunk Club?
Integrating data science into more parts of our business and stylist workflow. We are fortunate to have rich data about customer preferences and feedback, and there are lots of ways that data science can utilize this information to enhance both the stylist and customer experience.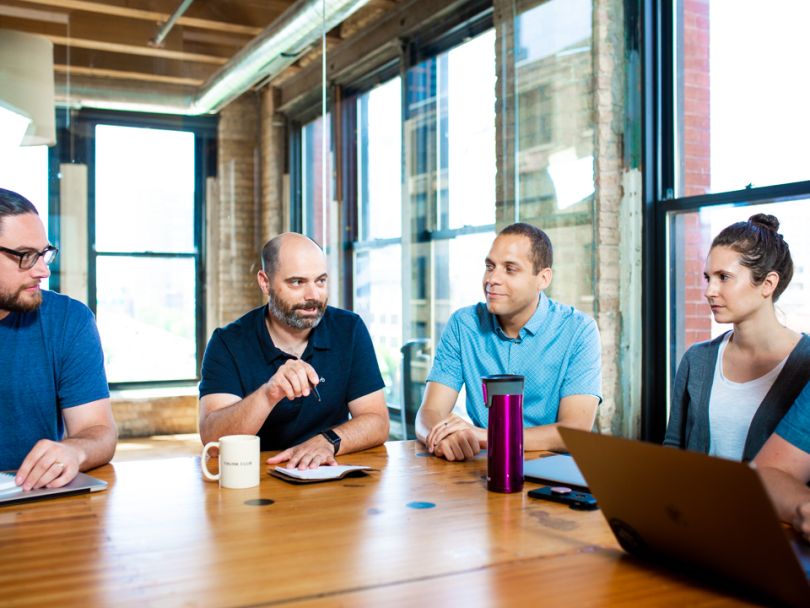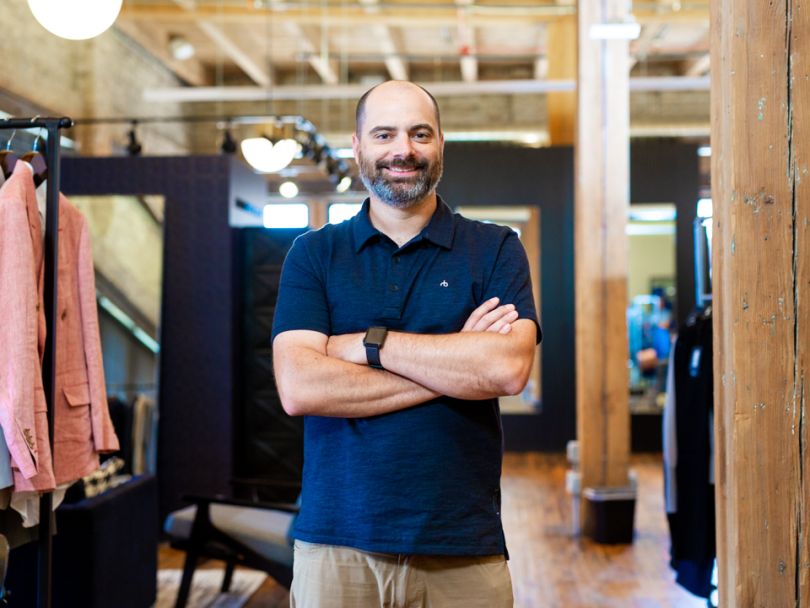 Jim Fiorato, Principal Engineer
As principal engineer, Jim provides technical mentorship and direction to his team, which includes fielding technical problems and helping design solutions. He also writes code himself, and still builds and delivers features.
BEYOND WORK: Jim volunteers with the Boy Scouts, which his sons have joined. "I think this planet could use more young men who are trustworthy, courteous, kind and brave," he says.
How is work divided up on an engineering project at Trunk Club?
Since we operate small, everyone on the team is empowered to help with anything, and usually they do. Having said that, we do have roles for pretty much all the essential functions. We have a project manager who gathers requirements and assists in making sure everyone has everything they need to deliver. The engineering manager builds the right team for the project and gives high-level technical direction. Each team also has a QA engineer who is in the know from the beginning and puts together the tests for the features.
What tech stack does your team use, and why did you choose it?
We love to ship new software, so we choose practical tools that we think improve our development speed, system maintainability, new user learning curve and our ability to attract great engineers. Our backend is a Ruby and Sinatra microservice architecture with Kafka streaming data between the services. We have native mobile apps built using Swift and Java, and our web front ends are built using React.
Every day I learn something new."
As a manager-level individual contributor, what inspired you to join Trunk Club?
The impression I got from my interview was that I would be on a team surrounded by brilliant, empowered people who would help make me a better engineer. I felt like I would be in an environment that would afford me the opportunity to use my experience to help others.
Every day I learn something new, and I'm able to bring my experience scaling web applications to help in dealing with a lot of growth in the business. The result of it all is great software, a great team and a great business that everyone is proud of, which makes me feel pretty swell.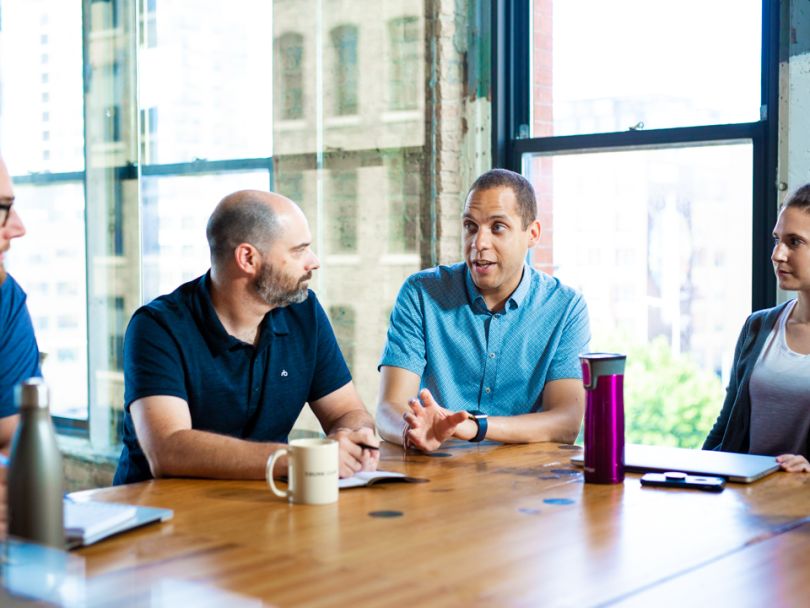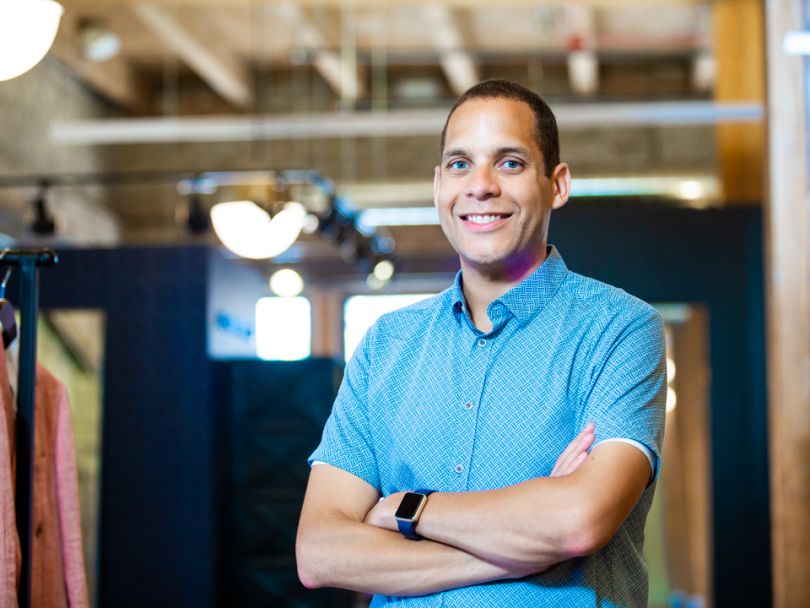 Christopher Brown, Engineering Manager
Building customer-facing products requires the ability to translate customer needs into technical solutions, and that is what Christopher works closely with his team to do. The team collaborates with product management and design teams, and experiments with iterations to refine workflows and designs.
BEYOND WORK: Christopher enjoys cooking with his kids. Right now, they're focused on baking. His oldest child loves to mix ingredients, and the family dog loves the mess.
How has your engineering team culture changed since the Nordstrom acquisition?
It hasn't. Nordstrom understands that the uniqueness of Trunk Club's culture is part of why we have been so successful. Consequently, they're pretty hands-off. We are collaborative. Engineers are frequently working across teams. Design and product teams iteratively get feedback from engineering to refine our products. Management also is very approachable. We don't have cubicles and most of our conference rooms have glass walls, and that's intentional. We want to be open and we want to be able to collaborate.
During the hiring process, how does Trunk Club ensure it is selecting candidates from diverse backgrounds?
If we are all the same, then we all think alike, and nothing truly innovative can happen. People with different backgrounds and experiences bring in unique perspectives. They spark discussions that spark innovation.
When it comes to hiring, we all take anti-bias training to make sure we are finding and hiring candidates who have unique backgrounds, but also share our passion for continual growth. We hire from boot camps, we listen when people in other departments want to explore tech, and we work to enable them to succeed.
How do engineering team members get along outside of their daily work? Are there any team traditions you especially enjoy?
We love to have fun. My team likes to do the wave whenever we release a new feature. We have game nights, regular team outings, and a rooftop deck that we use to gather after work. We've gone on architecture tours, played bocce and eaten lots and lots of food together.
One of our traditions is a breakfast potluck called "Goonies breakfast." People bring in their favorite dishes, homemade or premade. It's a great opportunity to take a break and chat with your teammates in tech over coffee and a skillet or doughnut.
If we are all the same, then we all think alike, and nothing truly innovative can happen."
How has Trunk Club provided opportunities for you to apply your unique experience in your work?
I have worked for large companies and I've bootstrapped a startup. That gives me a broad perspective to see see where Trunk Club came from and where it is going. I have used my startup experience to help the team better understand the need for experiments and how to find the true minimum viable product to gain customer insights. I also use my experience from large corporations to help identify areas where, for example, we need to stabilize processes in order to scale. We are in a unique stage as a company where we can get the best of both worlds: a large and growing customer base, and the agility to experiment and move fast.