Sometimes, it's easy for engineers to spend all their time in the weeds, rarely looking up to see who's working nearby. Not so at Nerdery, where engineers — known affectionately as Nerds — are encouraged to collaborate socially and share their outside-of-work passions with each other.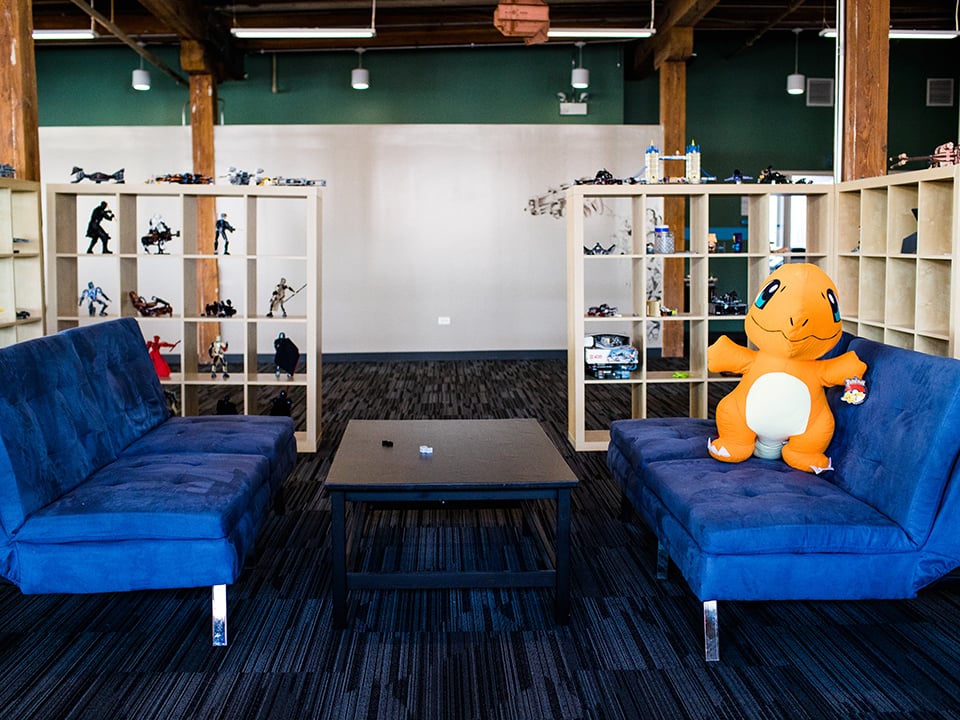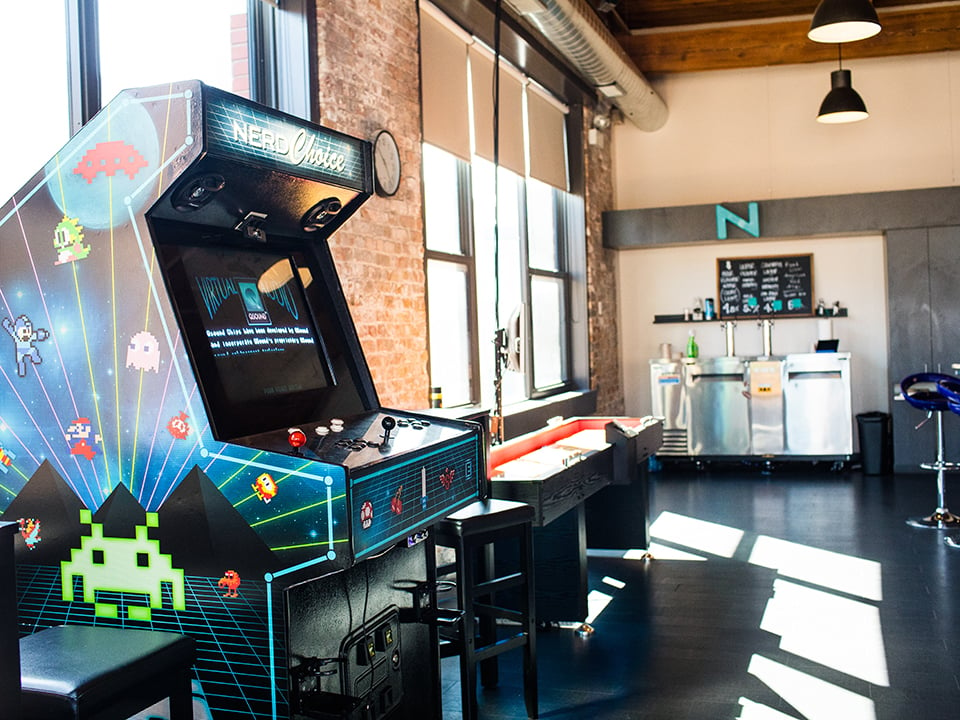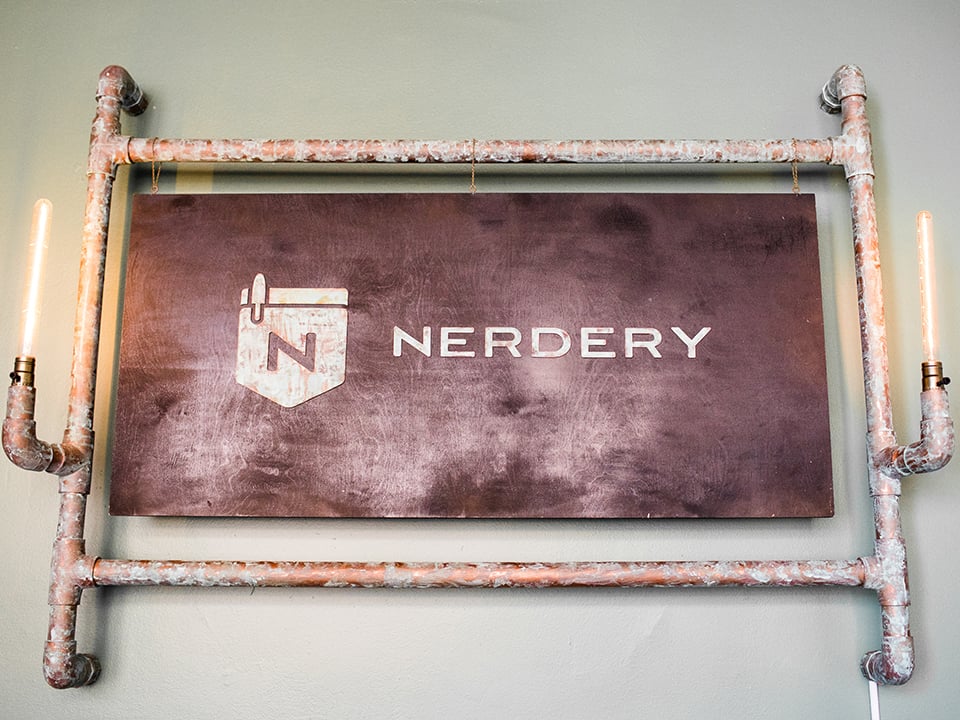 FOUNDED: 2003
EMPLOYEES: 368, 67 locally
WHAT THEY DO: Blending business strategy and technology, Nerdery is a digital consultancy that helps mid- to large-size clients in healthcare, retail and manufacturing solve complex issues while planning for the future.
WHERE THEY DO IT: Chicago
IDEAL CANDIDATE TRAITS: Curiosity, drive and ethics
NOTABLE CLIENTS: Google, Best Buy and Purina
COMMON INTERESTS: Nerdery sponsors groups organized around a range of passions, ranging from diversity and inclusion to board games, hockey, softball, Legos, photography and more.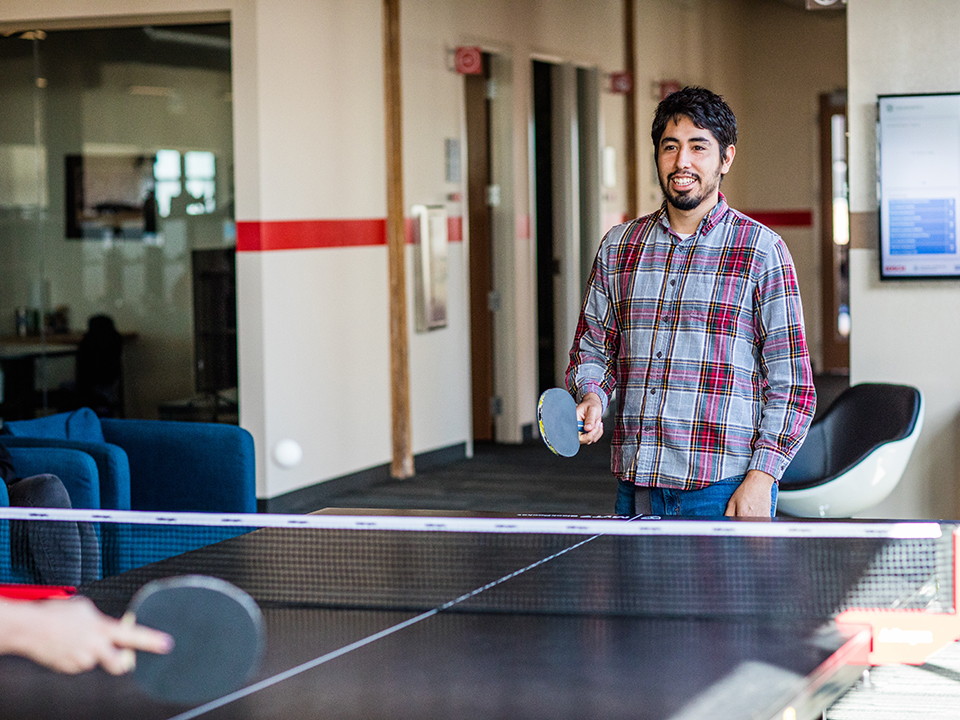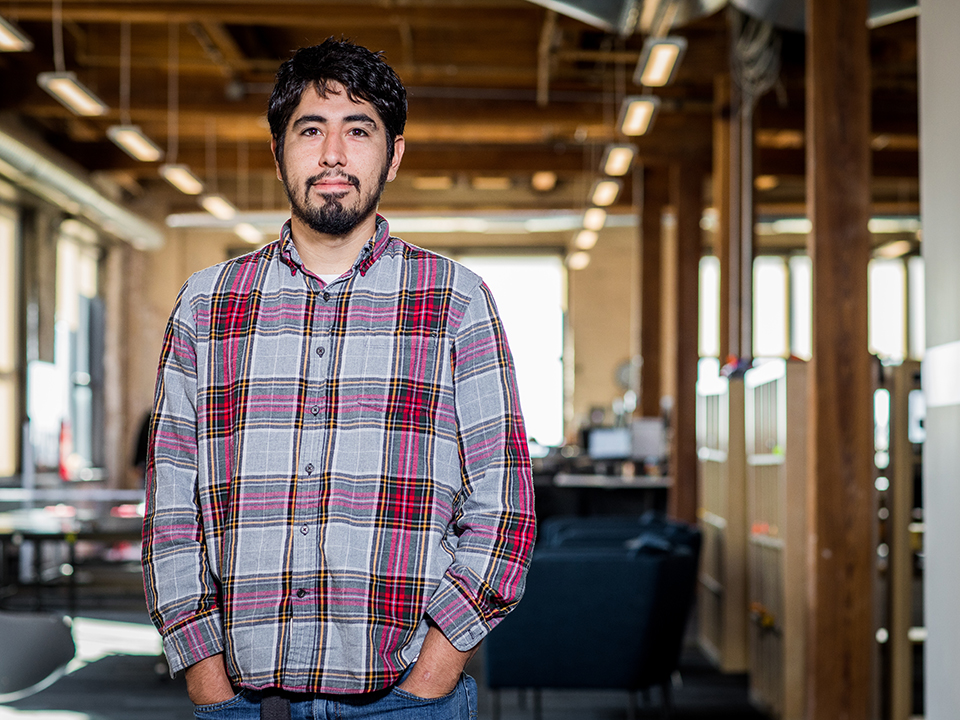 Martin Duran, Principal Software Engineer
Martin learns about a client's business models, users and problem domain in an effort to help them improve their outcomes. He also mentors a small team of engineers.
BEYOND WORK: Martin helped The Mighty Nerds, the company's ice hockey team, bring home the championship title this year.
How does Nerdery's overall culture impact the engineering team?
I came to Nerdery from a small team where standards and best practices were unheard of, so to be a part of a culture of quality was a welcome change. From an engineering perspective, that's seen in our body of standards, including HTML, CSS and JavaScript authoring standards informed by industry best practices. Moreover, Nerdery participates in and supports our continuous learning, providing us with courses and opportunities to attend conferences and other learning opportunities.
What values are held by your team?
There's a shared belief among the front-end discipline here that the web is a continuum, providing equal opportunity to all that can access it. The caveat is that, in order to make this idea a reality, we engineers must make accessibility a focus of our work. Otherwise, we're likely excluding a sector of would-be users.
Creating accessible technology isn't about focusing on disabilities. It's about accounting for the myriad ways our users consume our work: on a mobile device, via a keyboard, a screen reader, with a single hand, on a spotty connection, with JavaScript disabled or under any other constraint out of their control.
We make accessibility a part of the code review process."
To support this idea, we make accessibility a part of the code review process, inform our counterparts about how their work impacts accessibility and help our clients see the value in creating accessible products. We try to do our part in making the web an inclusive resource.
Do you have any meaningful team traditions?
Every first Friday of the month, the front-end engineers in the Chicago office meet for Front-end Fridays, during which we talk about all things front end — from bugs to new browser APIs and everything in between. We usually begin with a volunteer presentation and end with questions and miscellaneous discussions. It's an opportunity to share our work, learn something and catch up on new front-end technologies.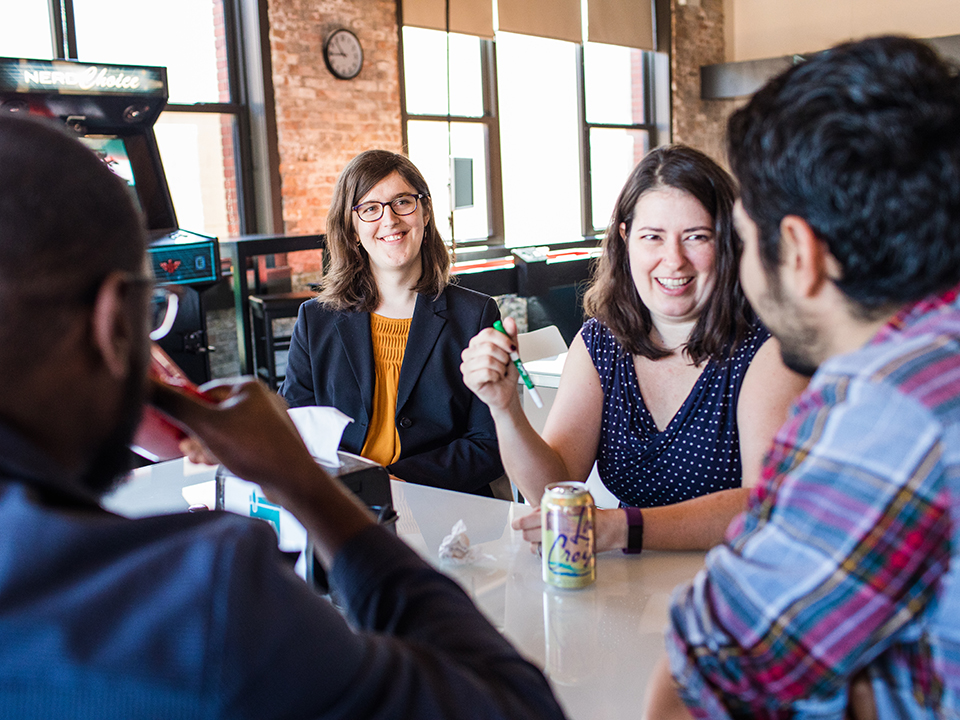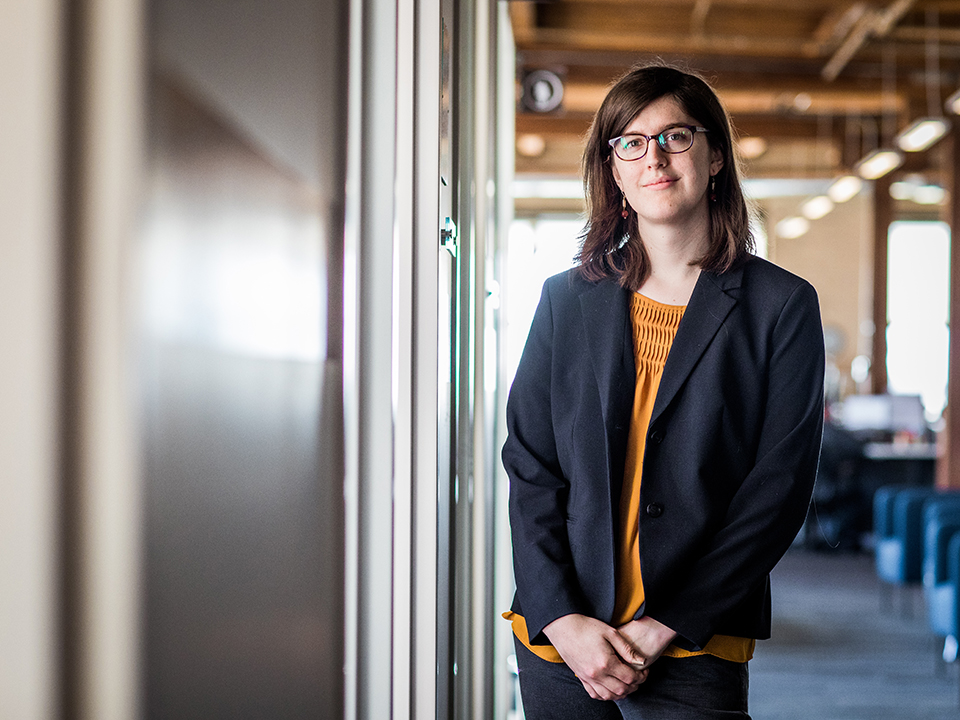 Zelda Hessler, Software Engineer
Among other programming tasks, Zelda works with web frameworks.
BEYOND WORK: Zelda is an organizer for the Chicago Rust Meetup, which is centered around the Rust programming language. She's responsible for finding speakers and ensuring the event is fun and informative.
Did this job turn out to be what you expected?
I was very excited to work at Nerdery so I could get mentorship, as talking with experienced people is central to how I learn. What I couldn't have foreseen is that I'm now finding opportunities to teach others, and even lead some discussions. Everyone at Nerdery has a passion for development and it's been really great to be a part of that. This is my first full-time job, and it's set a high bar for any jobs in my future.
Describe your company's approach to training engineers.
Learning is an ongoing thing at Nerdery. I'm able to get feedback whenever I ask for it, and that allows me to rapidly get up to speed with whatever task I'm tackling. I also learn a lot in my biweekly check-ins with my mentor, Martin. Mentorship was one of the chief reasons I was excited to work at Nerdery, and I think I've benefited greatly from it. Nerdery also pays for subscriptions to educational services.
I'm able to get feedback whenever I ask for it, and that allows me to rapidly get up to speed."

If you look at your to-do list, what is one thing you love to do?
I'm most satisfied at the end of the day if I feel like I've improved in some way. Programming is great because there's a unique sense of discovery since you're solving complex puzzles all the time. You have this unfathomable toolbox with all the different languages, patterns, principles and methods you can use, and then you get to mix and match them. In the end, all that knowledge and effort synthesizes an actual working thing that you can interact with. So much goes into creating a modern web app, and I love having an inside view into all those different processes.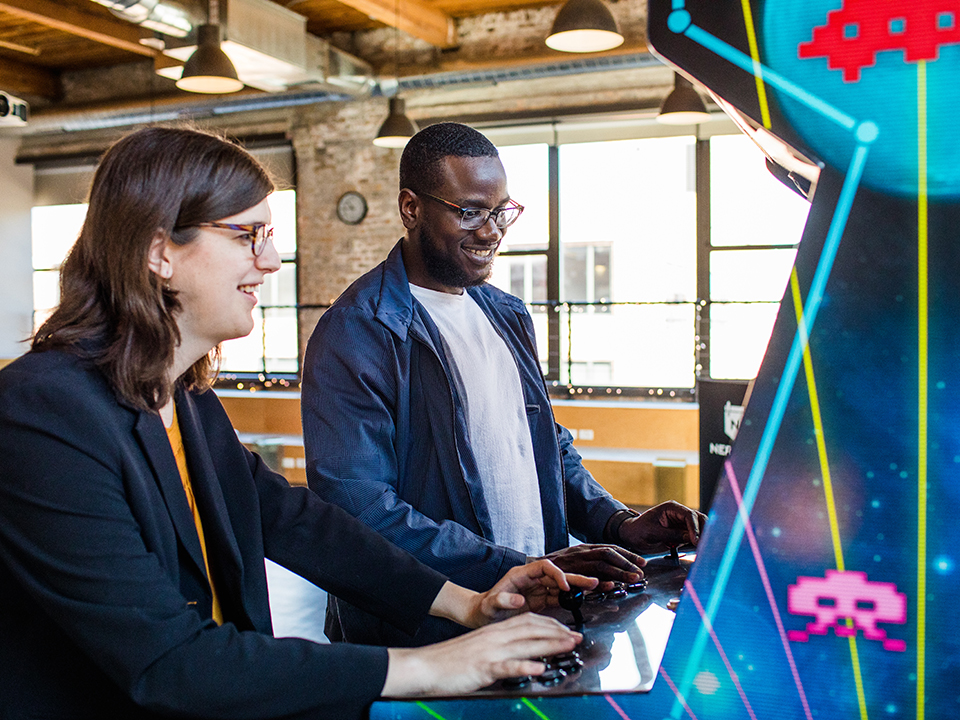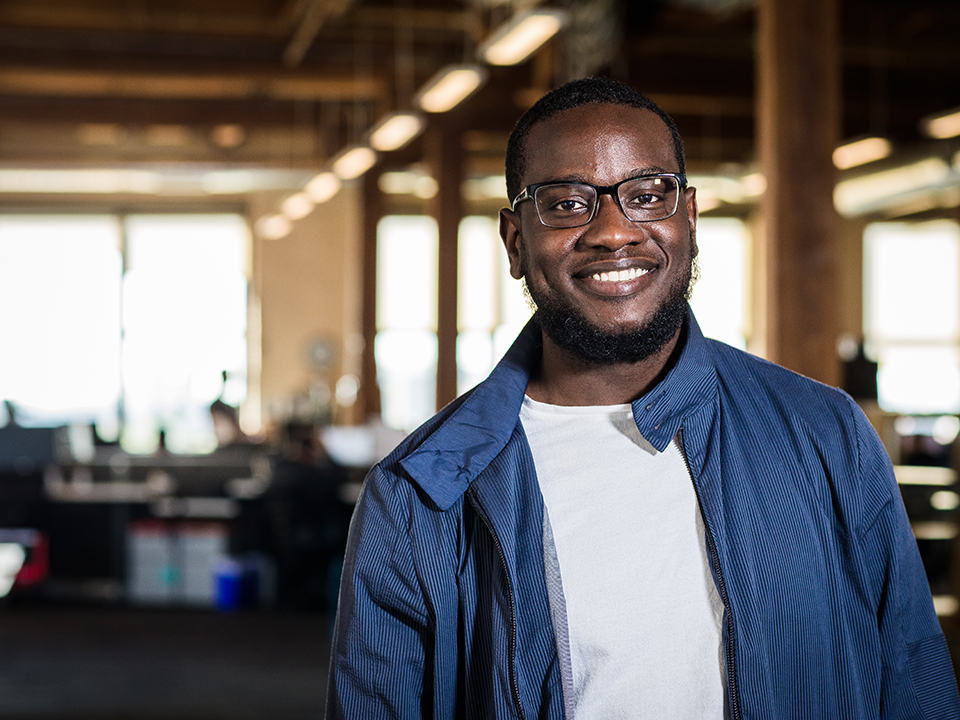 Nayshawn Danner, Software Architect
Nayshawn is responsible for the design and implementation of large-scale software applications, as well as mentoring other developers.
BEYOND WORK: Nayshawn enjoys playing basketball in a rec league.
Is there anything special about the processes this team uses?
We employ lean software development principles to help our clients get their products into the hands of their customers sooner. One aspect of this approach that stands out to me is the commitment to building in quality from day one. This means continuously evaluating functional and non-functional requirements and actively evaluating the current solution against those requirements. The evaluation process places a premium on activities like design review, customer interviews and automated functional tests — as well as the testing of non-functional requirements.
What motivates you in your role?
My responsibility as a mentor is probably what drives me the most. I love knowing that I help others realize their career aspirations. My commitment to the team is what pushes me to be better. The only way I can push them further is to continue to grow myself. I understand and own that responsibility.
I love knowing that I help others realize their career aspirations."
Does this team have a say about the products developed by your company?
We use our collective knowledge to find solutions for our clients. For example, during design review meetings, team members assist in the realization of the software architecture. This approach keeps everyone on the team engaged and allows everyone to take ownership of the problem.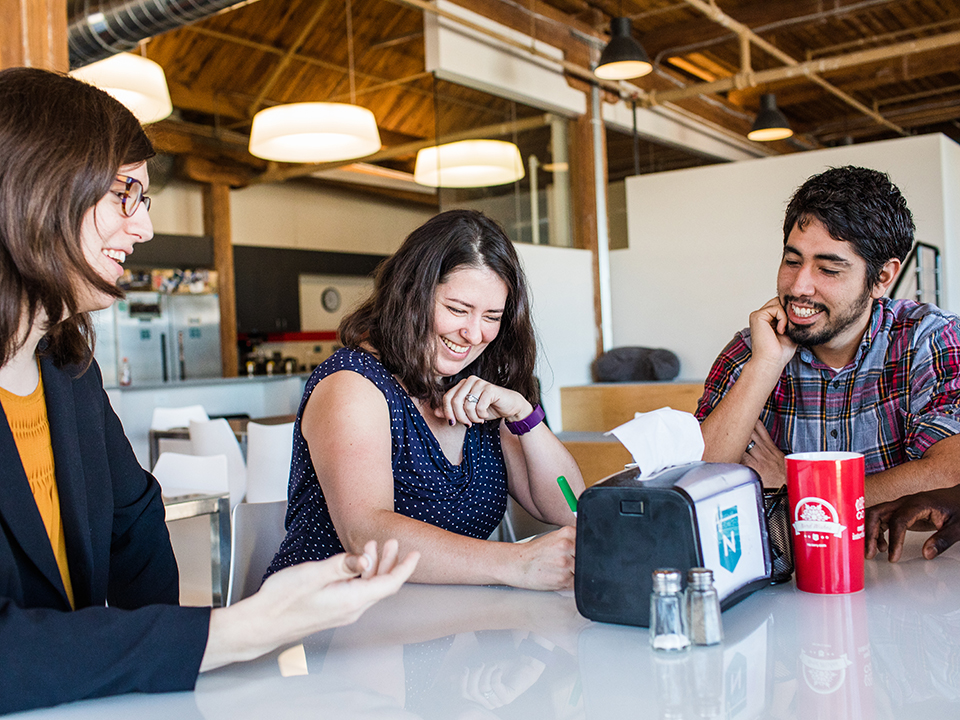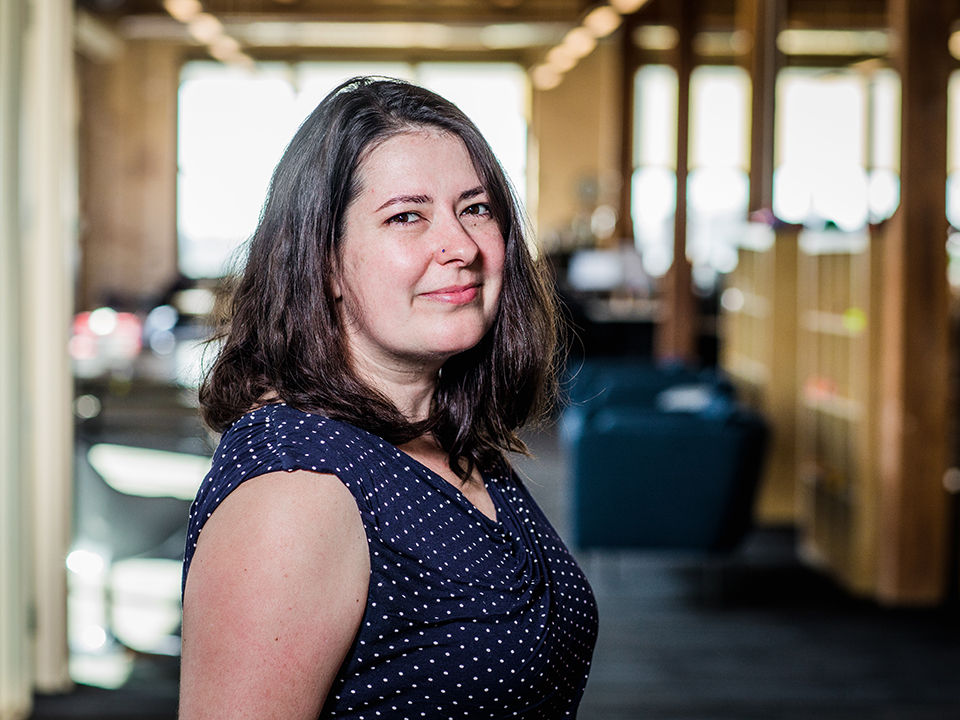 Bettina Nicholson, Software Engineer
Bettina works with the UI of web applications and advises product owners on best practices for the user and business.
BEYOND WORK: Bettina finds hiking to be incredibly centering.
What's the biggest technical challenge you've faced?
One of the most rewarding technical challenges I faced was working with a large client to grow their UI team and help their business understand the value of the front-end discipline and what we do. It was exciting, and I've had the opportunity to work with that client again on a different product.
How does your team solve problems in a way that reflects team culture?
When I first came to Nerdery almost seven years ago, our Chicago office was only about 15 people. Now that we've grown so much, it can be a challenge to get to know others. That's why we built Nerd Wall as a way to look up our Nerds, learn a little about their hobbies and interests, and connect.
On Fridays we have Bottle Cap: a chance for all of us to get together to hang out."
How do you create a team feeling?
On Fridays we have Bottle Cap: a chance for all of us to get together to hang out. Usually after Bottle Cap, a bunch of us will play games like Quiplash or a board game. Another event is Nerds Brunch, Bike and Brew, where a bunch of us get together, bring friends and family out for brunch, and then bike to a brewery or somewhere like the botanic gardens. Not everyone has to bike — they can meet us at the destination. We also get together for birthdays, barbeques, movies and karaoke.