Given its name, it's not surprising that Nerdery sponsors coding challenges, a geeky pentathlon and Nerd Therapy — a monthly event featuring a panel of experts discussing tech topics.
But the company doesn't host these activities simply to promote its digital consultancy services. Rather, these initiatives are a chance to empower employees, proudly referred to as Nerds, to create an atmosphere that fosters their unique and diverse culture. We spoke with four team members to learn more.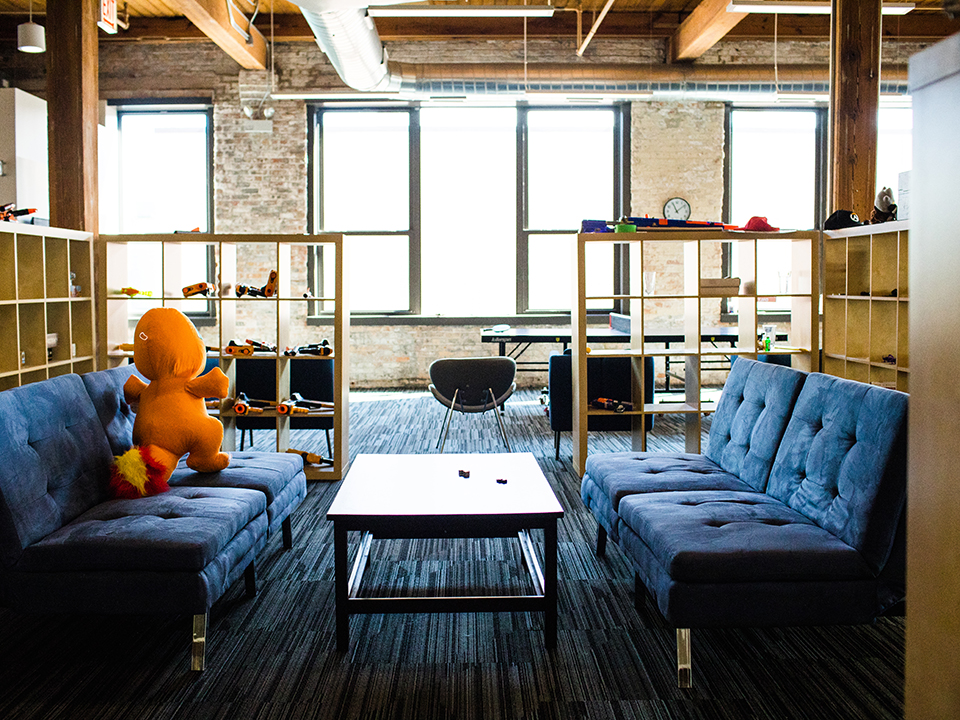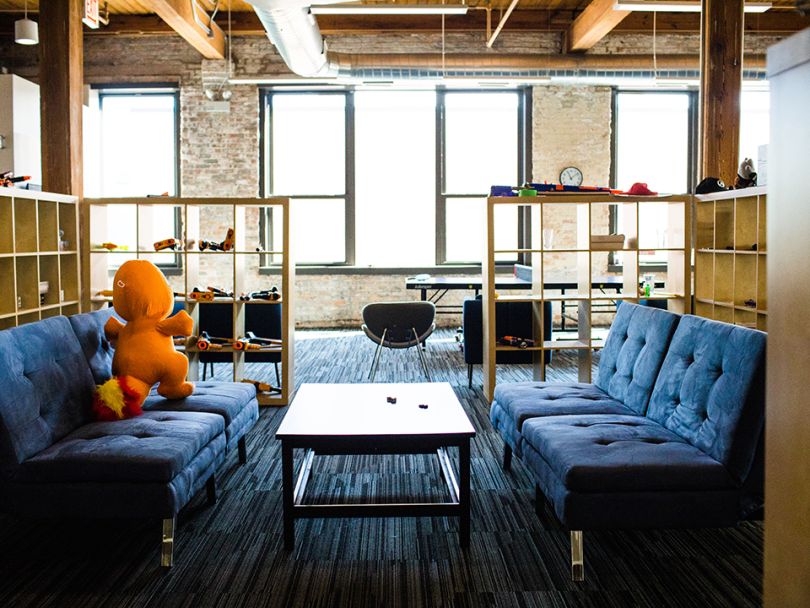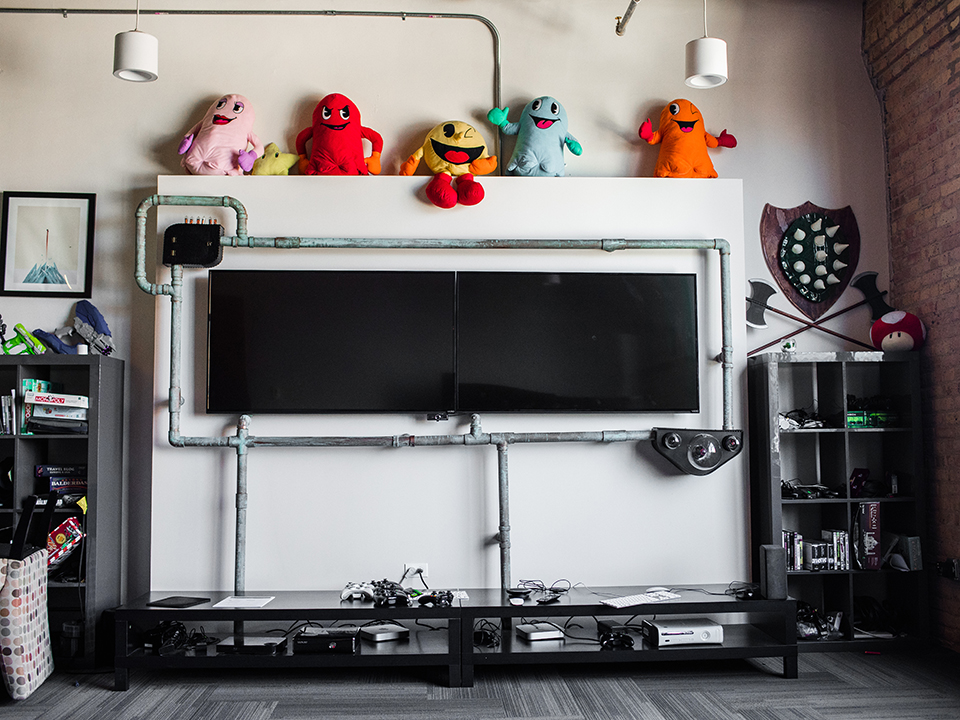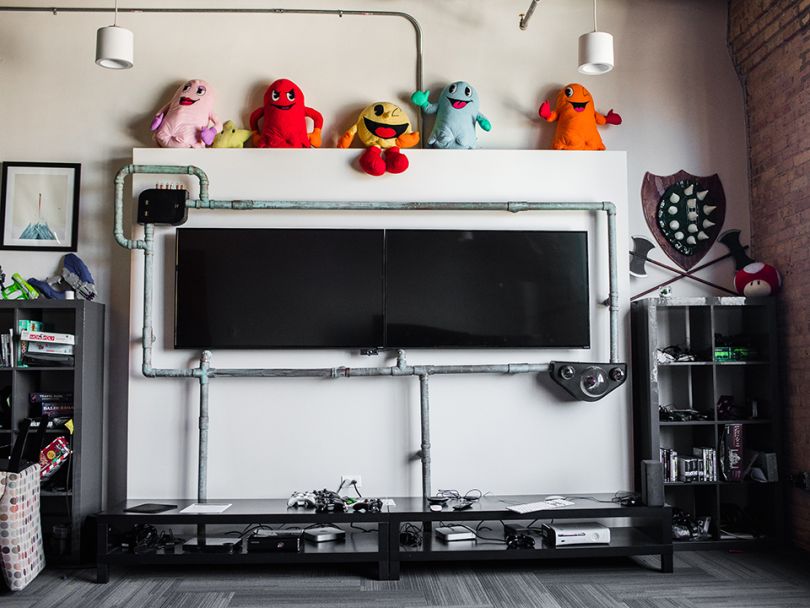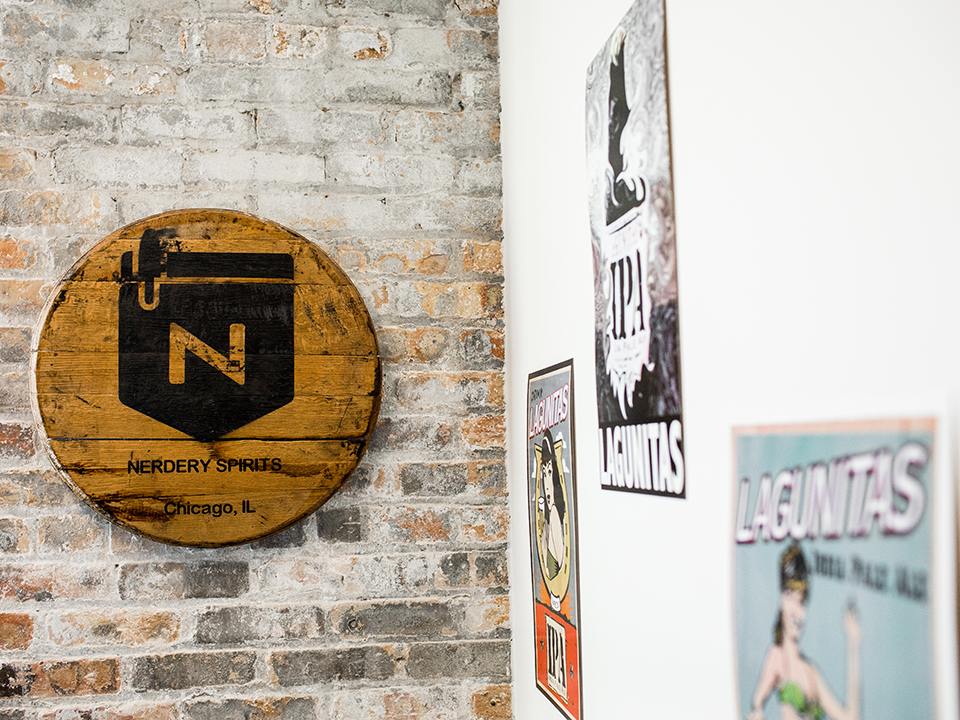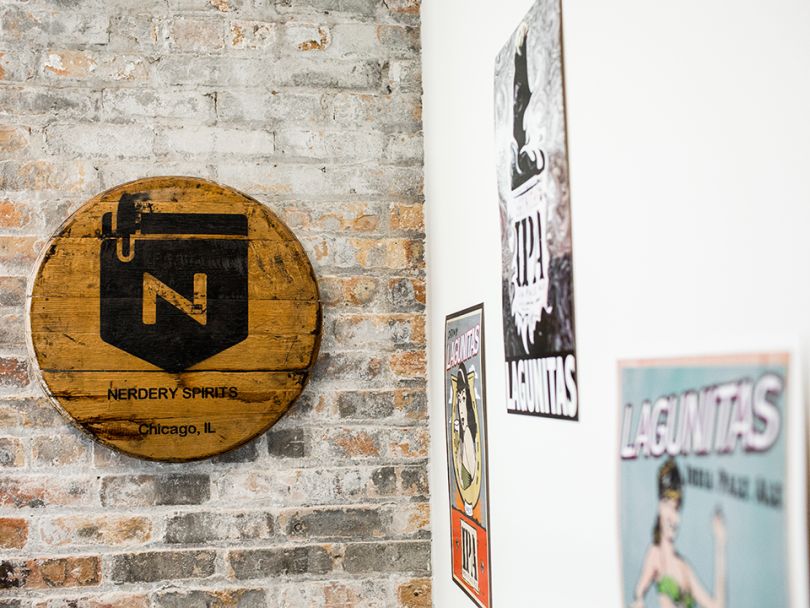 FOUNDED: 2003
EMPLOYEES: 368, 67 locally
WHAT THEY DO: Blending business strategy and technology, Nerdery is a digital consultancy that helps mid- to large-size clients in healthcare, retail and manufacturing solve complex issues while planning for the future.
WHERE THEY DO IT: Chicago
IDEAL CANDIDATE TRAITS: Curiosity, drive and ethics
NOTABLE CLIENTS: Google, Best Buy and Purina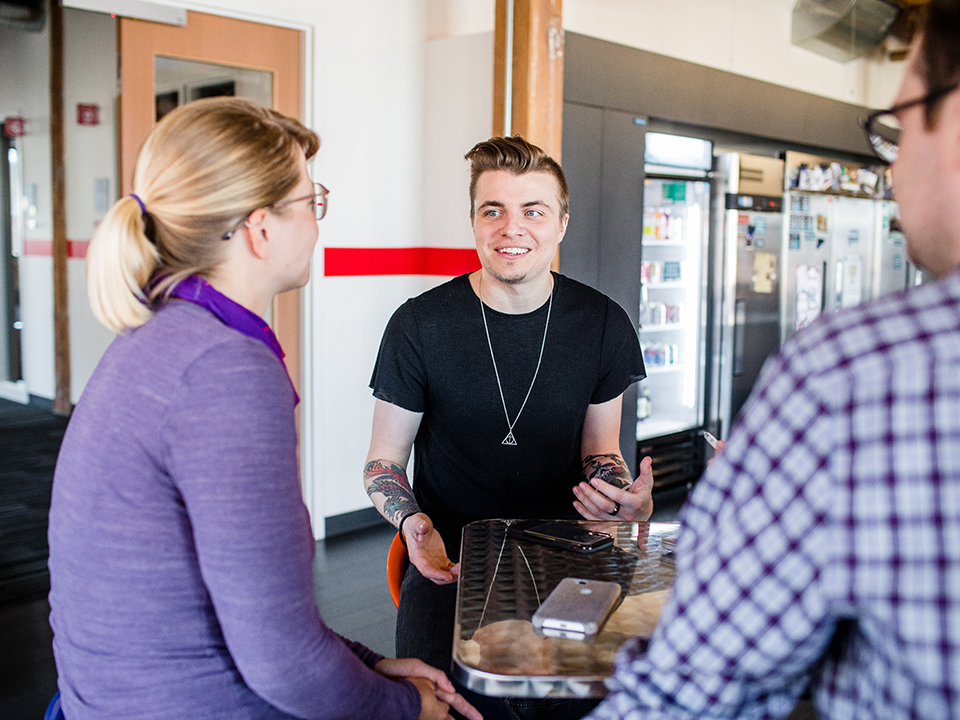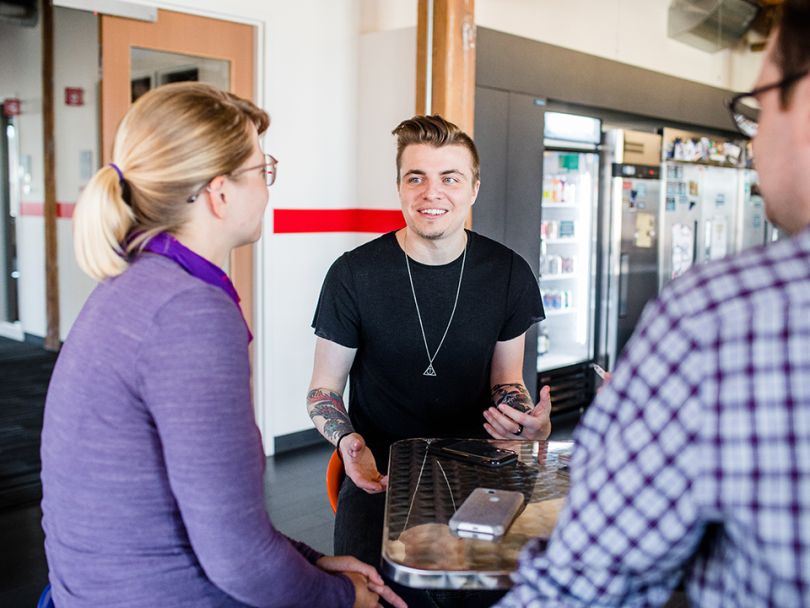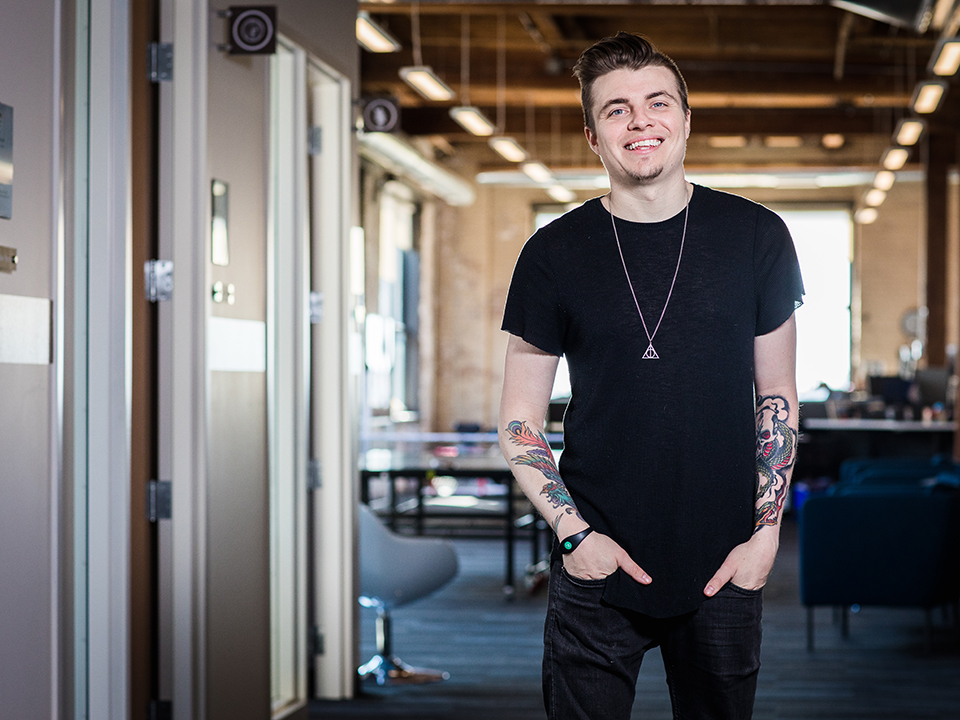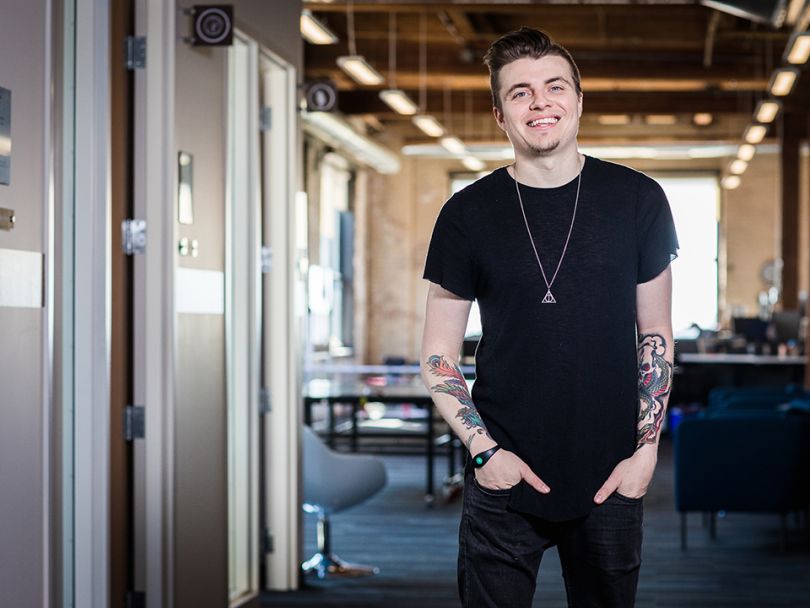 Gregg Walrod, Head of Engineering
Gregg leads Nerdery's engineering teams in Chicago and Kansas City. He also leads a number of engagement initiatives, such as Nerd Therapy and Nerd Interface, and serves as a mentor on behalf of Nerdery at local boot camps and schools in Chicago.
BEYOND WORK: Gregg once lived in China. Since then, he has made it a goal to travel outside of the country and experience different cultures and backgrounds whenever he can.
When you are interviewing, how do you know when you've found the best culture fit?
I don't think of it as culture "fit" — I think of it as culture "add." We hire a lot of folks with different professional and cultural backgrounds. This is awesome because of the different views they bring and the amazing conversations that come from their stories.
I don't think of it as culture 'fit' — I think of it as culture 'add.'"
How does your office design support your culture?
When we designed the space, we formed a "theme team" and we all got to decide the room names and decorate them. We have a Chamber of Secrets and a Jurassic Park, decked out to match their themes. We also have a CTA wayfinding system that describes each bank of rooms with a color from Chicago's transit lines.
There's also a lot of tech around the office made by our Nerds, like our custom MAME Cabinet with over 400 games. You can feel our imprint all over.
What is the next big step for your team?
We are in the middle of this exciting transition where we are working closely with clients at a higher level and higher scale. This is fun and challenging because we are getting to solve more complex problems that make a bigger impact. We are also getting to know our clients better, which means we can really see the impact we make.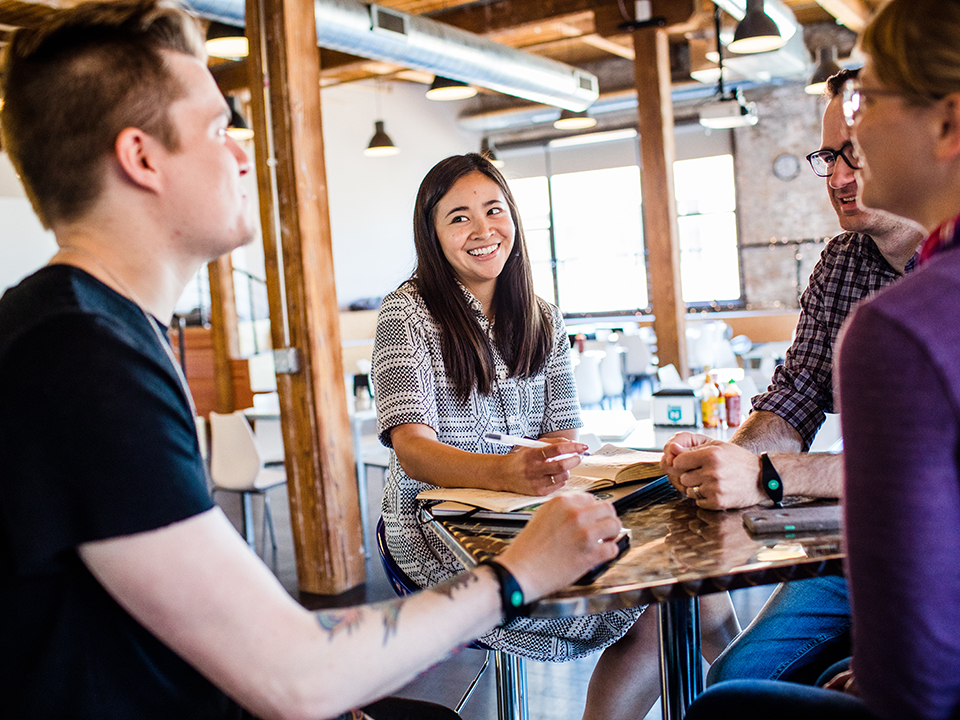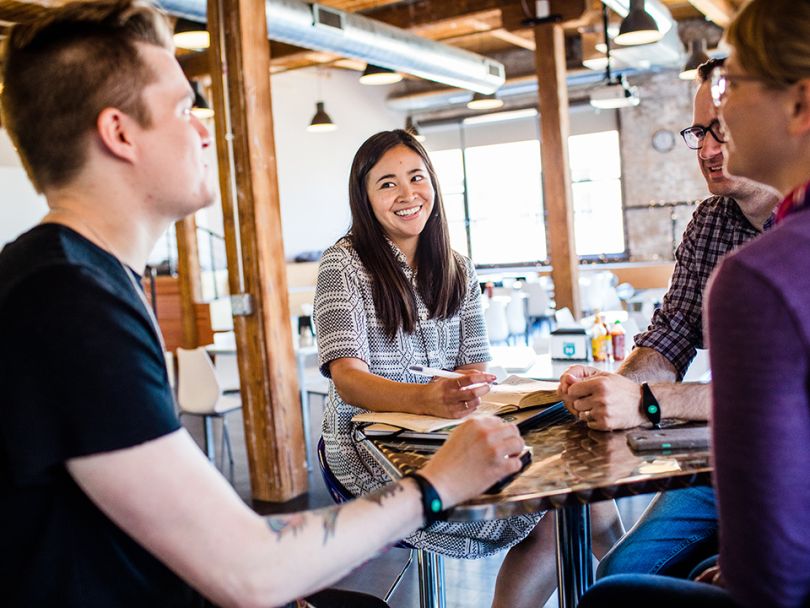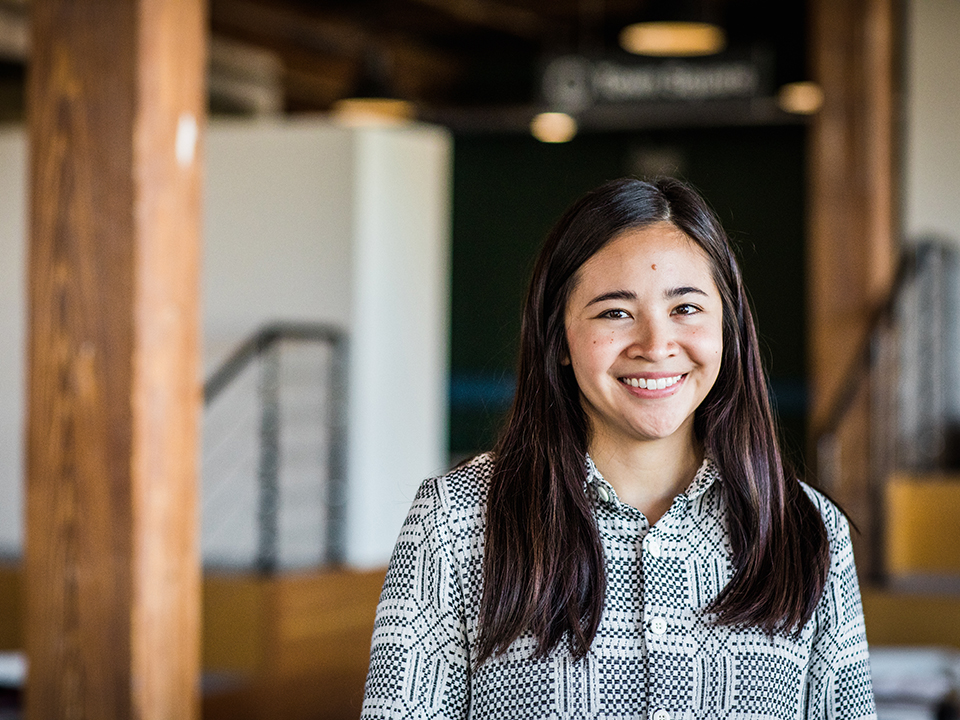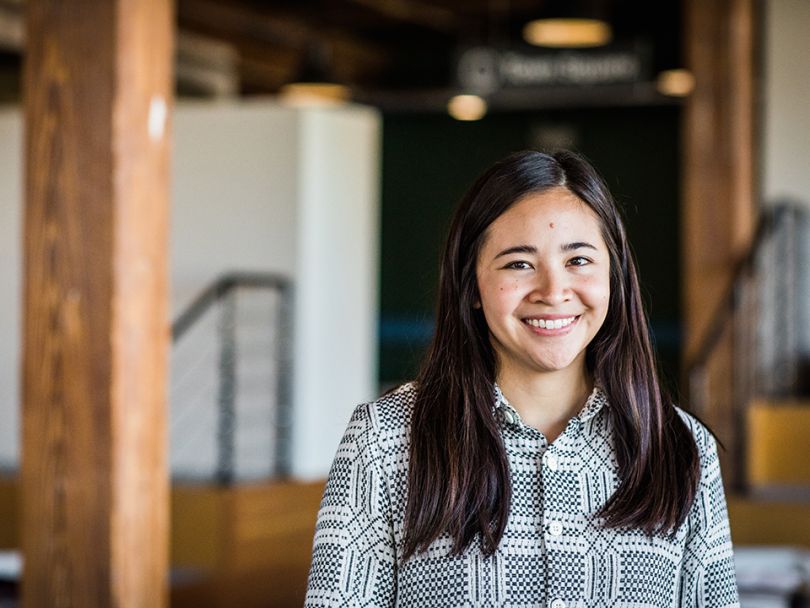 Natalie Yee, Senior Experience Designer
Natalie specializes in native mobile app design and research. She also co-leads Nerdery's diversity, equity and inclusion initiative.
BEYOND WORK: An avid reader, Natalie often seeks out fiction books with characters who have different life experiences and perspectives from her own as a way to build empathy and greater understanding for others.
When has your leadership demonstrated a true commitment to culture?
Last spring, we had a Nerd Therapy meetup event with a panel of several DEI leaders in the Chicago area. Our leadership team heard about the event and Adrian Slobin, who was our chief strategy and operating officer at the time and is now our CEO, traveled from Minneapolis to Chicago to attend. He showed up, spoke to the audience about our commitment to DEI, and listened and learned from the experienced panelists.
Do you have any favorite company traditions?
"Level Ups" are short videos that employees make when they get promoted. The original idea was tied to video game levels, but the themes have evolved as the company has grown. The videos are extremely creative and often related to that employee's interests, making it a good way to learn more about each other.
When I was promoted, I filmed my video with a fellow designer and we went from a tiny table to the largest table in the office. It was a humorous take on getting our "seat at the table." I love that we recognize and celebrate the success of individuals on a company-wide level.
[We've] spent time understanding what being diverse, equitable and inclusive looks like."
Tell us about a team that exemplifies your culture.
The individuals who joined the DEI initiative team range from mid-level employees to members of the leadership team. This type of collaboration is common at Nerdery. The group has spent time understanding what being diverse, equitable and inclusive looks like, and is now applying those learnings. We're taking a close look at many parts of our company to see where we need to make changes.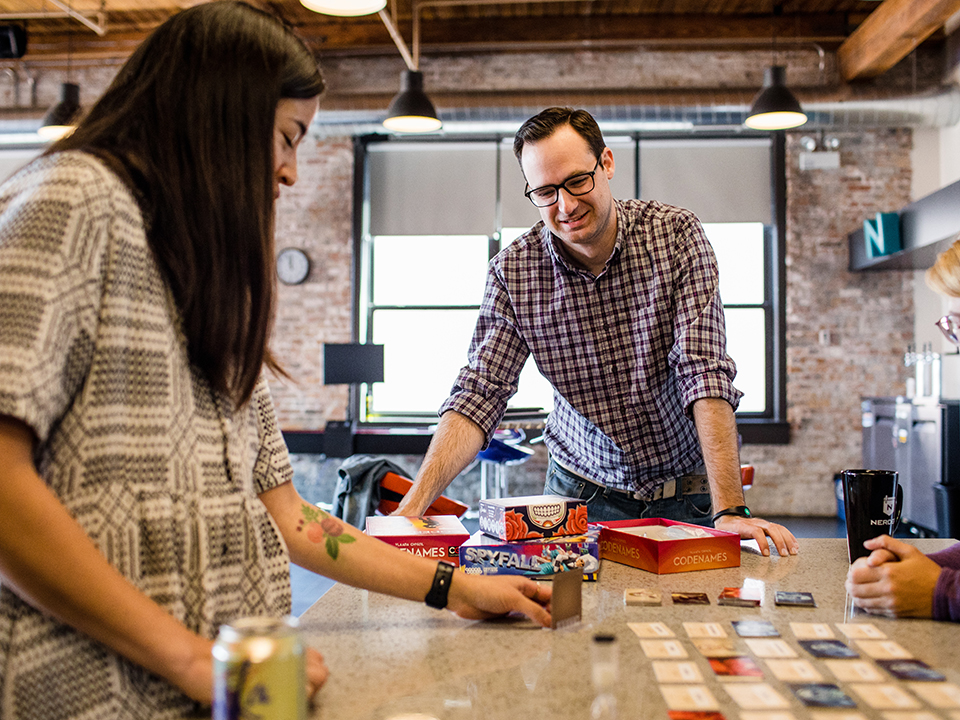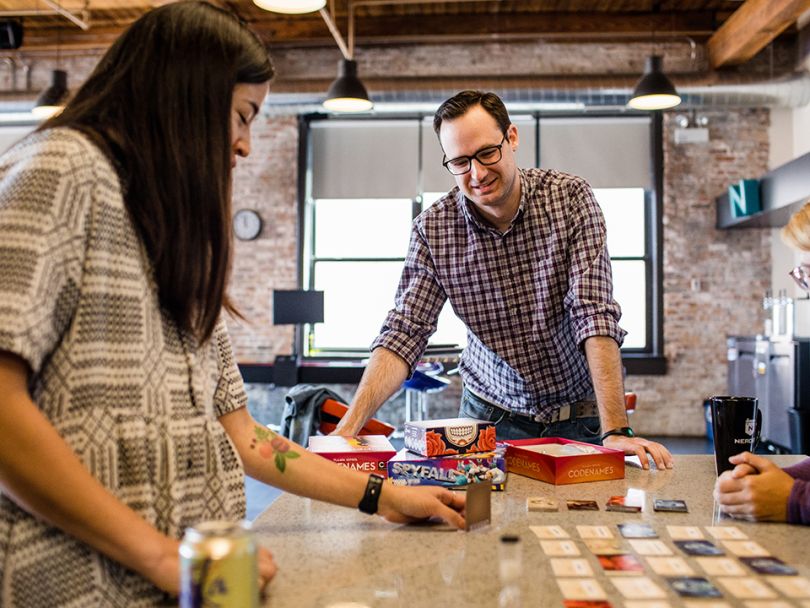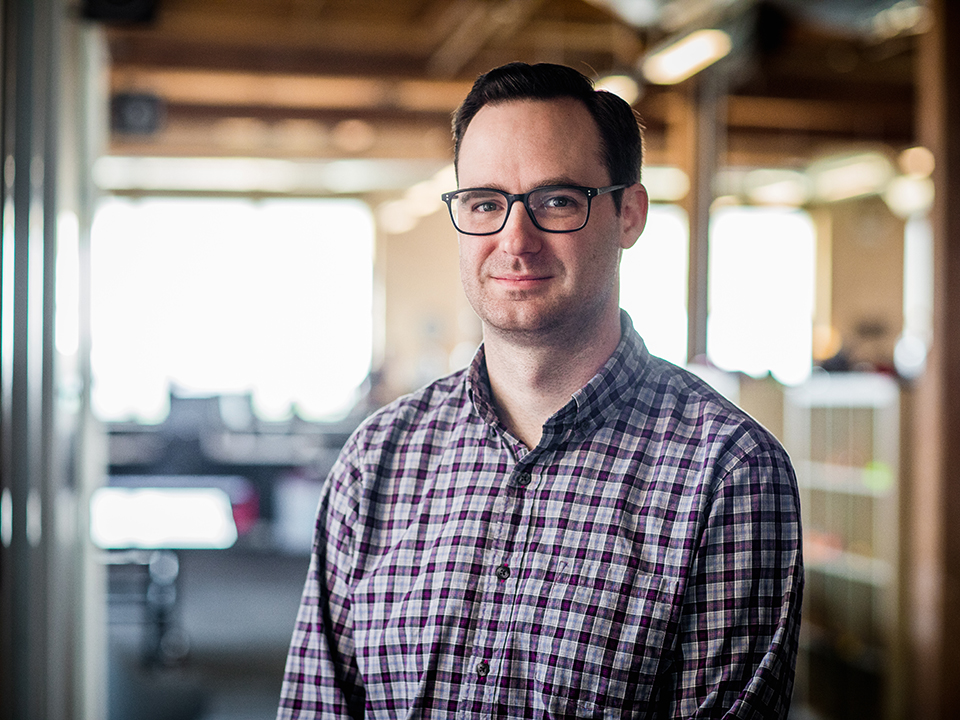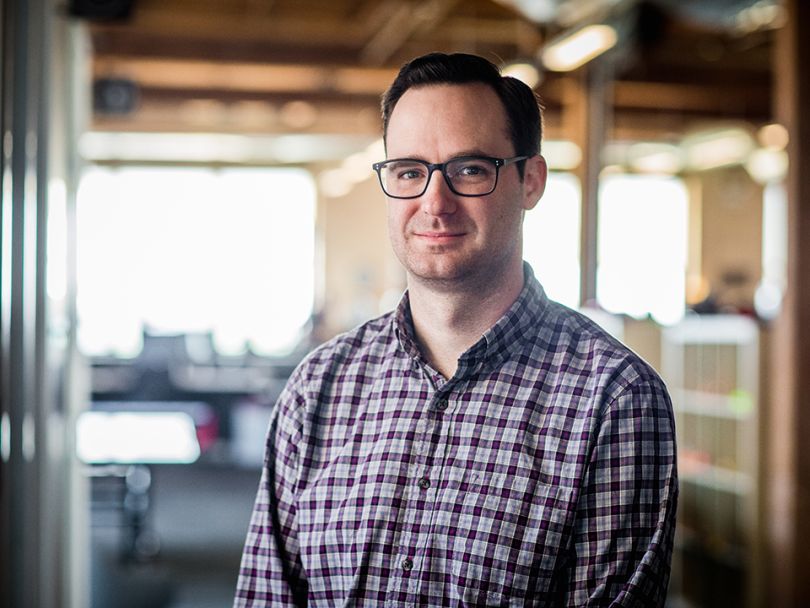 Jim Butts, Principal Software Engineer, Team Manager
Jim leads client projects, provides technical mentorship, contributes to internal initiatives, helps drive career growth and provides general support to the team.
BEYOND WORK: Jim enjoys building things, including his dining room table, small electronics projects and "Star Wars" props. He's hoping to build a replica droid using plans from the R2 Builders Club.
Describe your company's culture.
We are a pretty close-knit group whose relationships extend far beyond the workday. It's not uncommon to see Nerds venture out en masse for bike rides, brewery tours or comic conventions. You might also see a group staying late to build side projects, play games, do karaoke or just share a beer.
Trying to create a culture from the top down never feels quite right, so my focus has been in supporting activities Nerds are passionate about and encouraging everyone to share their interests — however obscure.
How powerful is culture anyway?
If a culture is built on trust, it can help to overcome some very difficult situations. It allows us to be frank with one another and recognize the positive, but also call out things we can do to improve. When your peers genuinely want to help and work to empathize with you, difficult conversations can become a little less difficult and a lot more productive.
When your peers genuinely want to help and work to empathize with you, difficult conversations can become a little less difficult."
How is this company's culture different from that of previous companies you've worked for?
If there is something we care about, Nerdery is often happy to help support that vision. I had an idea to build 16 feet of dry-erase wall that lit up an accent light above your head to follow you around the room while you brainstormed, so Nerdery bought me some arduinos and LED strips. Another time I wanted to run CTA train stripes across all the walls to help people find their way to conference rooms, and Nerdery paid painters to come in and follow my designs. I created a custom Halo 3 game and wanted to share it with my coworkers, so we now have a conference room with four TVs and the capability to play 16-person games after hours.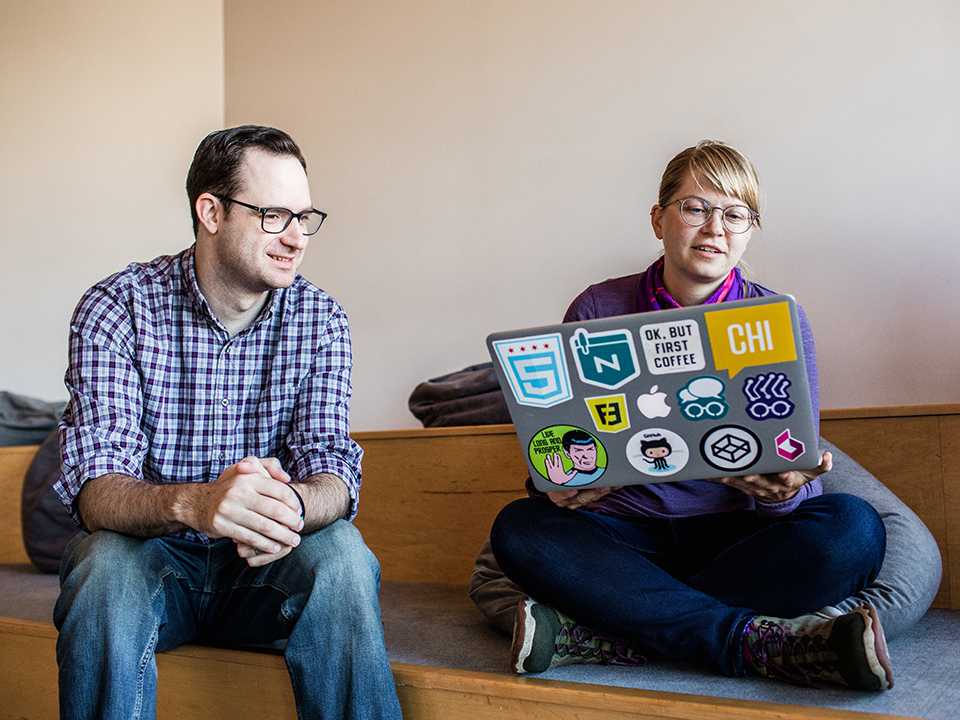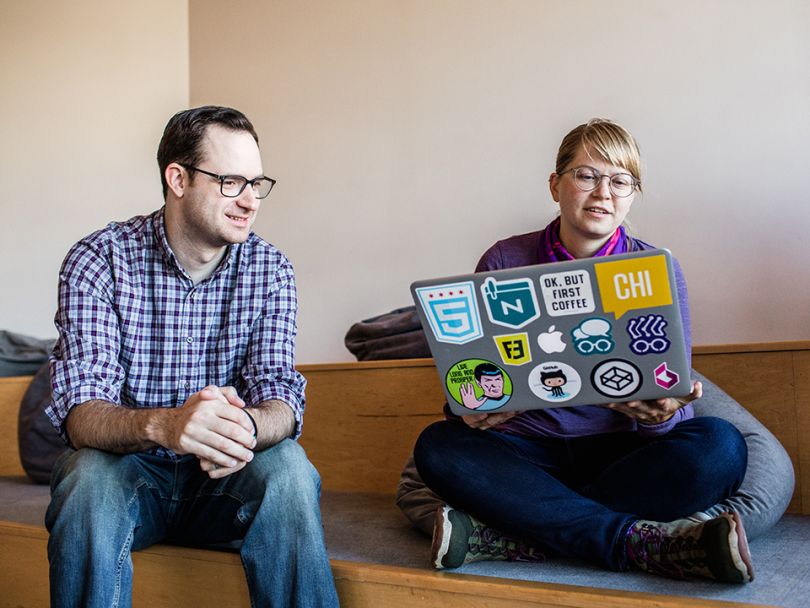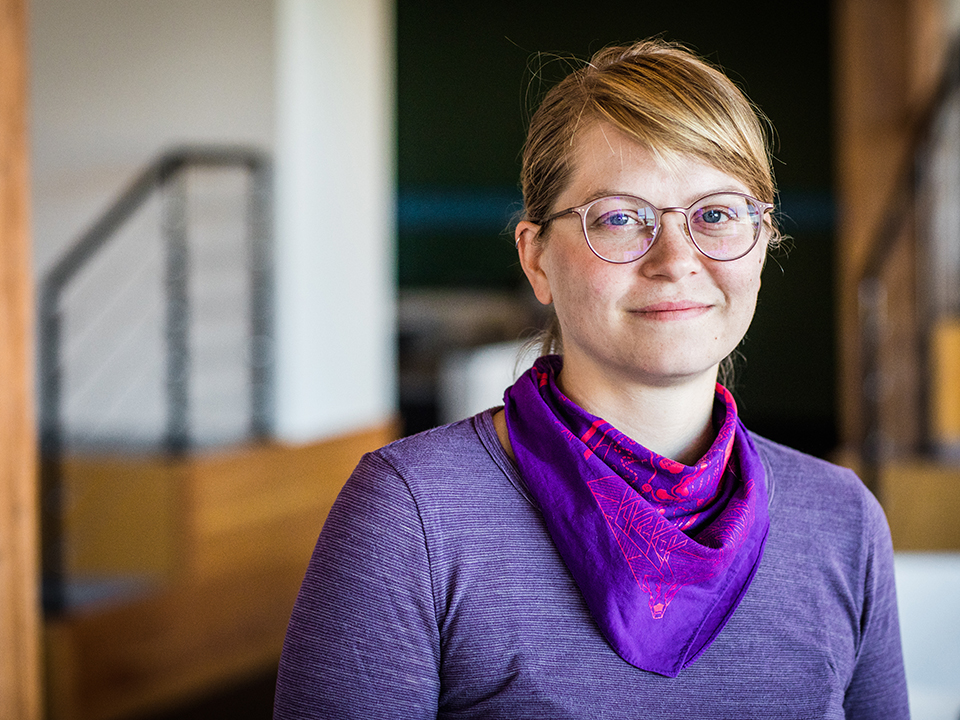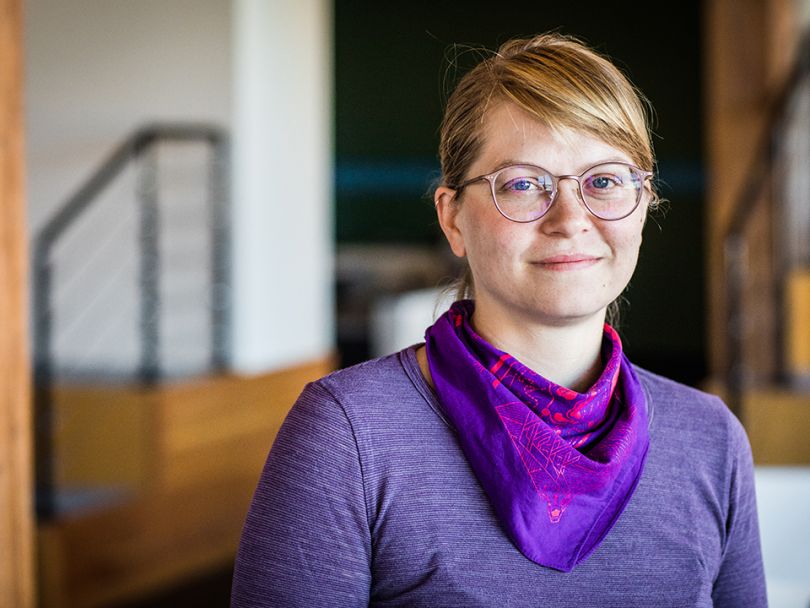 Laura Shields, Senior Software Engineer, Team Manager
Laura collaborates with clients and the Nerdery team to define and create resilient web experiences.
BEYOND WORK: Laura is part of a team of female cyclists who race for a local bike shop.
What about your work inspires you?
My favorite aspect of developing for the web is creating accessible experiences. A surprising number of websites and applications out there are lacking when it comes to accessibility. These sites may be partially or fully unusable to a sizable portion of the population due to a range of impairments, differences in abilities and temporary or situational conditions. Prioritizing web accessibility does not only promote inclusion (and help avoid lawsuits) — it creates better user experiences for all audiences, and it improves code quality.
What do you do to foster culture at Nerdery?
I organize games like Front-end Jeopardy or dinners at a local venue. I also help organize Nerdery Chicago club events like running in the J.P. Morgan Corporate Challenge with the Run Club, and participate in Bike Club events such as the ATA Bike to Work Challenge and Apple Cider Century.
It is not uncommon for ex-Nerds to come back and work for Nerdery again."
What makes Nerdery's culture special to you?
A good culture creates a safe space for people to be themselves. There are a lot of engineering jobs out there. I believe many people choose to work and stay at Nerdery because of our culture. We have a lot of smart, curious and interesting people here to learn from. We care about our craft and fight for our end users. People who leave Nerdery often stay close with their former peers and visit regularly. It is not uncommon for ex-Nerds to come back and work for Nerdery again. There is even a term for it: re-newbing.