Few companies have a better sense of place than Foursquare.
The company's location tech has long served as a bridge between the digital world and the physical, encouraging users of its mobile app to explore neighborhoods, check in to new places and return over and over in pursuit of badges and rewards.
Today, inside Foursquare's growing Chicago office, engineers are working to help enterprises bridge that same gap between digital and physical, leveraging its location technology to reach target audiences, measure foot traffic and grow their businesses.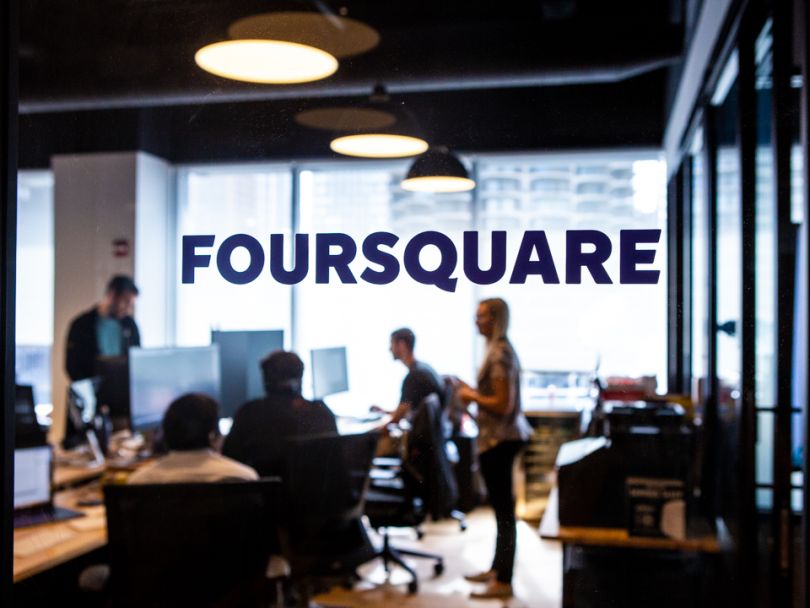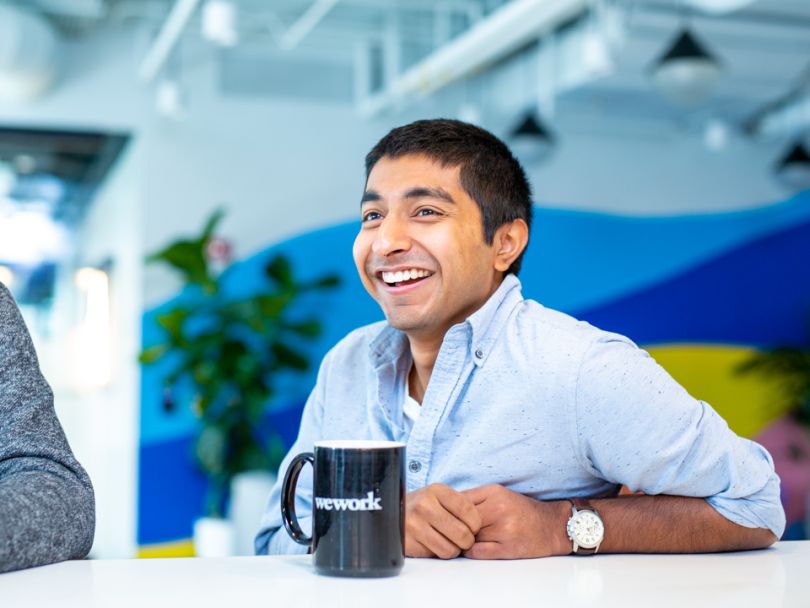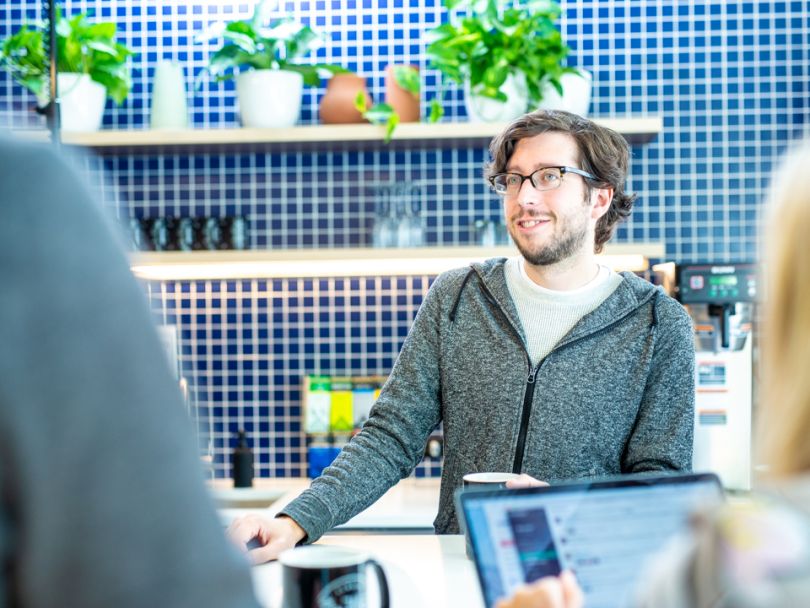 FOUNDED: 2009
EMPLOYEES: 305 (20 local)
WHAT THEY DO: Foursquare's technology platform powers business solutions and consumer experiences with location and movement data.
WHERE THEY DO IT: Headquarters in New York, with offices in San Francisco, Los Angeles and Chicago. They're also global, with offices in London and Singapore.
THE PERKS: Employees receive flexible vacation and sick leave, as well as up to $10,000 for fertility care expenses each year.
NEW HOME: Foursquare kicked off the year establishing a new engineering team in Chicago.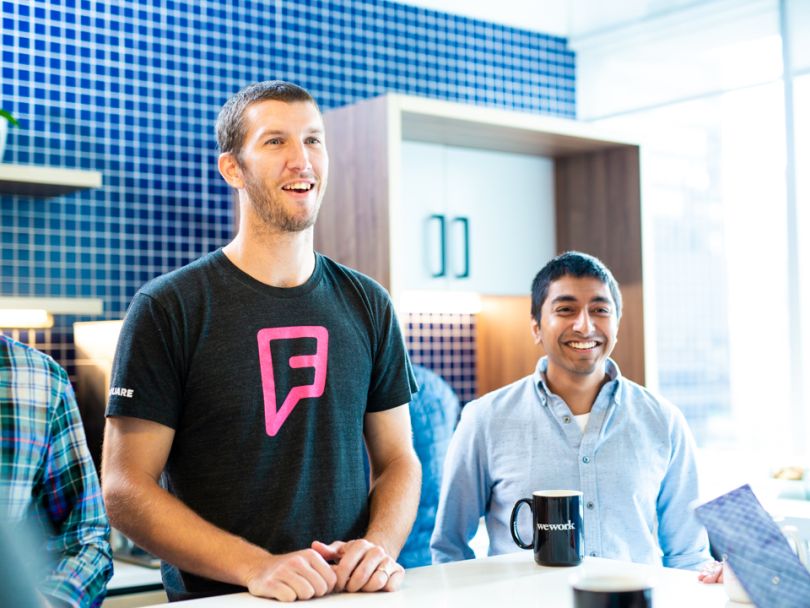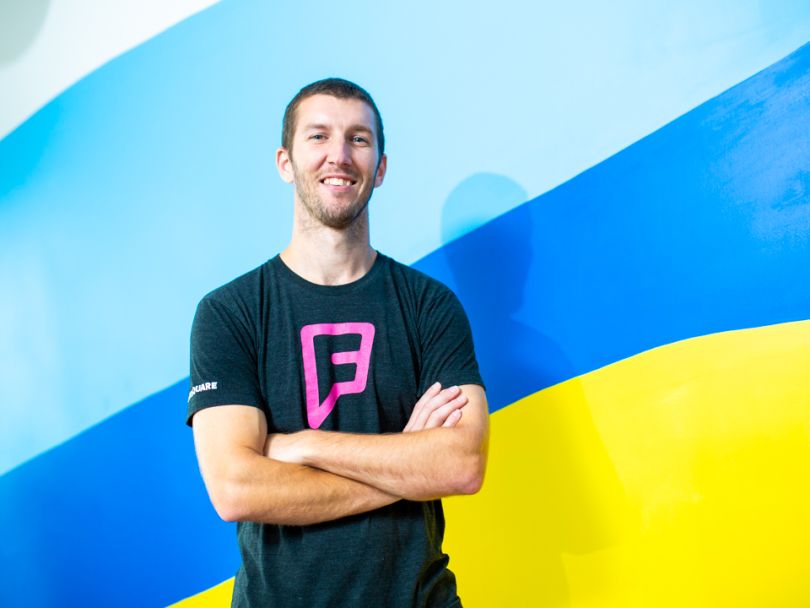 Kyle Fowler, Engineering Director
Kyle guides Foursquare's developer experience initiatives, helping to grow the Chicago-based team, establish office culture and build scalable, easy-to-use location tools for developers.
BEYOND WORK: When Kyle isn't running point for Foursquare's engineering team, he enjoys lacing up his sneakers and playing basketball whenever possible.
Tell us about the Pilgrim software development kit engine.
Pilgrim evolved from our consumer apps with the goal of delivering businesses relevant notifications about the places Foursquare's users go. Location is a powerful tool for companies, and the Pilgrim SDK allows them to enhance the value propositions and user experiences of their apps.
How are you helping Foursquare transition from a consumer focus to an enterprise focus?
The challenges are similar. We're still tasked with providing easy-to-use products, but our focus is different. We're now focused on API reliability and better photo metadata instead of Android application crash rates and interchangeable profile photos.
But that evolution also means a more stable and consistent product experience. The days of releasing updates every two weeks are gone. Instead, we need to be more deliberate in our planning and execution to support the organizations relying on our product.
I've been able to contribute to every layer of our stack and pick the minds of the smartest people on staff." 
How has Foursquare helped you grow in your career?
When I started in 2011, I only had experience in financial services systems, which entailed BlackBerry Java development and running old JVM systems. Foursquare emboldens curious employees to approach things that are new to them. I've been able to contribute to every layer of our stack and pick the minds of the smartest people on staff. It's made me a much more well-rounded engineer.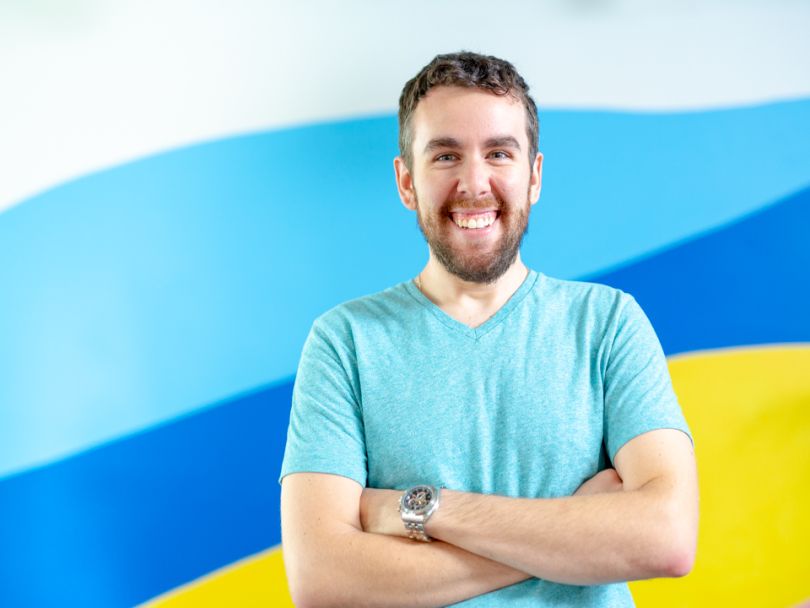 Josh Feinberg, Android Tech Lead
Josh joined Foursquare for the opportunity to build out a software development kit and expand his knowledge of the Android framework. In his role as Android tech lead, he's done just that.
BEYOND WORK: Josh is an avid reader, finding escape and relaxation in books. He'll often settle into books that explore the history of tech giants like Twitter and Amazon to learn from their leaders.
What features did you work on in the new product?
I recently worked on our sample app, which shows our clients what our Pilgrim SDK can be used for and its best practices. I led the project, which meant I was involved in meetings for product, design and early architecture decisions. It was great being involved in all aspects of the product, working with a junior developer on my team to try new tools and create a product.
What tech stack does your team use?
Our stack is based on Java. We are introducing Kotlin to some of our experiments, and the consumer apps have gone through a large rewrite into Kotlin. We also use a lot of architecture components, recently adding in Room for our database layer as well as ViewModels and LiveData.
I was able to jump into the code base on my first day, and had code committed ... within my first week."
How does the company welcome new engineers?
New engineers go through a "Newsquare" session, which covers topics ranging from engineering onboarding to cross-office communication. It's also an opportunity to meet other new engineers and senior leaders. I traveled to the New York headquarters for my first week and then San Francisco to meet the rest of the team. I was able to jump into the code base on my first day, and had code committed to our consumer apps within my first week.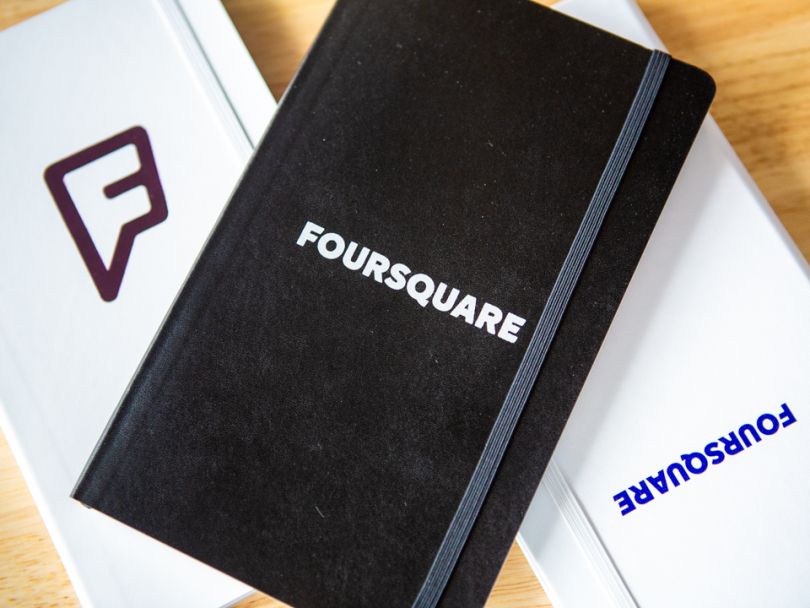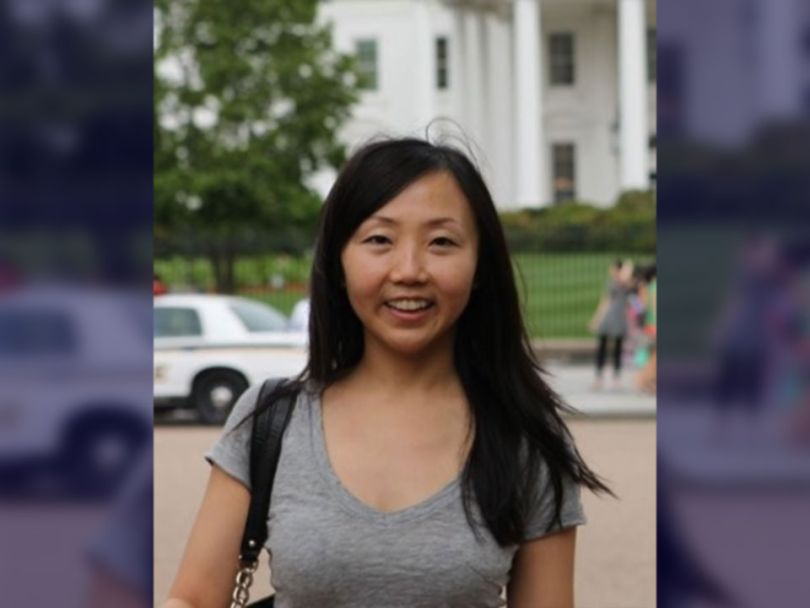 Amy Wang, Senior Director of Engineering
Amy leads Foursquare's developer and consumer experience division. She works with a team of 24 engineers to invent the future of location technology.
BEYOND WORK: Amy unwinds with a good book and yoga. Reading broadens her horizons while yoga offers reflection and mindfulness.
How have you grown in your career since joining Foursquare?
I started as an individual contributor working on the Swarm app, which then expanded into all kinds of projects, from investigating where our failure points are in the check-in funnel to the revival of our mayor game. I was promoted to tech lead in two months, manager of the Swarm and City after a year, added on the City Guide teams and eventually took on my current role.
My manager and Foursquare put a lot of trust in me, which enabled me to try new things and learn from my mistakes. Without trust, creativity and growth become stifled. I wouldn't have ramped up so quickly without it.
How are you helping Foursquare's transition to an enterprise focus?  
We're building two enterprise products: Pilgrim SDK and Places API. My goal is to provide the team with clarity, focus and commitment. The shift requires us to focus even more on security and stability, as well as building out tools that make it easy for enterprises and developers to integrate our product.
Location is everywhere, and it is the connection between the digital and the physical world."
What excites you most about this change?
Location is everywhere, and it is the connection between the digital and the physical world. Right now, our tech is integrated into a lot of traditional apps, but we're constantly thinking about what the future of apps and services will look like.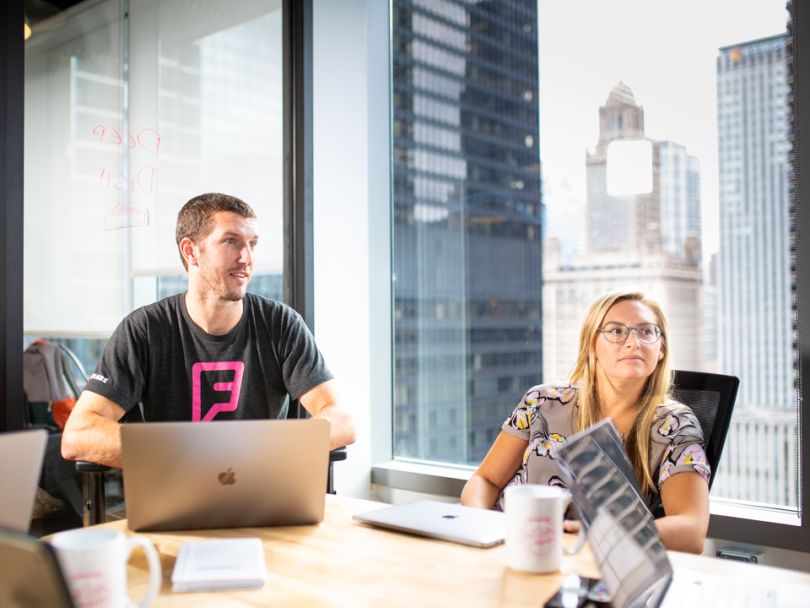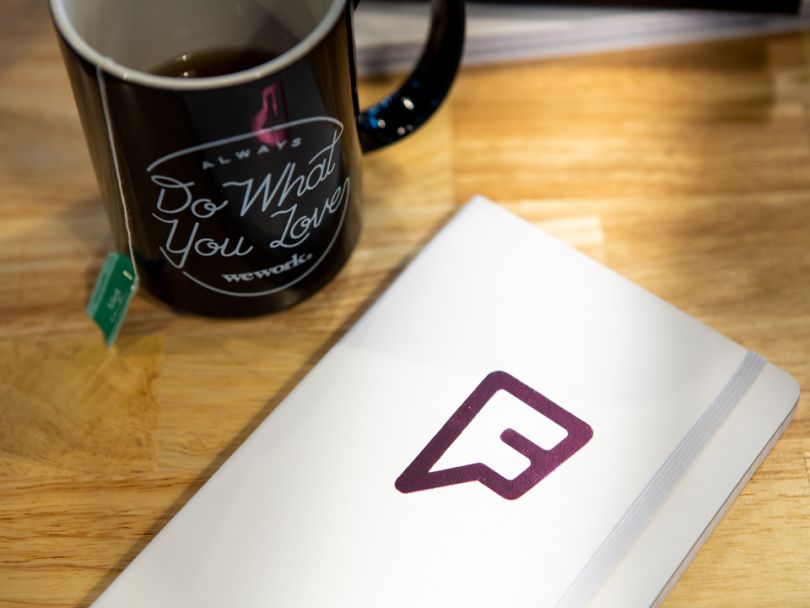 Jeff Cousens, Staff Engineer
Jeff works behind the scenes writing and perfecting Foursquare's software. As a senior engineer, he also collaborates with teams to improve processes, mentors other engineers and shapes and designs Foursquare's products.
BEYOND WORK: Jeff enjoys fencing. Navigating the flurry of lunges, parries and repartees to win a bout challenges him to be flexible and adaptable, much like a good leader.
What excites you most about the company's transition to enterprise?
That transition is part of what attracted me to Foursquare. Tech changes rapidly, and today's must-have apps quickly become yesterday's news. While it's easy for anyone to quickly throw together a product, that also makes it difficult for those products to remain relevant. There are lots of opportunities for us to leverage our data from our consumer roots to compete in the location space.
There are lots of opportunities for employees to shape our culture."
What features did you work on in the new product?
While City Guide and Swarm are consumer products, they are also exemplars of what a company can do with Foursquare's API and SDK. A lot of my work has been enhancing our existing external offerings. This includes the launch of our startup tier, which allows smaller companies to use our APIs in commercial apps without committing to a full enterprise contract.
How has the Chicago office evolved from when you first joined?
When I joined Foursquare six months ago, the engineering team was packed into a tiny WeWork space. Since then, we've hired several new people — both on sales and engineering — and moved to a larger WeWork space. Still, our Chicago office is pretty small with about 20 people. There are lots of opportunities for employees to shape our culture. In many ways, it's like working for a smaller startup, but with all the advantages of working for an established company.