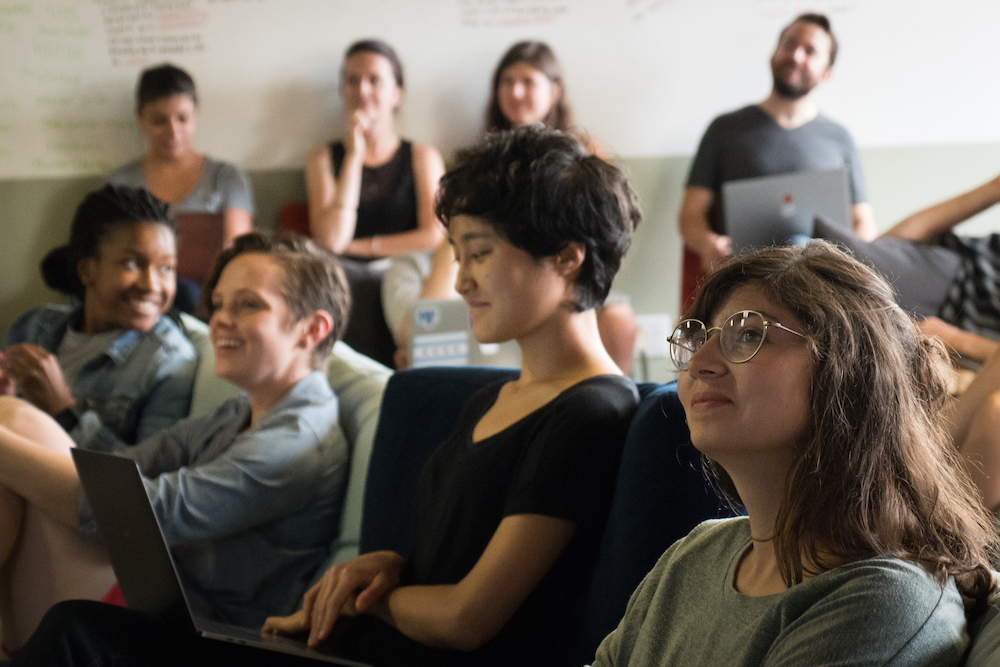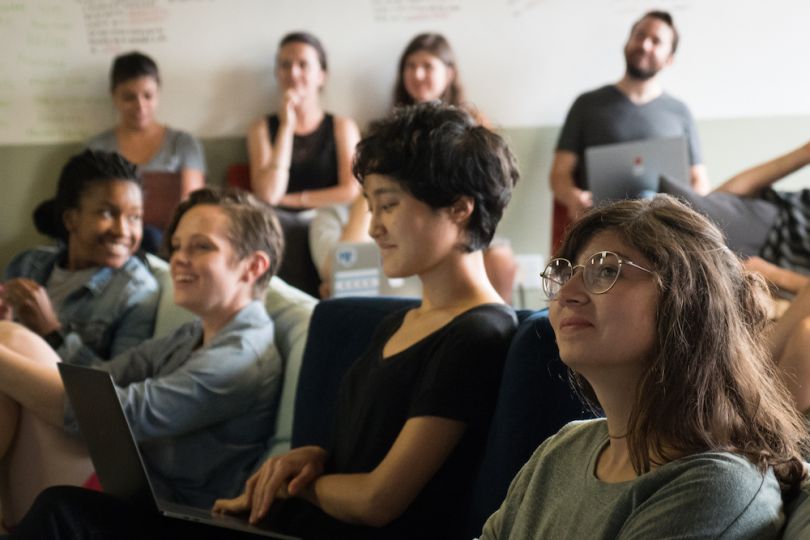 Jellyvision is on a massive hiring spree.
The Chicago tech company, whose software guides workers through boring but useful stuff like choosing health insurance plans and signing up for retirement plans, is expanding its team by about 100 employees over the course of three months.
At that point, Jellyvision will have about 470 employees.
Director of Recruiting Chris Juliano said Jellyvision is expanding its contingent with account managers, technologists and operations team members to keep up with increasing demand for its software.
The company is also expanding its sales and marketing departments to build off its current momentum.
All cover letters, resumes and work submitted to us for auditions remove all aspects of identity."
Despite its lofty targets, Jellyvision is sticking to its notoriously rigorous hiring process, which includes an identity-redacted application process designed to protect against unconscious bias.
"We are committed to providing a fair and equitable hiring process," said Juliano. "We do that by redacting the identities of each candidate from the initial application all the way through the audition. This means that all cover letters, resumes and work submitted to us for auditions remove all aspects of identity, so that unconscious bias does not factor into a hiring decision."
Candidates also complete an assignment designed to emulate the jobs they're applying for, like a mock phone call for a sales candidate or a coding assignment for a tech role.
"It allows us to see candidates in action and make sure that their skills line up with the skills we're looking for," Juliano said. "Second, it gives the candidate a chance to get a feel for what they'd actually be doing all day."
Founded in 1989, Jellyvision started out as a video game maker, producing the popular "You Don't Know Jack" series of trivia games. Today, the company primarily focuses on ALEX — an interactive assistant that uses tongue-in-cheek humor to guide people through the world of employee benefits.
Jellyvision raised $20 million two years ago to allow long-time employees and investors to cash in on their shares. At that time, the company had 330 employees.