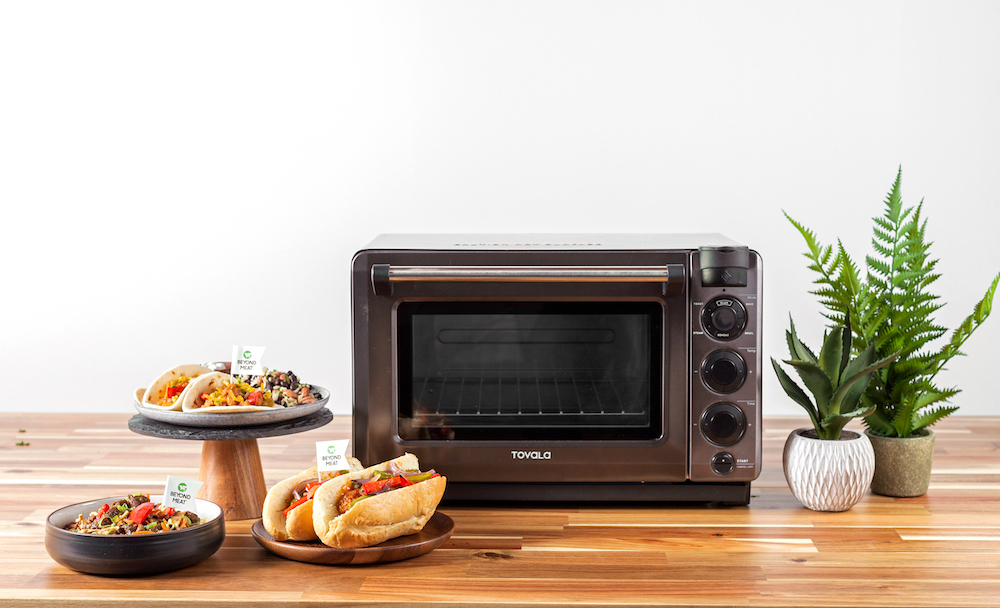 Between the redesign of its smart oven and the launch of a partnership that lets Trader Joe's shoppers cook their dinners automatically, Tovala has had a busy six months. 
On Thursday, the West Loop startup announced it has scored another major partnership, this time with Beyond Meat, an LA-based company that's been making headlines of late with its plant-based meat alternatives — and soaring stock price.
The two companies are partnering up on six meals incorporating Beyond Meat's products, starting with a coconut kale curry available to Tovala's meal kit subscribers during the first full week of June.
Founded in 2015, Tovala makes a smart oven that can be paired with a subscription meal service. The appliance, which is about the size of a microwave, has a built-in barcode scanner that lets it download detailed cooking instructions for a meal and then cook it automatically.
The oven can also be controlled with an accompanying app, which comes with pre-set programs for steaming, baking and broiling a range of dishes and ingredients.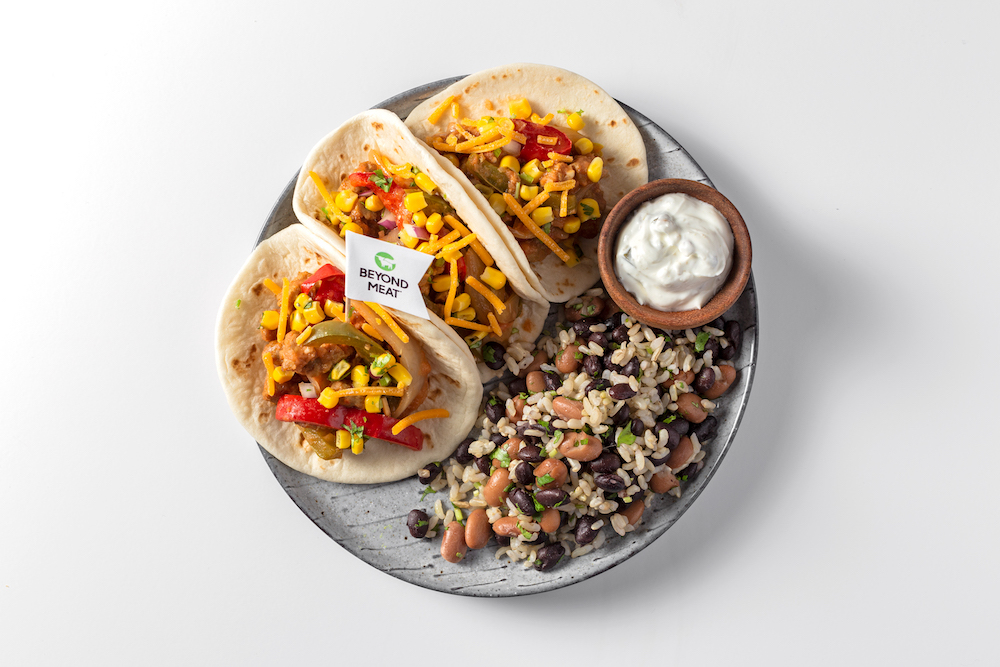 Tovala co-founder and CEO David Rabie said his company worked closely with Beyond Meat on the branded recipes, which also include a green chili, several pasta dishes and veggie tacos with imitation ground beef.
"The chefs did a bunch of talking and we developed a bunch of recipes for them to try," he said. "Our chefs were super happy working with Beyond Meat's products, which is a high bar to clear."
A bunch of [our] people were eating it without realizing it wasn't real sausage."
Earlier this year, Beyond Meat CEO Ethan Brown told Vox that 93 percent of Beyond Meat buyers also bought some kind of meat in the same transaction. Rabie said Tovala's customers are similarly flexitarian.
"Our customers like classic comfort foods, but they also like vegetarian food," Rabie said. "This isn't specifically geared toward vegetarians and vegans, but it is a versatile way to expand our options for them."
In fact, Rabie said several members of his team ate Beyond Meat-based dishes from Tovala's test kitchen without ever realizing what they ate wasn't meat.
"When our chefs are done testing stuff in the test kitchen, they just put it in our team kitchen," he said. "One day they put a bunch of Beyond Meat sausage in there, and a bunch of people were eating it without realizing it wasn't real sausage."
In addition to meal kits, Tovala has also added several recipes incorporating Beyond Meat products into its mobile app, which users can cook with their own ingredients. The company has been adding recipes like these for the past nine months of so, with the goal of inspiring customers with more ways to use the oven.
"People are using the oven more now than ever before, and I think the recipes is one of the reasons, which is why we also did the Trader Joe's integration," said Rabie. "As for Beyond Meat, one of the things I think they're trying to get out of it is showing people how to cook with a product they may not be familiar with."