Stuck in a rut?
Routines can be a comfort, but they can also make the workweek feel stale and monotonous. Without opportunities to learn and flex new skills, it's hard for people to stay motivated and inspired. Nathan Gonzalez, a software engineering manager at Snapsheet, says that environment can not only drag down a team's enthusiasm level but also the momentum of the company.  
"Engineers shouldn't settle for a stagnant job that repeats day after day with little or no opportunity for them to shine," Gonzalez said. "Instead, they should work in an environment that not only fosters their own personal growth but leverages it in order to improve the organization as a whole."
Are you ready to shine? Here are seven Chicago-based companies currently looking to hire talent ready for a new challenge.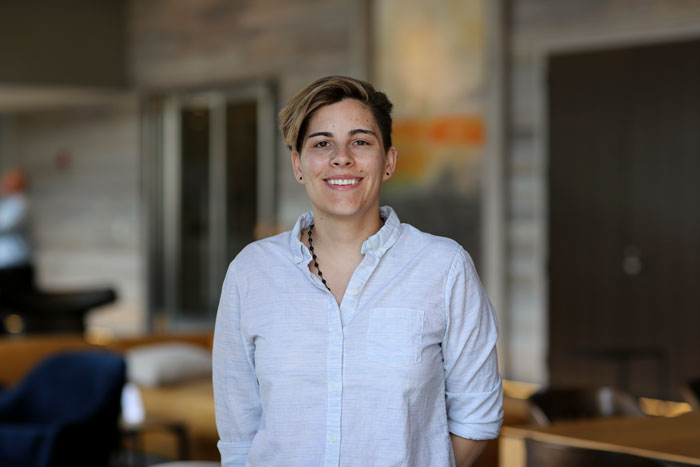 What they do: Everspring teams up with traditional universities and educational institutions to build high-quality online learning programs. 
Everspring's company culture in one word: "Receptive," said Sibyl Munoz, a copywriter at Everspring. "From top to bottom, Everspringers are approachable and open to hearing others' perspectives, be it cultural or departmental. Our company is pretty diverse and each person's unique background contributes to the way we view things. Our ability to cultivate ideas that are different than our own is part of what makes our work collaborative and authentic.
"This culture extends to the top. In June, our president, Beth Hollenberg, offered the entire company an open door to speak with her about anything that concerned us. I took the opportunity and asked if we could discuss the protests and my general anxiety about the enormity of the ongoing societal issues. The result was an incredible meeting in which Beth was open to my diversity and inclusion suggestions, asked thoughtful questions, gave honest answers and showed genuine care for me as an employee and individual." 
Sibyl's growth at Everspring: "I've been at Everspring for a little over two years now," Munoz said. "From the start, my manager gave me the freedom to take creative risks. I've been allowed to push the creative envelope and try different content approaches. 
"My efforts paid off when I earned the opportunity to write for Everspring's new subsidiary company, EmergingEd, which offers online courses in technology-forward disciplines designed for working professionals. It's proven to be a challenging yet rewarding experience that has allowed me to own specific processes, manage a team of freelance writers and set the standard for writing across our online platform."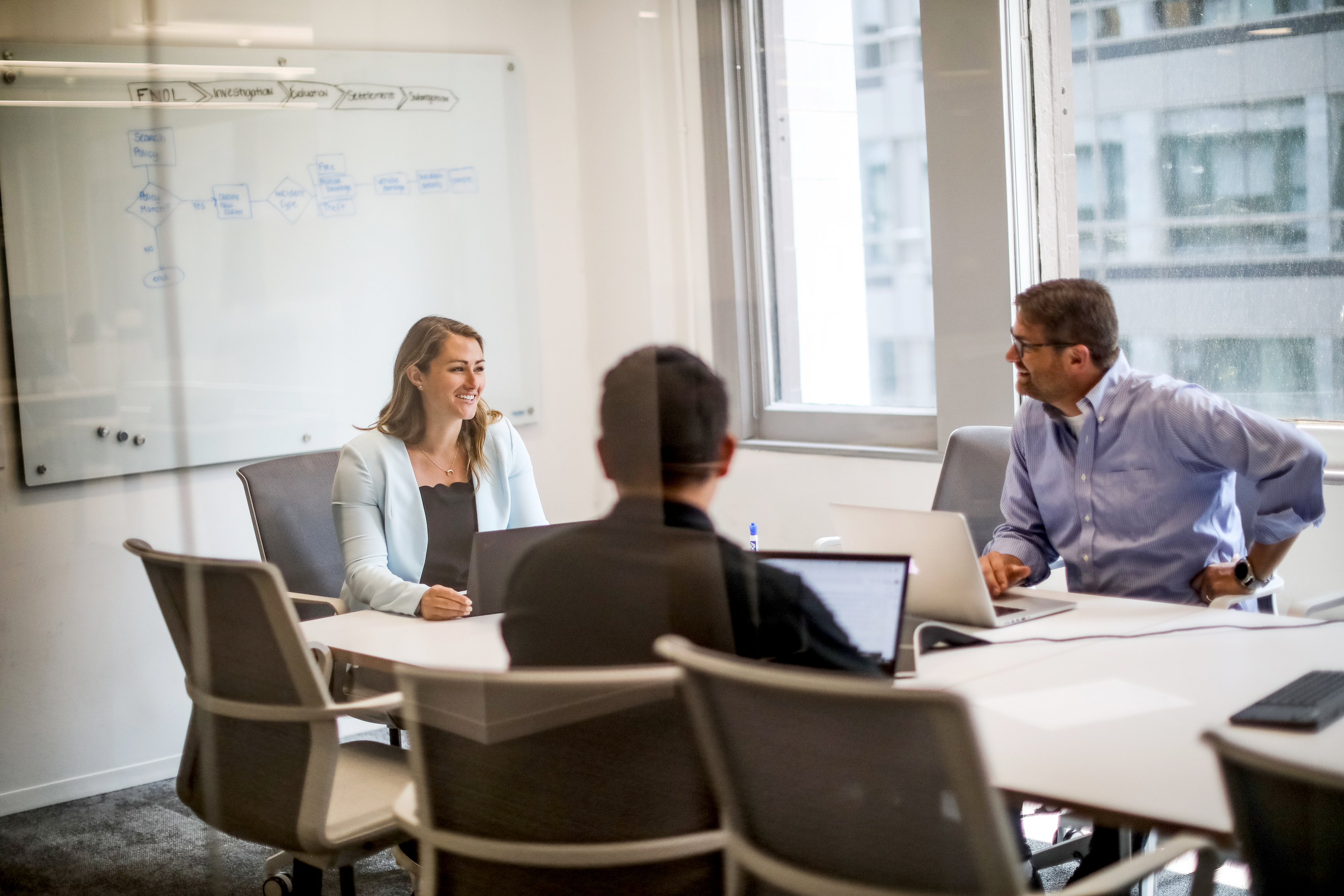 What they do: Snapsheet believes auto claims don't have to be such a headache. Really. The insurance technology company is on a mission to make them easy, intuitive and secure for every user.  
Snapsheet's culture in one word: "The modus operandi of Snapsheet can be summed up in one word: progress," said Nathan Gonzalez, a software engineering manager. "Not only do we believe that the status quo is not good enough for the insurance space but also that it is not good enough for ourselves. We constantly apply a critical eye inward and ask, 'How can we make this better?' 
"It's my job to make sure this ethos is applied to our team. Engineers shouldn't settle for a stagnant job that repeats day after day with little or no opportunity for them to shine. Instead, they should work in an environment that not only fosters their own personal growth but leverages it in order to improve the organization as a whole. They should come to work to be challenged, motivated, given the tools they need — and rewarded when they rise to the occasion."
The coolest project Nathan's worked on recently: "One of the largest challenges Snapsheet has encountered is the need for clients to customize our software to fit their very specific business needs, as they often have a variety of complex rules that govern their businesses. 
"It would be impractical and expensive for us to program and maintain the software in a bespoke manner for each customer. So my team and I embarked on a journey to create a workflow automation solution that allows users to create and maintain their own business rules or workflows in our platform. 
"We needed to architect multiple complex systems, like a Rails eventing system, an SQL-driven rules engine and a graphical workflow UI for users to view and edit their workflows. All the while, we wanted to make sure the solution we came up with was generic enough to be reusable in other systems in the future.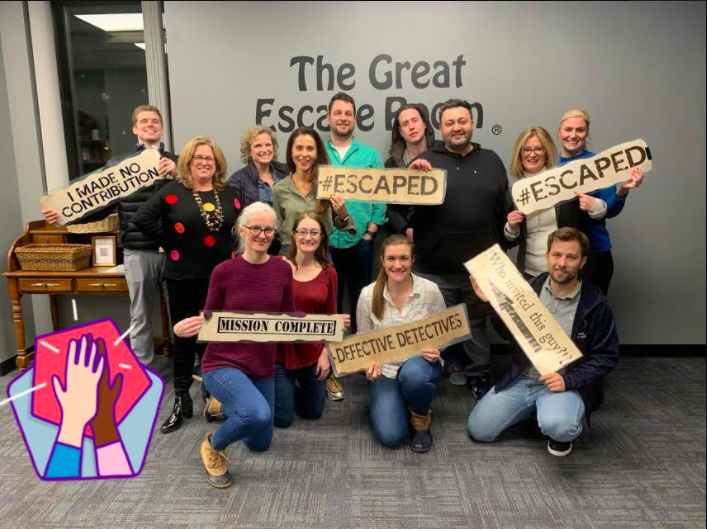 What they do: The document and email management system uses AI and data to help professionals in multiple industries streamline communication and work more efficiently. 
iManage company culture in one word: "Innovative," said Sudha Ponnusamy, an engineering manager. "iManage is constantly rediscovering itself in the way we work, collaborate and adapt ourselves to best serve the evolving customer needs. To harness the power of AI, we built a high-performing team of data scientists and software engineers to build products that replace error-prone manual work in an efficient way and, thus, enable clients to cut costs and time."
How Sudha's grown at iManage: "This is my third month at iManage," Ponnusamy said. "In that time, iManage has imparted the knowledge that employees' well-being is the driving factor that takes the company forward. The leadership has shown that they take their employees seriously through various initiatives that focus on understanding the employee's potential and career and developmental goals, and encourage a safe learning culture through guilds and tech talks. 
"Various trainings have helped me professionally — to be a better manager, have meaningful conversations, provide constructive feedback and motivate a team to achieve their full potential."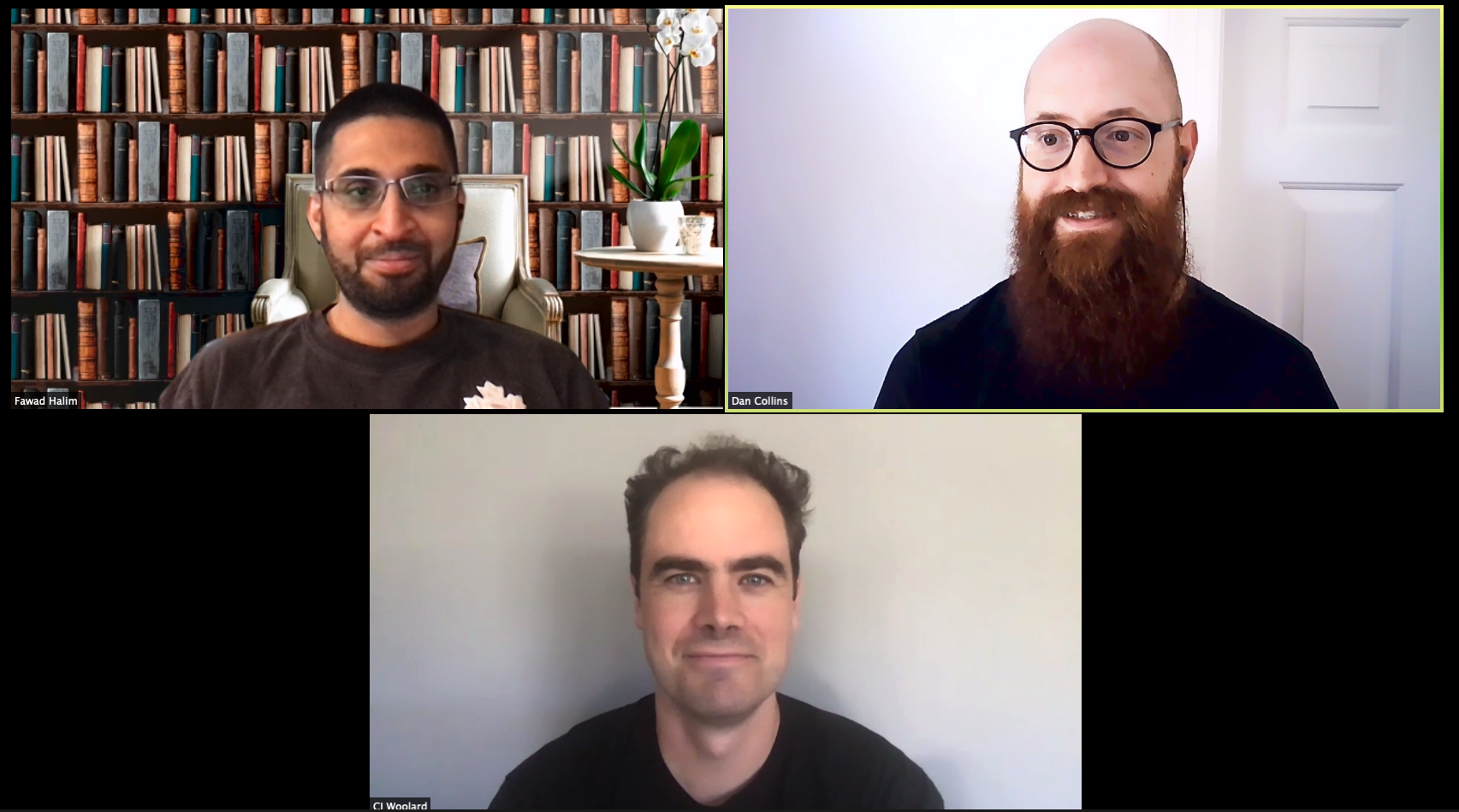 What they do: Fintech company Peak6 may have begun as a startup dedicated to improving trading companies, but they're no longer tied only to the financial industry. Flood insurance and esports have joined the roster of industries the company hopes to transform into more efficient, profitable entities. 
Peak6 company culture in one word: "Focused," said Fawad Halim, a principal software engineer. "The company has a sharp focus on delivering value to our customers quickly and efficiently. 
"When I started, I was able to jump right in and transition into working on a National Flood Services project with strict deadlines and a clear target on delivering a product before the flood season arrived. The team worked to launch Trident, an end-to-end platform that is using new technology to modernize the flood insurance space. The singular focus to launch this product is paying off because we're able to see the impact it's making on the industry."
The coolest project Fawad's worked on recently: "I get to work with different parts of the team, from engineering to DevOps," Halim said. "Being able to view all the work that is being done from different viewpoints gives me an appreciation for how the products are put together. 
"PEAK6 Technologies is looking at new ways to modernize and automate processes — not just in trading but also in other parts of the business. There aren't that many companies that have cross-collaborative opportunities to work on different systems and vastly different parts of the business. This appealed to me because I like taking risks and trying something new."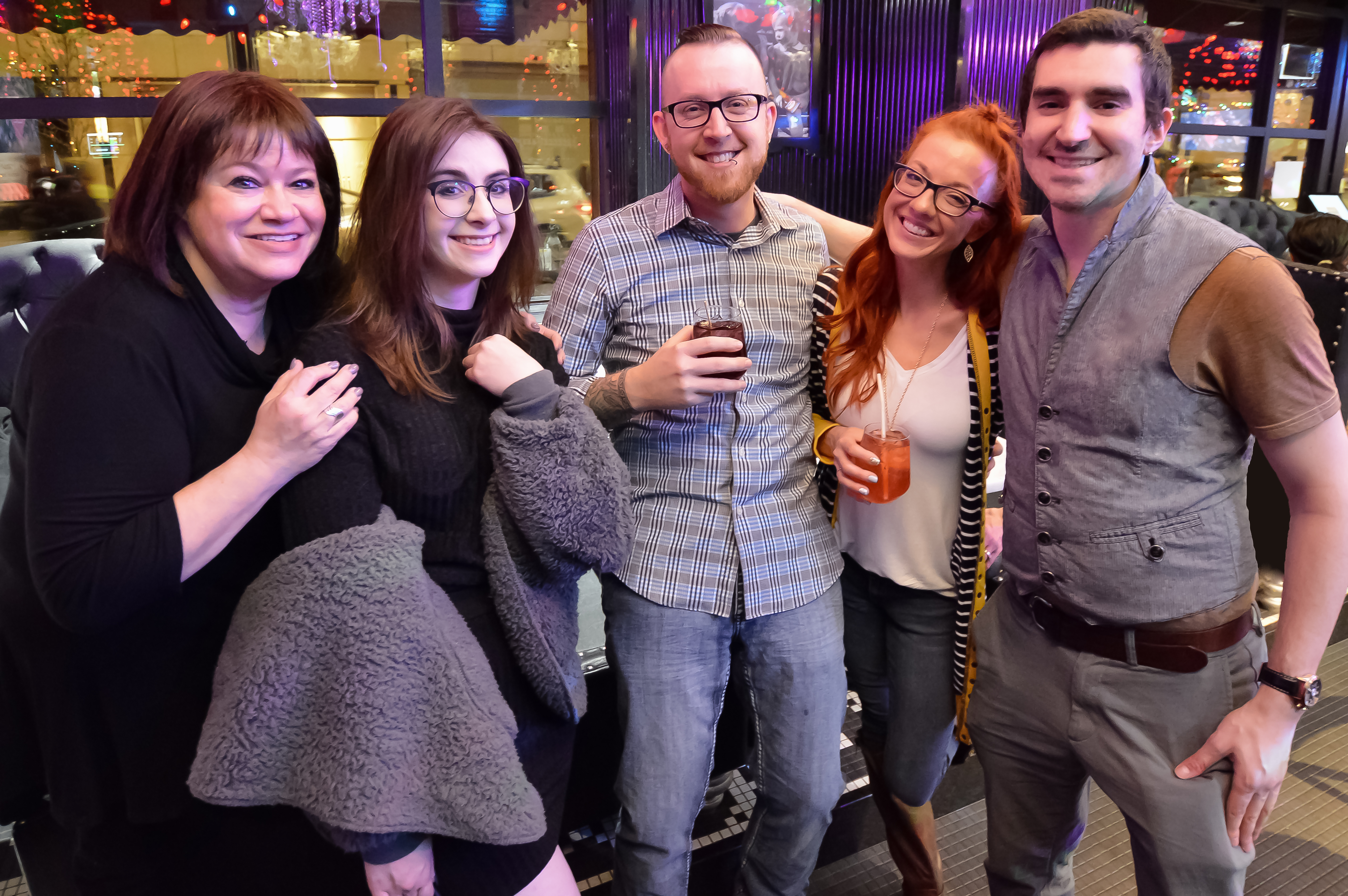 What they do: Facility managers everywhere, rejoice. CMMS Data Group builds software that aims to streamline facility management and maintenance requests, keeping teams organized and production up.
CMMS company culture in one word: "Progressive," Customer Onboarding Manager Kimberly Allen said. "From the day I started, we have continued to innovate our products and services and our internal software and processes. We have also doubled in size to better serve our customers and increase efficiency. 
"If you know Ruth, our founder and CEO, then you know she has asked you for feedback — whether you are a customer or a CDG team member. When the CEO understands that everyone's feedback is important, we all progress. This is where most companies fall short. On team calls we share our ideas, and it seems like before we hang up the ideas have already been implemented."
How Kimberly's grown at CDG: "I have been with CDG for seven years," Allen said. "The professional growth that I have experienced is tied to keeping up with ever-changing technology, our internal products, systems and processes, and the whole maintenance and reliability world. 
"I started as an office manager wearing multiple hats. I then transitioned to sales, then became a customer onboarding specialist for a few years before I became the manager. In the customer onboarding role, you are continually learning. One day you could be working with a pharmaceutical company and the next day with a government entity. This role really challenges me because no day is the same!"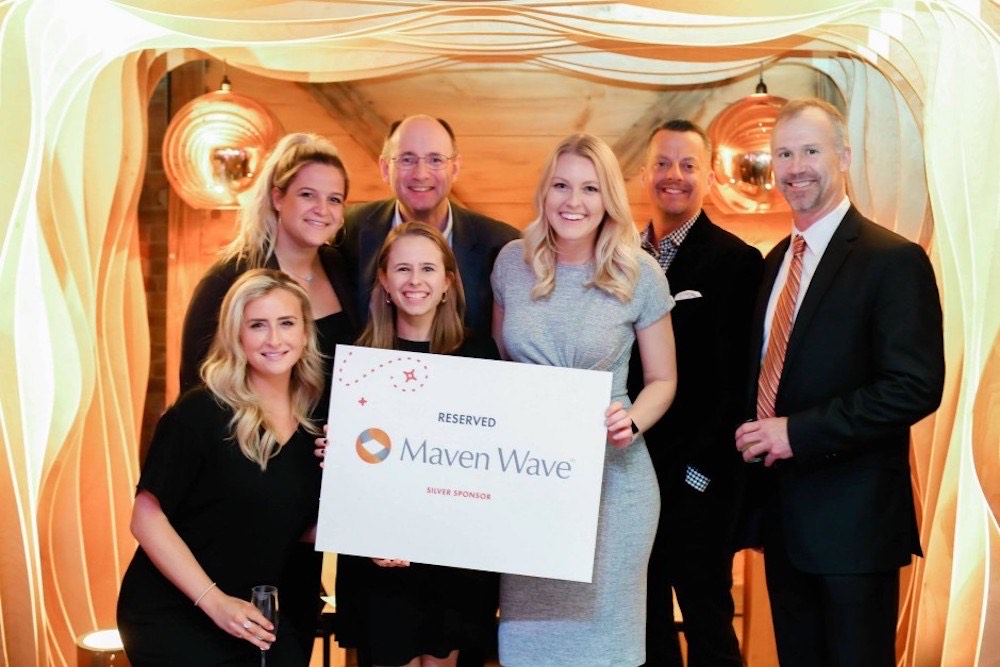 What they do: Maven Wave was built to help large organizations make the jump over the cutting edge by implementing new digital tools, out-of-the-box solutions and cloud technology.
Maven Wave company culture in one word: "Connected," said Mala Morjaria, a management consultant. "At my time with Maven Wave, I've been based out of two cities and traveled to another dozen. All along, I've stayed connected to my co-workers. Even during the pandemic, so much of our connected culture has been able to thrive. Video calls have always been our norm, so the transition to virtual hangouts and many, many chats has been relatively effortless. 
"This connection broadens outside of Maven Wave with the extensive networks across technology partners, family and colleagues that we have all cultivated. I always feel connected!"
Mala's growth at Maven Wave: "I've been with the company since January of 2019, but based on the amount of growth and opportunities I've experienced, it feels like much longer. 
"Before, I had worked at larger consulting firms where there is typically a formulaic process for professional growth and development. Here, I feel I have the opportunity to take on as much as I would like. The firm has an incredibly entrepreneurial culture, where every individual has both the freedom and responsibility to pursue new opportunities for new clients, projects or lines of business. I've thrived in this environment as it's really encouraged me to pursue my own growth in ways I never would have been able to elsewhere."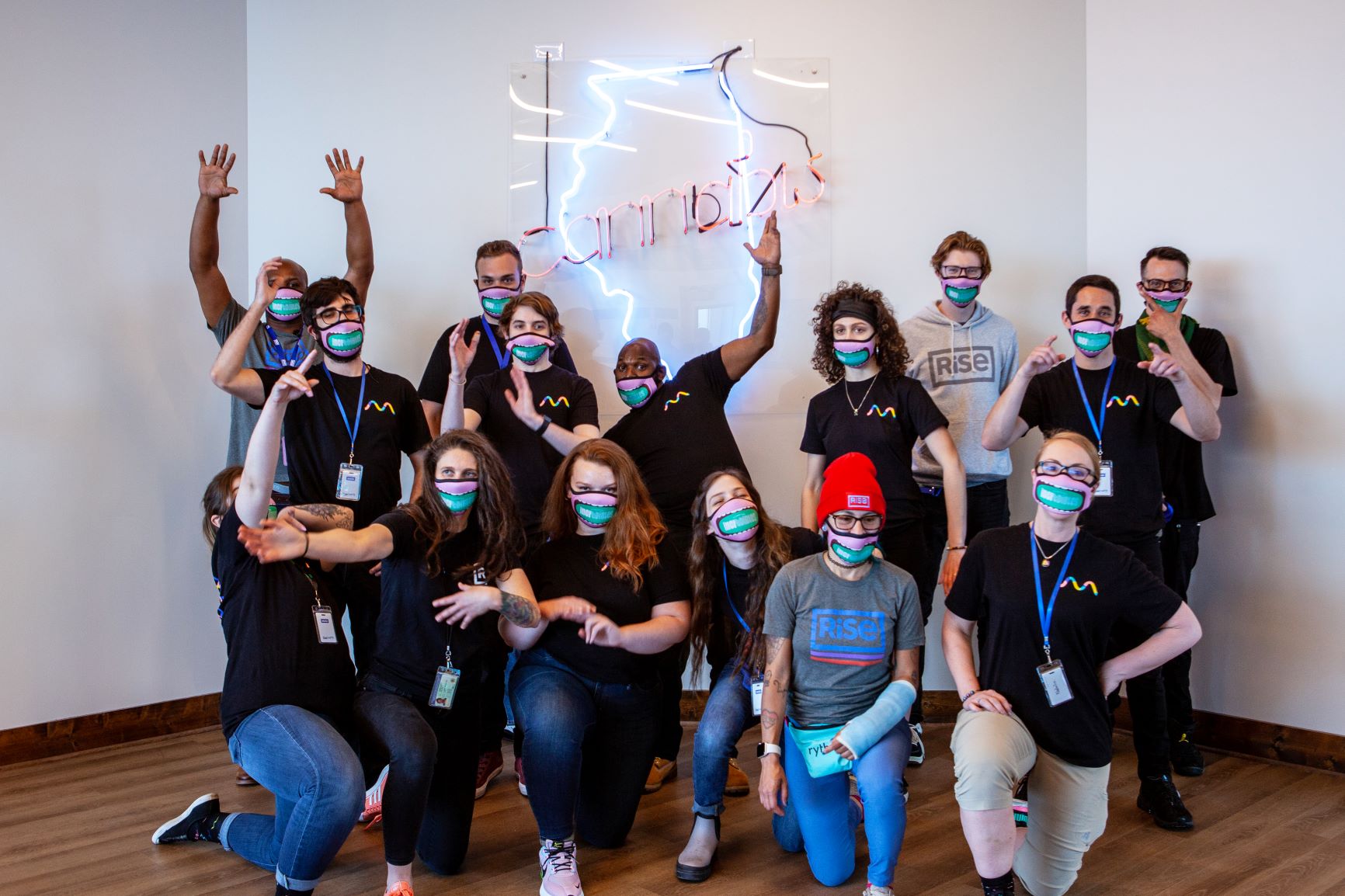 What they do: Born in Illinois but growing quickly, Green Thumb focuses on producing and selling cannabis products, available at its dispensaries around the country.
Green Thumb's culture in one word: "Growth!" said Derrick Levy, a district manager. "This year has been full of growth for us here in Illinois. Opening Rise Joliet, Rise Niles and Rise Quincy this year exemplifies the continued growth within the Rise Brand as a whole. I am excited for the continued growth within Illinois and across all of our markets."
How Derrick has grown at GTI: "I have been with the company for two years and have been fortunate to have had tremendous development and growth within the company," Levy said. "I began working with GTI managing our Naperville location. Through development, I was able to work my way up to a district manager position. Now, overseeing the entire Illinois market, I couldn't be in a better place or working for a better company!"