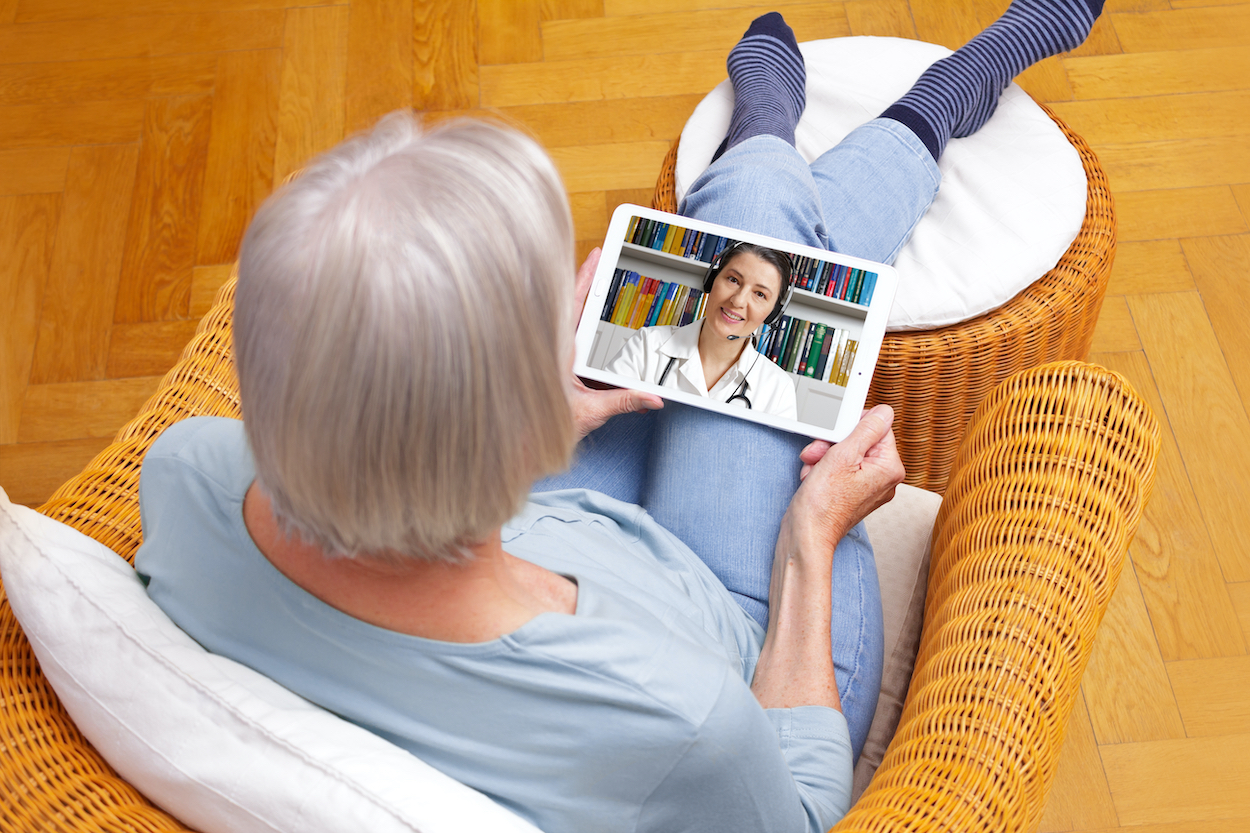 Dina, a Chicago startup aiming to revolutionize the in-home healthcare space with its AI-enabled platform, announced Monday it raised $7 million in fresh funding. The Series A was led by Osage Venture Partners, with participation from existing investors and First Trust Capital Partners.
Co-founder and CEO Ashish Shah says he was inspired to create Dina in part by his late father, who spent the last part of his life in and out of nursing homes and with in-home caregivers.
"It was just not a good experience, quite frankly," Shah told Built In. "When I popped my head out from all of that, I found that my story is not unique. There are a lot of seniors out there that really struggle to have a great experience. They often get pushed into senior living homes, they're in and out of hospitals and there's not a lot of information being shared."
Dina aims to change this reality by helping hospitals better monitor and support seniors at home. It does this by bringing together everything required for quality at-home care, including a network of providers, telehealth tools, remote patient monitoring capabilities and actionable insights to address the needs of a given patient.
Shah describes Dina as a sort of "mission control," handling all aspects of a patient's care so they have the best possible experience. The platform is now being used by hospitals, health insurers and in-home healthcare providers in 25 states.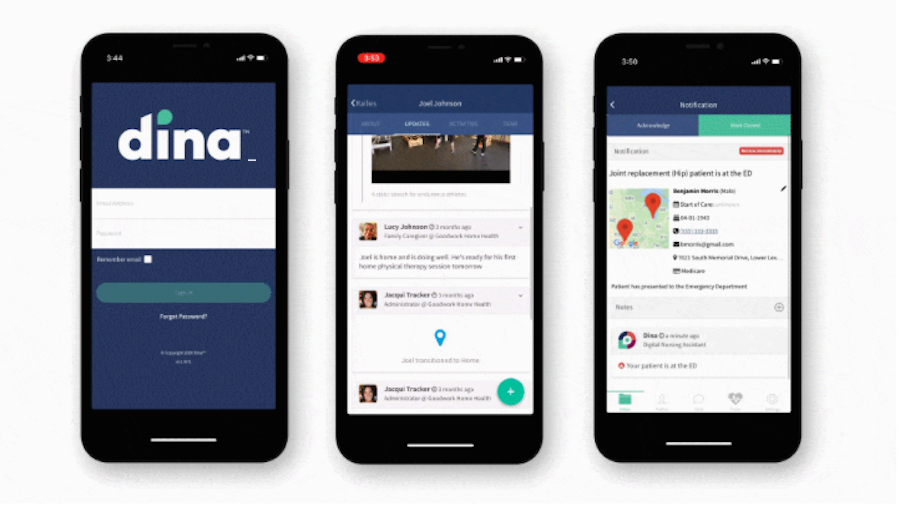 Doing the Math
While Dina's platform was originally launched back in 2015, it has become increasingly salient amid the pandemic, when quality at-home care is more important than ever. In fact, the company claims its revenue grew by 250 percent in 2020, facilitating more than three million "digital dialogues" to help providers manage their patients' symptoms and recovery along the way.
Dina also rolled out several new digital products to help hospitals like Philadelphia-based Jefferson Health, for example, remotely engage with and monitor their patients. That same technology has been used to help at-home care workers monitor their own health and ensure they have the resources and equipment they need to do their job despite the pandemic.
"[This kind of technology] is something that is going to become pervasive all throughout healthcare," Shah said. "It's more convenient for consumers and allows them to access care on their terms. It's also a more financially efficient mechanism.... It's a lower cost of care than having to enter into a hospital or other care setting. I think everyone is starting to do the math on that."
Going forward, this latest round of funding will be used to accelerate Dina's development of new products to help people digitally monitor and manage more chronic conditions like congestive heart failure and chronic obstructive pulmonary disease.
Shah says the company also hopes to double its current headcount of 25, with an emphasis on growing its sales, marketing and product teams over the next year.
The 'Silver Tsunami'
Looking beyond the pandemic, Shah anticipates this renewed emphasis on homecare is here to stay, spurred mainly by the "silver tsunami" of Baby Boomers entering into old age. Dina, he says, is in a prime position to dominate this rapidly growing industry.
"The pace at which Baby Boomers are aging into the Medicare-eligible, 65-plus bracket is very well documented. It's coming. And it's going to overwhelm the system," Shah said. "Although people heard that and they were aware of the numbers, I think COVID made it super obvious and has accelerated things for everyone."
"And it's not just for seniors," Shah continued. "I think there's a recognition that this needs to be how healthcare works moving forward. It needs to be convenient, it needs to be virtual, it needs to be coordinated in the home, or wherever you are."