It's a good time to be a part of the Chicago tech community. 
After a difficult year, companies are starting to see the rainbow after the storm. They are raising capital, leading initiatives to radically diversify their space and further uniting after many have experienced a full 365 days of remote work. 
Team members at the following organizations, including Label Insight and The Marketing Store, are solving real-world problems while supporting one another. Below, we've highlighted eight orgs that you should know about. Here's to celebrating growth and pacing full steam ahead.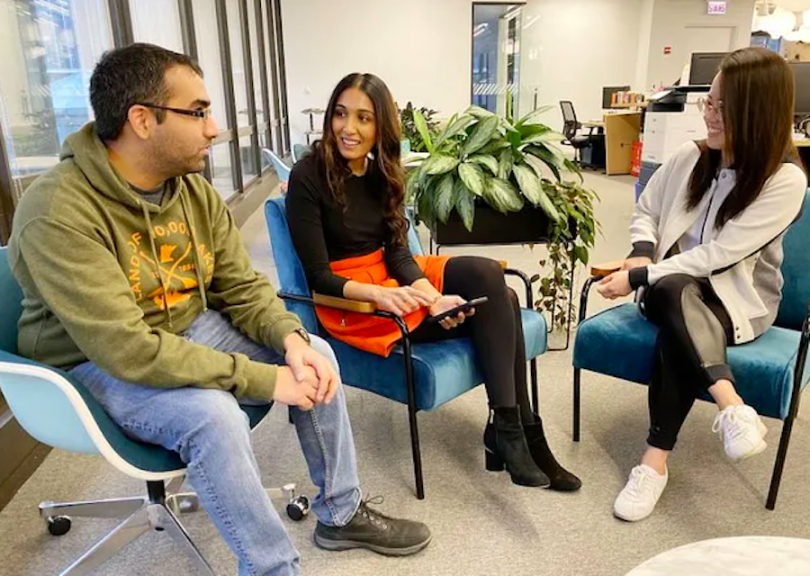 What they do: ShopRunner connects retailers and brands to online shoppers, offering customers a membership experience that includes benefits like unlimited free 2-day shipping, free return shipping and member-only deals. 
Investing in growth: In 2018, ShopRunner raised a $30 million round of funding, which they used to invest in product development, data science and to continue to grow its network of partner retailers.
Supporting its people: Among other benefits, ShopRunner offers employees generous paid maternity and paternity support. "With it being a pivotal moment in both my professional and personal life, I couldn't be more grateful to have found such a supporting team and work environment," Director of Analytics Ally Mustafa previously told Built In about her 16-week leave a few years back.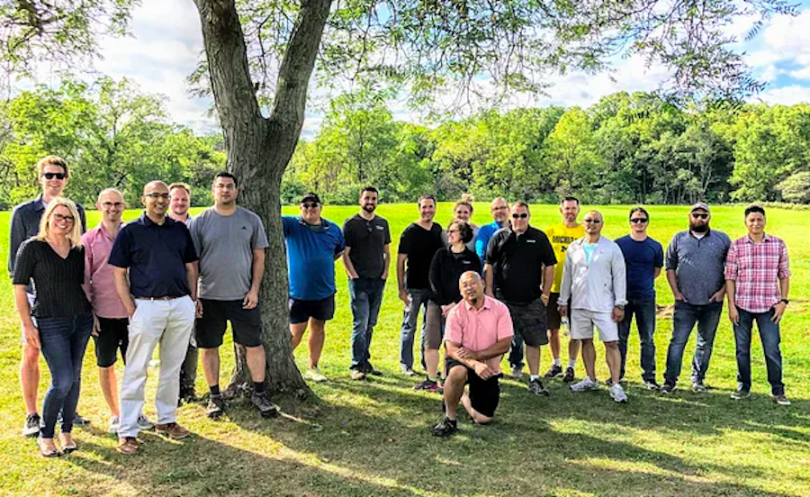 What they do: Consumer identity management firm Infutor Data Solutions provides brands with customer data to help them make informed marketing and risk mitigation decisions.
Building an all-star team: When hiring, VP of strategic partnerships Zora Senat looks for candidates who she believes will add to the continuous growth of the team, so they can further develop as a group. "I've learned to focus on sourcing talent that's elevated by our team's strengths while course-correcting our weaknesses," she previously told Built In. 
Solving real-world problems: Sales Account Executive Grace Kingston uses internal data to assist colleges and universities with in-depth research across topics. "We provide institutions with historical consumer data to support their research efforts that help them understand how economic changes, policy proposals, rent, natural disasters and other valuable research initiatives impact society," she previously told Built In.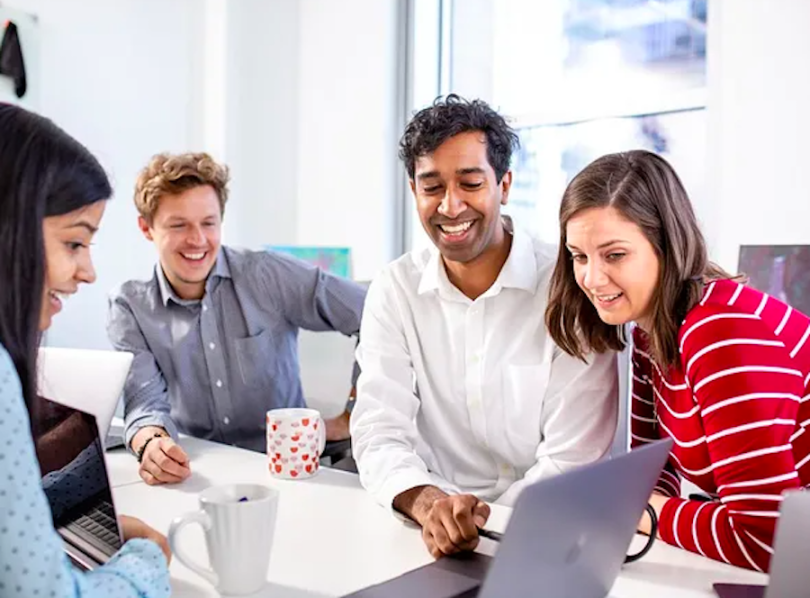 What they do: Fusion Risk Management empowers organizations to make data-driven decisions by equipping them with software solutions like resilience essentials, an emergency notification system, and business continuity programs.
On a mission: Fusion Cares is a volunteer program with a mission of contributing to the advancement of the industry, Fusion's customers, employees, and the world. The business gives time and money back to nonprofits like Greater Chicago Food Depository, Hope's In, Folds of Honor and Operation Gratitude. "Staff are given personal time to volunteer and a donation to a charity of their choice," Chief People Officer Joanna Zvirbulis previously told Built In. 
Employee resource groups: Fusion employees are encouraged to get involved in the company's current employee resource groups representing Black/African American individuals, LGBTQ+  team members and women. "When we asked for executive sponsors, people were raising their hands so quickly — I don't know if I've ever smiled that hard," HR Business Partner Victoria Price, who pioneered the idea, previously told Built In.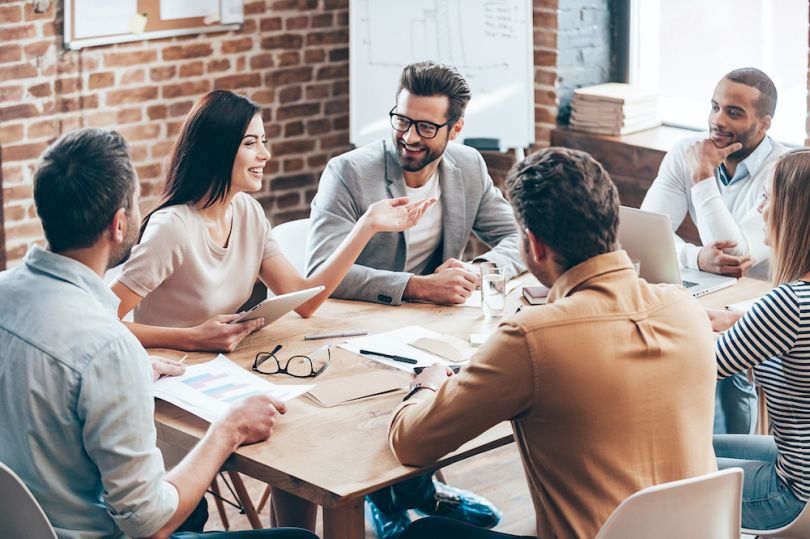 What they do: Computer Projects of Illinois, Inc. (CPI), is a privately held corporation that brings software solutions to the law enforcement industry. 
A culture of transparency: CTO Ryan Sawatzky creates an open environment when it comes to communication. He previously told Built In that doing so, along with providing engineers opportunities to pitch in from the jump, increases the team's impact. "We involve new hires quickly in team exercises like discovery, design and code reviews, allowing them to actively contribute value from day one."  
A thorough COVID-19 response: CPI has continued to serve customers throughout the coronavirus pandemic while vowing to keep employees healthy, safe and productive. CPI staff are provided company-owned laptops for secure remote access without the use of personal equipment. The company has also enabled law enforcement and public safety customers to execute tasks remotely.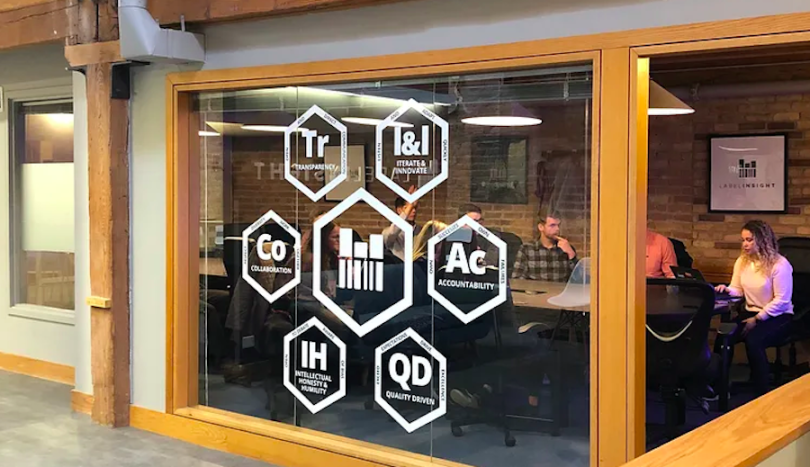 What they do: Label Insight drives growth for its grocery retail and consumer packaged goods customers through product transparency. The company performs comprehensive ingredient and nutrient analysis to identify brand attributes.
Value-driven: Company values include "transparency," "interaction and innovation," "accountability," "intellectual honesty and humility," "quality," and "inclusion and collaboration." 
A face-time away: Even pre-COVID-19, leadership remained flexible when it came to the freedom to work remotely. "A random work-from-home day or showing up to the office a few hours later than normal helps me to relax and rejuvenate, coming back inspired and ready to hit the ground running," Director of Data Strategy and Solutions Brooke Bright previously told Built In.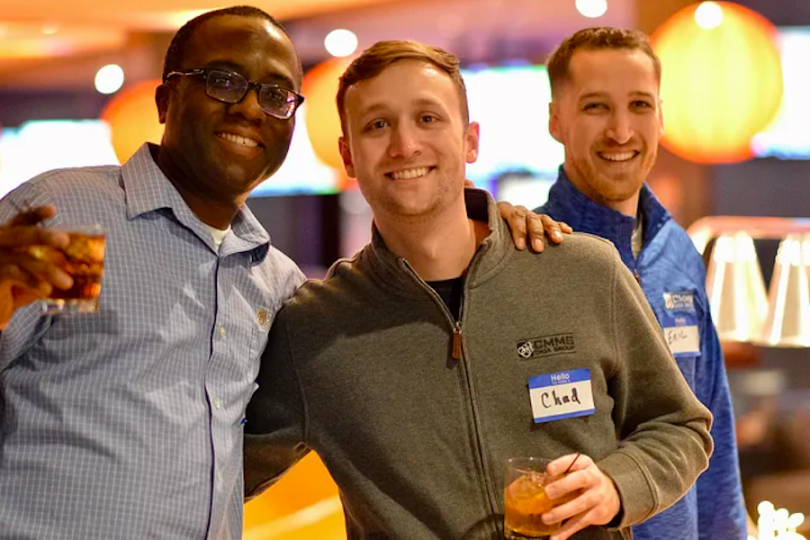 What they do: CMMS Data Group is a computerized maintenance management system company that provides reliability engineering services. The business's solutions empower maintenance and reliability professionals to increase customer reliability, capacity, productivity, and profitability.
Stronger together: At CMMS, a big part of company culture is uniting around good ideas, no matter where they come from. "When the CEO understands that everyone's feedback is important, we all progress." Customer Onboarding Manager Kimberly Allen previously told Built In. 
Celebrating growth: In 2019 and 2020, CMMS Data Group was featured on Inc. Magazine's 5000 fastest-growing, privately-held companies in the U.S.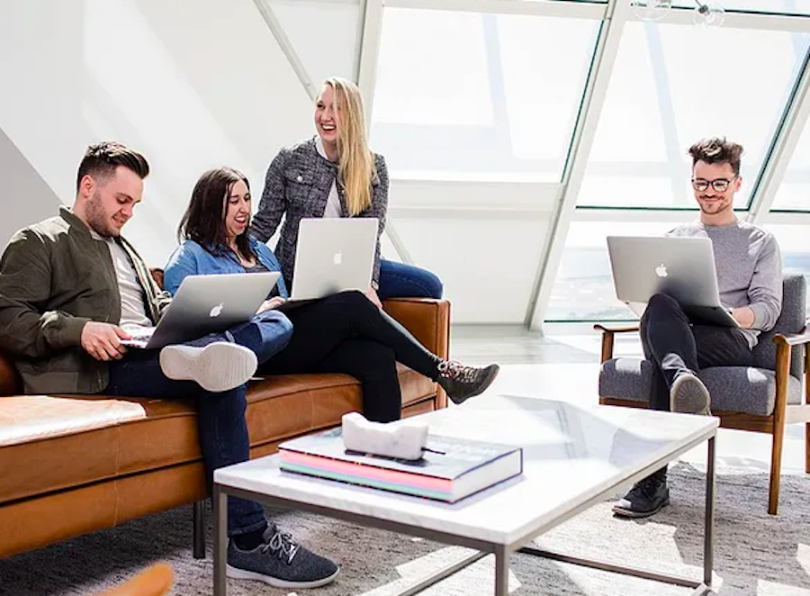 What they do: Punchkick Interactive, otherwise known as Wipfli Digital, is a user research and testing and UX design arm of accounting and business consulting firm Wipfli LLP. The company helps clients create iOS and Android apps, loyalty programs and blockchain-based security protocols.
Gaining customer insights: Head of UX Research Brad Carrera told Built In that he and his team members use SurveyMonkey, Google Analytics and multivariate A/B experimentation to get a full understanding of customer behavior and preferences. "We also rely on usability testing to gut check our design decisions and course-correct when necessary," he said.  
Eliminating the traditional hierarchy: Managers don't exist at Wipfli Digital. Instead, everyone is on the same playing field, with specific areas of expertise. "This way, we're able to organically collect varied and valuable points of view without bureaucracy getting in the way of having a decision made." Senior Product Manager Matthew Straub previously told Built In.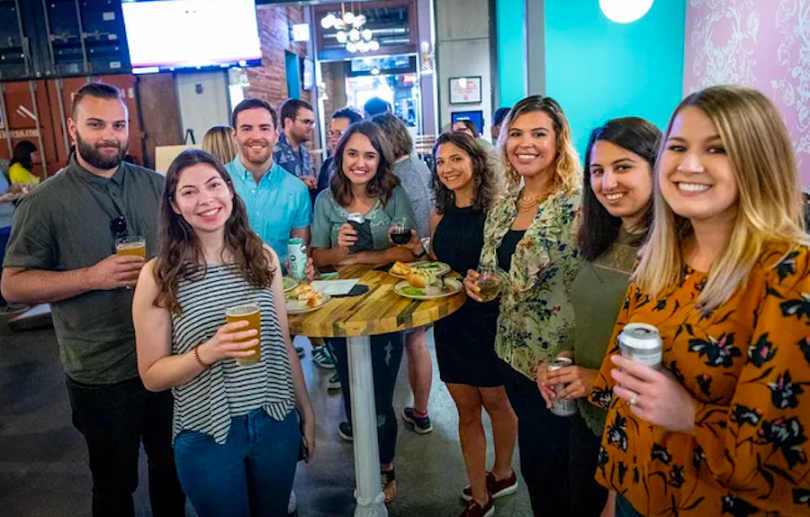 What they do: Global customer engagement agency The Marketing Store creates brand experiences that captivate and promote discussion. Areas of expertise include loyalty and CRM, contests, retail experience, brand identity and packaging, partnerships, and product.
Designing with accessibility in mind: An emphasis on equity is front and center in the design process at The Marketing Store. "Just because an app is accessible doesn't mean it has to be boring, basic or uninspired," Senior Front-End Developer James Gambrell recently told Built In. He and his team use accessibility-based continuous integration tools to check for and fix issues in their component library, among other strategies, before launching apps.  
Encouraging creative thinking: The Marketing Store recently introduced 'break-it' sessions into team members' work routine. The practice involves asking the app design teams to 'break' the current design of features or functions of an app they're working on to uncover new approaches. "Break-it sessions free up creativity and allow designers to share their personal instincts and truly explore new design territory, independent of a formal brief or requirements," Chief Creative Officer Michael Rivera previously told Built In.