There's no one-size-fits-all approach to scaling a tech team; Leaders have numerous factors to consider when bringing on new engineers.
Sourcing candidates with diverse backgrounds, empowering new hires to demonstrate value and ensuring they get up to speed quickly are just a few of the challenges leaders face when growing their teams. At the same time, they must also focus on retention and ensure that existing employees are challenged, feel valued and are able to continue developing as professionals.
We asked seven Chicago engineering leads about the obstacles they encountered while scaling — and the strategies they used to solve them.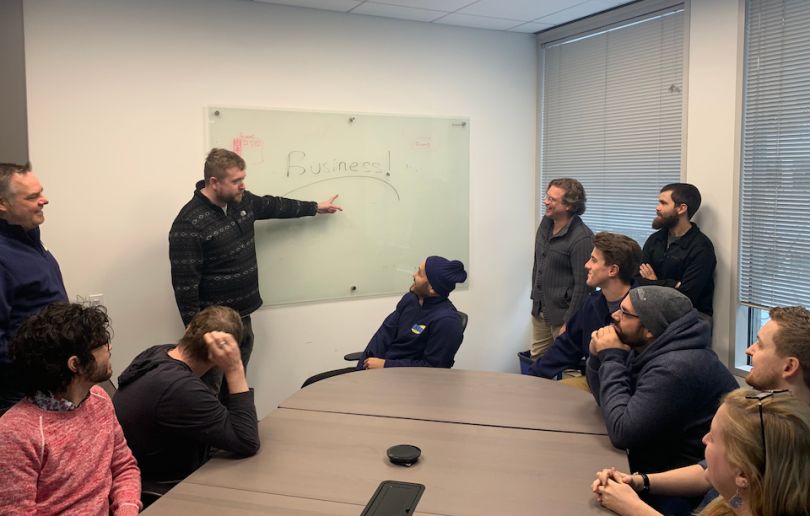 Collaboration and Wikis Work
CTO Dan Duling said getting new hires up to speed quickly can be a hurdle when scaling. He placed an emphasis on collaboration and documentation to solve for that at Chowly. Duling said that his team's willingness to speak up and take action when they identified problems helped lead to the creation of a valuable tool that helps new hires hit the ground running.
"As teams expand, delegating responsibilities to newer members becomes a challenge," said Duling. "Knowledge transfer and dissemination among larger teams is vital for future success because, at scale, one or two people can not handle everything by themselves."
"We addressed this problem by creating an internal wiki documenting procedures and best practices. Our first iteration wasn't a success, but through collaboration and identifying our gaps, we landed on a solution that is working well. Now it is easier for the team to collaborate and grow our knowledge base. Collaboration and the willingness to try new solutions, even when we're uncertain whether they'll be successful, has been our greatest asset when addressing challenges like these."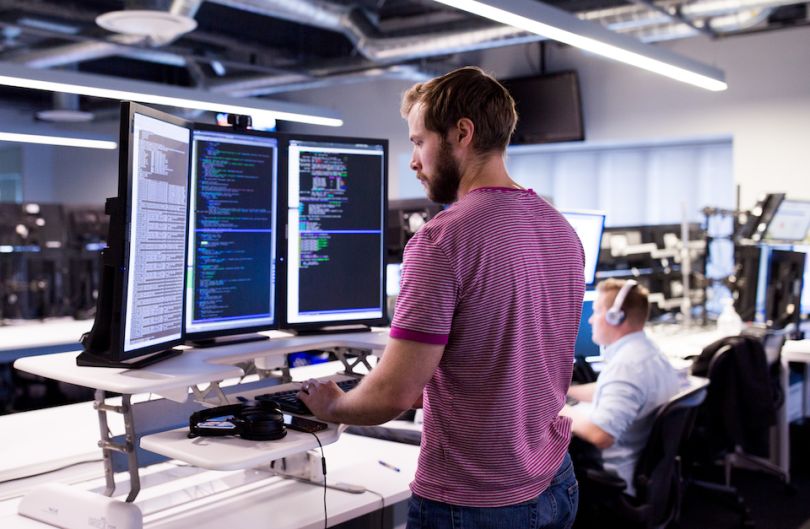 Recognition Leads to Retainment
Retention is an issue many tech teams deal with as they scale. Darek Potchebout, CTO at Geneva Trading, said making engineers feel valued is essential to retaining talent. He does this with his team through rewards and recognition.  
"The talent market is competitive, which presents a big challenge," said Potchebout. "The technical and domain expertise needed to work on certain projects means finding creative solutions to attract and retain talent."
"To overcome this challenge, we maintained our flat organizational structure as we've scaled to give employees visibility to the leadership team and promote transparency across all levels of the organization. We've also made a point to continue to develop programs that reward employees and support work-life balance, such as recognizing the last week of the year as a company holiday. We strive to create an environment where employees are heard and recognized in a variety of ways for the impact they have on the firm."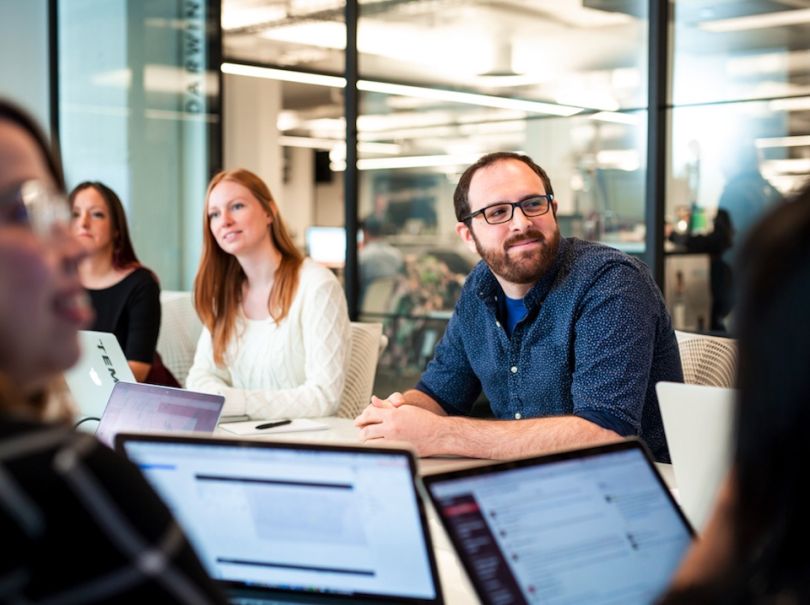 Hire Diversely and Develop Careers 
Just because a company is hiring in a hurry doesn't mean that its recruiting and focus on employee development should change, according to Tempus' Nayeem Qadir. The director of engineering said he places an emphasis on diversity and soft skills when hiring and internally-run professional development post-onboarding. 
"Personnel and hiring-related challenges are significant in high-growth startups," said Qadir. "It's important not to let hiring standards deteriorate by keeping a deep hiring pipeline and diversifying the hiring teams that are bringing talent in. How an engineer takes feedback, interacts in group settings, handles pressure and their willingness to learn are also important factors to consider, he said.
"We supplement our recruiting efforts through coding bootcamps and internship programs. And to help with retention, we aim to put people in the right positions. We focus on internal learning and development programs like "Tempus Board of Education" and building out a robust career framework that allows for mobility and growth."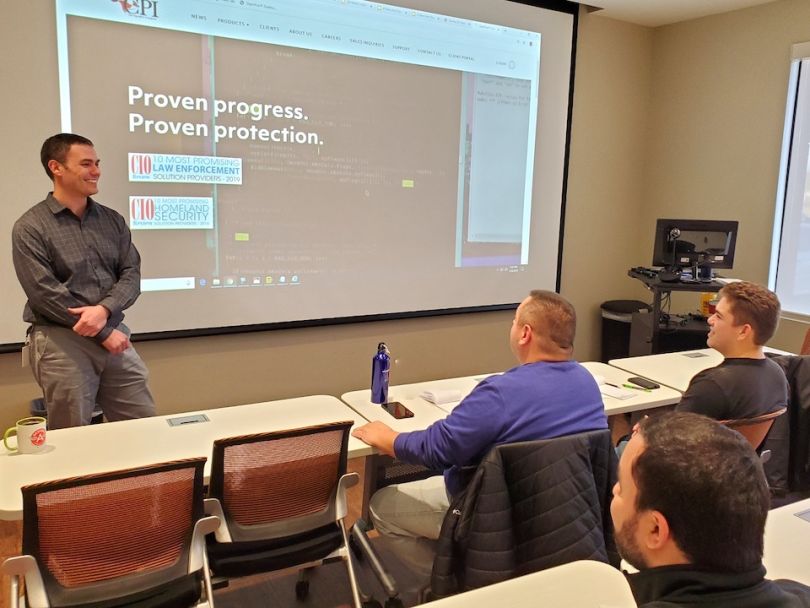 Create Space for Communication and Agency 
When scaling, communication breakdowns can happen. It's also possible to overlook new hires when assigning important work. CTO Ryan Sawatzky has dealt with both of these issues in his career. To combat these challenges, CPI's tech leader intentionally created an environment that fosters transparent communication and gives new hires the ability to make an impact right out of the gate.
"Create an environment where communication is open and honest," said Sawatzky. "Regular and transparent communication within and between teams is crucial to the success of every project. So is respect and cooperation rather than competitiveness with peers.
"It is also important to provide opportunities for engineers to demonstrate the value that they can provide. We involve new hires quickly in team exercises like discovery, design and code reviews, allowing them to actively contribute value from day one. Then we encourage engineers to directly interact with customers through theses phases of a project."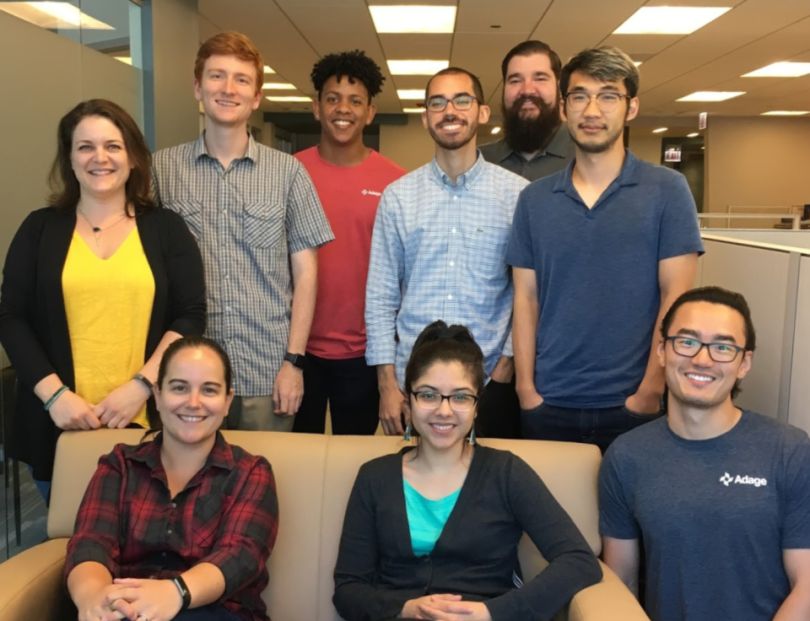 Facilitate Feedback
According to Developer Manager Adrian Koperski, accountability is key to ensuring teams can scale effectively. Koperski stays accountable to his team at Adage Technologies by providing counsel and guidance that helps advance their careers.
"One challenge is making sure developers get consistent feedback and coaching to continue growing," said Koperski. "When managers are spread across different teams, they can miss out on those opportunities."
"We changed our structure to accommodate what our teams wanted. Each scrum team has a manager who's actively involved in development work and manages the devs on that team. This way, managers can work closely with their teams to offer feedback and support on a more regular basis and assist with career progression and continuous improvement."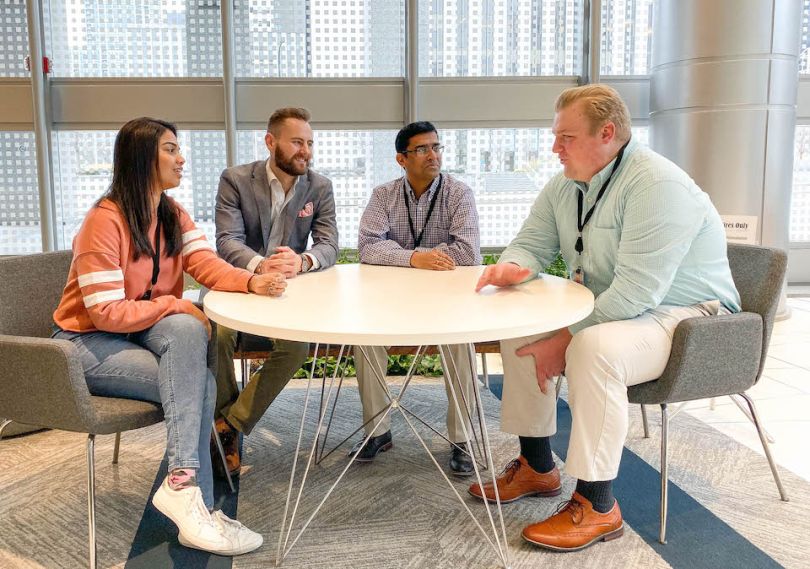 Tap Into Professional Networks
Sanjay Chaudhuri said that when scaling an engineering team, it's important to have strategic hiring practices. The CTO at Wishbone Club said looking for effective communication skills in new hires is just as important as creating a communication-heavy atmosphere in the office. 
"Partnering with recruitment firms helped a lot," said Chaudhuri. "A strong professional network and past working relationships with candidates also helped us bring the right talent in quickly. And partnering with Built In Chicago played an instrumental role in reaching a wide group of people interested in the startup scene and looking to make an impact."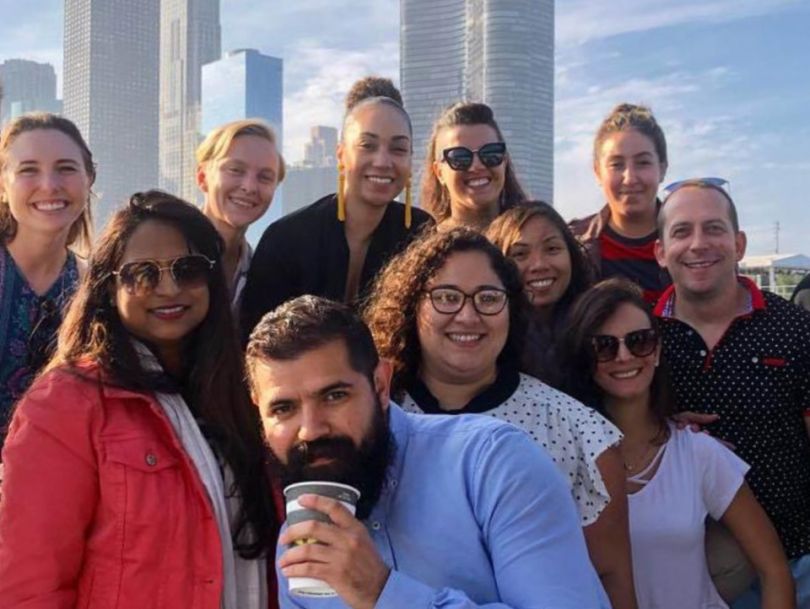 Provide Mentorship and Avoid Silos
Mentorship is an important part of a developer's career arc, according to Rocketmiles' Lead Software Design Engineer in Test, Sasha Karabko. She said scaling a team shouldn't come at the cost of an employee's continued development.
"One of the biggest challenges we've faced is ensuring every new hire has a mentor, no matter what level they were hired," said Karabko. "We always want to have support for new hires, while helping them build rapport for later on in their careers." 
Karabko also said that it's important that developers don't work in silos, which can stifle teamwork. To counteract that, Karabko said developers at the company created engineering guilds focused on more collaborative projects, initiated 'Refactor Fridays' and regularly host lunch and learns to keep communication open between teams.